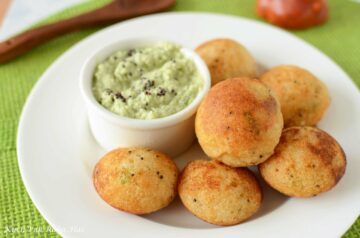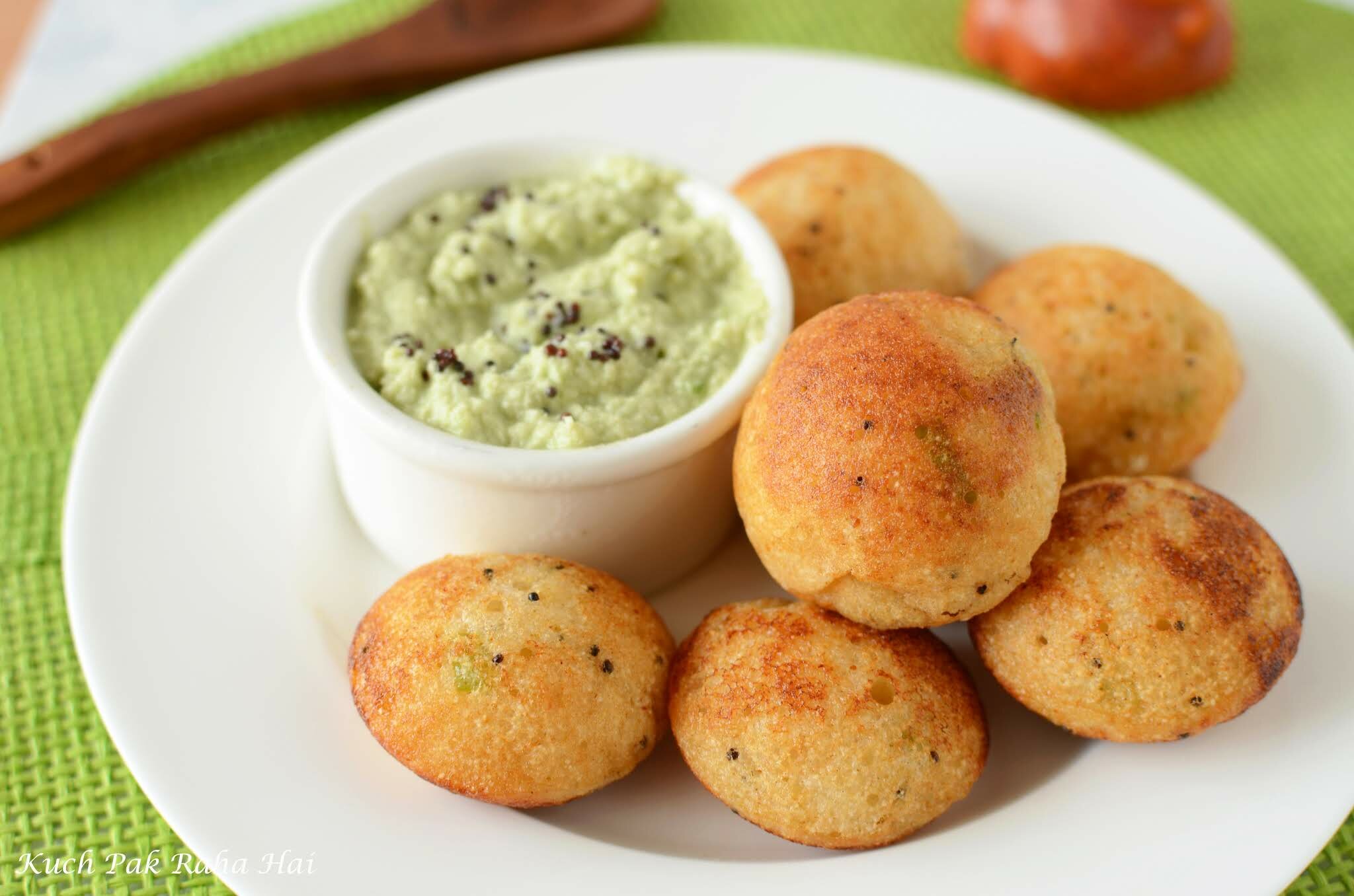 Today I am going to share a popular snack recipe of South India- "Masala Paniyaram". It is known by other names also like Appe, Paddu or Kuzhi Paniyaram. They have golden brown coating outside with soft insides. You can prepare it for breakfast or have it as evening snack. It is a kids friendly recipe as it is healthy and tasty too.
It is an Instant recipe made using rava, sooji or semolina as called in englisj. I have added lots of vegetables to the appe batter like onion, capsicum, green chillies, carrot and ginger. In case you are not fond of any of the vegetables like onion, you can skip it or add other vegetables of your choice.
I have shared some more Appe Pan recipes like:
Hope you would like this Masala Paniyaram recipe!!
I have also shared a Youtube Video just incase you want a better understanding of the procedure. Please like & subscribe to my channel for more such videos 🙂
https://youtu.be/PwbOXGxgcow
List of Ingredients: (Makes 16-18 Paniyarams)
Semolina (Sooji/Rava)- 1 cup
Curd / Yoghurt-1cup
Water- 1/2 cup
Refined oil-1 tbsp + 2 tsp
Black Mustard seeds (Rai)-1 tsp
Fresh Curry Leaves-(7-8)
Ginger Paste- 1 tsp
Chopped Onion-1/4 cup
Chopped Green chillies-1
Chopped capsicum-1/4 cup
Chopped carrot-1/4 cup
Salt-1tsp (or to taste)
Red chilli powder – 1/2 tsp
Sambhar Masala Powder -1/2 tsp (optional)
Eno (Fruit Salt)- 1 tsp
Steps to Prepare:
Step1:
Take Sooji in a mixing bowl. Add curd to it. Chop all the vegetables in a chopper and add them too in a mixing bowl along with salt, red chilli powder and sambhar masala powder.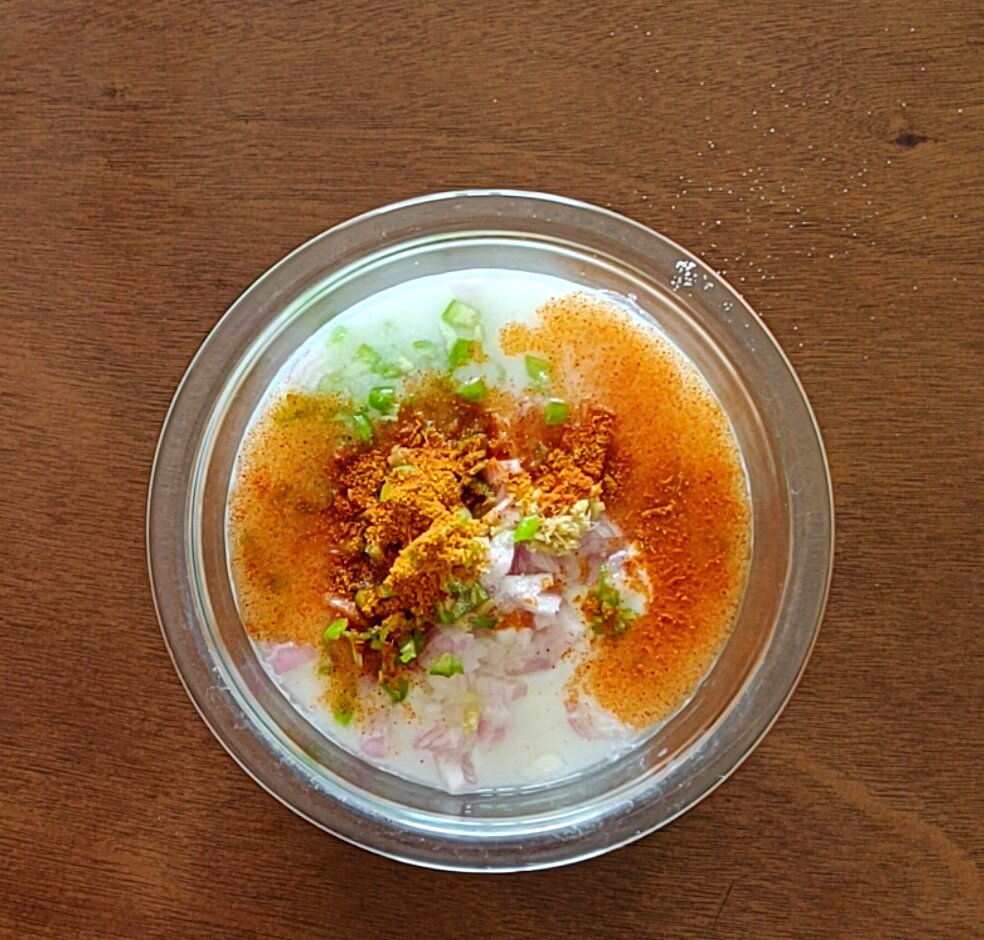 Step2:
Heat 1 tbsp oil in a pan. Add black mustard seeds and fresh curry leaves to it. Once it begins to crackle and sizzle, add them to the mixing bowl.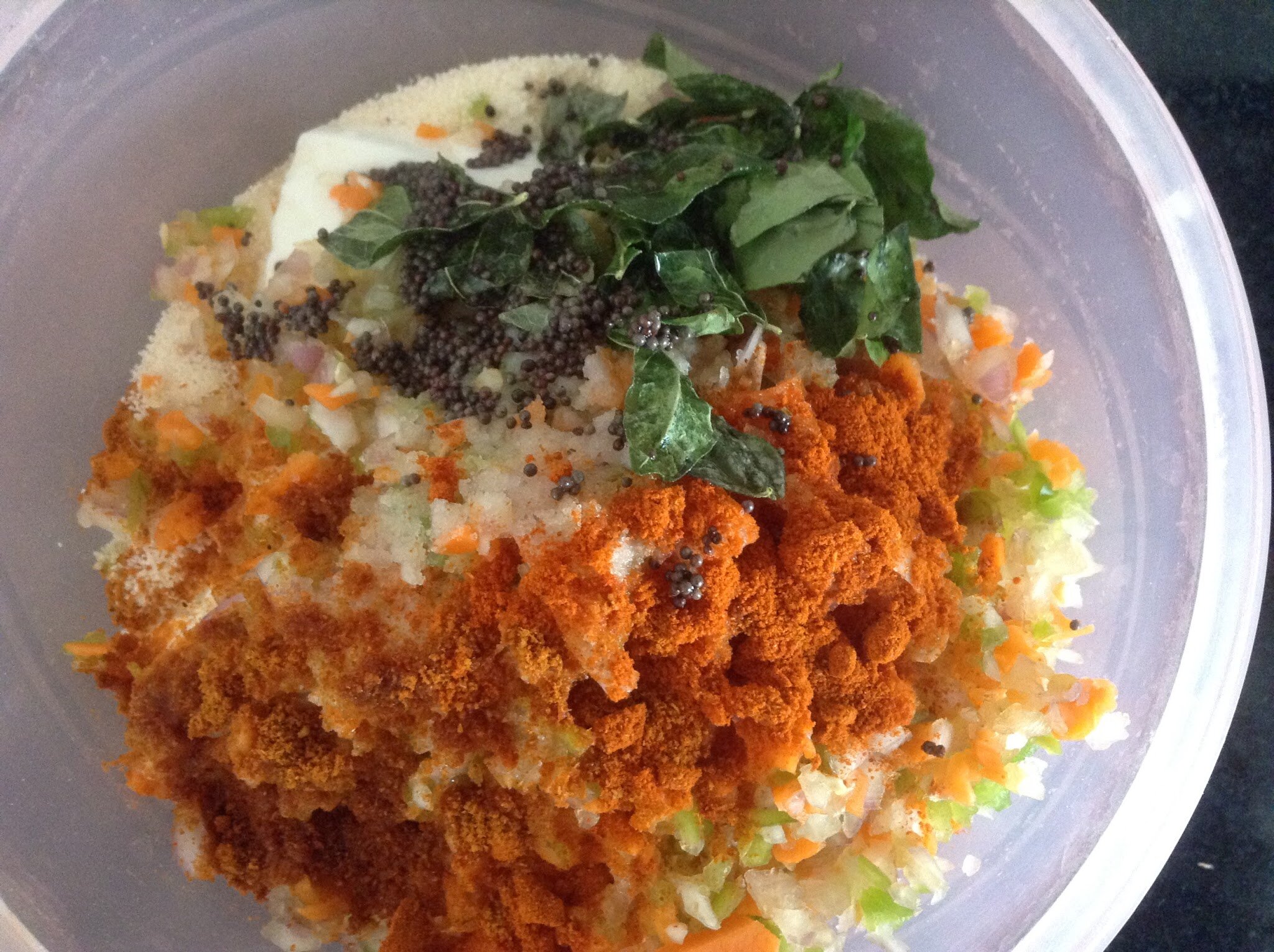 Step3:
Mix well all the ingredients to form a smooth batter. Let it rest for 20 minutes. In case, the mixture seems to be thick and dry, you can add more curd. The batter should neither be flowy nor lumpy.
Once it is done, add Eno and mix well. The mixture should become light and fluffy.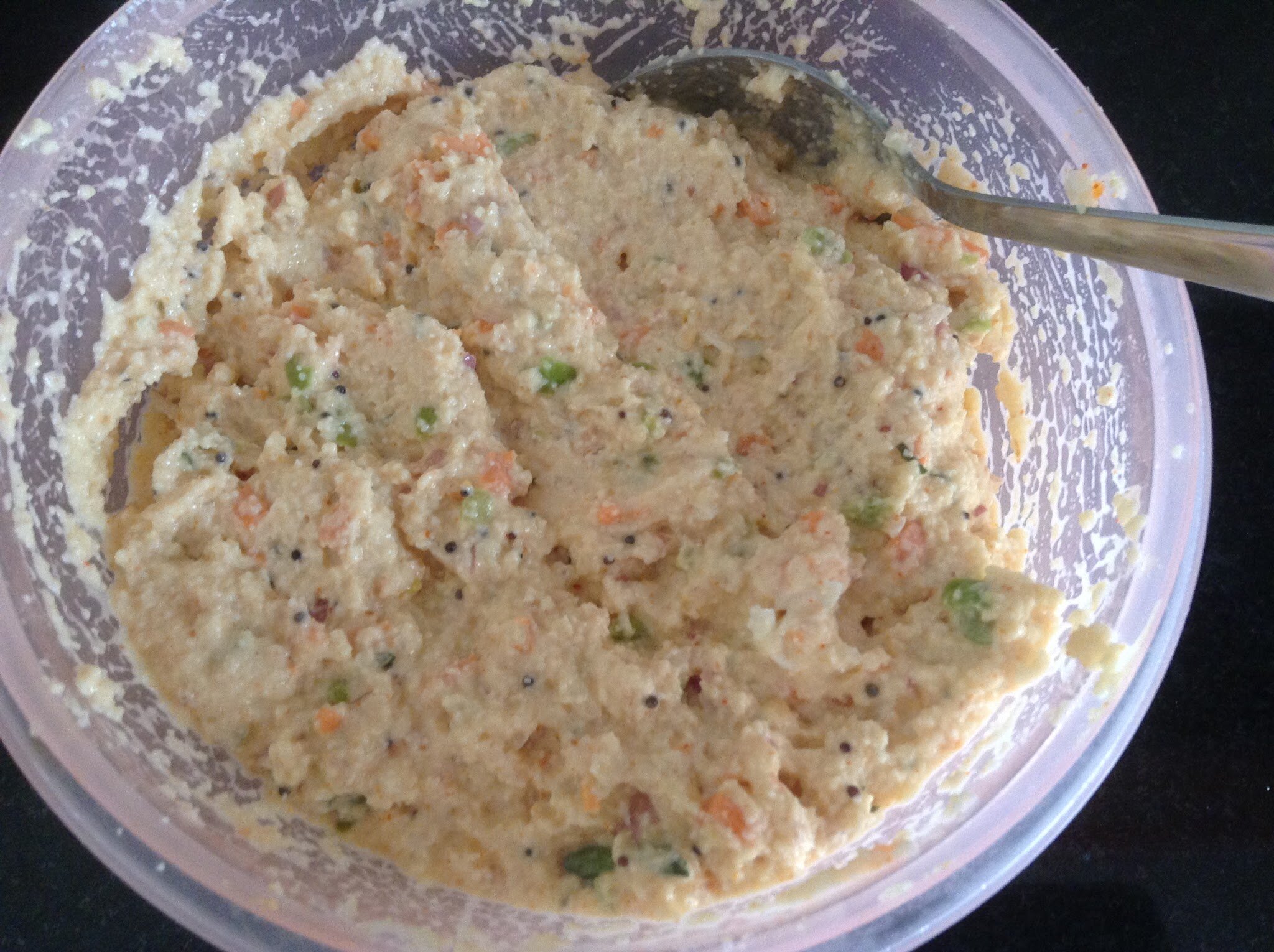 Step4:
Brush few drops of oil in paniyaram stand (buy here) and keep the stand on low flame for heating.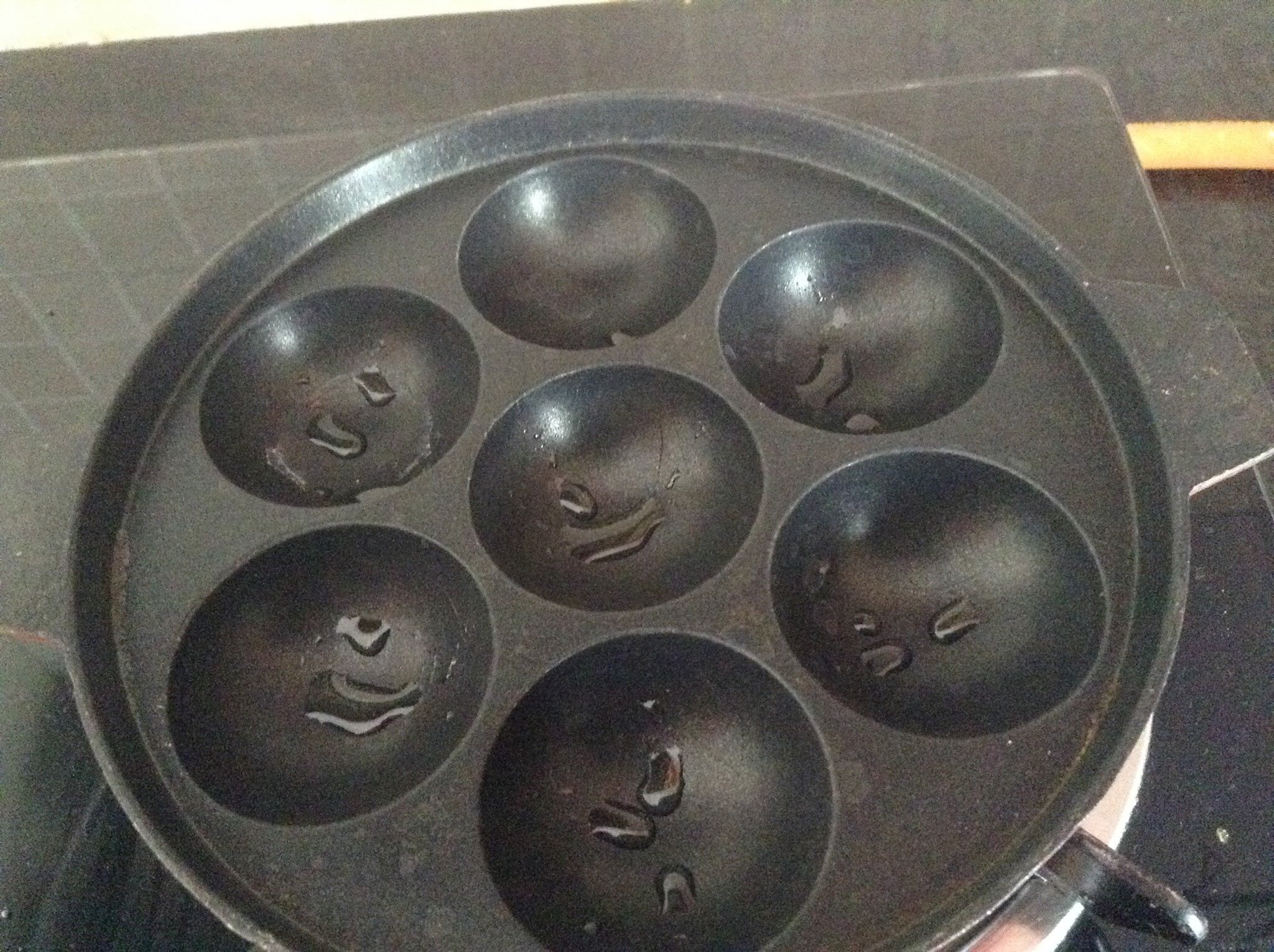 Appe Pan:https://amzn.to/2zGRgut
Step 5:
Now take spoonful batter and drop it inside the hollows of the paniyaram stand one by one (Please note the mixture should drop by itself. If it's sticking to the spoon and not falling, then you need to add more curd to the mixture). Let it cook for good 2-3 min on low flame only.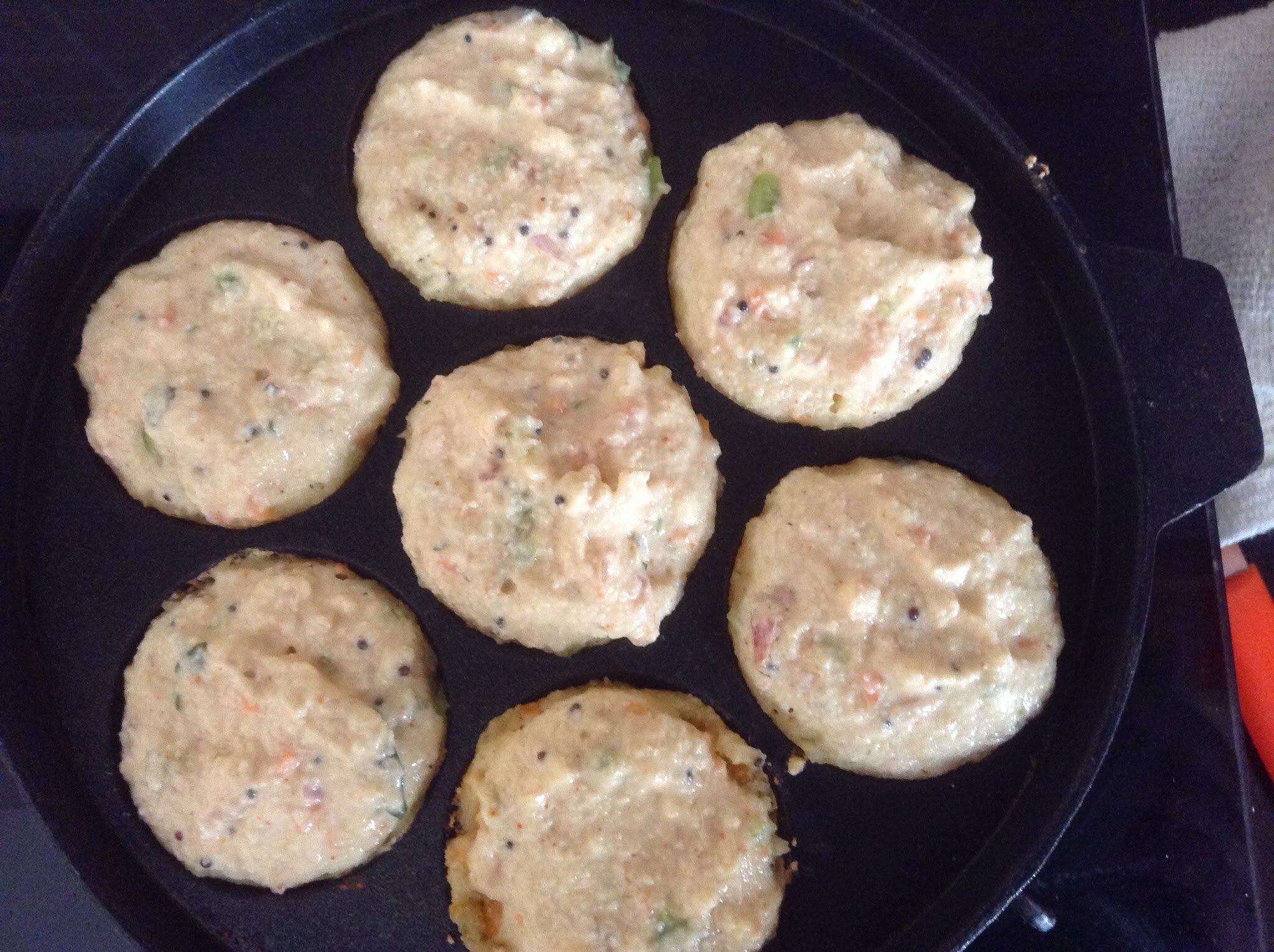 Step 6:
The edges of the paniyaram will get cooked in sometime and you will notice a gap between the edges and stand. At this point, turn over the paniyaram with the help of a knife. Add 1-2 drops of oil  in crevices for each of the paniyaram. It should look something like below.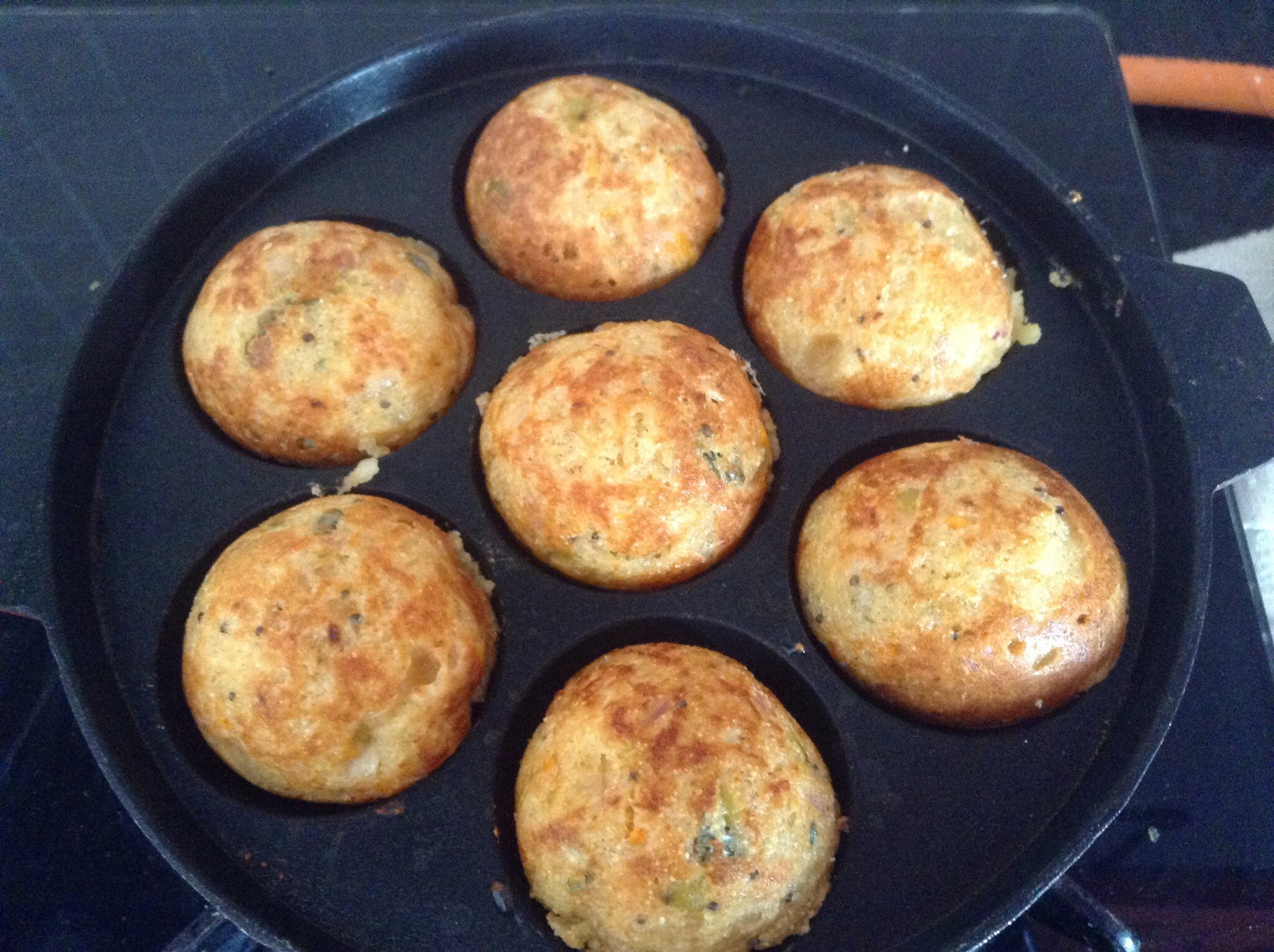 Cook the other side also for 2-3 minutes till cooked. Pick the paniyaram out of stand with the help of fork/knife.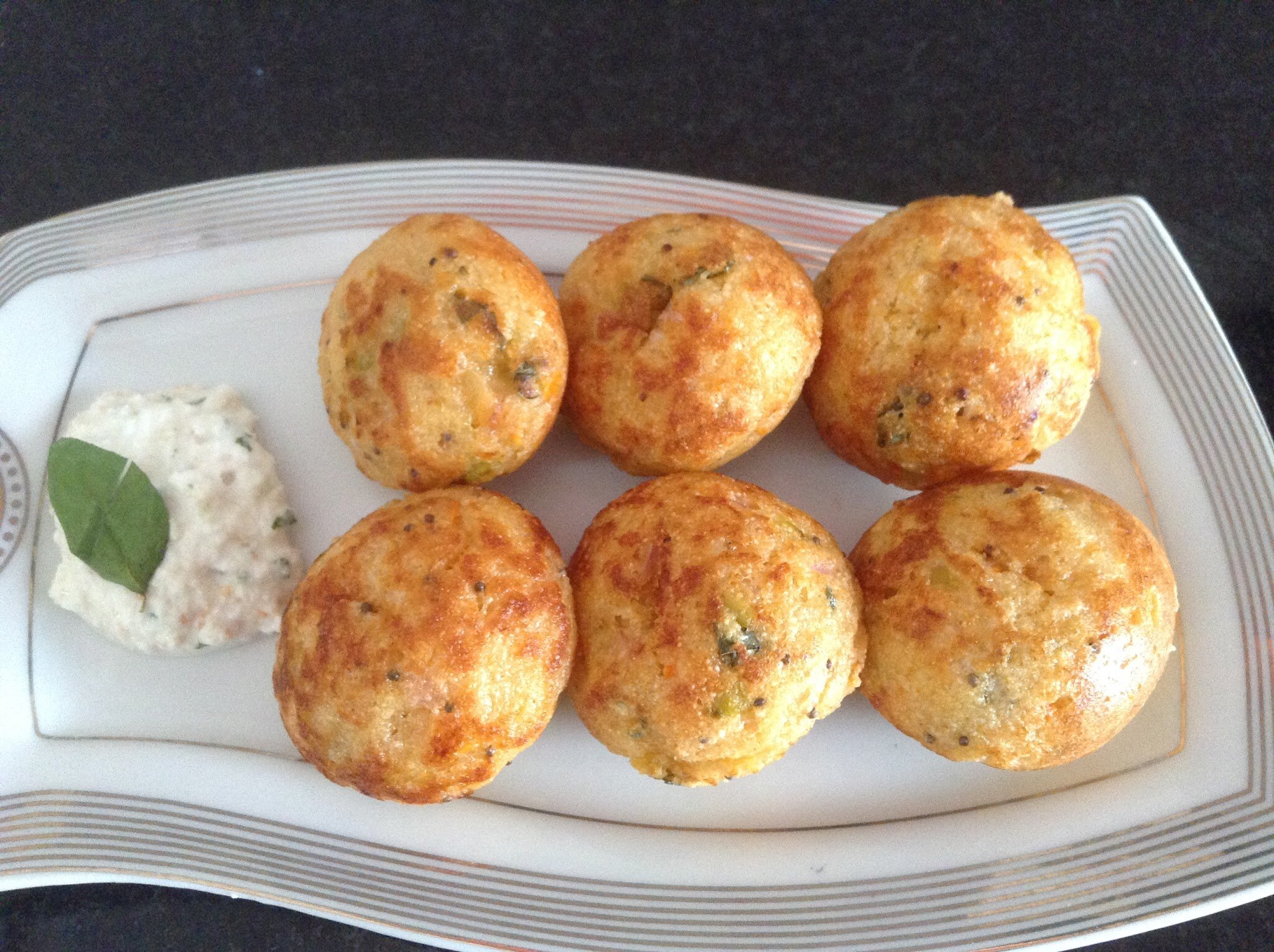 Repeat the process for remaining batter. Tasty "Masala Paniyarams/Appe" are ready 🙂
Serving Suggestion:
Serve it with fresh coconut chutney or onion-tomato chutney.