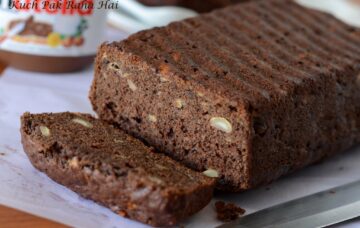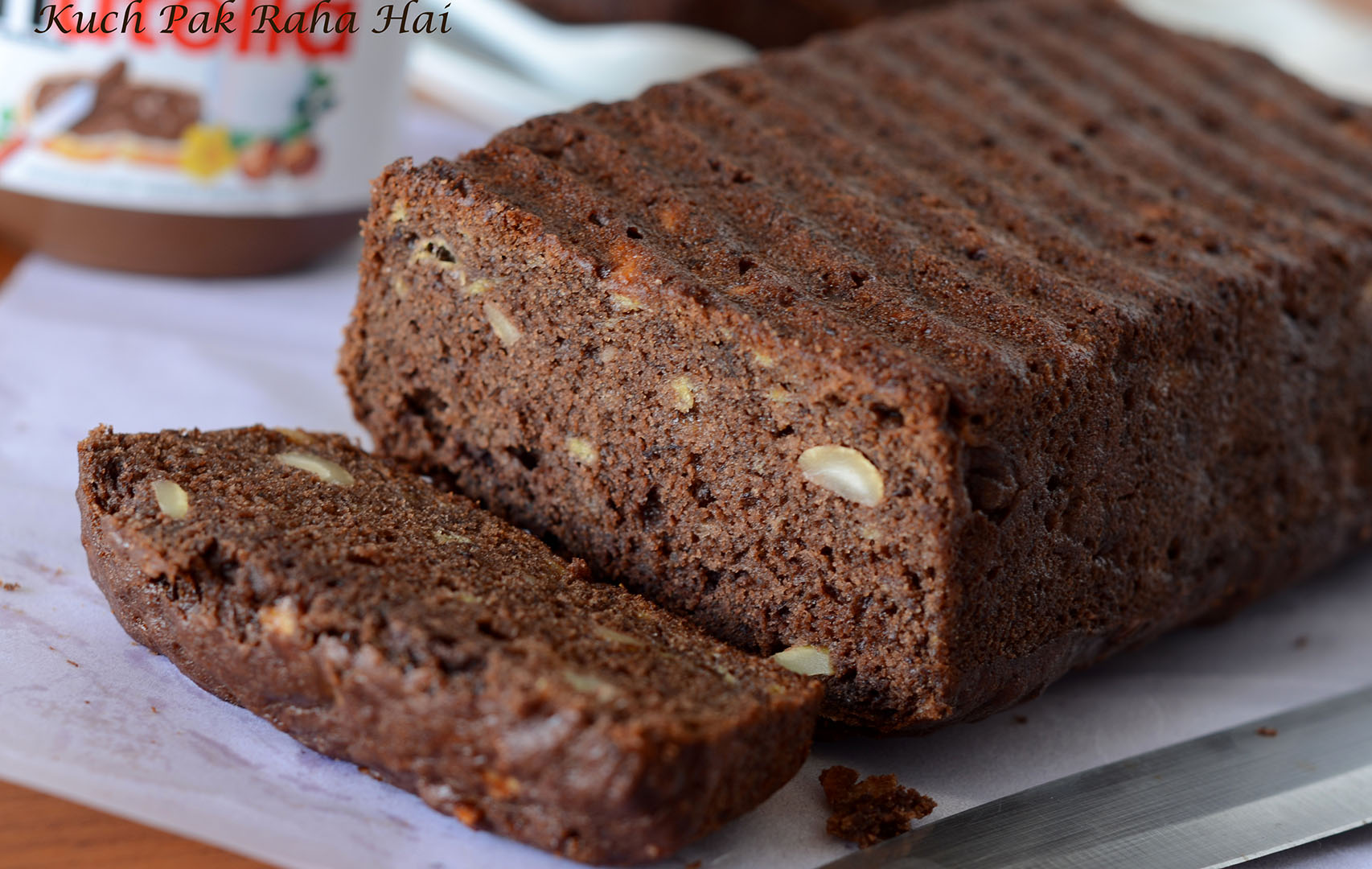 Banana Bread is a delicious bread made using ripe bananas, flour, sugar, oil and nuts. This eggless banana bread recipe is a keeper as it is vegan, made using whole wheat flour and turns out absolutely soft and delicious with hints of cocoa.
I am sure that you will definitely become a fan of this banana bread once you try it. The bread turns out absolutely soft and moist. It is really quick and simple too. Most of the banana recipes you would find use 'All Purpose flour' or 'Maida' but what I like most about this recipe is that it uses Whole Wheat flour. To make it more yummy, I have used come cocoa powder that further enhances the taste and richness of this bread.
This eggless banana bread recipe has no processed sugar as brown sugar has been used in it. It is perfect for kids & you can given them in lunch box or as evening snacks. Also, it is a Vegan recipe i.e. If you are allergic to milk or not consuming milk products by choice then this banana bread recipe is just perfect for you.
As we all are already aware, banana has numerous health benefits. It is a rich source of potassium, magnesium and vitamins etc. Apart from this it is also beneficial for patients suffering from constipation because of its fibre contents. This bread makes for a complete breakfast as it comprises of banana, whole wheat flour and nuts. You can even grab a slice of it with your evening tea or coffee.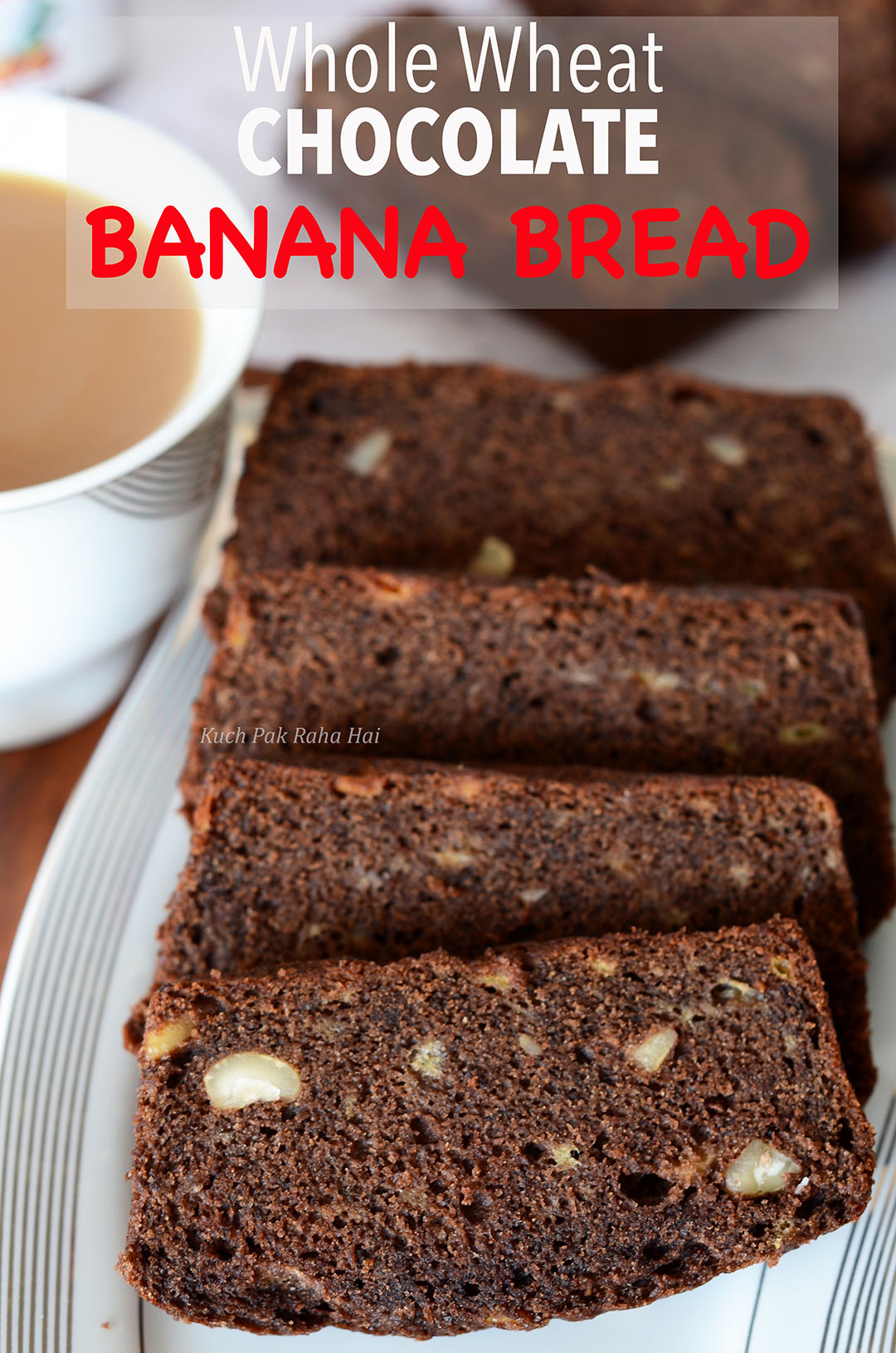 I would suggest using only ripe or over-ripe bananas for best results. Adding nuts to it is a personal choice. You can even add chocolate chips.
More eggless banana recipes:
I have also shared a youtube video for this recipe. Incase you feel stuck at any step about how to mix or fold the batter please feel free to see it 😊. If you like the video please do Subscribe to our channel.
Youtube Video:
List of Ingredients:
Ripe Bananas-3
Whole Wheat flour-1 & 1/4 cup
Cocoa powder-1/4 cup
Brown Sugar-1/2 cup
Sunflower Oil/Olive Oil-1/2 cup
Chopped Nuts-1/4 cup
Vanilla Extract-1 tsp
Baking Powder-1 tsp
Baking soda-1/2 tsp
Salt- A pinch
Notes :
Feel free to add any nuts like cashews, walnuts, almonds or mixed seeds of your choice. You can even add some chocolate chips to it.
Steps To Prepare:
Step 1:
Take ripe bananas in a mixing bowl. Puree them using a fork, whisker or hand blender.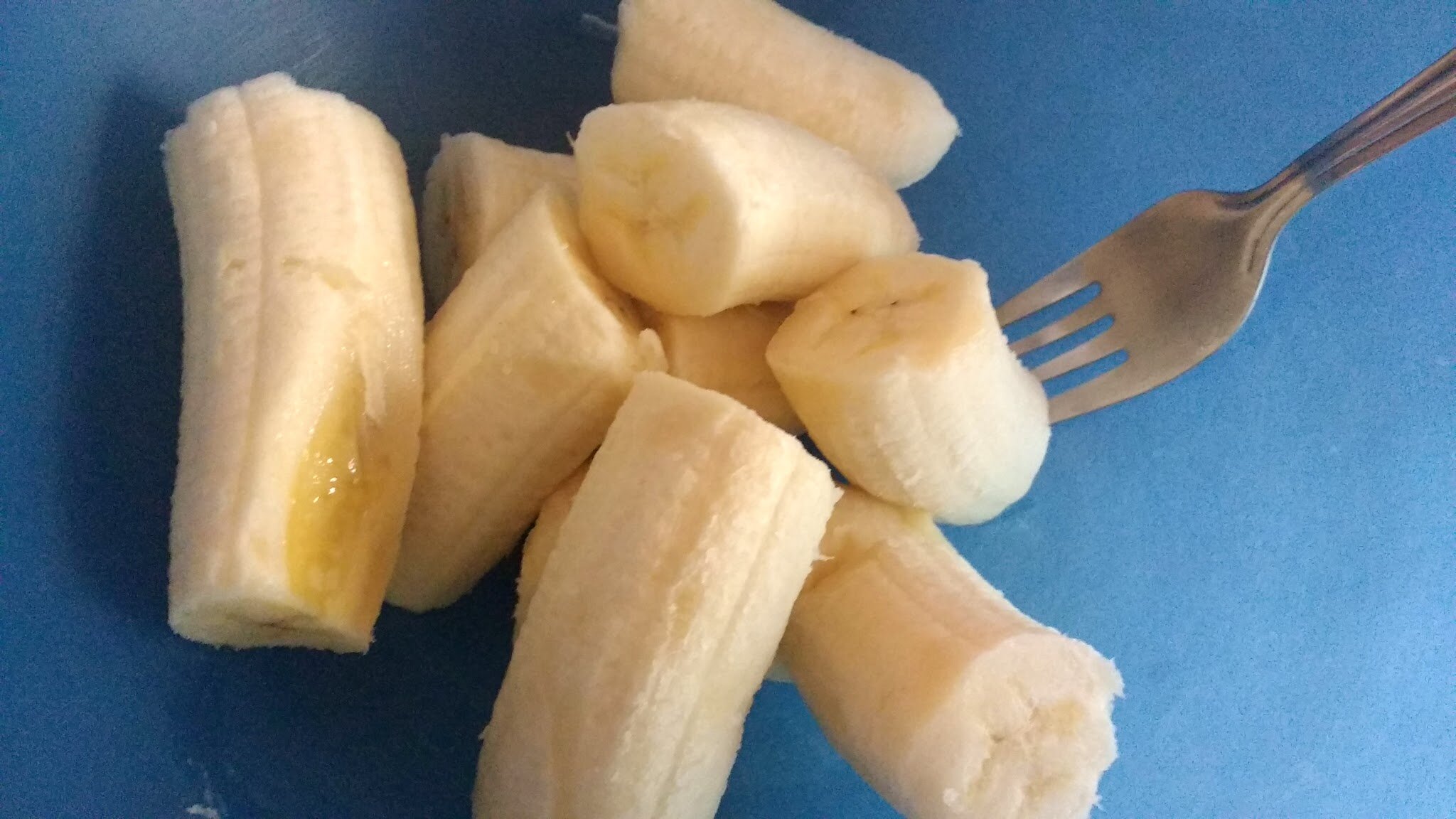 Add brown sugar to it and mix well.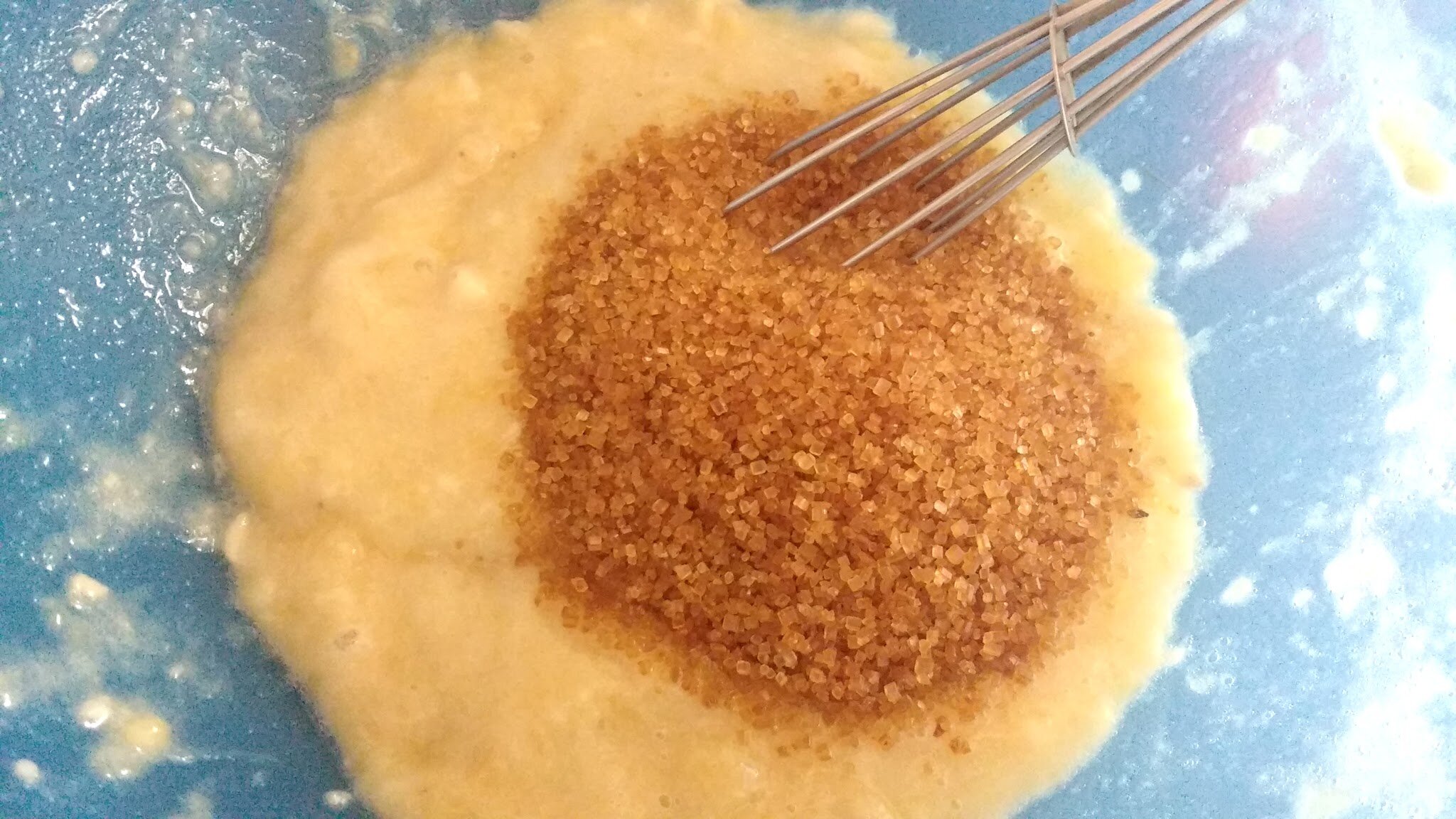 Step 2:
Add oil and vanilla extract to ripe banana-brown sugar mixture. Again mix well all the ingredients. You can use hand whisker or blender for the same. Keep this bowl of wet ingredients aside.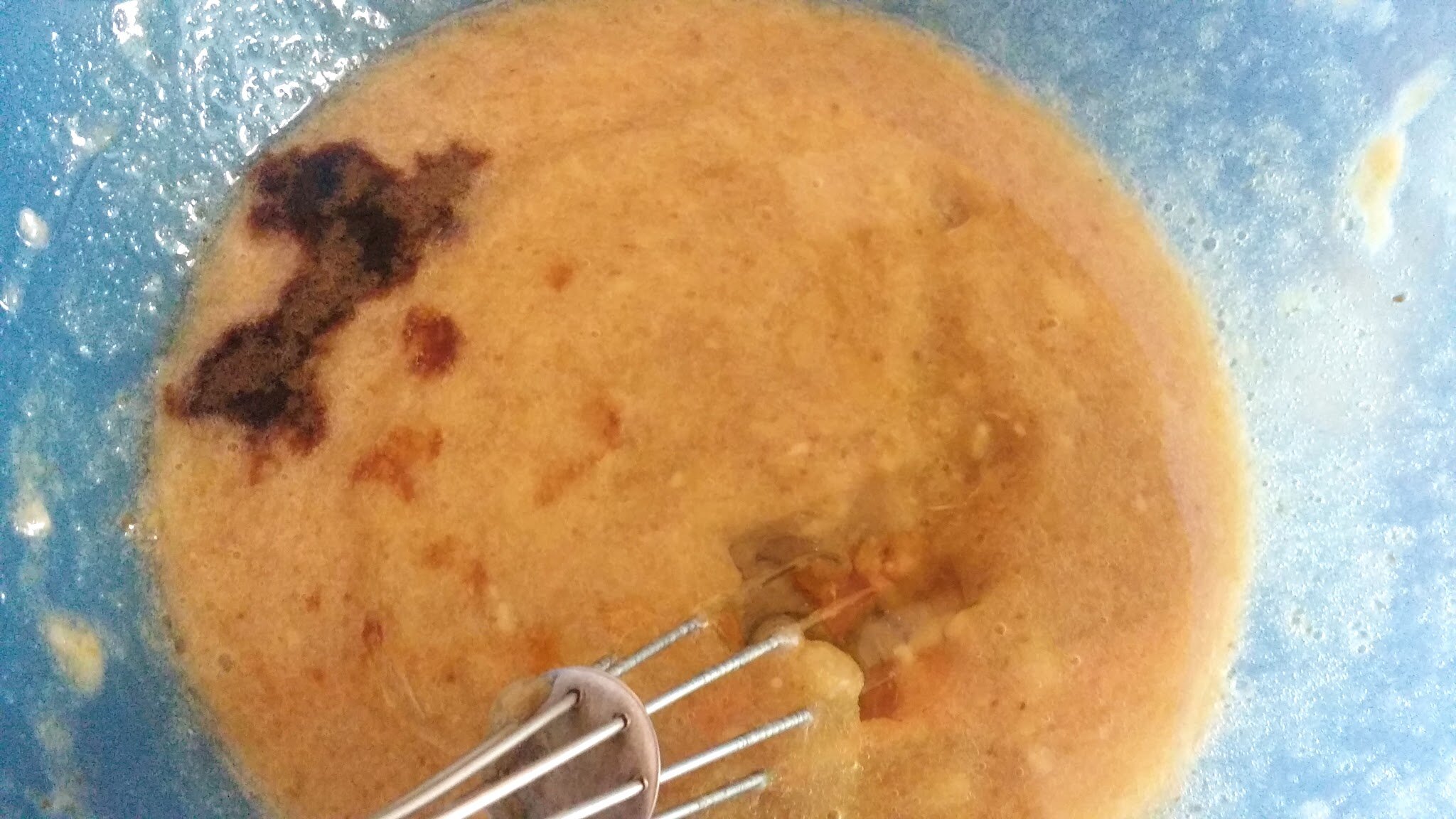 Step 3:
In a separate bowl or plate, sieve whole wheat flour, cocoa powder, salt, baking powder and baking soda together.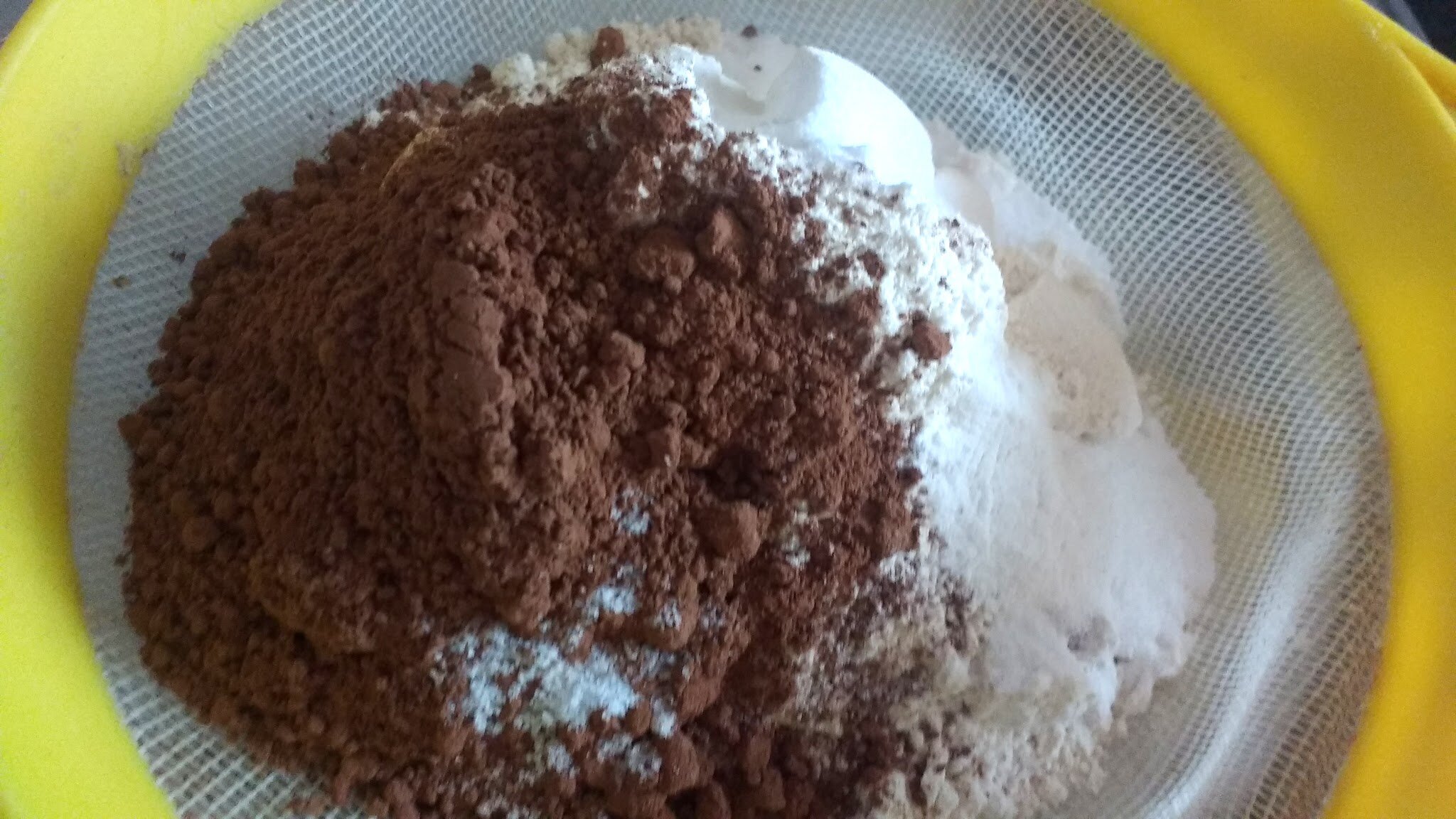 Step 4:
Add chopped nuts to it and give a gentle stir so that nuts are coated with the flour. This step is necessary else the nuts would sink at the bottom of mixture later on. These are the dry ingredients of our recipe.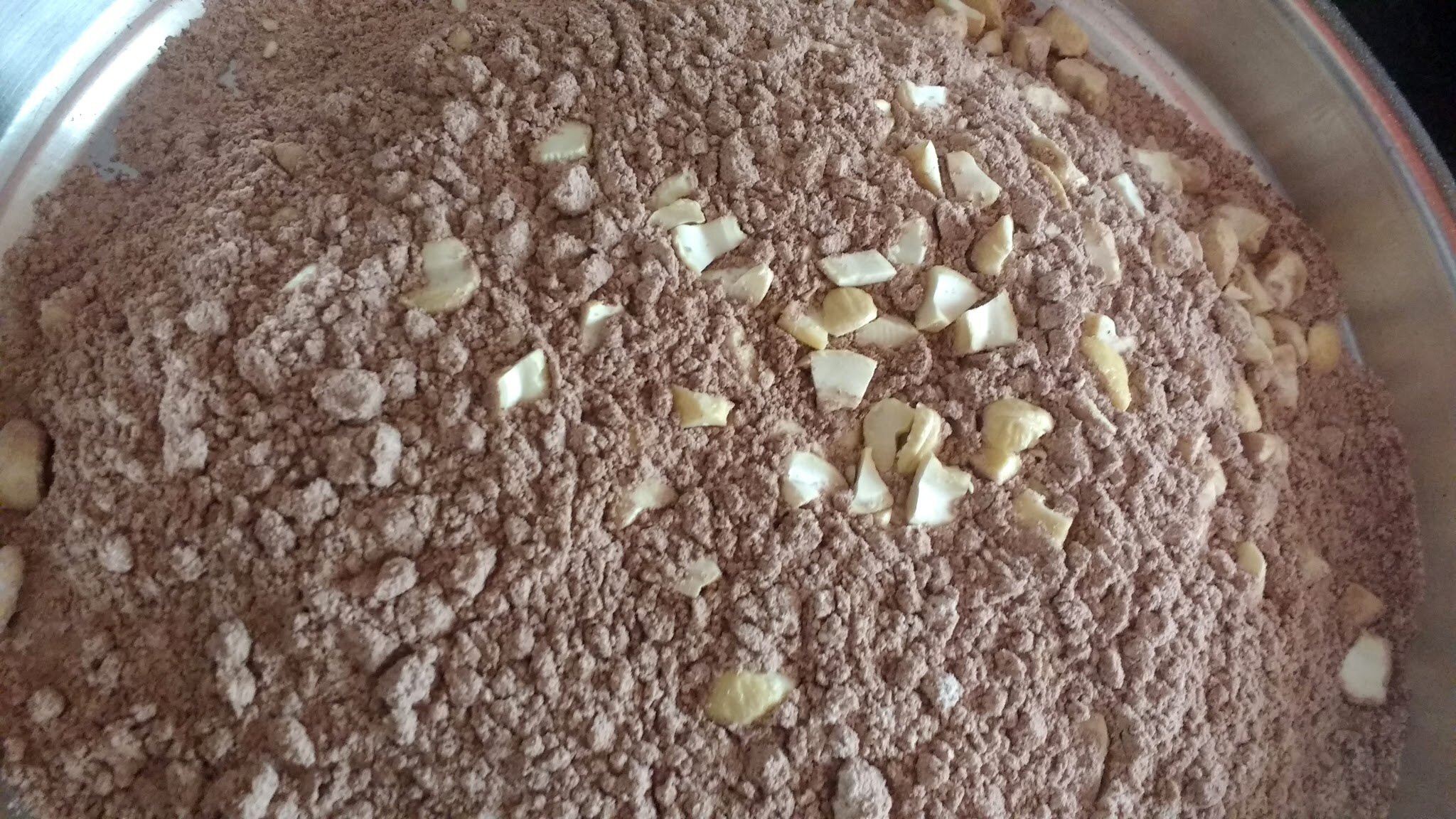 Step 5:
Set the oven for preheating at 180 degrees Celsius. By the time oven is preheating let us proceed further. In a loaf tin or silicon mould as shown in below picture, apply some oil using silicon brush. You can even coat it with cooking spray.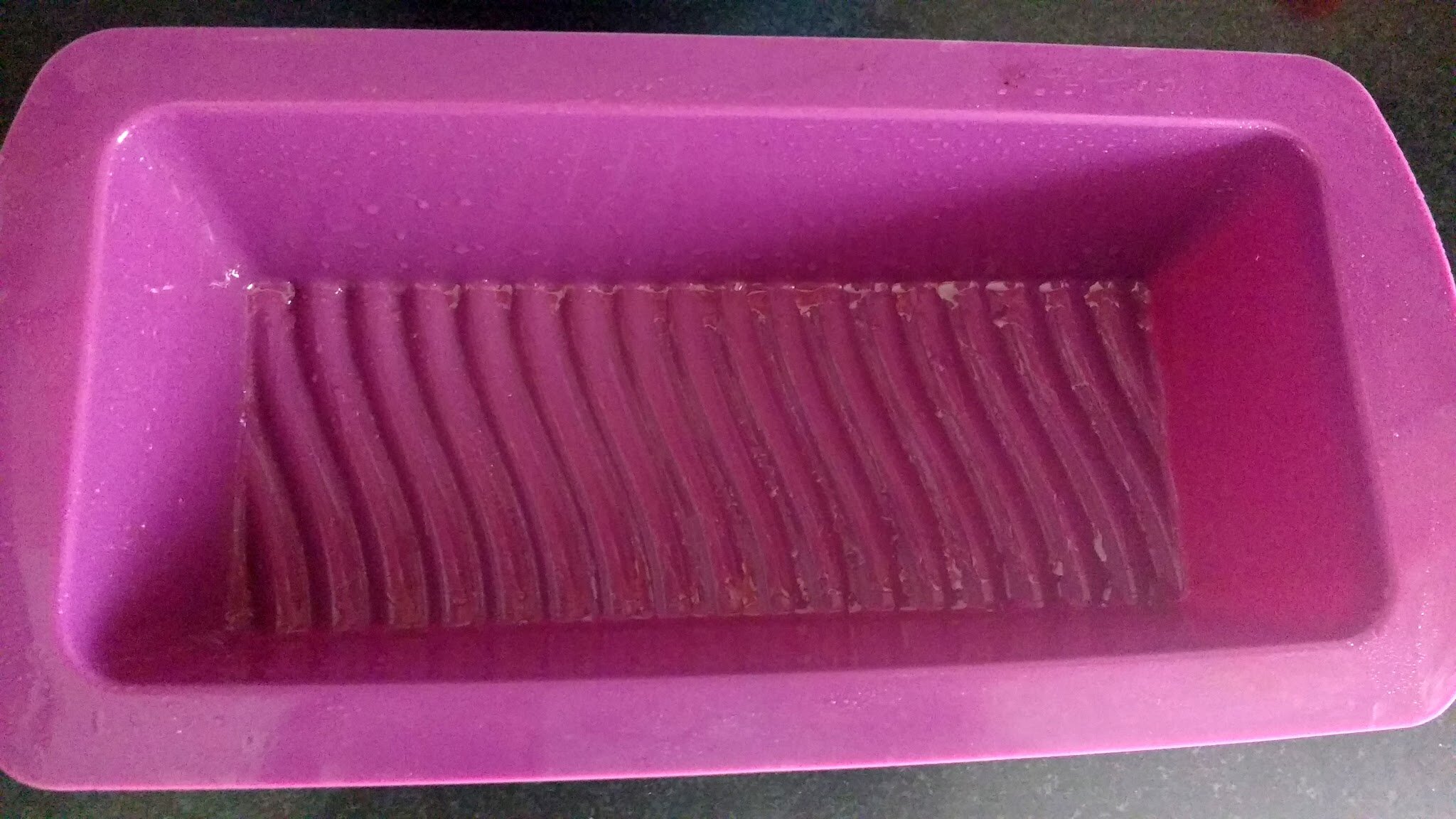 Step 6:
Add half (roughly) of the dry ingredients to the wet mixture we prepared in step2.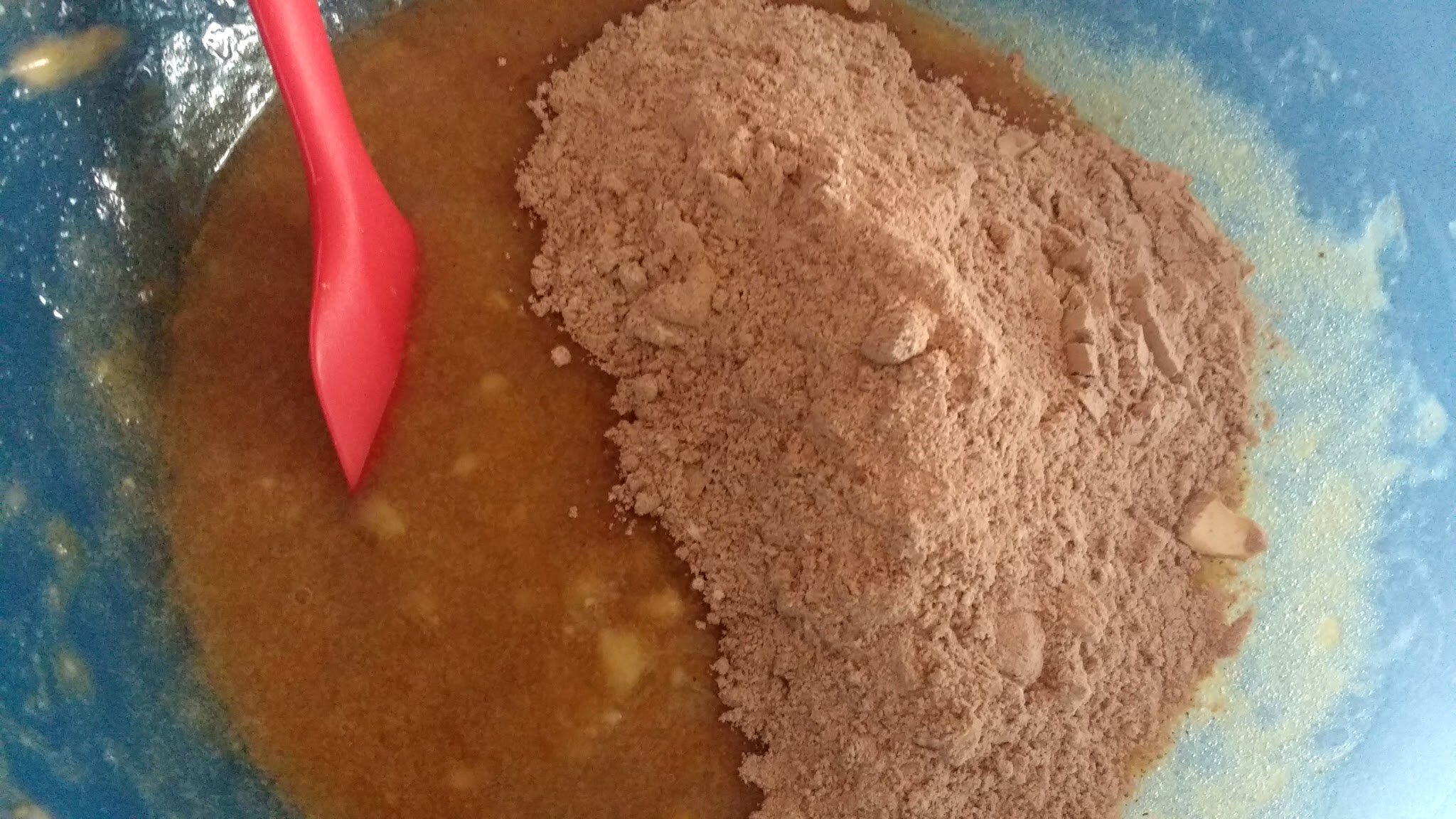 Fold it with light strokes using a silicon spatula or spoon. Once the ingredients are mixed, add remaining dry ingredients to it and fold once again so that no lumps are formed. Please do not over mix the batter.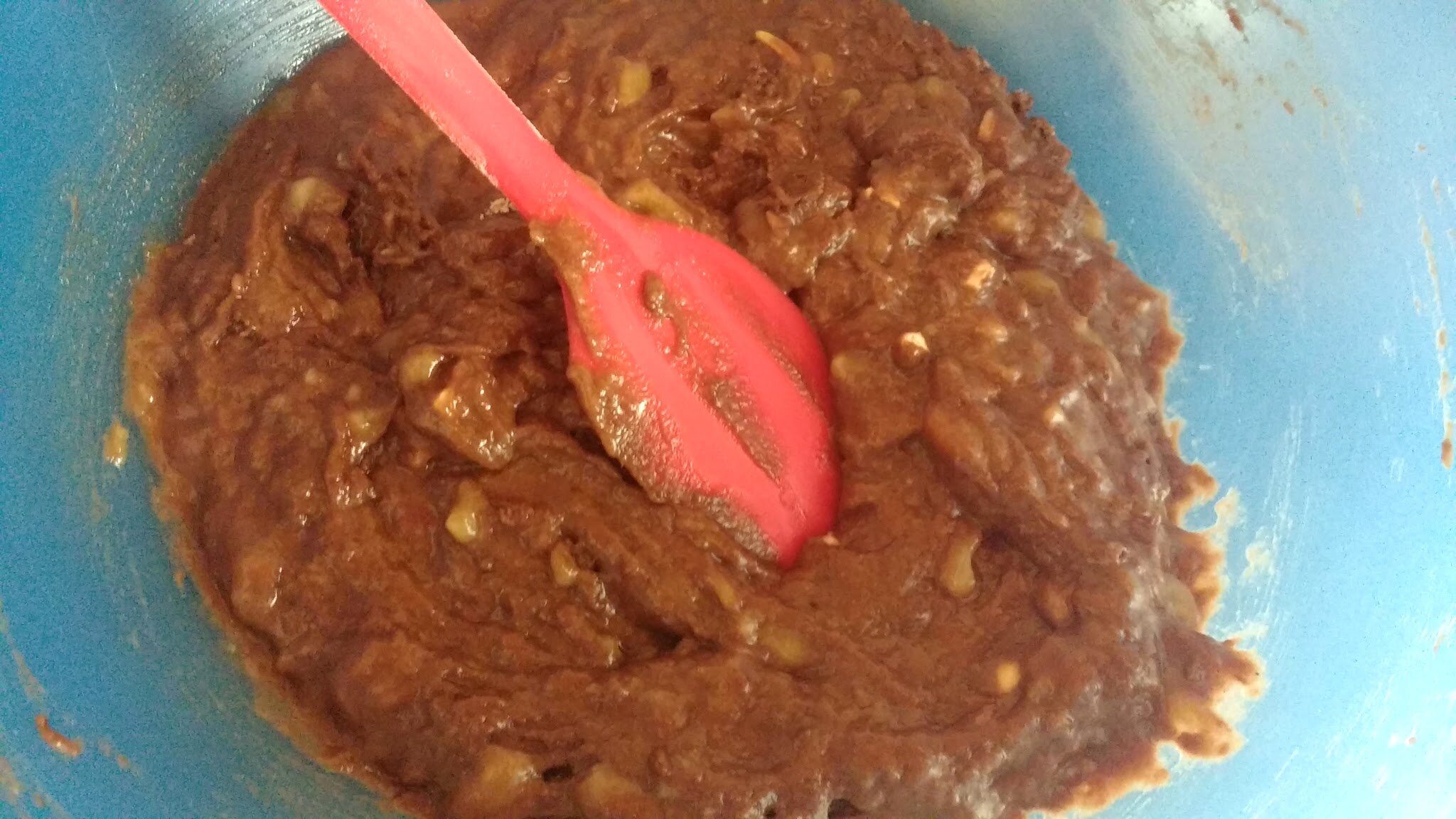 Step 7:
Transfer the batter prepared in step5 into the loaf mould. Level it using silicon spatula or back of a spoon.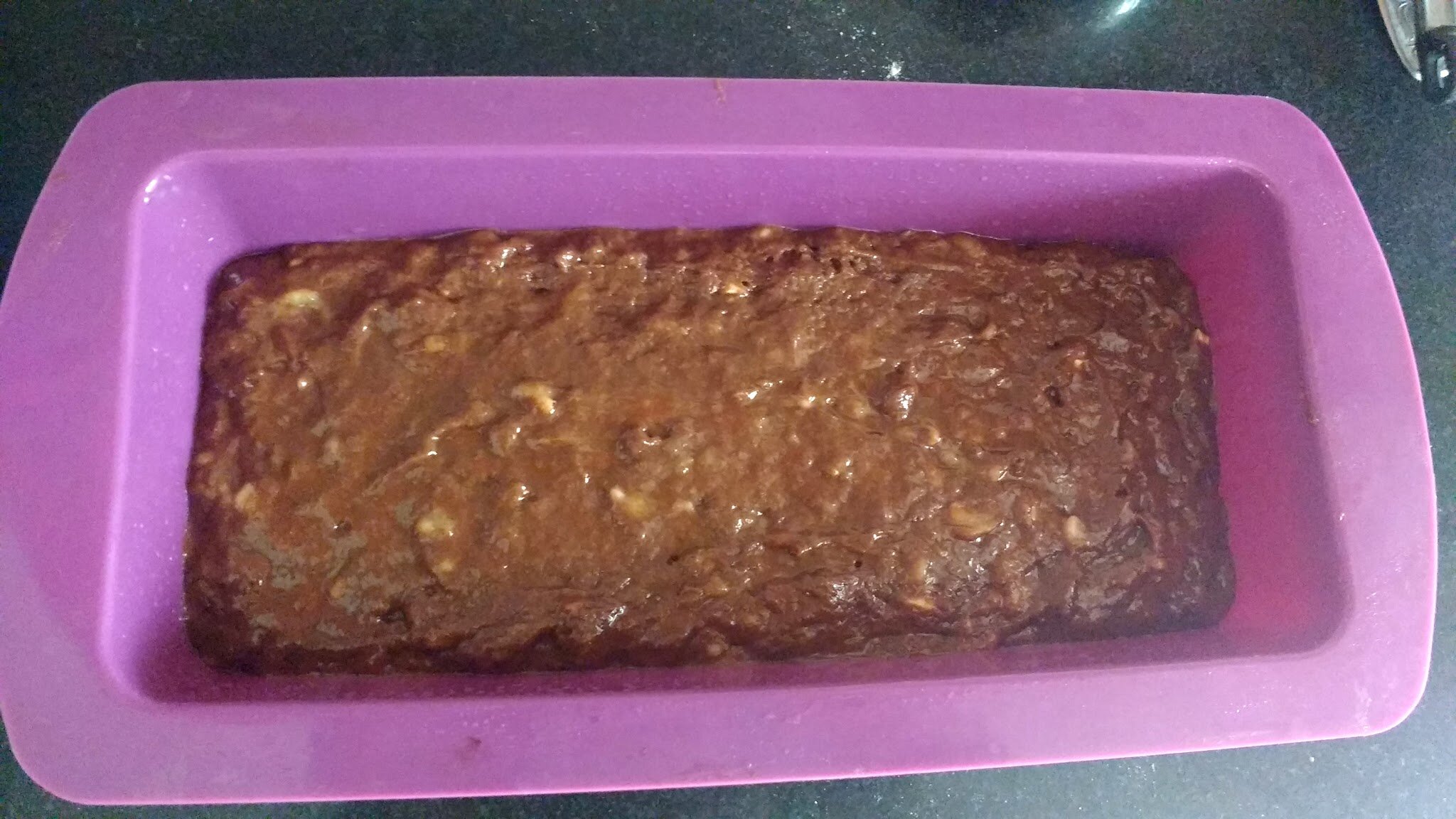 Step 8:
Bake this batter at 180 degrees for 30-35 minutes. My oven takes around 30 minutes for it.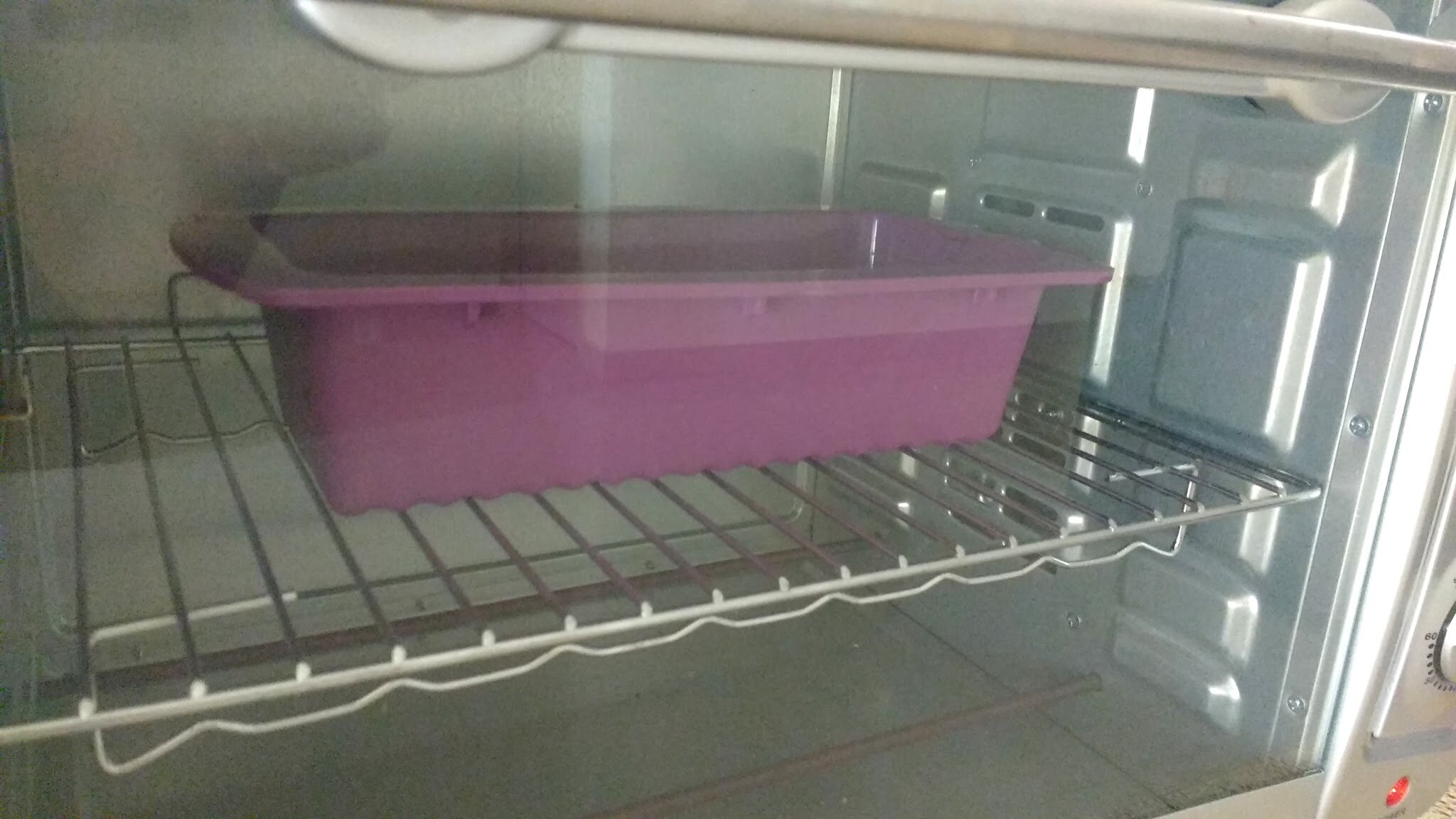 I would suggest you to check the centre of banana bread after 30 minutes using a toothpick. If toothpick comes out clean, the bread is ready else bake to for another 5 minutes.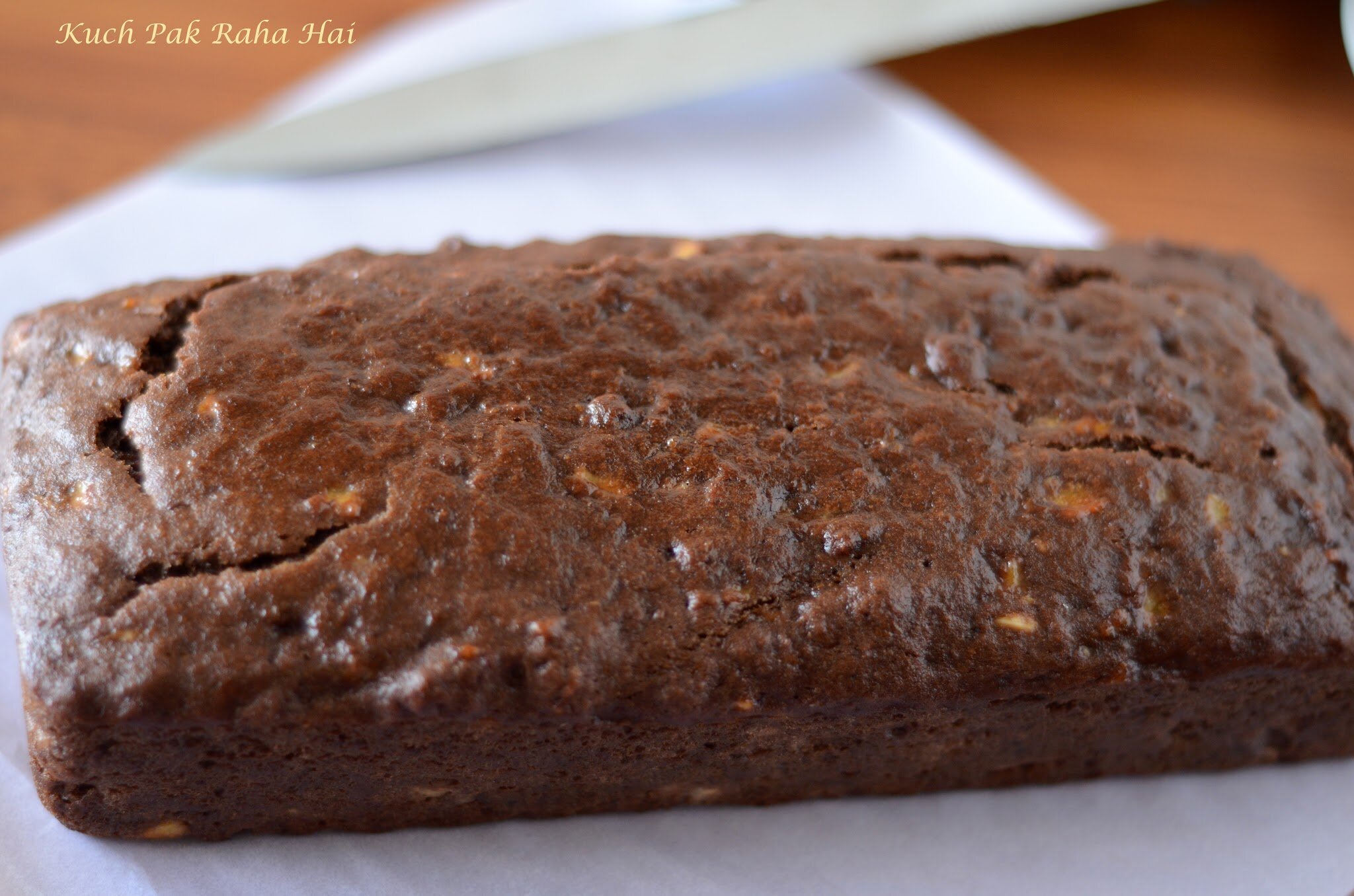 Once the bread is ready bring it out of oven. Let it cool down in its mould for 5-10 minutes. Then transfer it on a rack or plate where it can cool down completely. This will take another 15-20 minutes.
How to store Banana Bread:
Once the bread has cooled down, wrap it in a cling film, transfer it in any container or bread box and store it in refrigerator. Whenever you want to eat or serve this bread , just bring the bread out of the refrigerator, unwrap the cling film from one end, cut the slices and keep the remaining bread in fridge again. This way you can consume the bread for up to 3-4 days comfortably. It will remain soft and moist without any effect on its taste.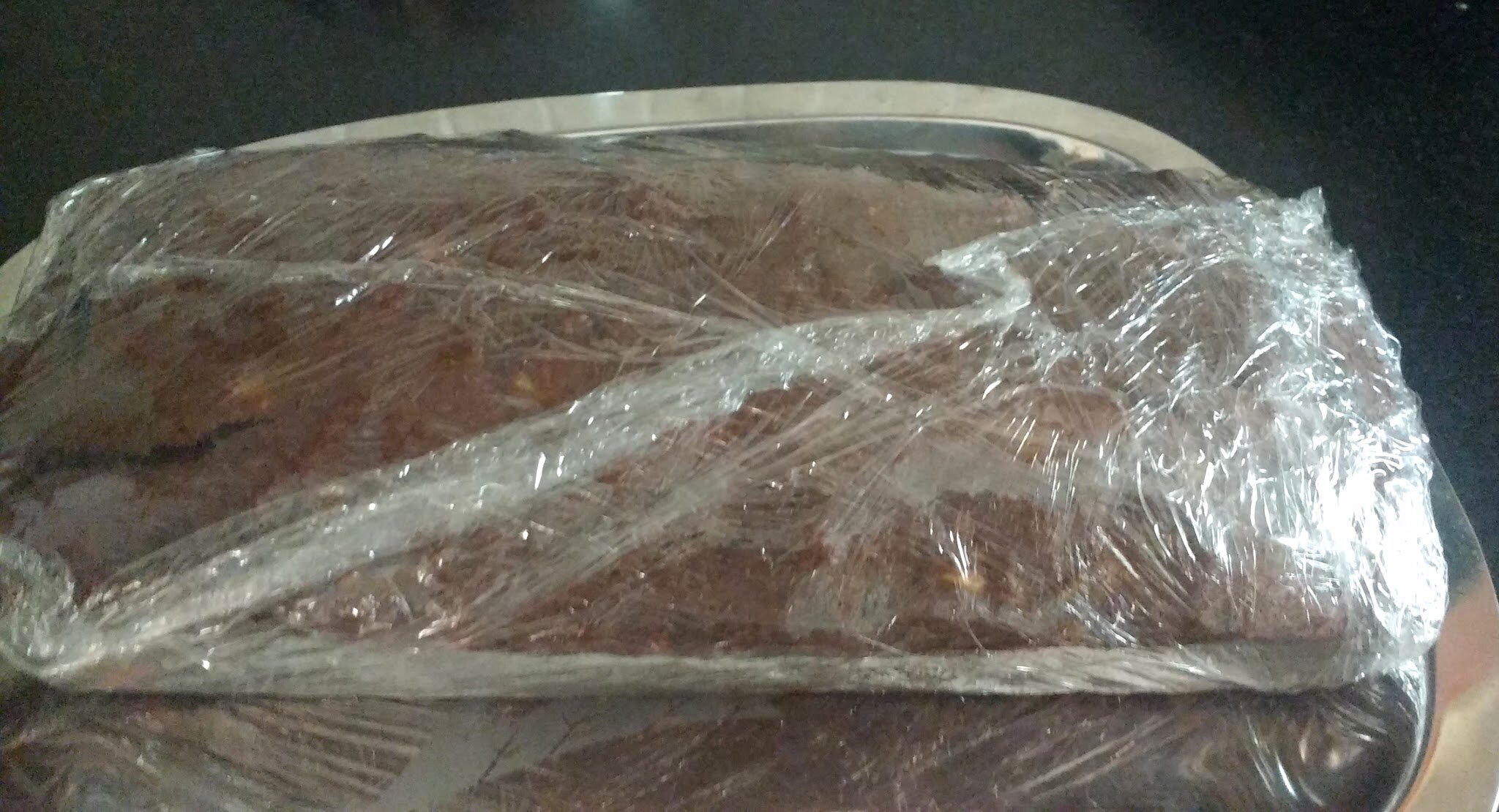 Enjoy this banana bread in breakfast or with a cuppa tea or coffee. Bon Appetit!!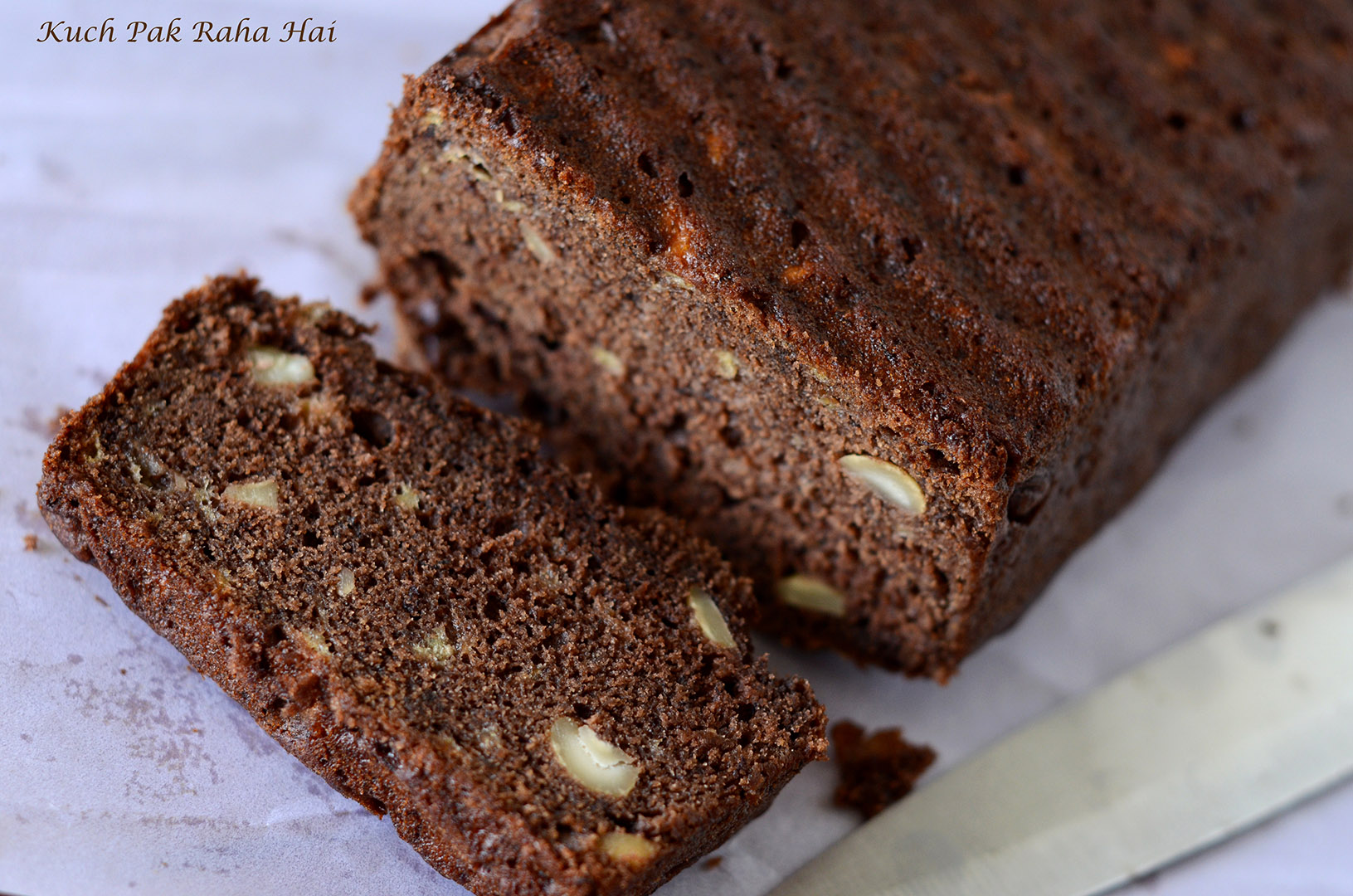 Kitchen Products Used:
If you try this recipe & share pic on social media channels, don't forget to tag us on Facebook or Instagram or use the hashtag #kuchpakrahahai.
Let's stay connected
Facebook| Instagram| Pinterest| Youtube
(P.S: The post has amazon affiliate links. For more details refer to the privacy policy page.)