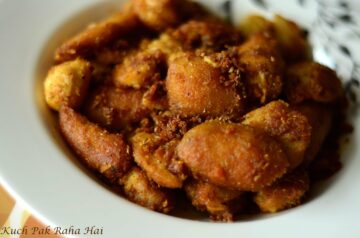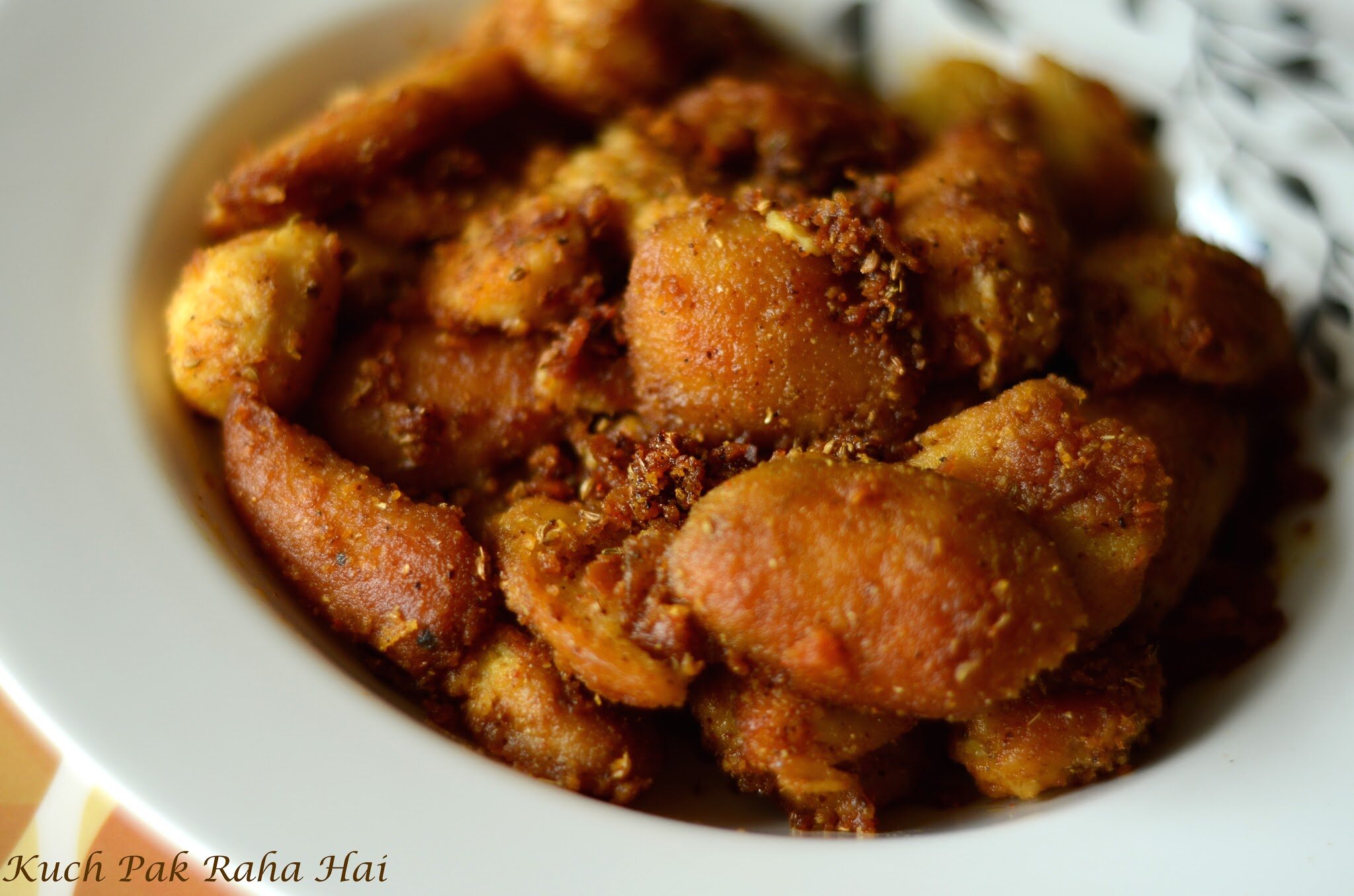 Arbi or Arvi is one of the most commonly cooked vegetables in Indian homes. It is also known my other names like "Colocasia root" or "Taro root". There are so many recipes that can be made using this vegetable. Some of the varieties that I have tasted are Arbi in Tomato gravy, Dry Arbi with Peas, Jeera Arbi and Fried Masala Arbi. Fried Masala Arbi or Sookhi Arbi is one my favourite variant and I am going to share its recipe today.
It is a delicious Colocasia recipe which is crisp from outside and soft inside. This dish is a wonderful accompaniment to any of your main dishes. Infact, when sometimes I am feeling too lazy to cook for myself I just make this dish and enjoy it as an evening finger snack. In this recipe, Arbi is fried in mustard oil which gives it a distinct aroma and enhances its flavour. You can add or reduce the spices in this dish as per your taste.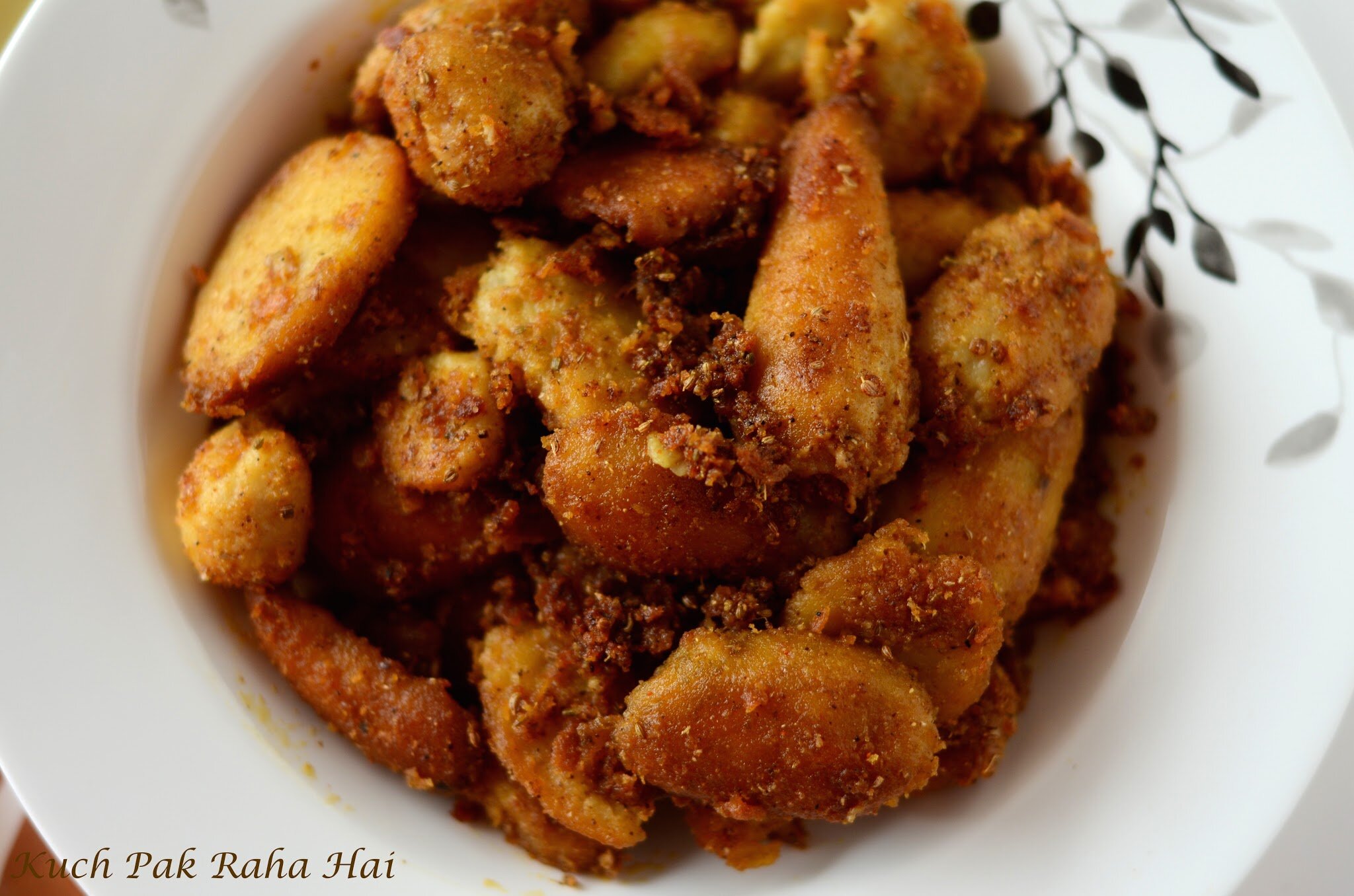 List Of Ingredients:
Arbi – 500 grams
Mustard Oil – 1/4 cup (For frying)
Salt – To taste
Carom seeds(Ajwain) – 3/4 tsp
Coriander Powder – 2 tsp
Red Chilli Powder – 1/2 tsp
Dried Mango powder (Amchoor) – 1/2 tsp
Asafoetida – A pinch
Steps To Prepare:
Step1:
Wash the arbi pieces thoroughly to remove all the soil particles or dirt. Boil Arbi in a pressure cooker  till it is soft & tender. It generally takes two whistles and ten minutes on low flame. After opening the pressure cooker, poke it with a knife. If the knife easily goes through the Arbi it is boiled, else cook it for 1-2 whistles more.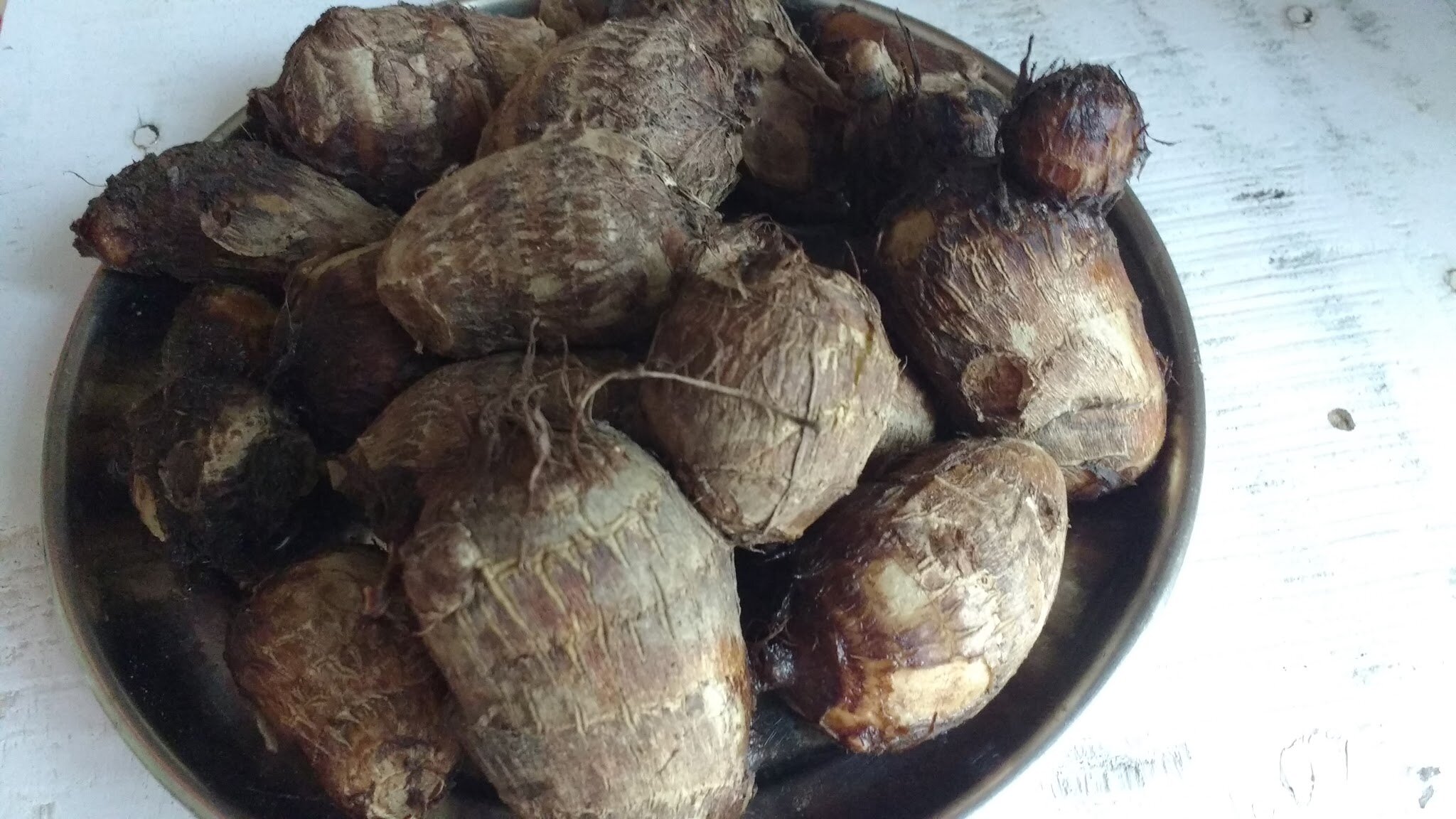 Peel and slice it up vertically.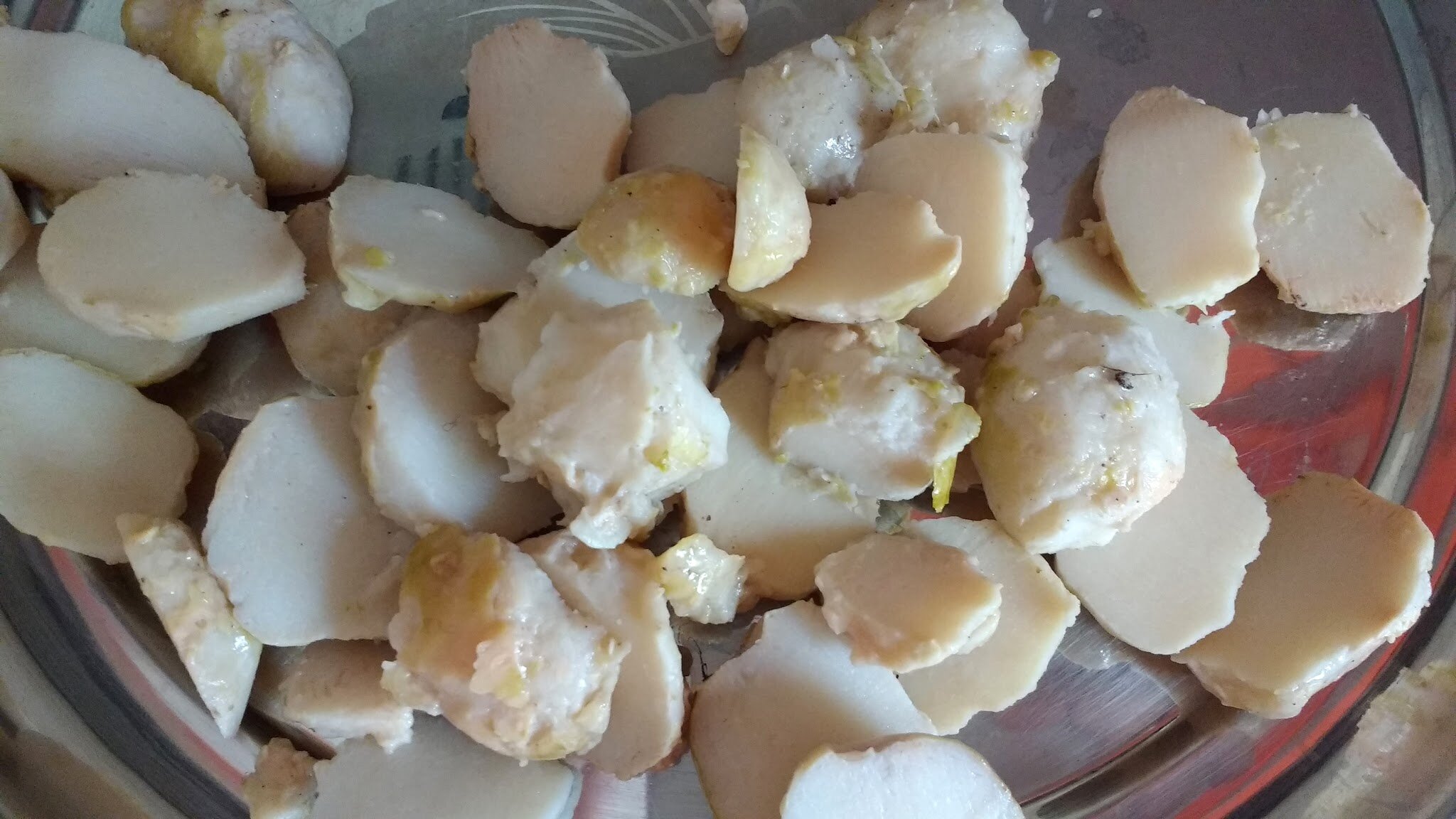 Step2:
Heat mustard oil in a heavy bottomed pan. Add the Arbi slices to it. Do not stir it immediately although you may feel like it has stick to the bottom of the vessel. Keep the flame initially on high and once the browning has started slow down the flame to medium. Keep stirring it intermittently so that all pieces are evenly cooked and crisp from outside.

Step3:
Once the frying is done, drain out the excess oil from the pan using a spoon or by tilting the pan carefully. Add asafoetida, carom seeds, coriander powder, red chilli powder, dried mango powder and salt to it. Stir gently. Let the masala Arbi cook on low flame for desired browning.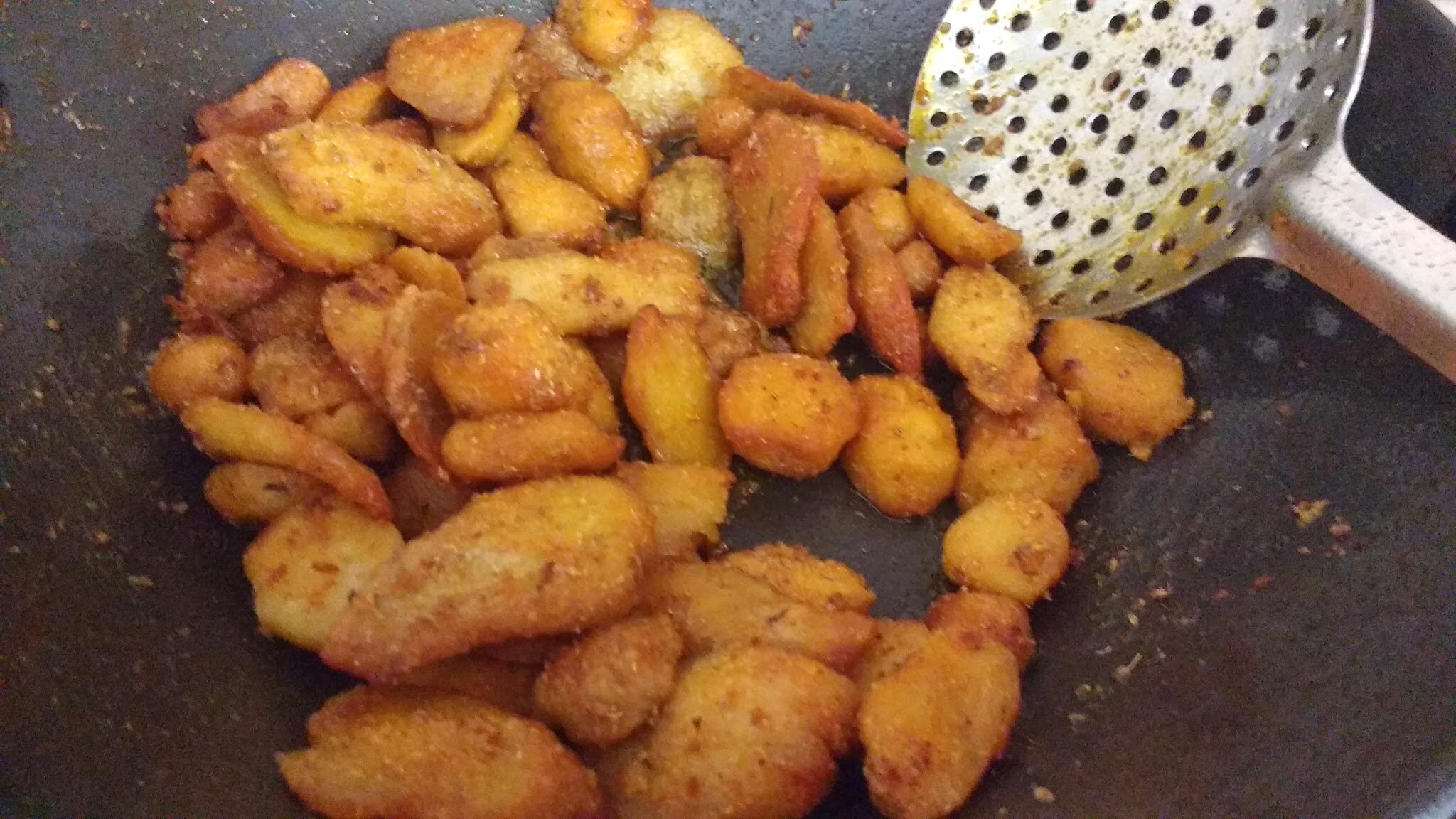 Enjoy Fried Masala Arbi or Sookhi Arbi as a side dish along with your Dal & Chapatis!!