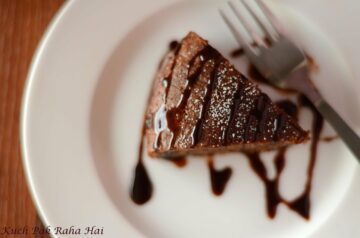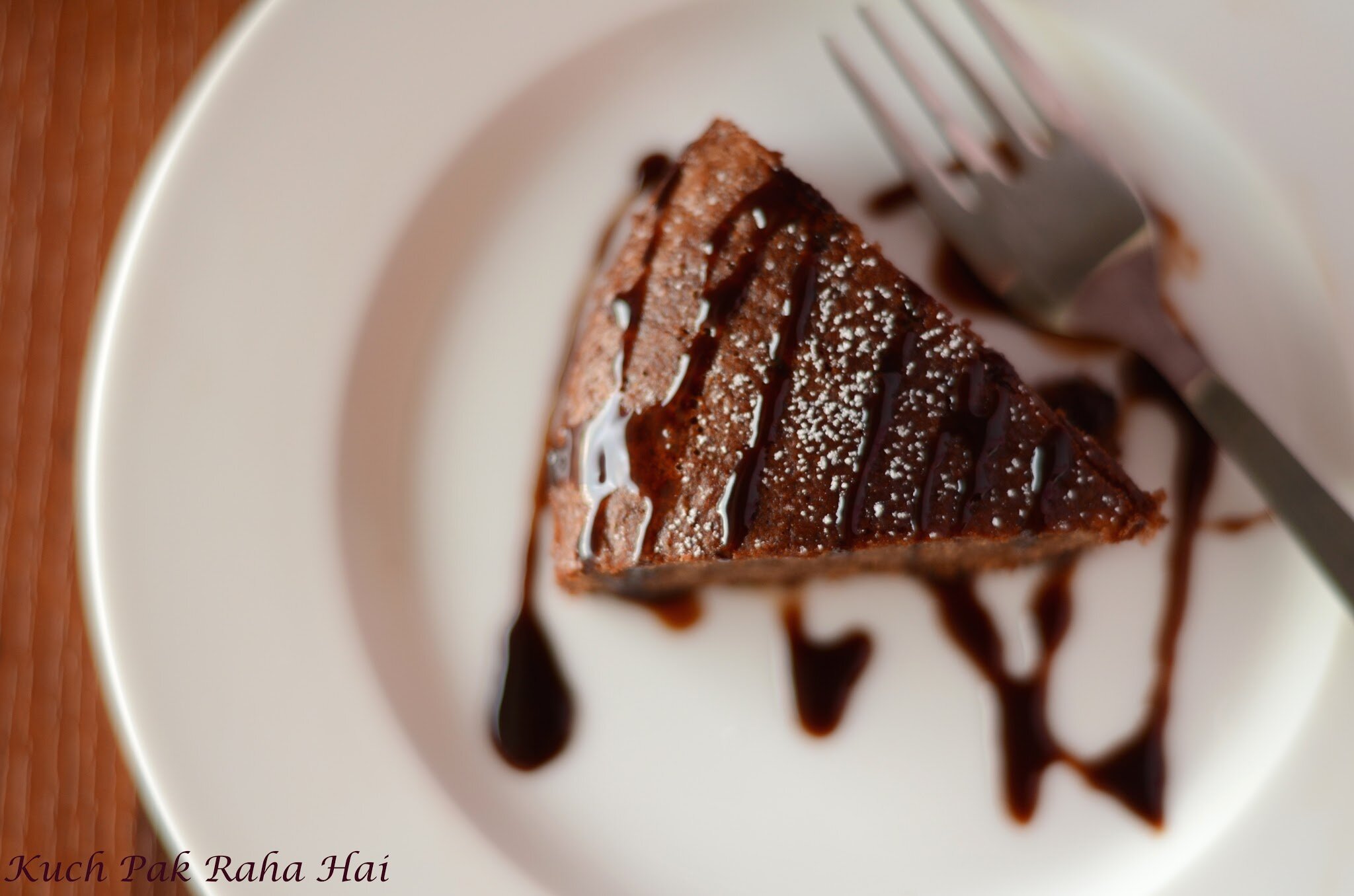 Yoohoo!! Today I am writing my 100th post on my blog. I still can't believe that this post is my 100th one on this blog. One whole year , so much of learning, experimenting, cooking and of course eating . As Confucius has quoted "Choose a job you love, and you will never have to work a day in your life", With this blog I can claim that yes when you love something or enjoy doing it every time you don't feel like you are doing any work at all. It automatically becomes a part of you and your soul just like breathing.
Ab itna achcha mauka hai, to kuch meetha to banta hai na :D. As I am a big time chocolate lover, it has to be one of the ingredients in today's recipe. So here I am sharing the recipe of "Eggless Chocolate cake" made in Pressure cooker. This recipe is a gift to all my blog readers, family or friends who have supported, encouraged and appreciated my work so much in the past one year. The cake has already been shared and celebrated with family and friends but all that I can share with my readers/followers is my love, gratitude, happiness and of course this soft, moist and delicious chocolate cake recipe.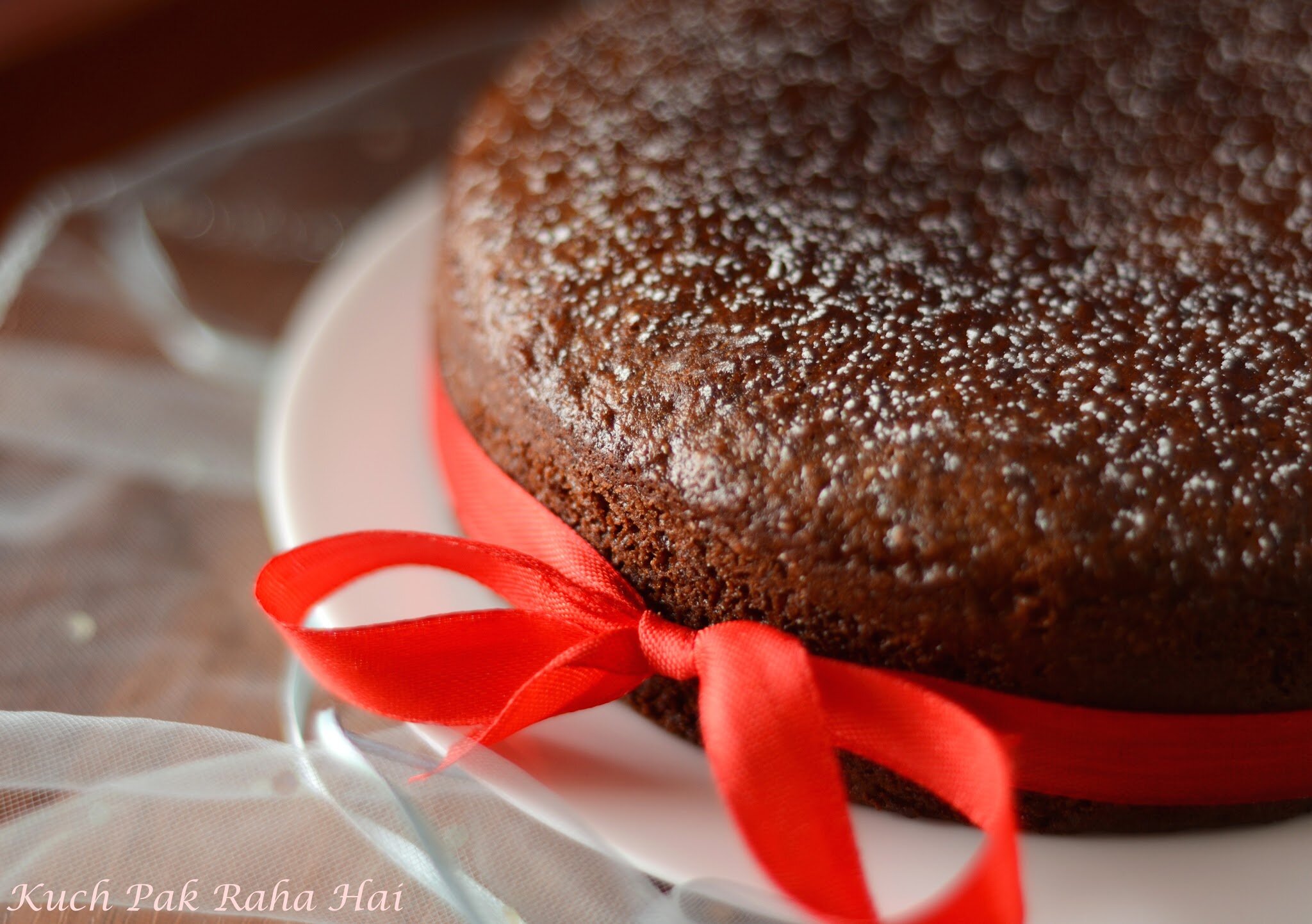 After I posted the recipe of Eggless tutti fruity cake (which has now also become top visited recipe of this blog), I got innumerable request for a cake recipe that can be made without oven. At that time I realised that there are many home-cooks who would love to do baking and make cake for their loved ones but are unable to do so because they don't have ovens or they do not know how to operate the convection oven correctly. Using this recipe, they can bake perfect cakes in pressure cooker.
And yes, all those who have ovens or know how to use them correctly, don't grin in your hearts because jab electricity degi dhokla, tab pressure cooker saath hoga :p (yippee!!I just realised it rhymes so well just like a tv commercial :D)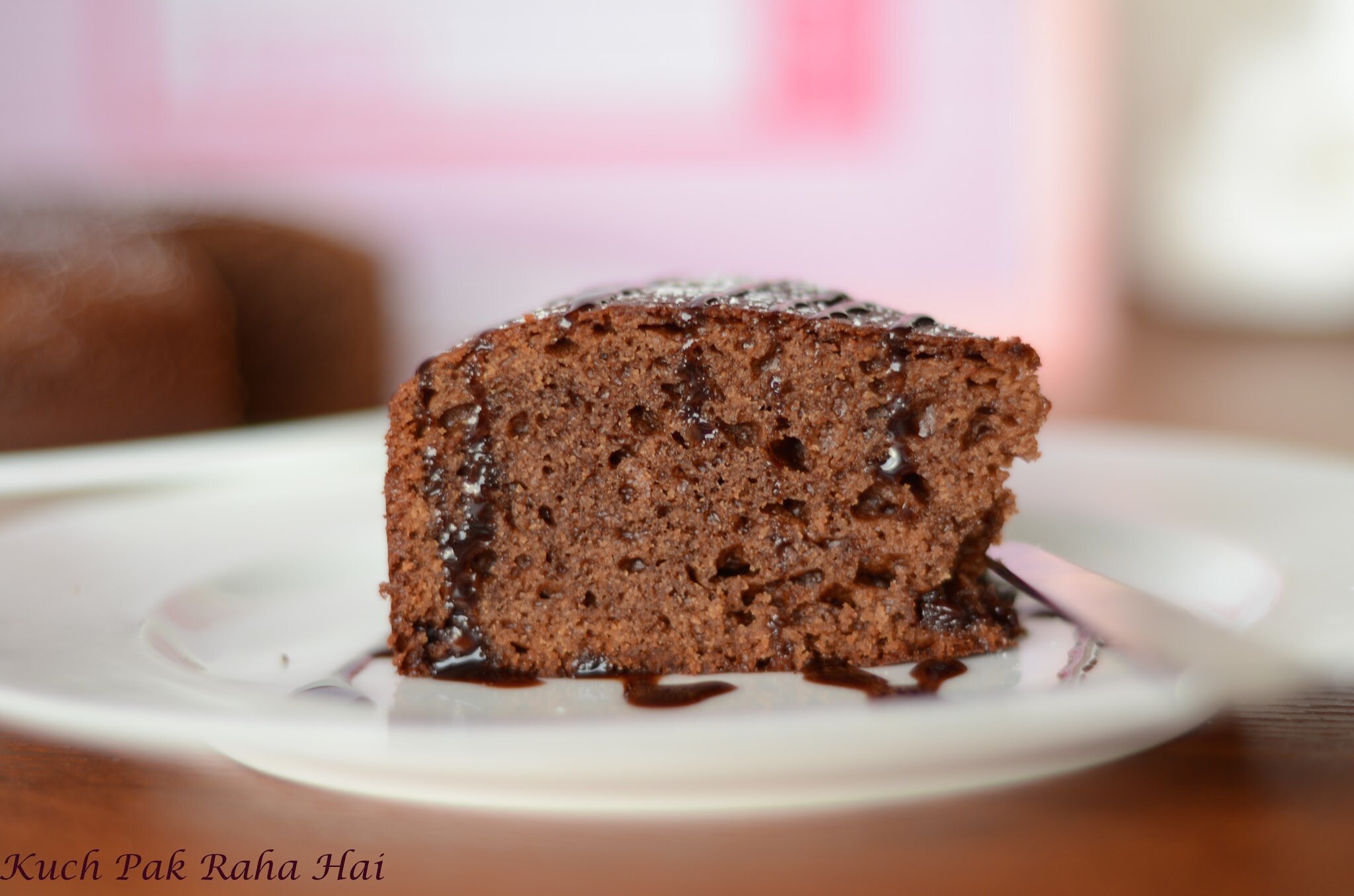 I have tried to break this eggless pressure cooker recipe in as many as simple steps. Incase you still have some confusion or doubt at any step, please feel free to ask it in the comments section. I am asking you to comment because your query may solve someone else's problem also. Hope you all would enjoy this rich, fluffy and delicious chocolate cake!! Would love to know how it turned out for you 🙂
For more such Eggless Cake & Muffins recipes, click here.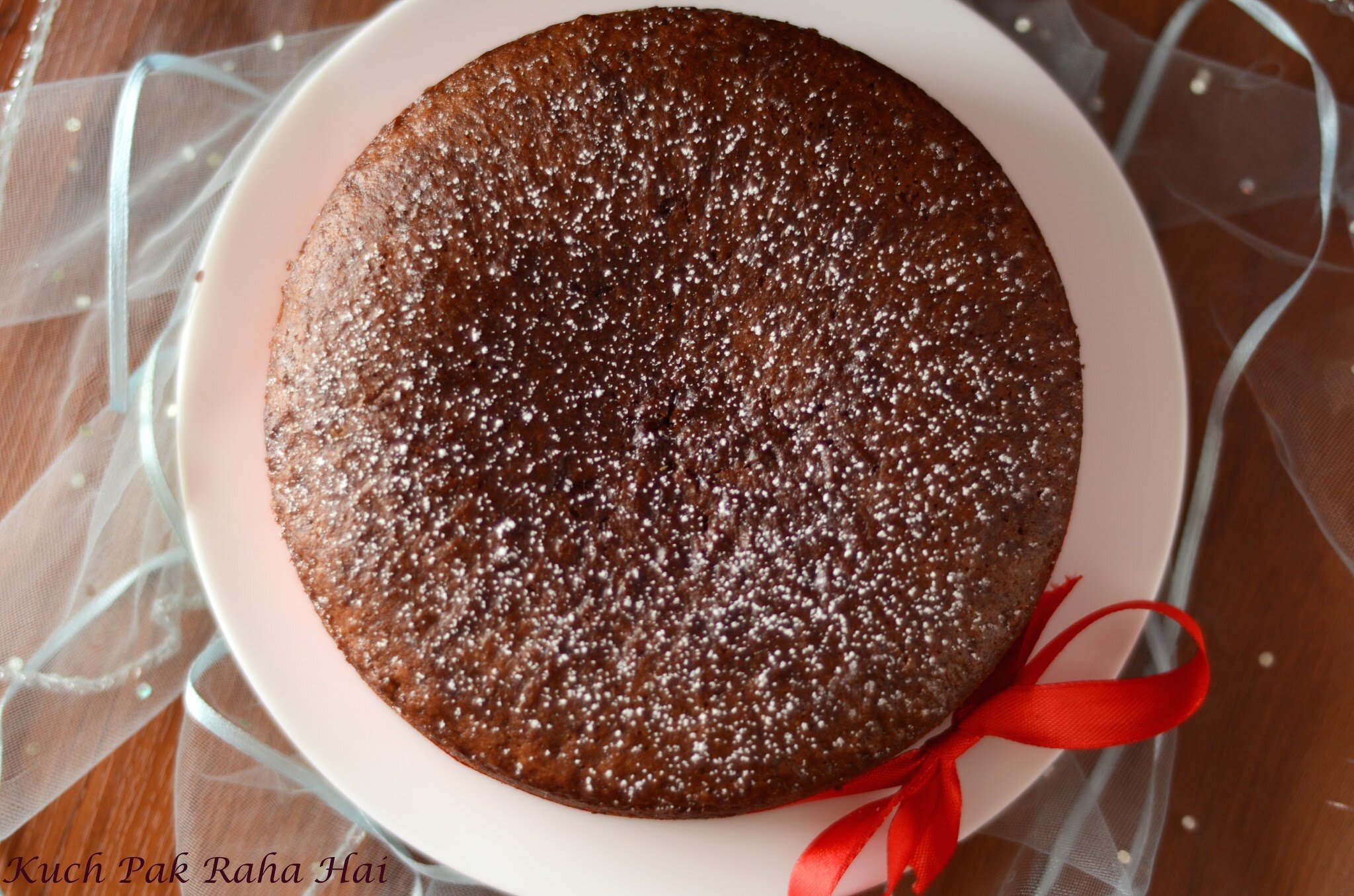 I have also shared Youtube video for the same recipe. You can check it out if there is any confusion at any step. In this video, I have shown the same recipe but baked it in oven.
Youtube Video :
Ingredients:
Condensed Milk (Nestle Milkmaid)-200grams
Powdered Sugar- 1/4 cup
APF or Maida-1 cup
Cocoa powder-1/4 cup
Baking Powder-1 tsp
Baking soda-1/4 tsp
Salt- A pinch
Vanilla Essence- 1 tsp
Milk-1/3 cup
Sunflower Oil-1/3 cup
(If you are using low fat milk , then add 1-2 tbsp of oil more)
For lining the tin:
Refined oil-1 tsp
APF or Maida-1/2 tsp
Cocoa Powder-1/2 tsp
Cake tin Used:
I have used aluminium round cake tin with 6 inches diameter.
Steps To Prepare:
Step 1:
Take Milkmaid and sugar in a mixing bowl. Whisk well till it is light and fluffy. Keep it aside.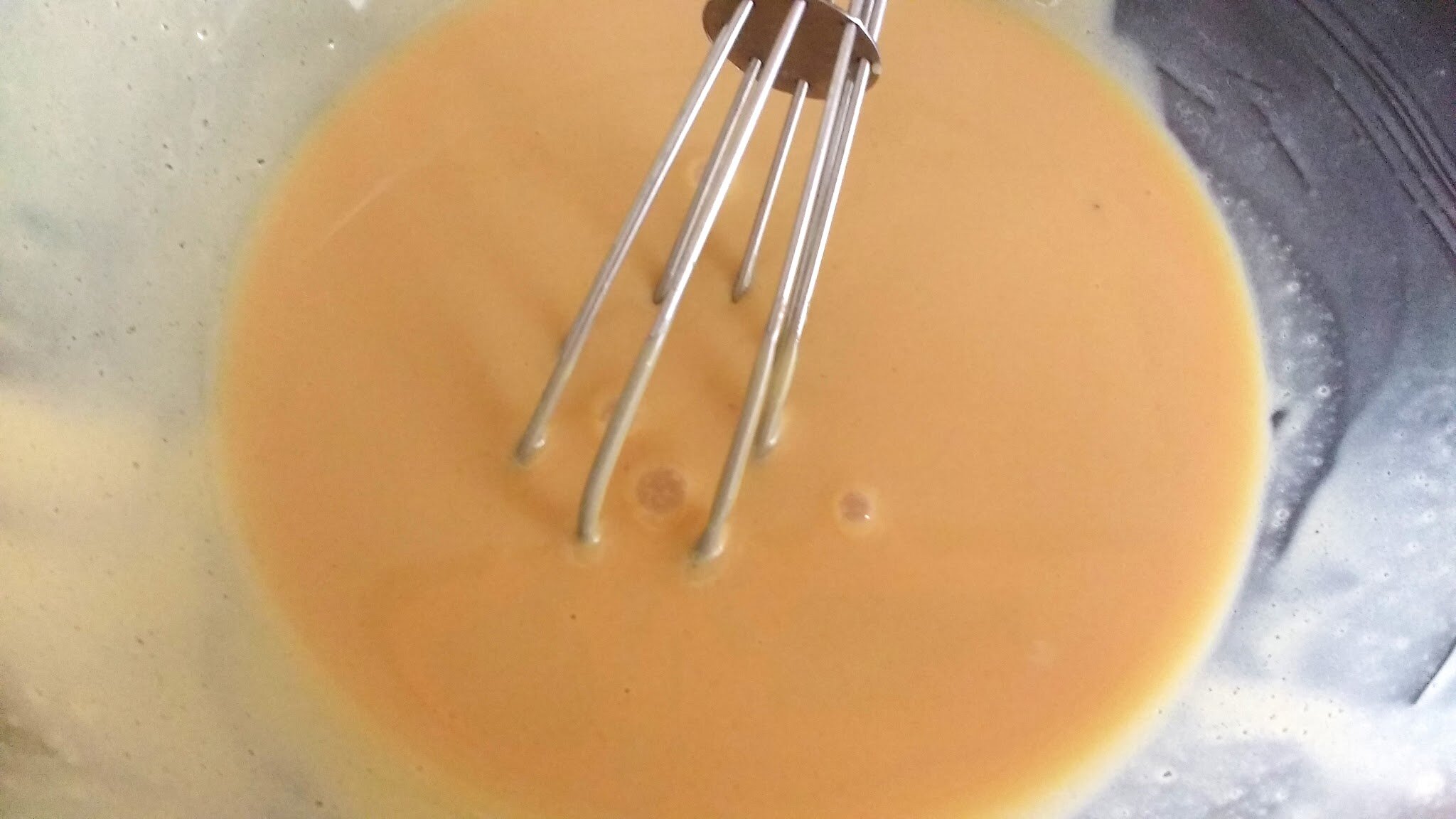 Step 2:
This is the Preheating step.Take 4 cups of salt in a pressure cooker.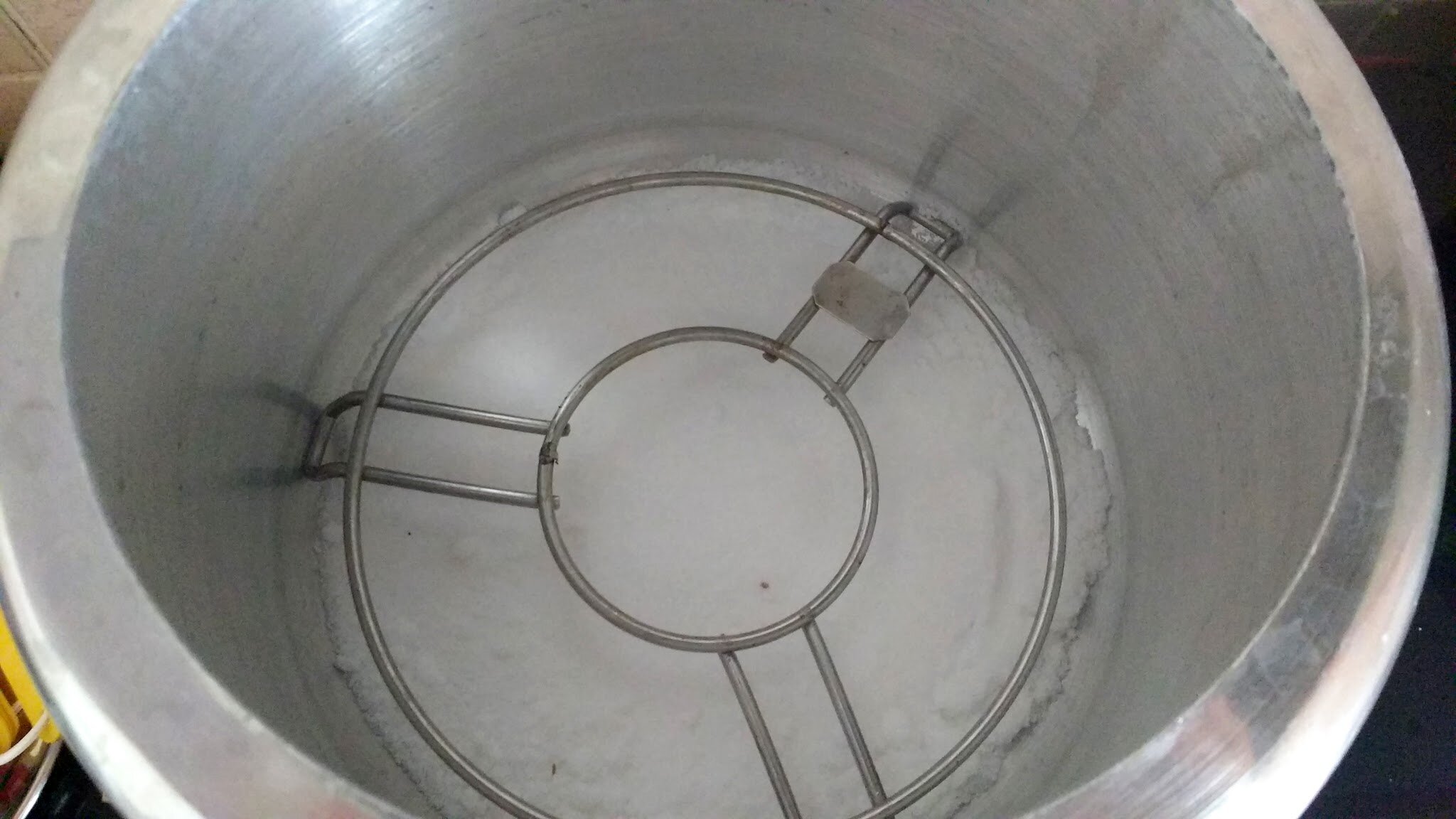 Cover the lid without the vent valve. Let it heat on medium flame for ten minutes. In the mean while, you can proceed to next step.
(Please note, do not use water or oil instead of salt in this method.Once the cake is baked, you can keep the salt aside for cooling down and fill it in any box. You can reuse this salt later on whenever you bake cake in pressure cooker)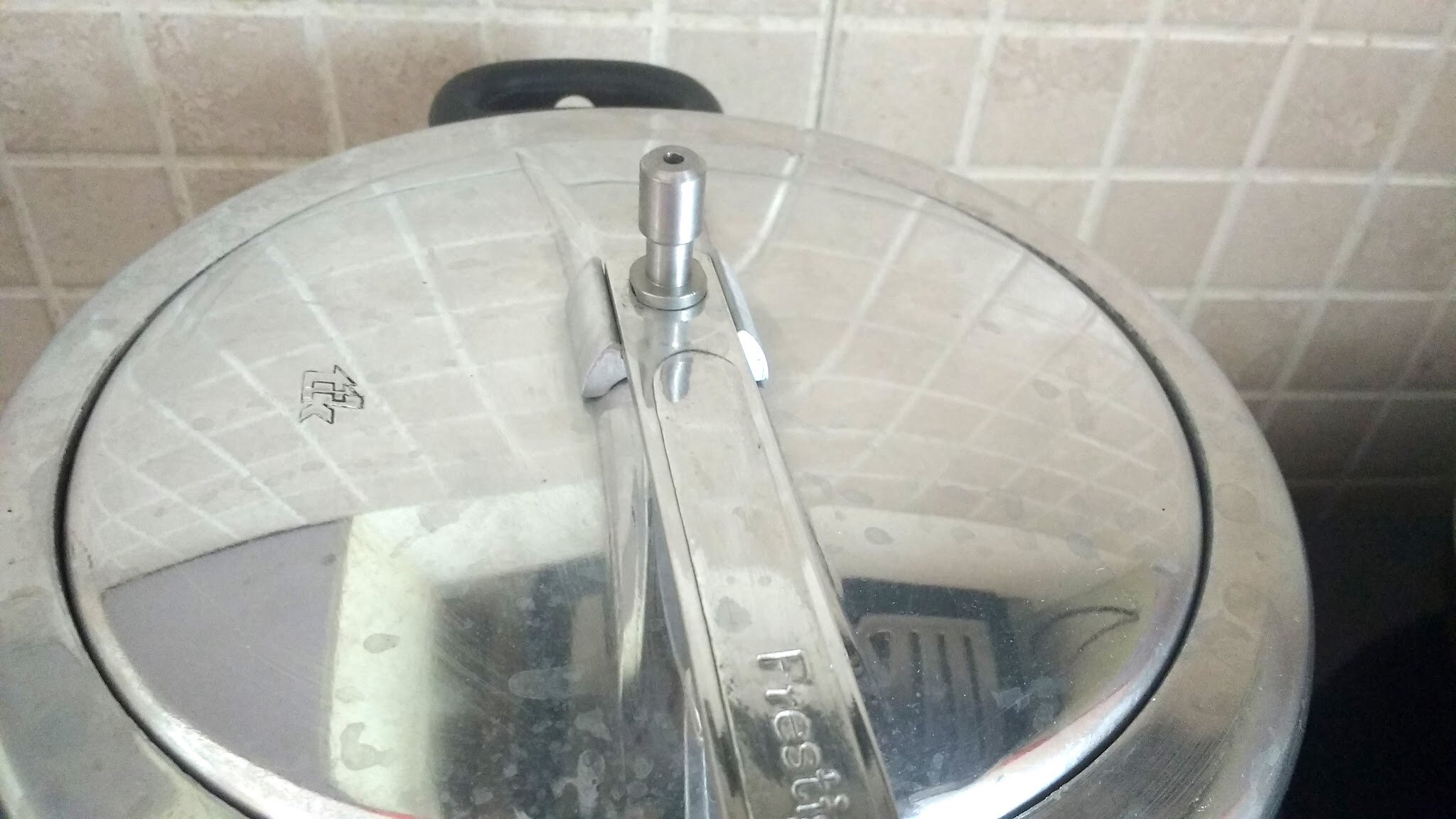 (If you are baking in oven, set it to preheat at 170 degrees Celsius.)
Step 3:
Sieve together Maida, Cocoa powder, baking powder, baking soda and salt. These are the dry ingredients of the recipe. Keep it aside.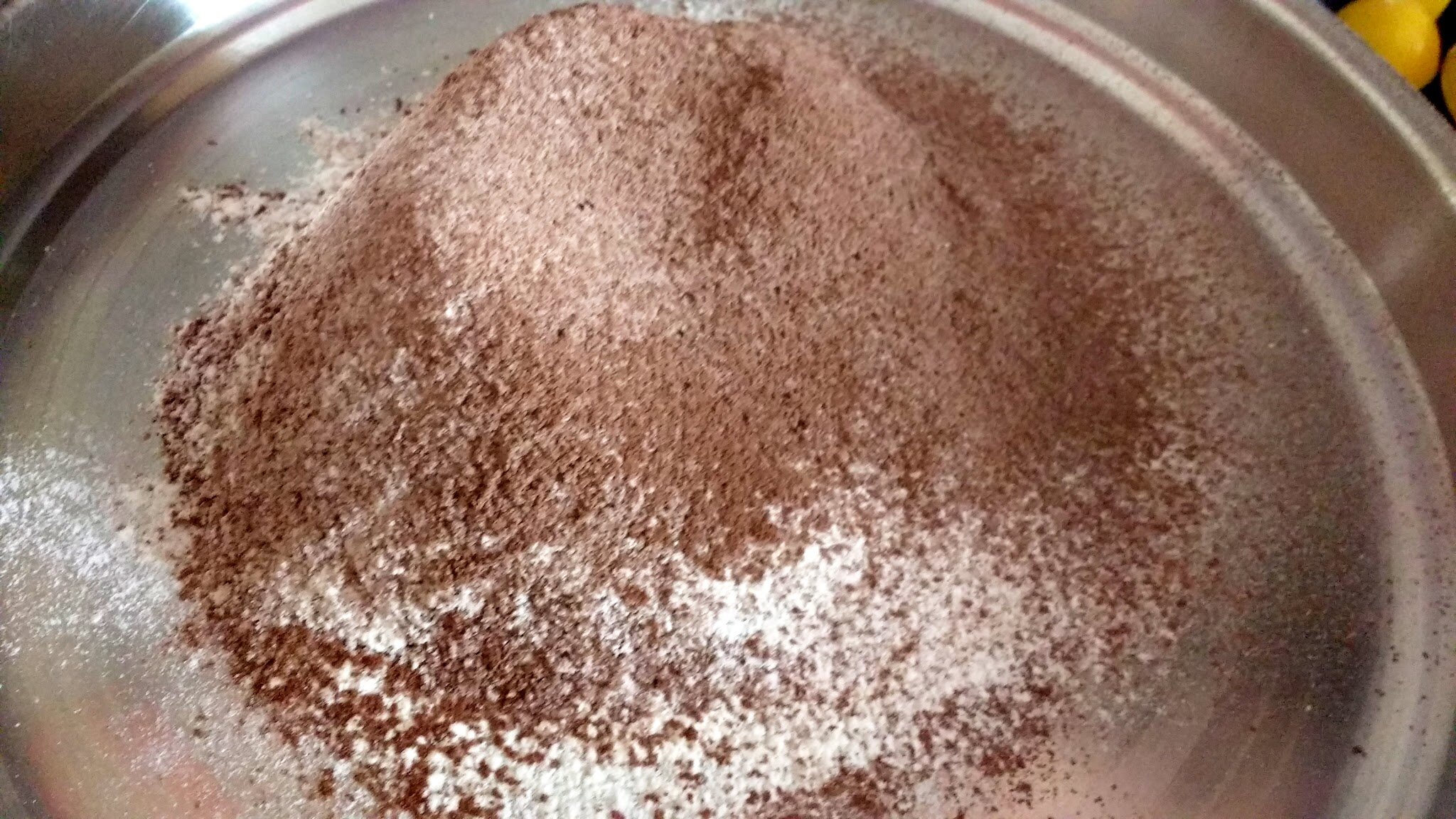 Step 4:
Grease the insides of baking tin using a tablespoon of refine oil. You can use your hands or a silicon brush.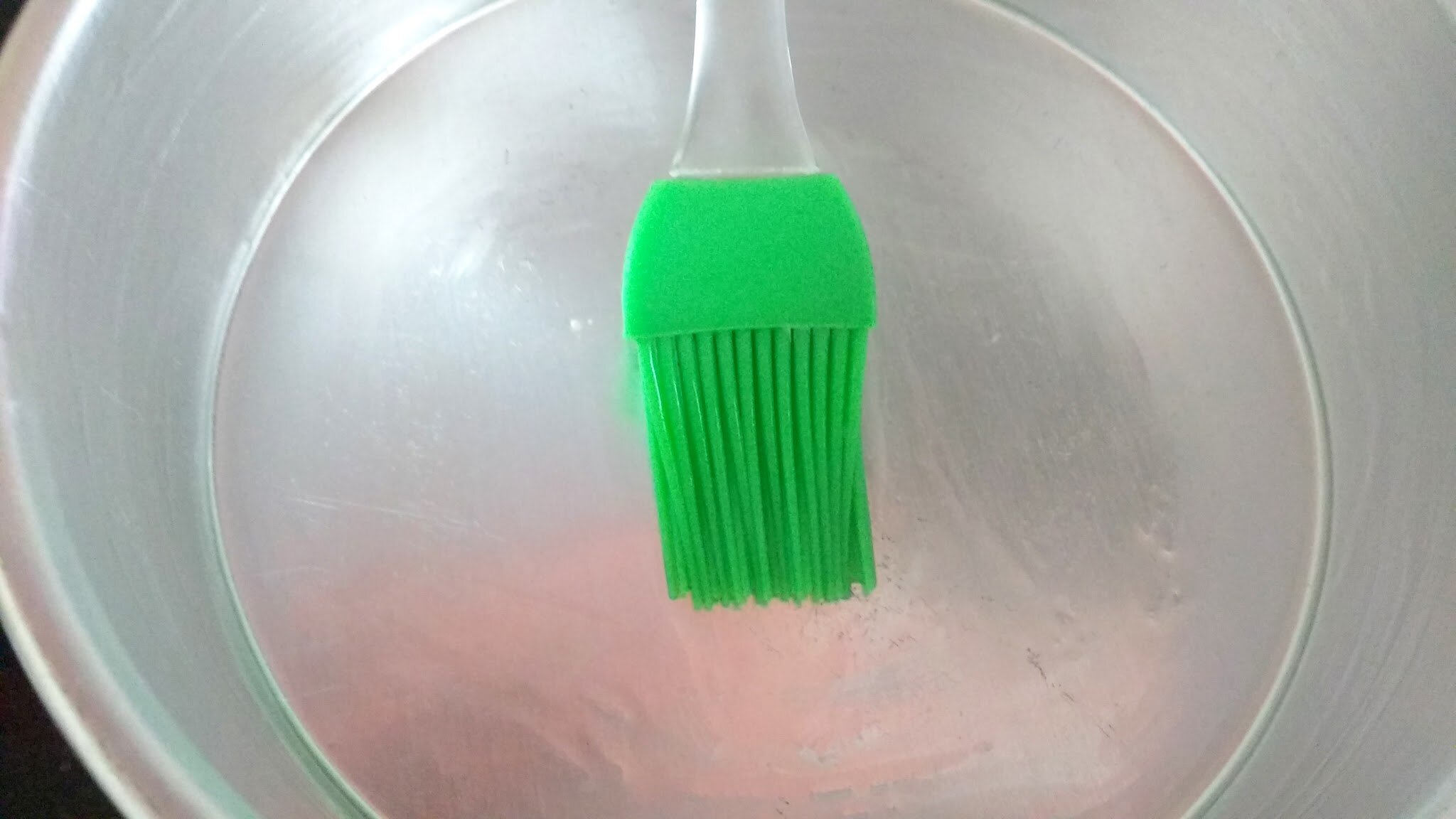 Cake Tin : https://amzn.to/33CcRzt
 Mix together Maida and cocoa powder (for lining the tin) and sprinkle on the base of tin. Gently tilt with a tapping motion on the walls of tin in order to coat the APF/Cocoa powder on the base and walls of tin.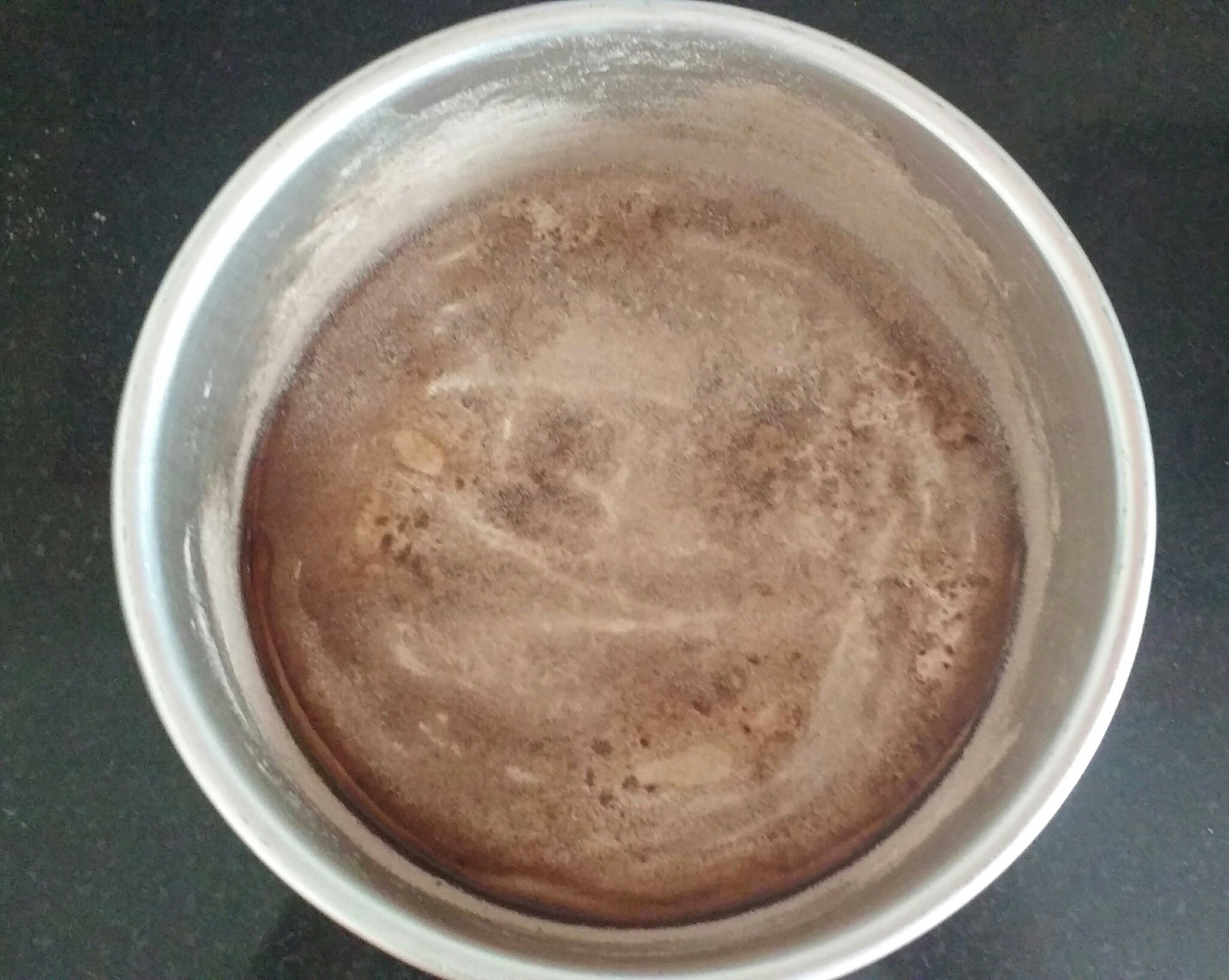 Step 5:
Add vanilla essence to the whisked milkmaid. Start folding the dry ingredients into it gently portion by portion. Do not add all the dry ingredients in one step. Add milk and refined oil gradually while folding.
(I have use Nestle Milkmaid condensed milk here. If you are using Amul Mithai Mate, you may require less milk as it is thinner than milkmaid.)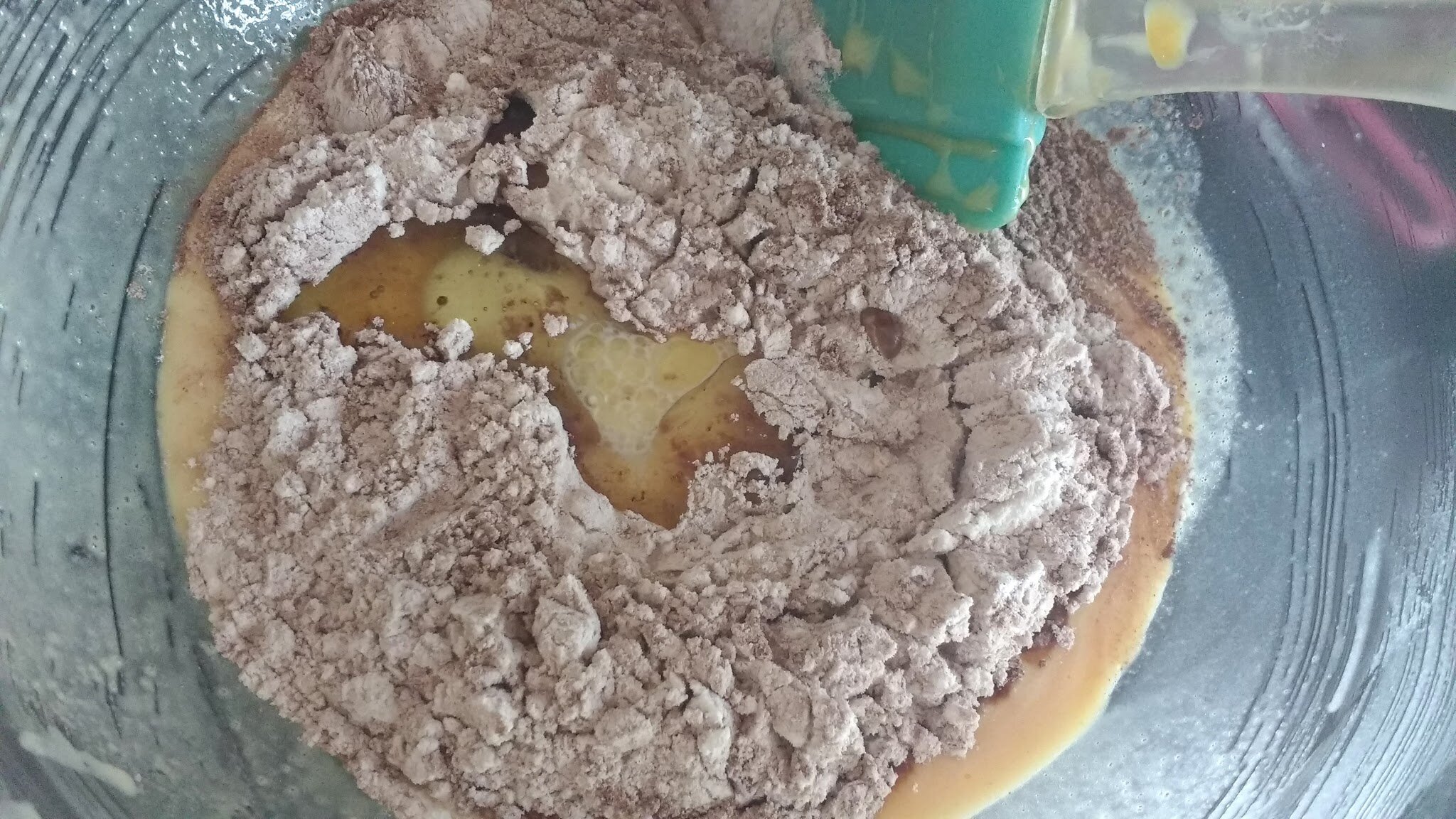 Mix till the batter start falling in ribbons. Do not mix too much or wait  long at this step. The batter should not be very thick or runny.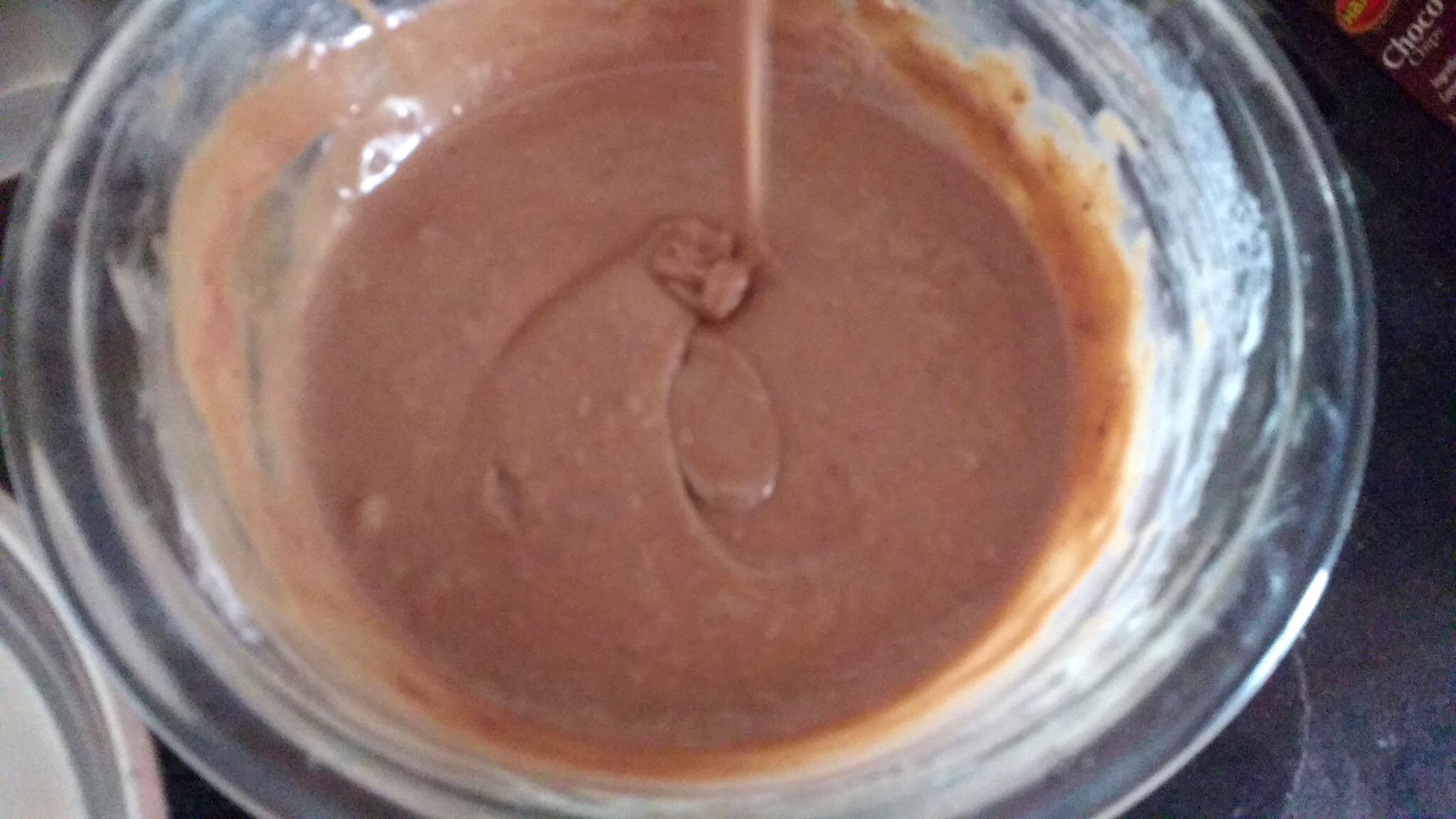 Step 6:
Pour this batter inside the lined baking tin.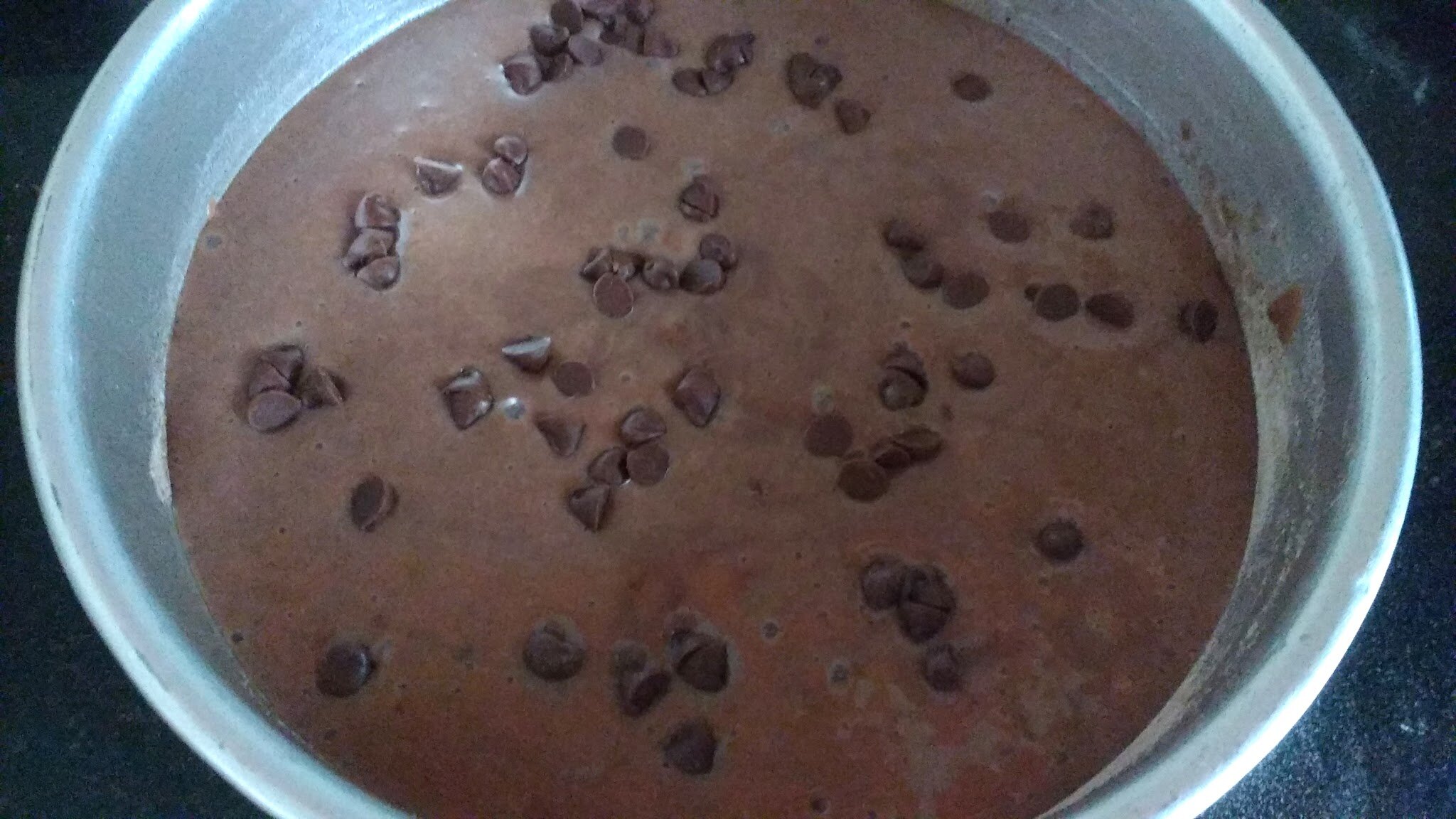 You can sprinkle some nuts or chocolate chips on the top also but it is totally optional.Your cooker must have been ready by this time. Open its lid carefully. Place a stand and then cake tin over it.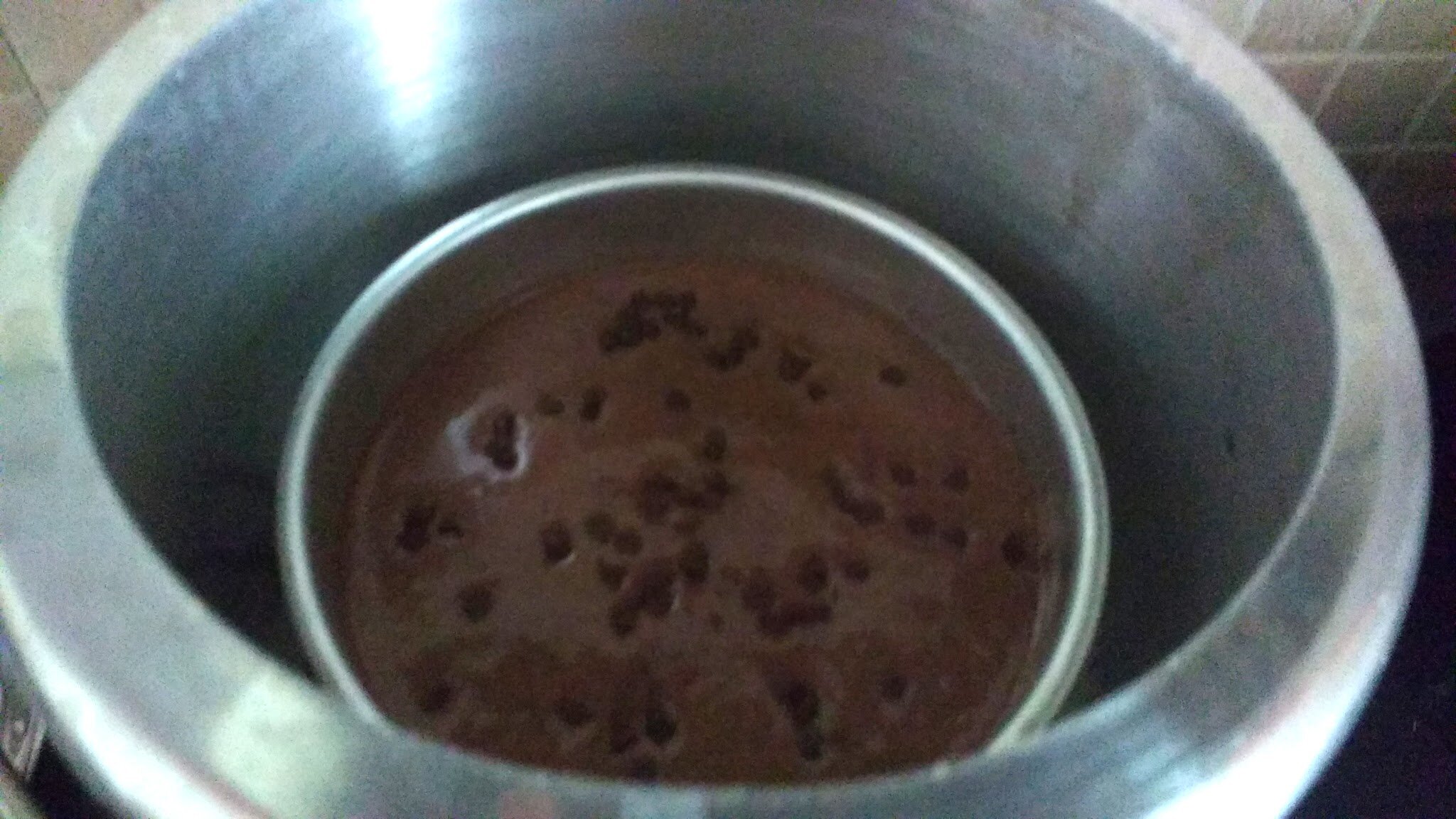 Step 7:
Let the cake cook on low flame. Check it using a toothpick after 25 minutes. If it comes out clean , then the cake is ready else keep it for another 2-4 minutes depending on how wet the mixture on toothpick is.
(If you are baking it in oven, bake it at 170 degree for 30 minutes.)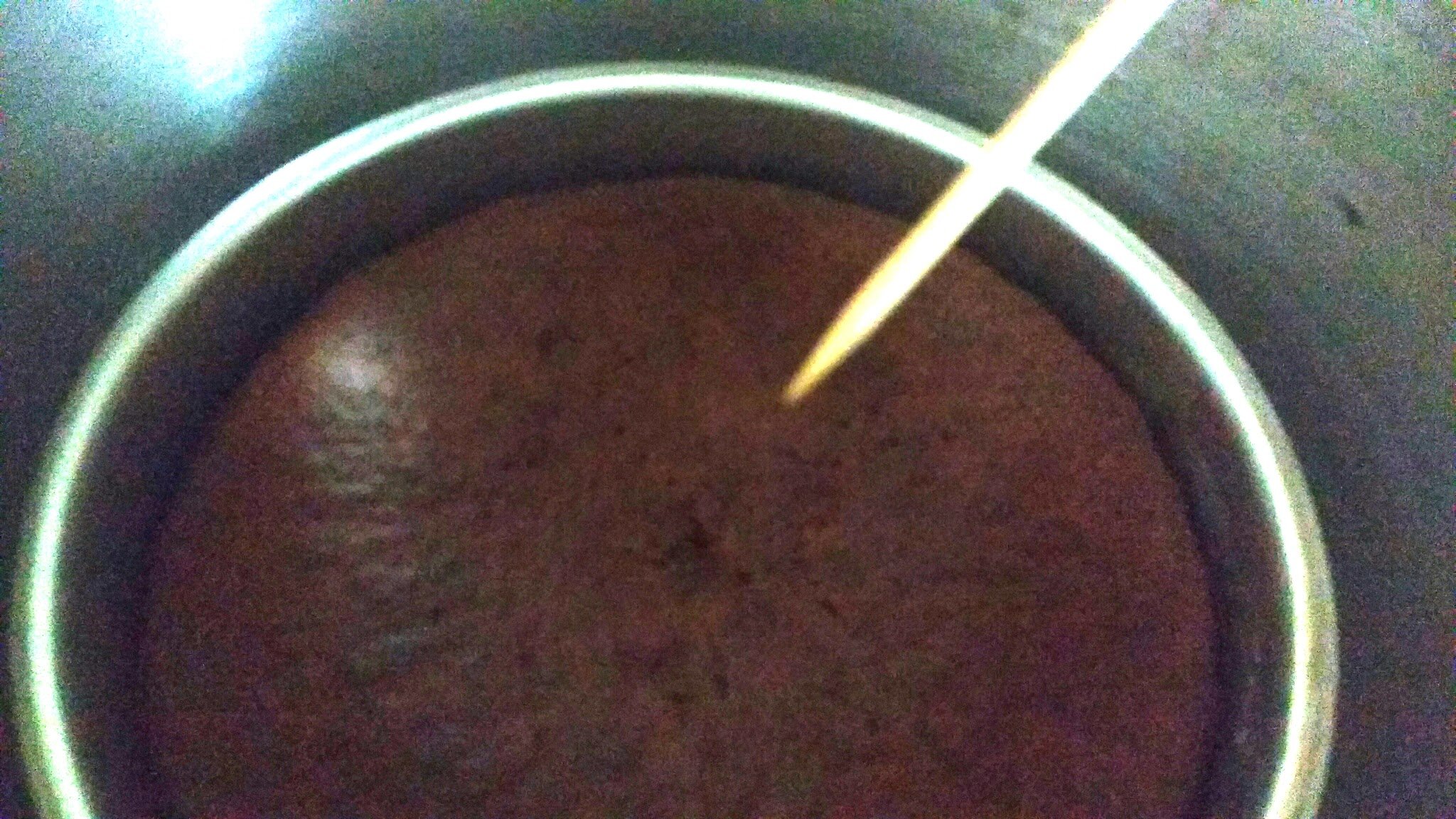 Once done, bring the tin out of cooker, let it cool down for 10-15 minutes. Move the knife along the edges of the cake (i.e. between cake boundary and cake tin). Invert it over a plate. You may need to tap gently the back of cake tin.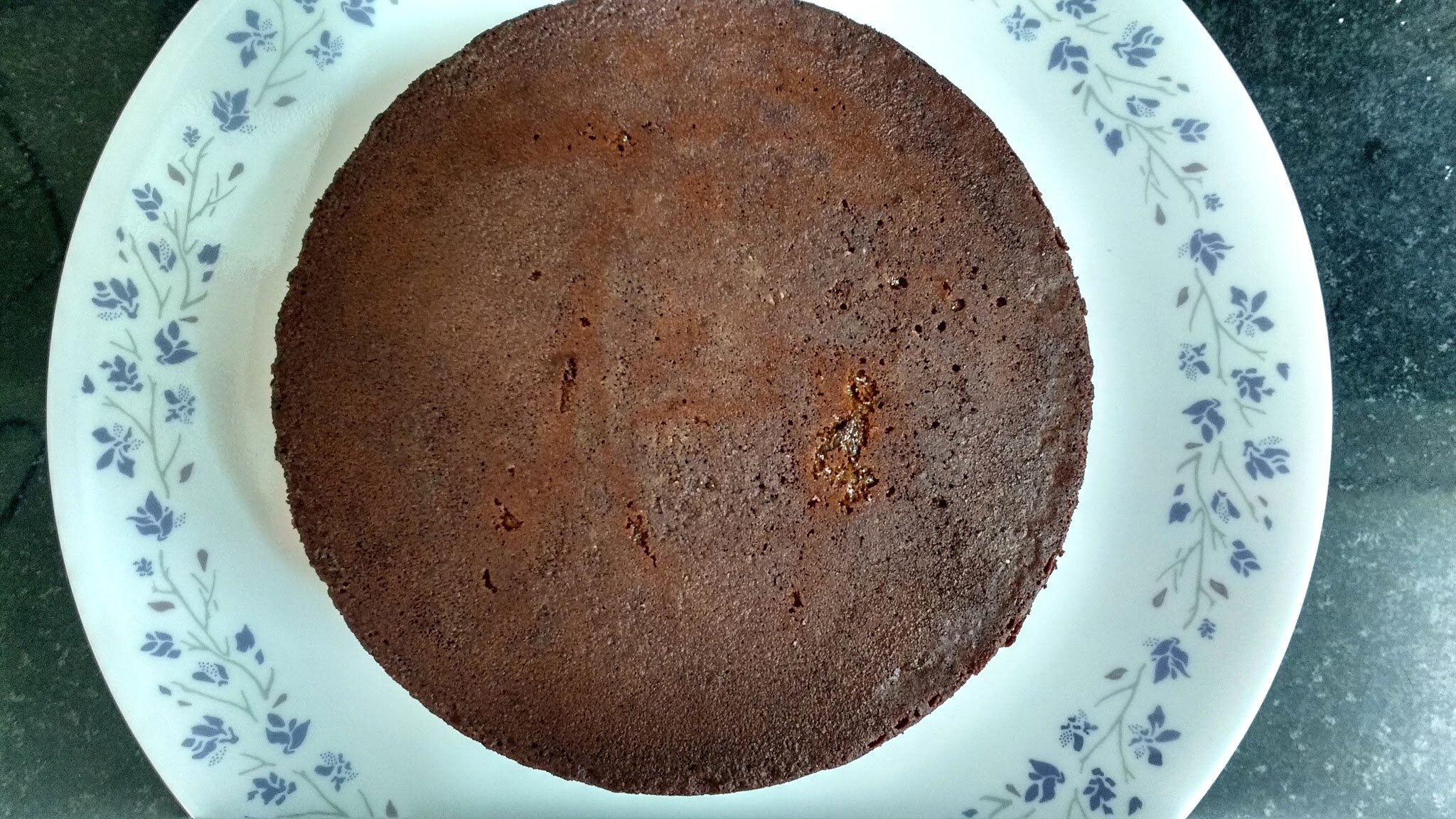 Base of the cake
Place the cake over a wire rack for cooling down.
Slice and enjoy soft, fluffy and delicious chocolate cake. You can pour your favourite chocolate syrup or dust some powdered sugar over it for that lovely snowy effect!!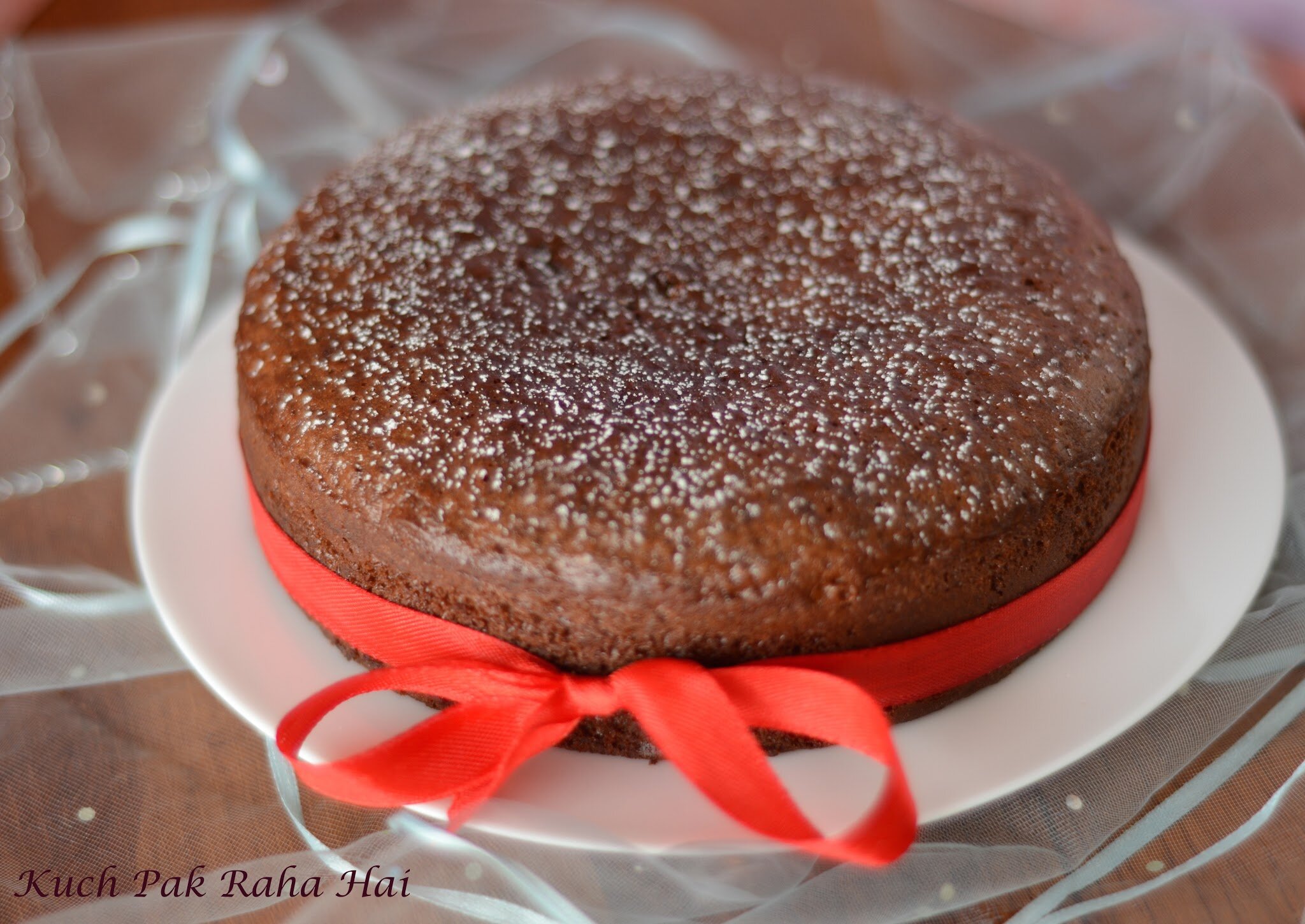 How to bake Eggless Chocolate Cake in Oven
You can bake this chocolate cake recipe in oven as well. The batter will be prepared in same way. The following steps are to be followed for baking in oven. You can even watch the video to understand the method in detail.
Before you start mixing the dry & wet ingredients, set the oven for preheating at 170 degree Celsius.
Prepare & pour the batter same as above steps.
Bake the cake at 170 degree Celsius for 30 minutes. Check the center with a toothpick or knife. If it comes out clean the cake is ready else bake it for another 2-3 minutes or more till you don't get any wet batter on toothpick.
I baked this exact recipe in oven and below is the pic. You can choose any method as per your convenience😊.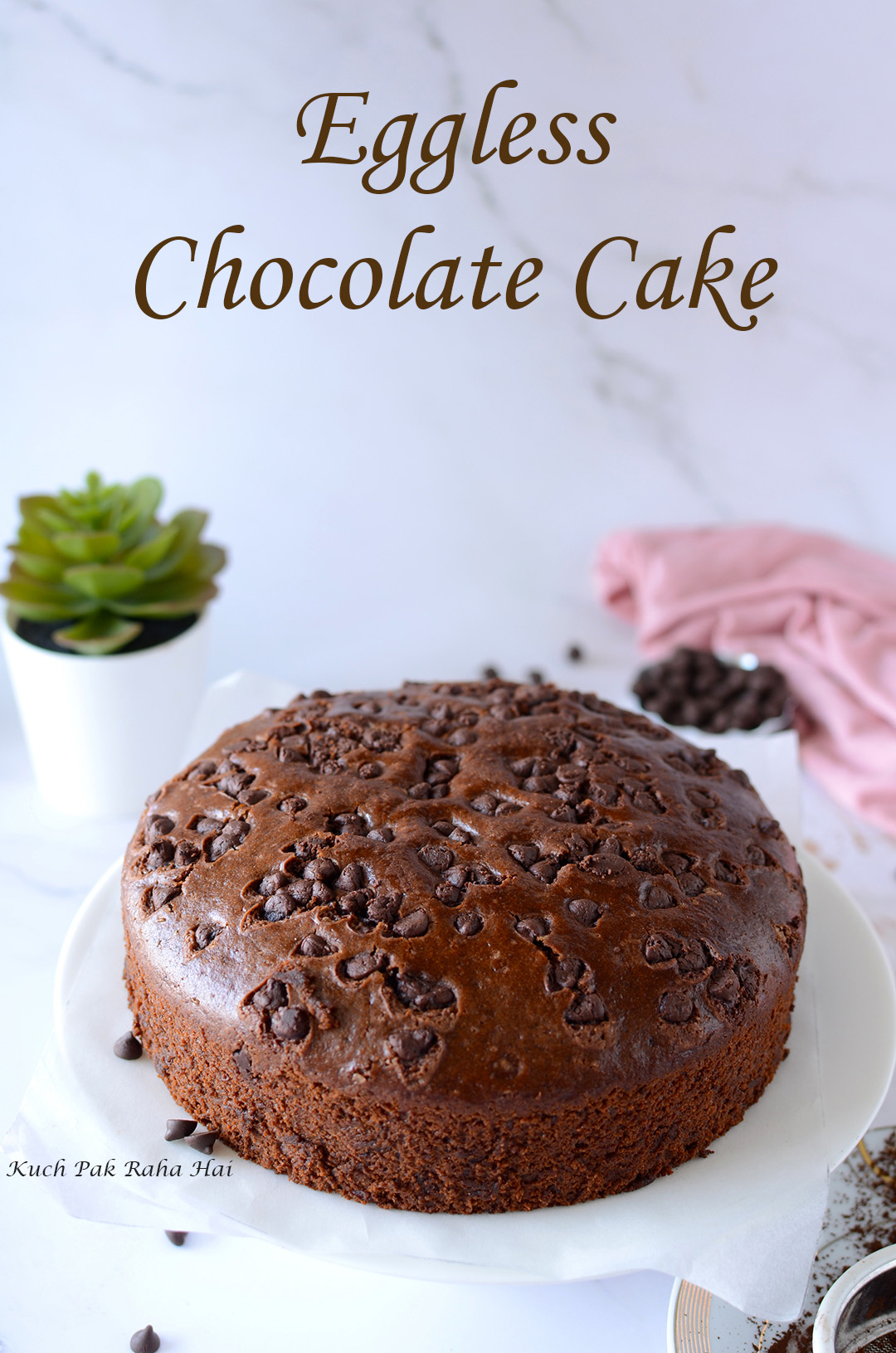 Hope you like this delicious rich Eggless Chocolate Cake recipe. Happy Baking!!💁🎂
If you try this recipe & share pics on social media, then don't forget to tag us on Facebook or Instagram or use the hashtag #kuchpakrahahai.
Let's stay connected