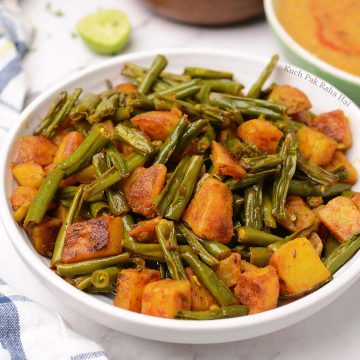 Delicious easy to make stir fry recipe with potato and green beans. It is vegan, gluten free and makes for a perfect side dish with casseroles and everyday meals.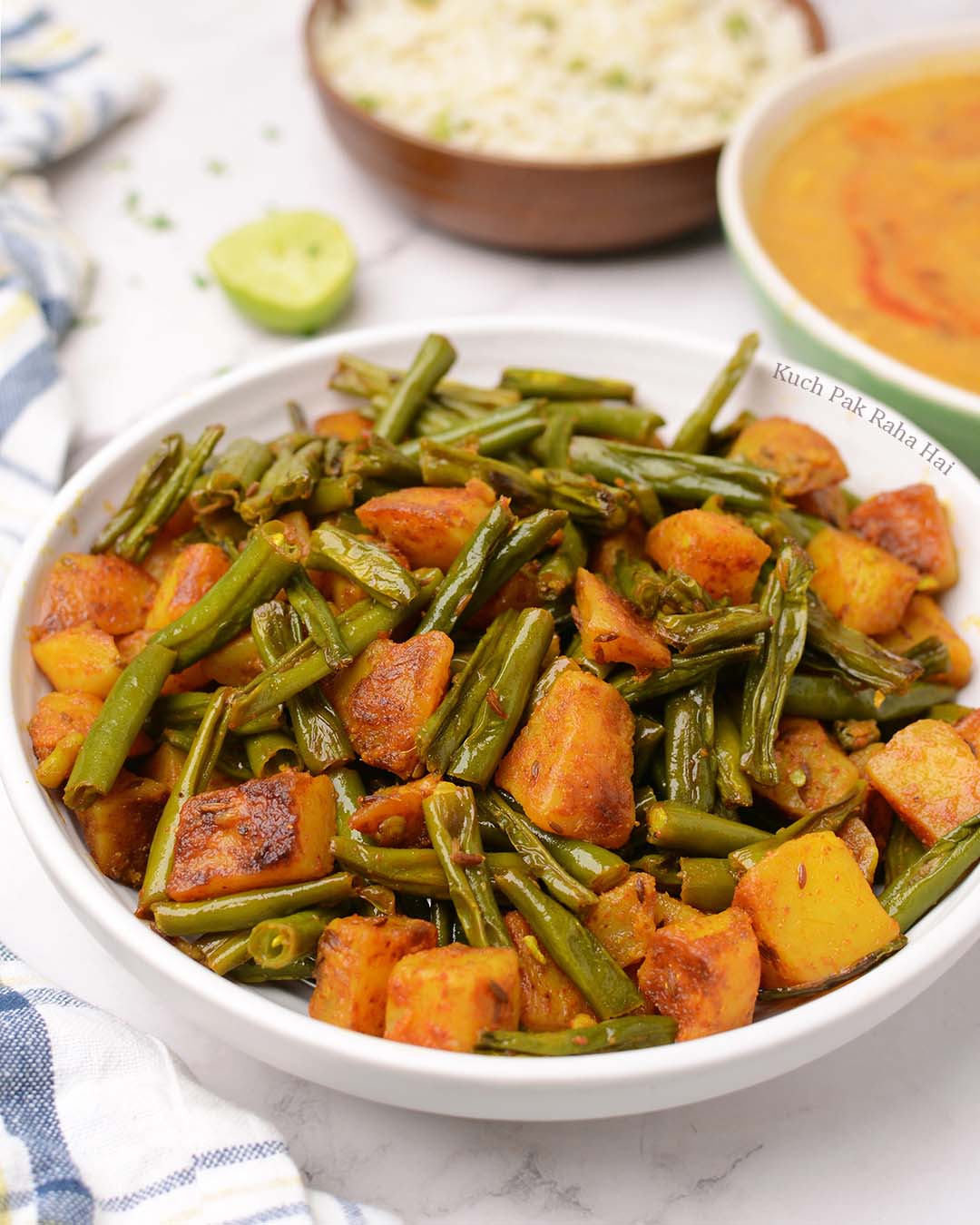 This potato green beans recipe is
Vegan / Vegetarian
Gluten Free
Easy & healthy side dish
Green Beans are sometimes referred to as french beans also. Potatoes are known as 'Aloo' in hindi and hence in Indian household this dish is commonly known as aloo beans subzi.
Thanksgiving is just around the corner and if you are looking for vegan or vegetarian side dish to serve with casseroles like Shepherd's Pie, Broccoli Peas Casserole then this beans recipe is definitely a keeper. If you have an air fryer, you can also check out air fried green beans parmesan recipe which is so simple & quick to make.
In Indian homes, dal(lentils), roti, rice are staple foods in lunch or dinner. Amongst other stir fried dishes (subzi), this potato beans stir fry was made most frequently at my home. As a kid I remember picking out only the potato pieces, leaving out the french beans on my plate and finishing them off after much persistence (or I must say warnings) from my mom.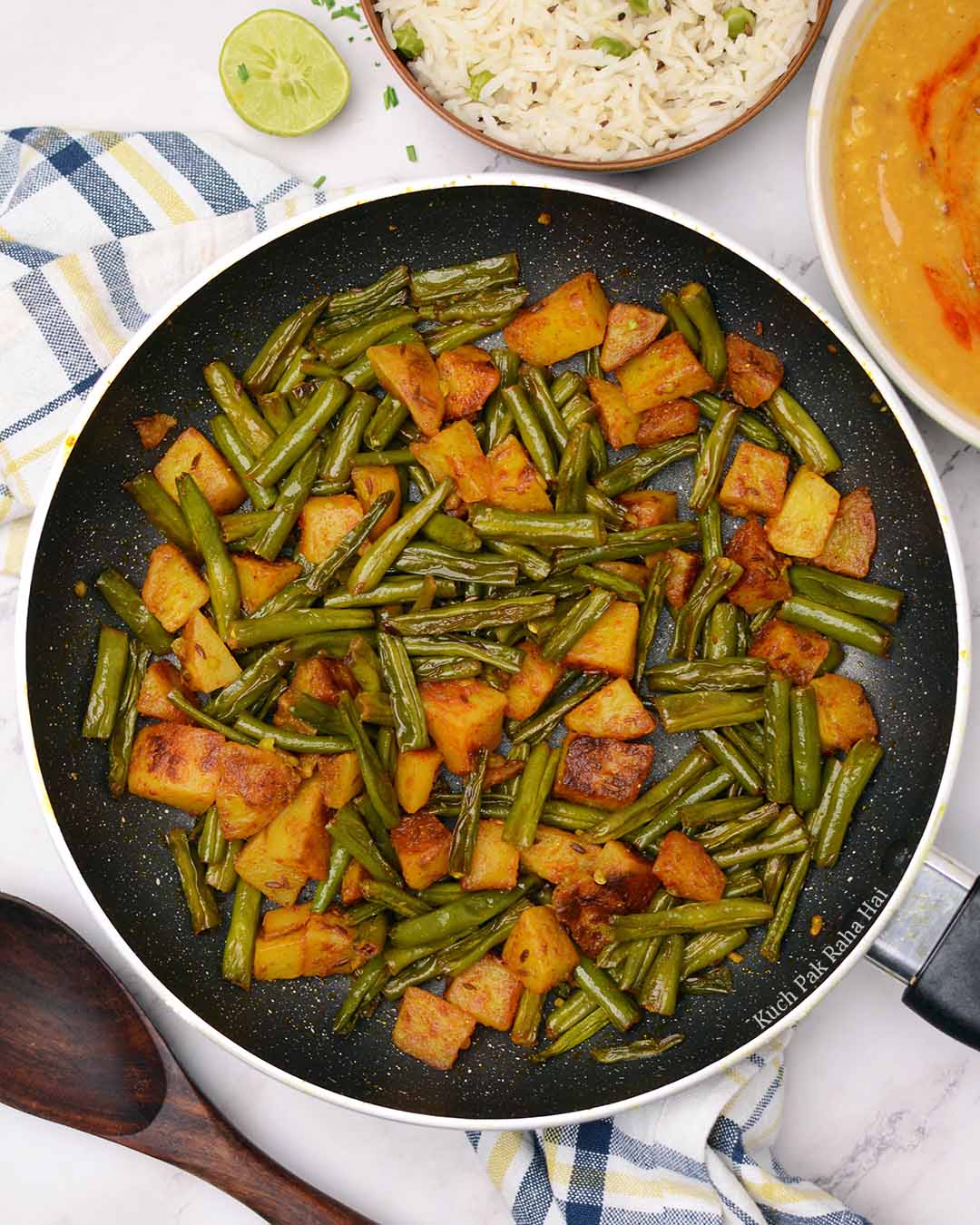 With just handful of ingredients and few spices, this potato and green beans recipe turns out absolutely flavoursome. I have used basic Indian spices like cumin, turmeric, red chilli powder and coriander powder to season this dish. However feel free to add more seasonings of your choice like garlic powder, taco or cajun seasoning in this recipe.
How to make potato green beans?
To make this potato french beans recipe, we will first heat oil, add cumin seeds to it and wait for them to crackle. Then we will add cubed potatoes, salt and turmeric to it. As potatoes take longer time to cook we will initially cook only potatoes, then later add chopped french beans or green beans and cook them together. In the end we will add rest of the spices.
More vegan recipes you might like:
Ingredients:
Cooking Oil- 1.5 tbsp
Green Beans / French Beans- 250 grams
Medium Potatoes-2
Ginger Paste-1 tsp
Green Chillies-1
Lemon Juice- 1 tsp
Salt- 1 & 1/2 tsp (to taste)
Cumin Seeds (

Jeera

)- 1/2 tsp
Turmeric (Haldi) – 1/2 tsp
Coriander Powder (Dhaniya) -1/2 tsp
Red Chilli Powder-1 tsp
Substitutions:
1. Instead of (coriander powder + red Chilli powder), you can use other seasoning of your choice like garlic powder, Cajun or Taco seasoning.
2. If you wish you can also add some slices onions or minced garlic too in this recipe.
3. You can use any cooking oil like mustard, sunflower or sesame oil to make this stir fry recipe.
4. Instead of lemon juice you can use amchoor powder (khatai) in this recipe.
Directions:
Step 1:
Wash the green beans well. Chop their end and cut them into smaller pieces. Peel and cut the potatoes into small cubes. Keep these aside.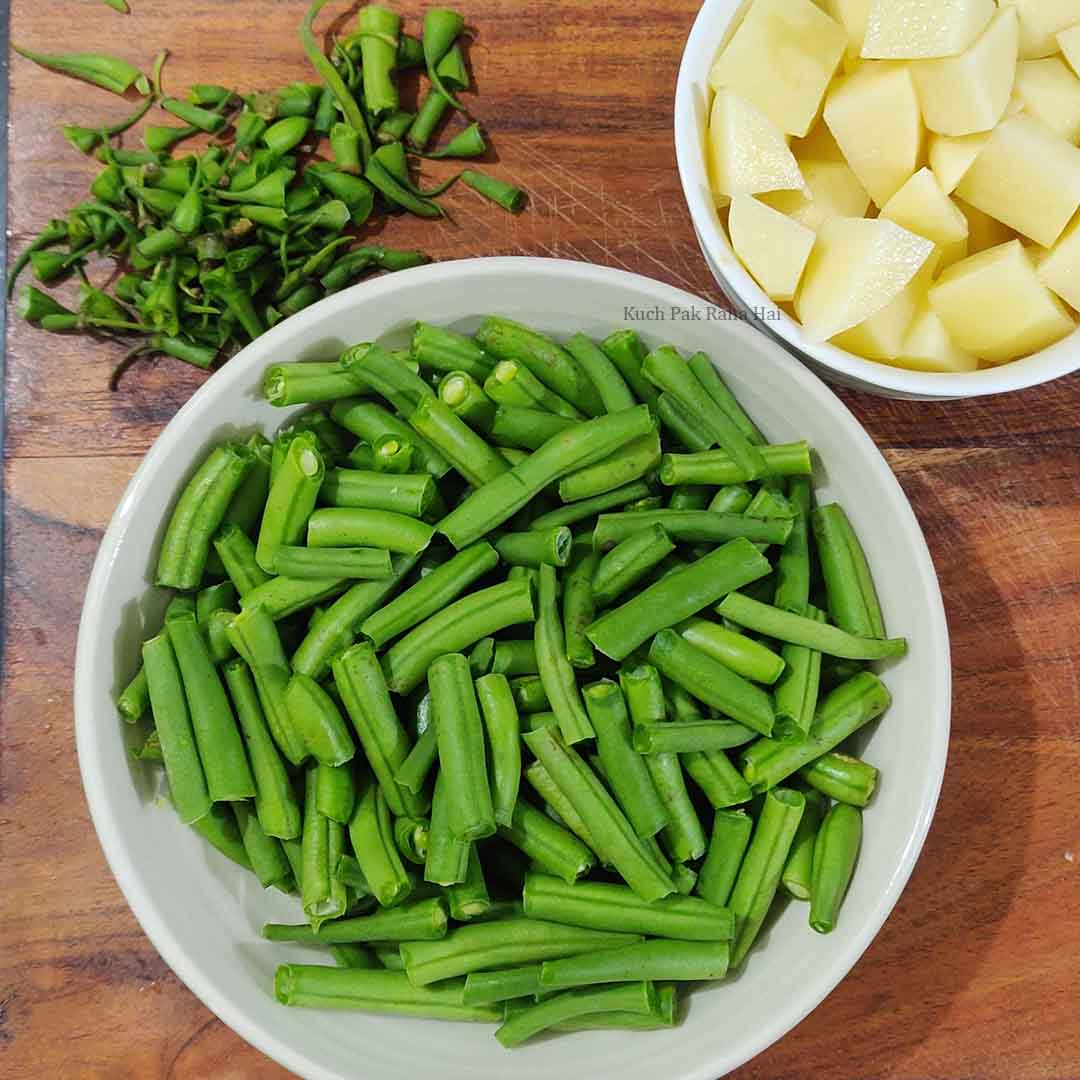 Step 2:
Heat oil in a pan. Add cumin seeds (jeera), finely chopped green chillies and ginger paste to it. Sauté for 10-15 seconds till seeds begin to crackle.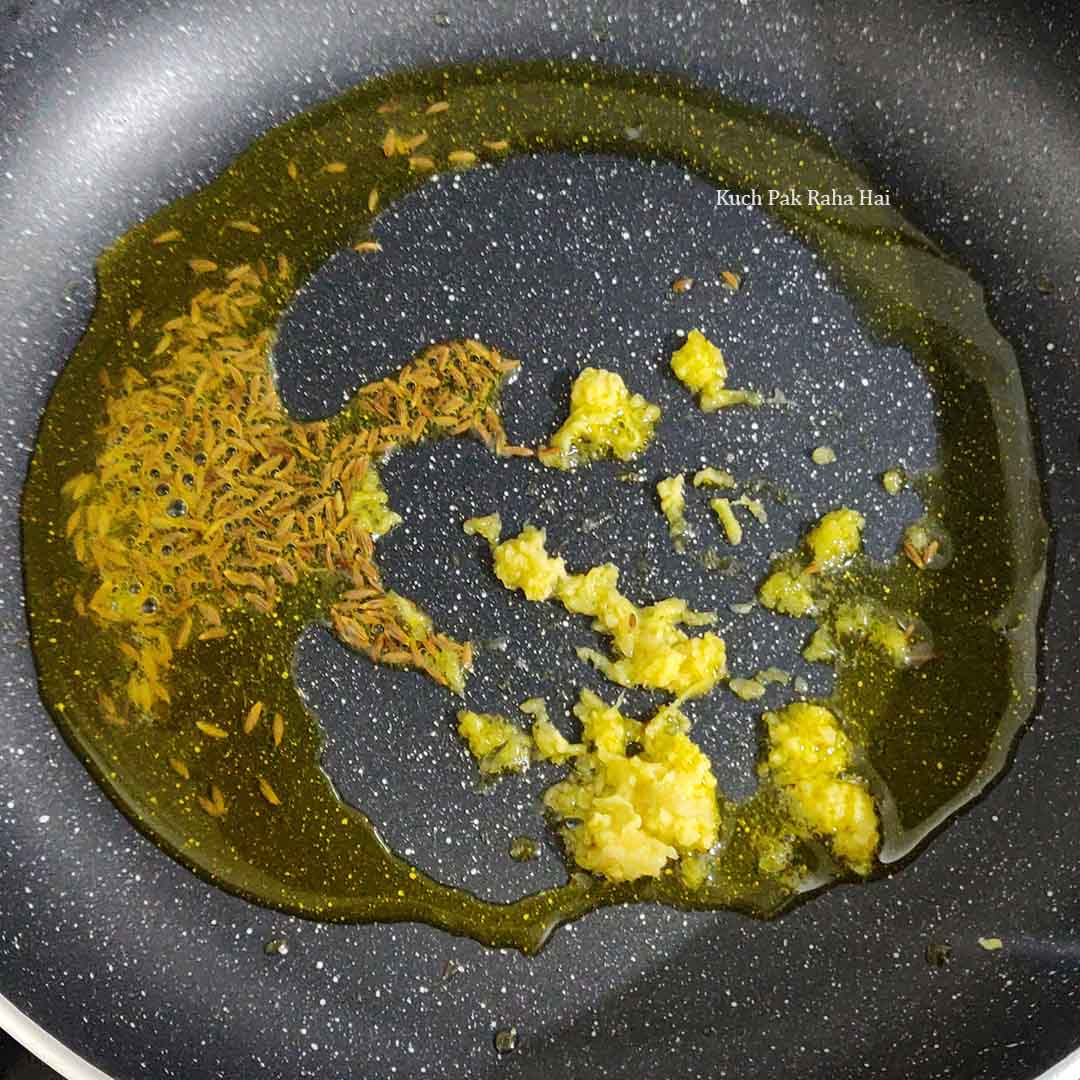 Step 3:
Add cubed potatoes, salt and turmeric in the pan. Gently mix, saute for 1 minute in and then cover the pan for 4 minutes.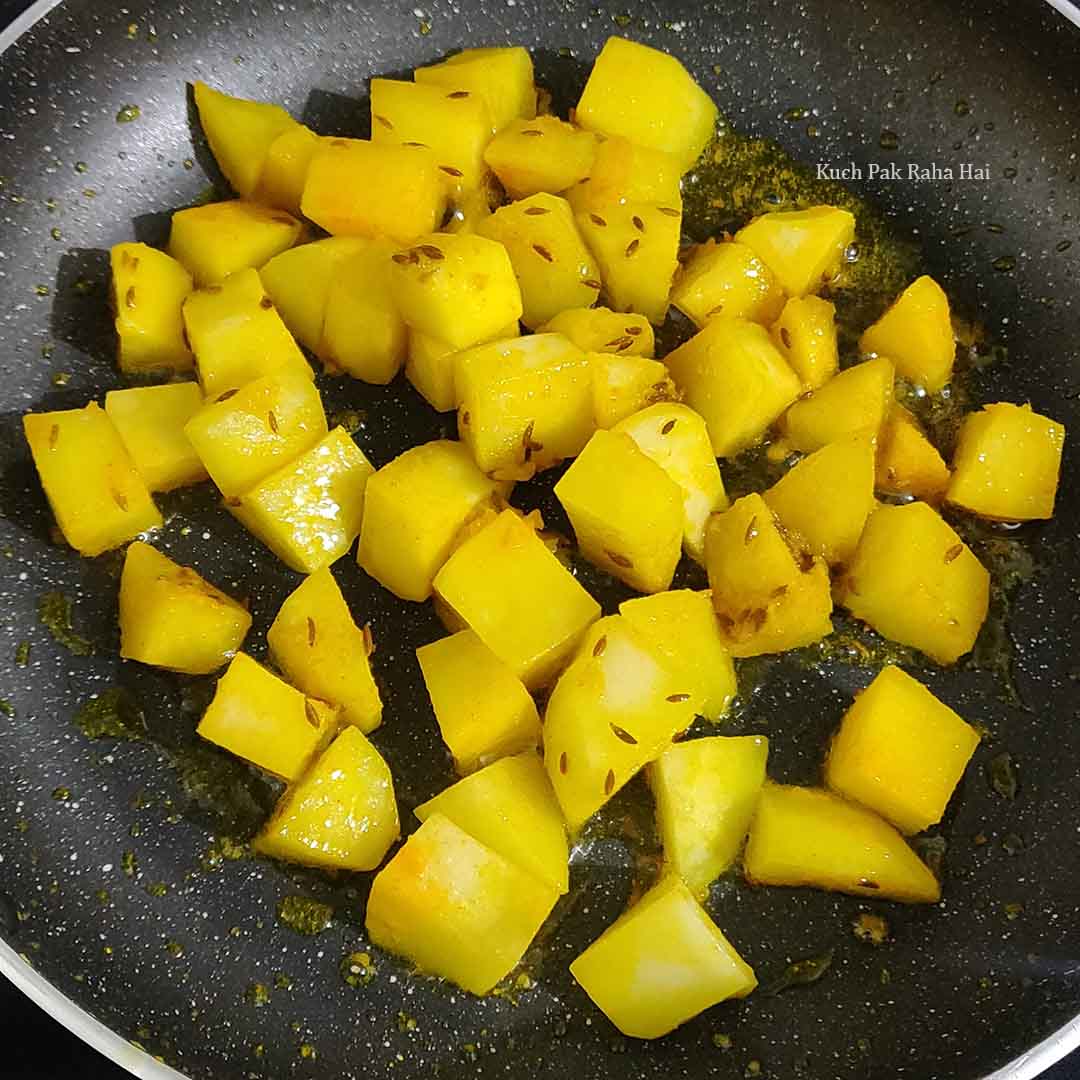 Step 4:
Add chopped green beans and again cover for 7 to 8 minutes. Check a piece of potato and beans to check if they have cooked completely. Cooking time is slightly flexible depending on how crunchy or soft you want your green beans to be.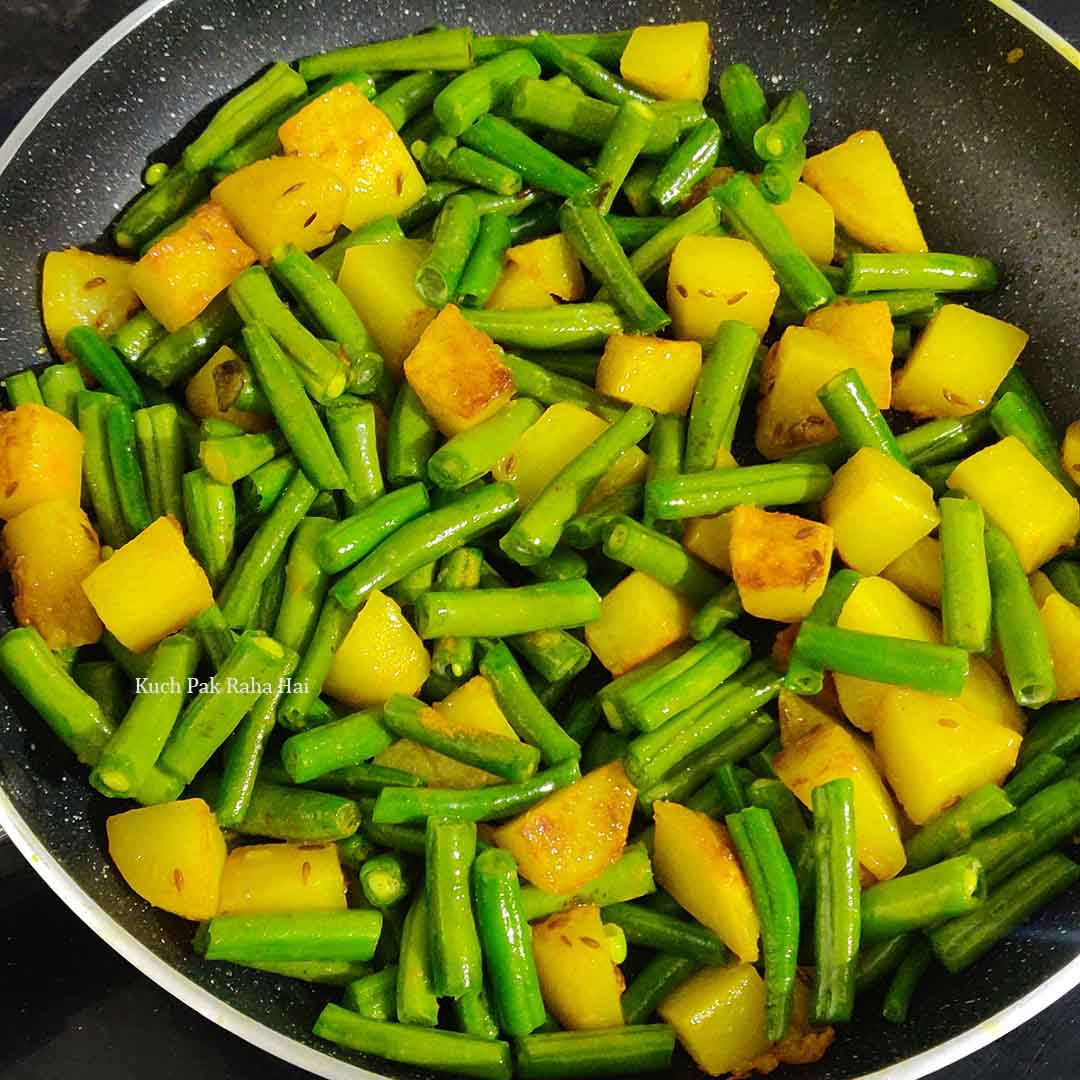 Step 5:
In the end, sprinkle coriander powder, red chilli powder (or any seasoning of your choice). Toss gently and then cook them in open pan on low flame for 2-3 minutes. This way they get crunchy texture from outside.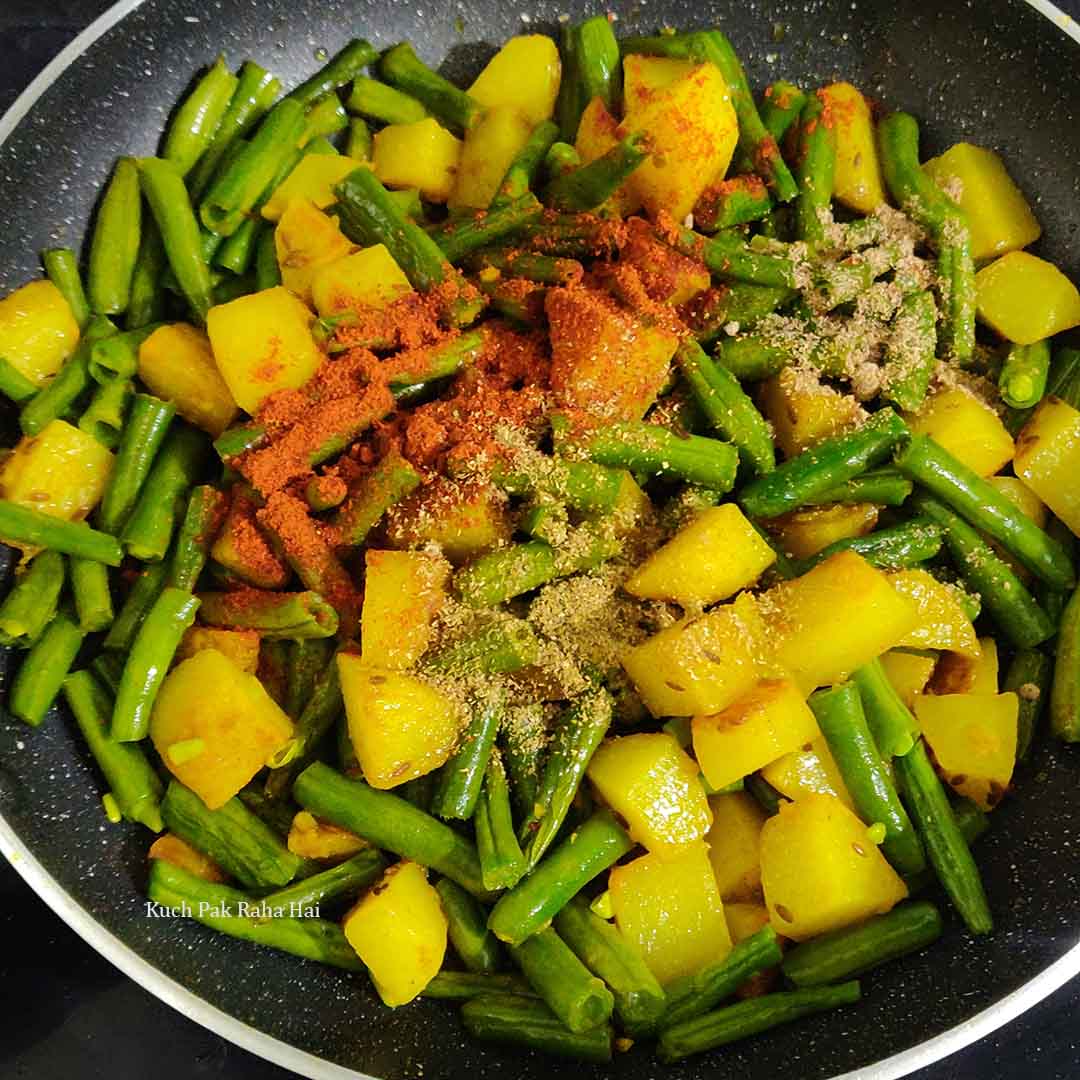 Switch off the flame and squeeze some lemon juice over it. Serve this yummy potatoes and green beans stir fry hot with dal,chapati or any casserole dish.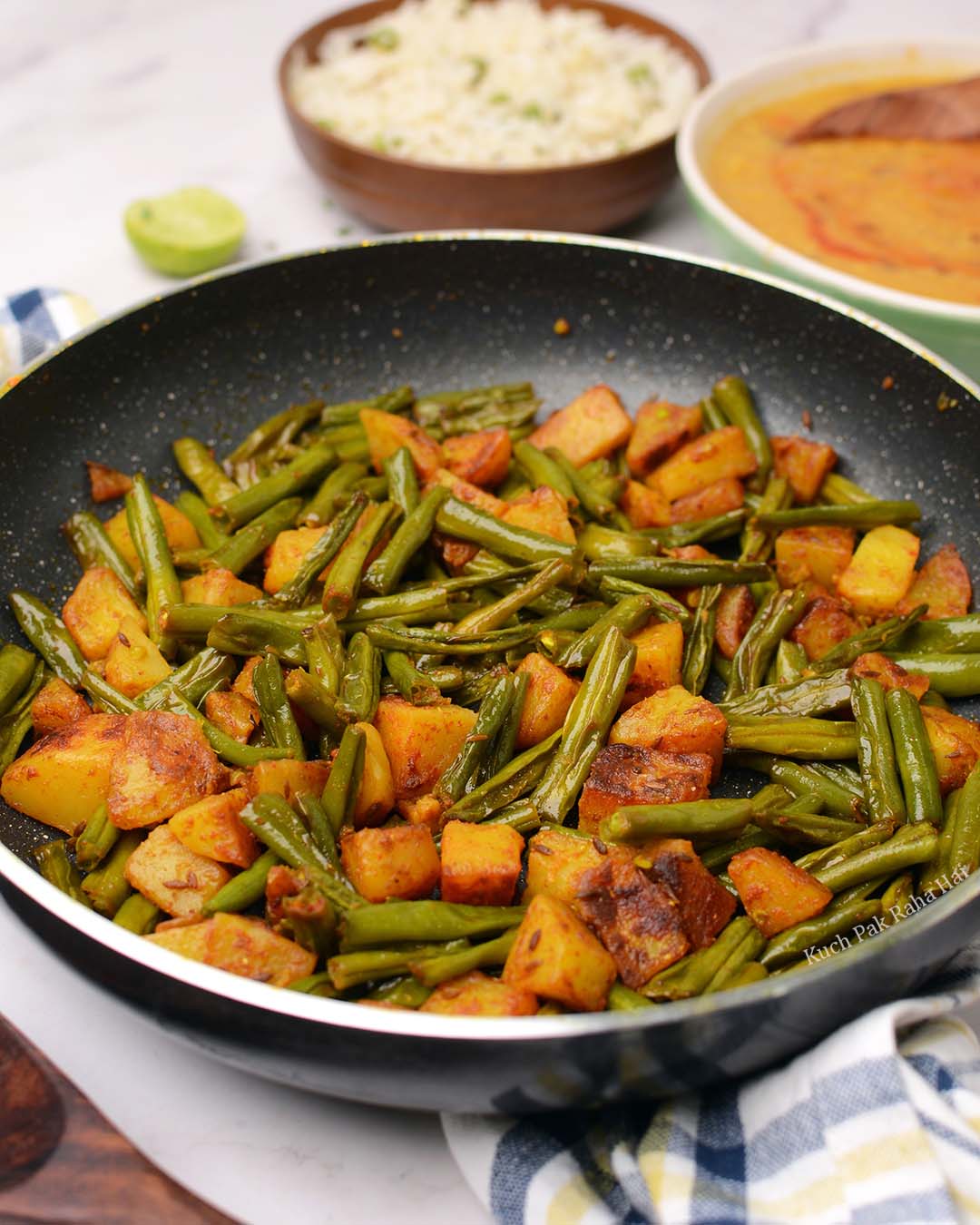 Additional Tip : Don't cut the potatoes into big pieces as they take longer to cook. Either slice them or cube them into medium to small size.
Pin for later: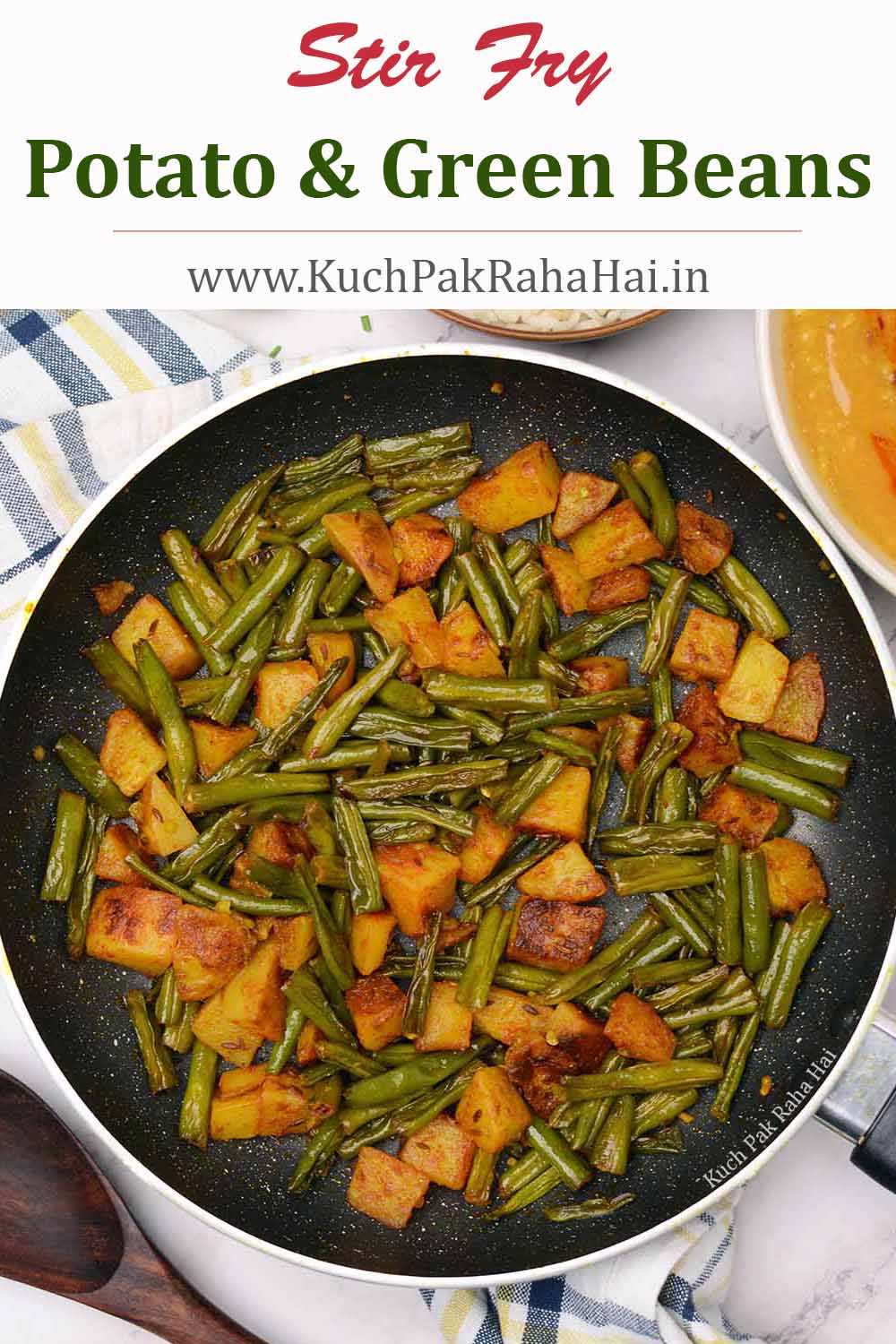 If you try this aloo beans recipe & share pics on social media, then don't forget to tag us on Facebook or Instagram or use the hashtag #kuchpakrahahai.