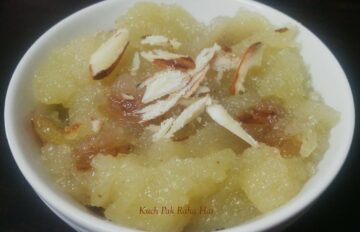 "Sooji Ka Halwa" is one of the popular desserts in Indian kitchen. It is also known as "Suji ka Sheera" or "Rava halwa". This dessert is a heavenly combination of Sooji (or semolina), sugar, ghee (or clarified butter) and dry fruits.
If made with correct proportions, this dessert can hit the sweet spot every single time. This halwa is also made along with Pooris and Kaale Chane on the occasion of Ashtami as Prasad. I made this dessert yesterday night when I was craving so much for eating something sweet.
People tend to get midnight hunger pangs but yesterday I got midnight "Sweets" pang. First I tried to suppress it as I was feeling lazy in getting up and preparing something so late. I closed my eyes and tried to sleep but then the line "Kuch Meetha Ho Jaye" kept echoing in mind. So I instantly decided to prepare something to feed this "Sweets-Craving" Devil in my head (and stomach 😉 ) or else I would not be able to sleep for the entire night. So you can imagine how easy and quick this dessert must be. 
Ingredients: (Serves 4-5 persons)
Semolina (Sooji)- 1 cup

Desi ghee-3/4th cup

Sugar-1 and 1/4 cup

Water-4 cups

Chopped Cashews-1/8 cup

Chopped Almonds-1/8 cup

Washed Raisins-15 to 20 by count

Cardamom powder-1/2 tsp
Preparation Time: 15-20 minutes
Step1:
Add ghee to a pan on medium heat. When it becomes warm add sooji to it and roast on low flame till it becomes golden brown.

Step2:
Add water and sugar to the roasted sooji. Increase the flame. 
Stir well so that no lumps are formed.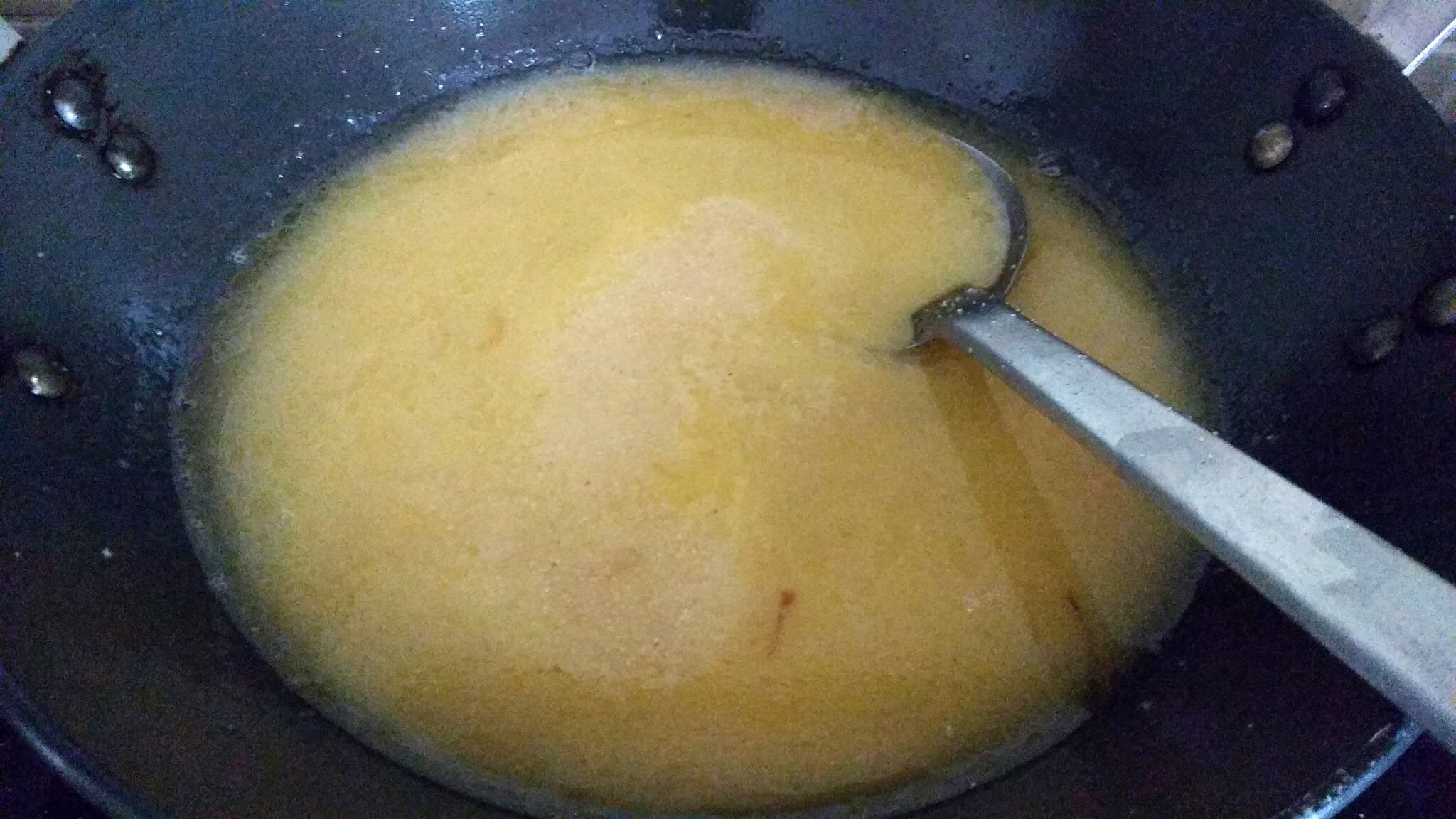 Add cashews, raisins and cardamom powder. Keep stirring for 2-3 minutes.