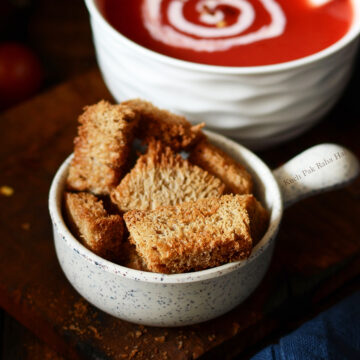 Make golden crunchy bread croutons in air fryer and that too in just few minutes. Croutons are bread cubes which are baked or sautéed till they are crispy and golden. They are great to serve with soups or salads.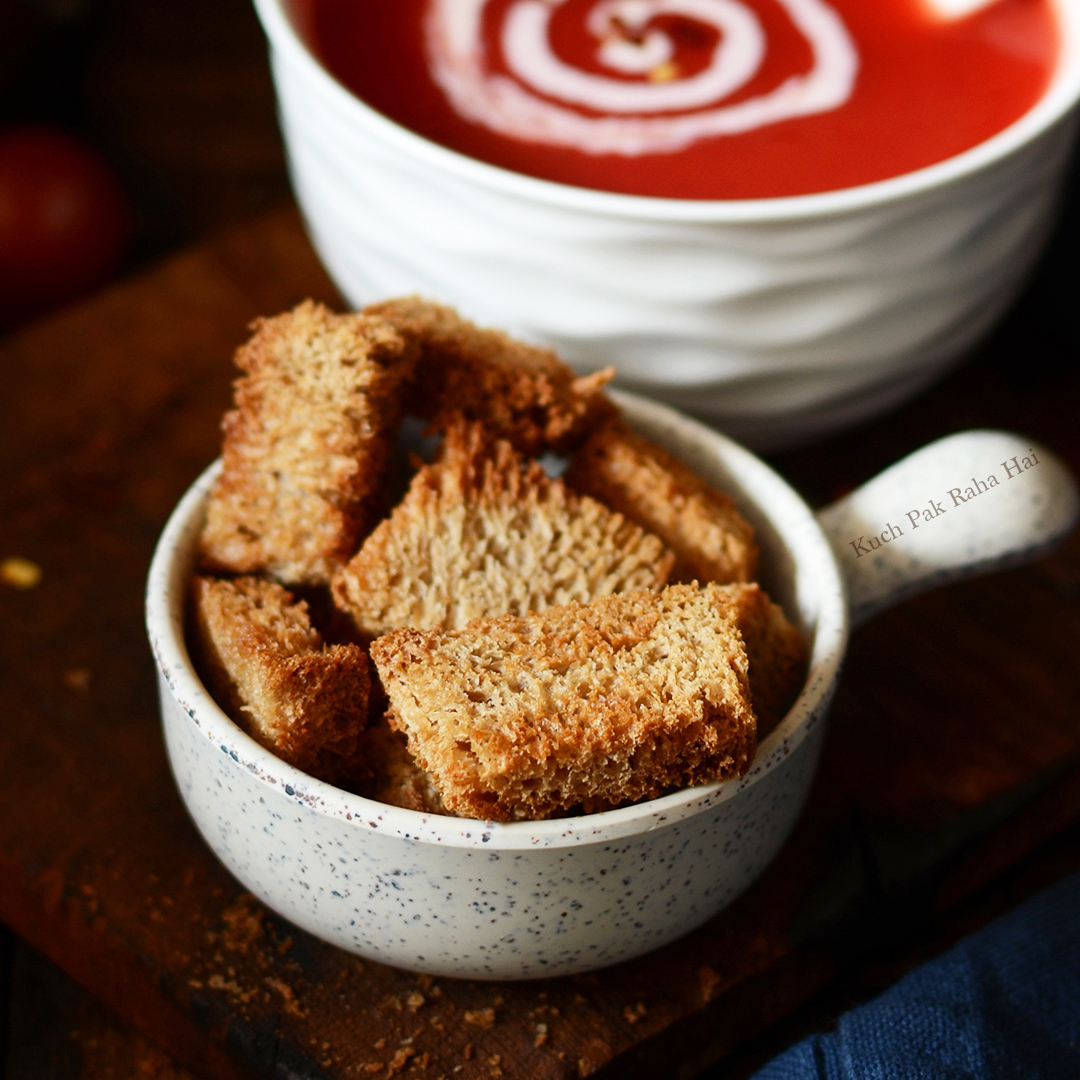 The air fryer is so convenient when it comes to making these bread croutons. I used to deep fry them earlier but this time I made them in the air fryer. It not only saved time, effort but also minimised the oil intake. It is a very simple procedure taking less than 10 minutes.
How to make croutons in air fryer?
Bread: For making these croutons you can use any type of bread- white, whole wheat, oats or multigrain. In fact you can even utilise stale bread for making these croutons.
Oil: Before cutting & air frying the bread slices, I brush them with some olive oil. You can also use garlic or rosemary infused olive oil, melted butter or melted butter mixed with herbs. This adds flavour to the croutons & given lovely golden brown colour while air frying.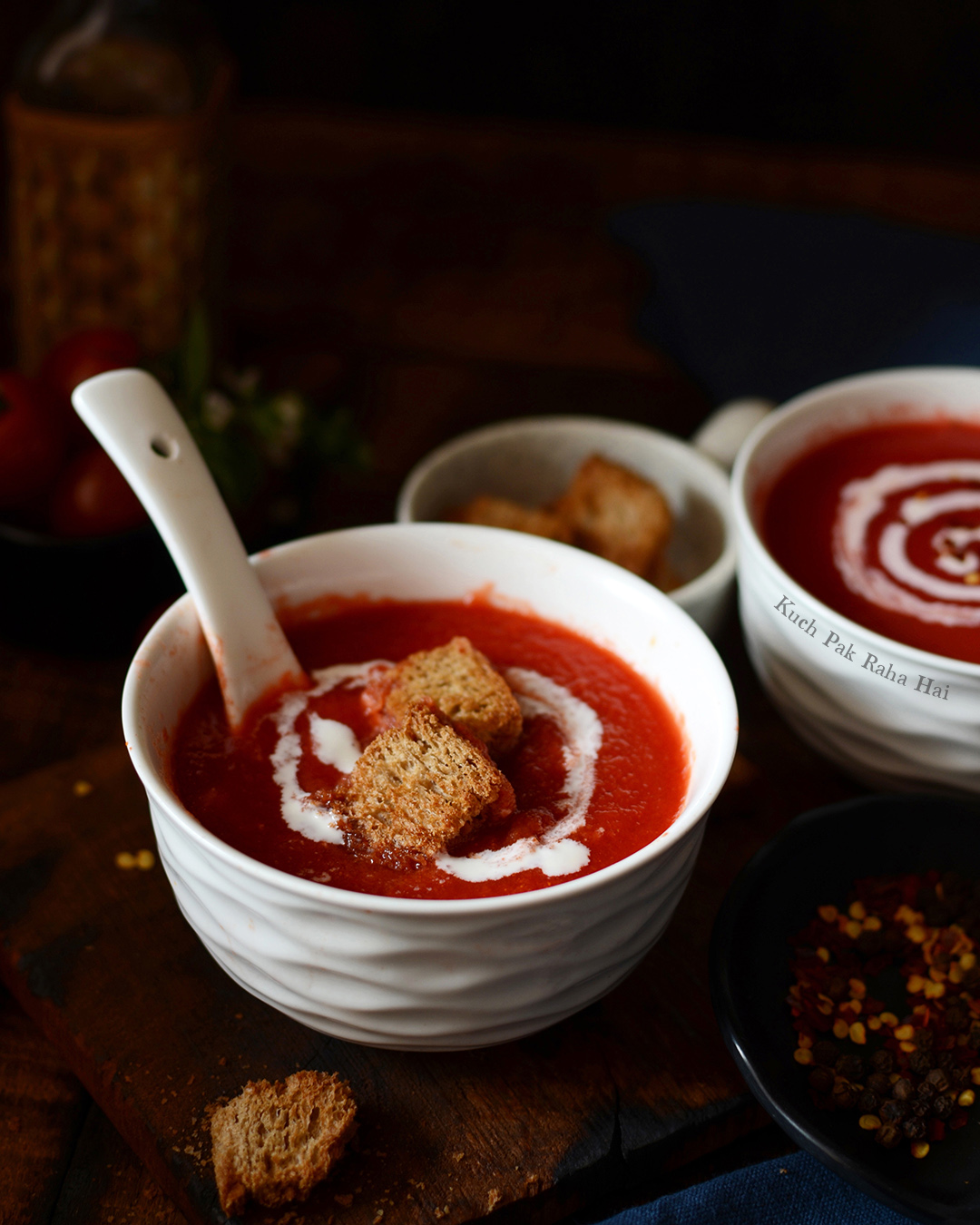 If you love cheese, then you can even toss these croutons in a mixture of olive oil and grated parmesan cheese (optional). For making vegan croutons in air fryer, use olive oil for brushing and choose a vegan bread.
These crunchy homemade bread croutons are great to add in soups like tomato soup, broccoli cheddar soup or on salads like chickpea salad.
More air fryer recipes:
Ingredients:
Bread Slices- 2
Olive Oil / Melted Butter-2 tsp
Directions:
Step 1:
Chop off the edges of the bread. In the meantime, set the air fryer for pre-heating on 180°C (356°F) for 3 minutes.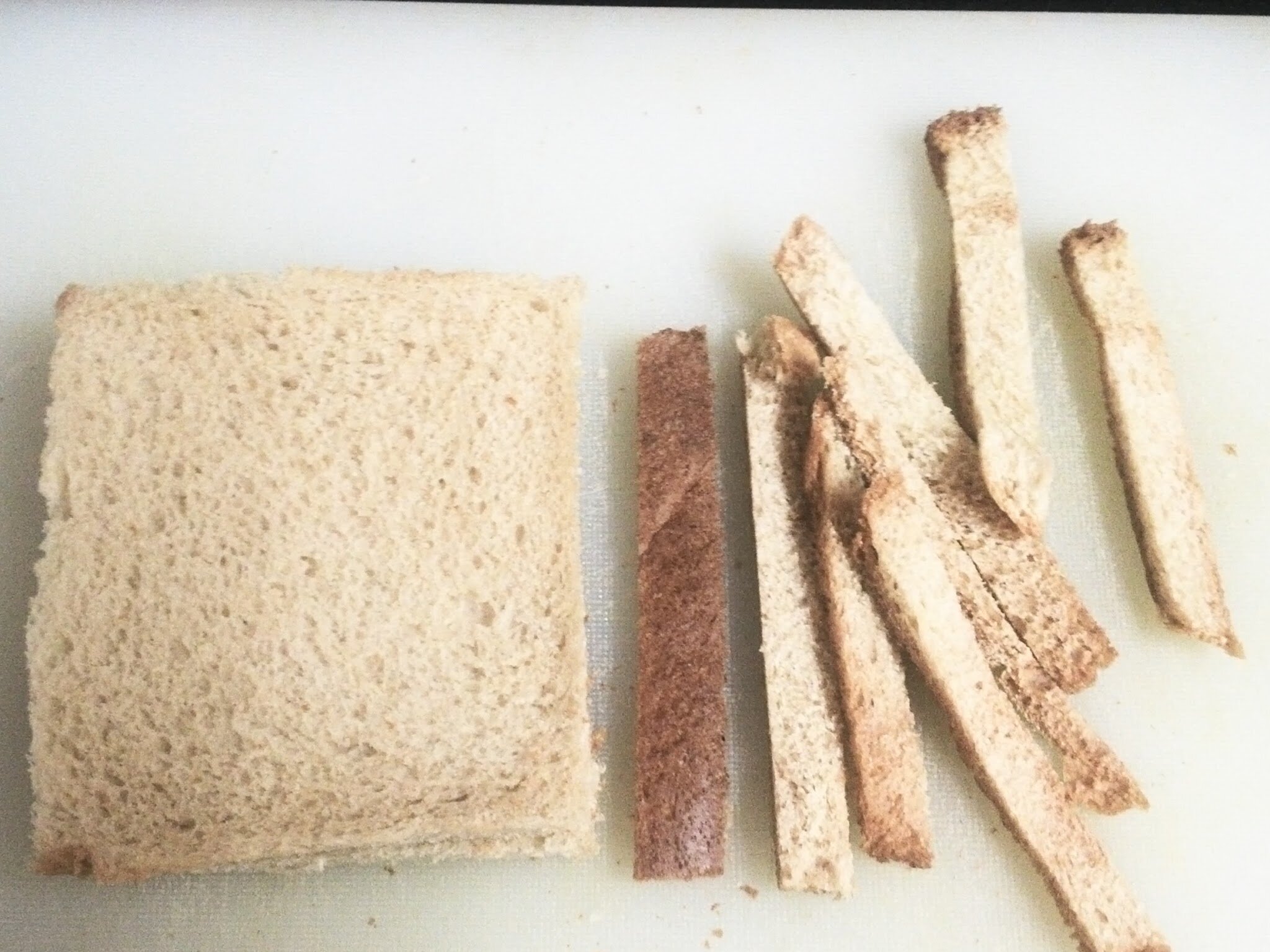 Step 2:
Brush the oil on both sides of each slice. You can use olive oil or melted butter for this.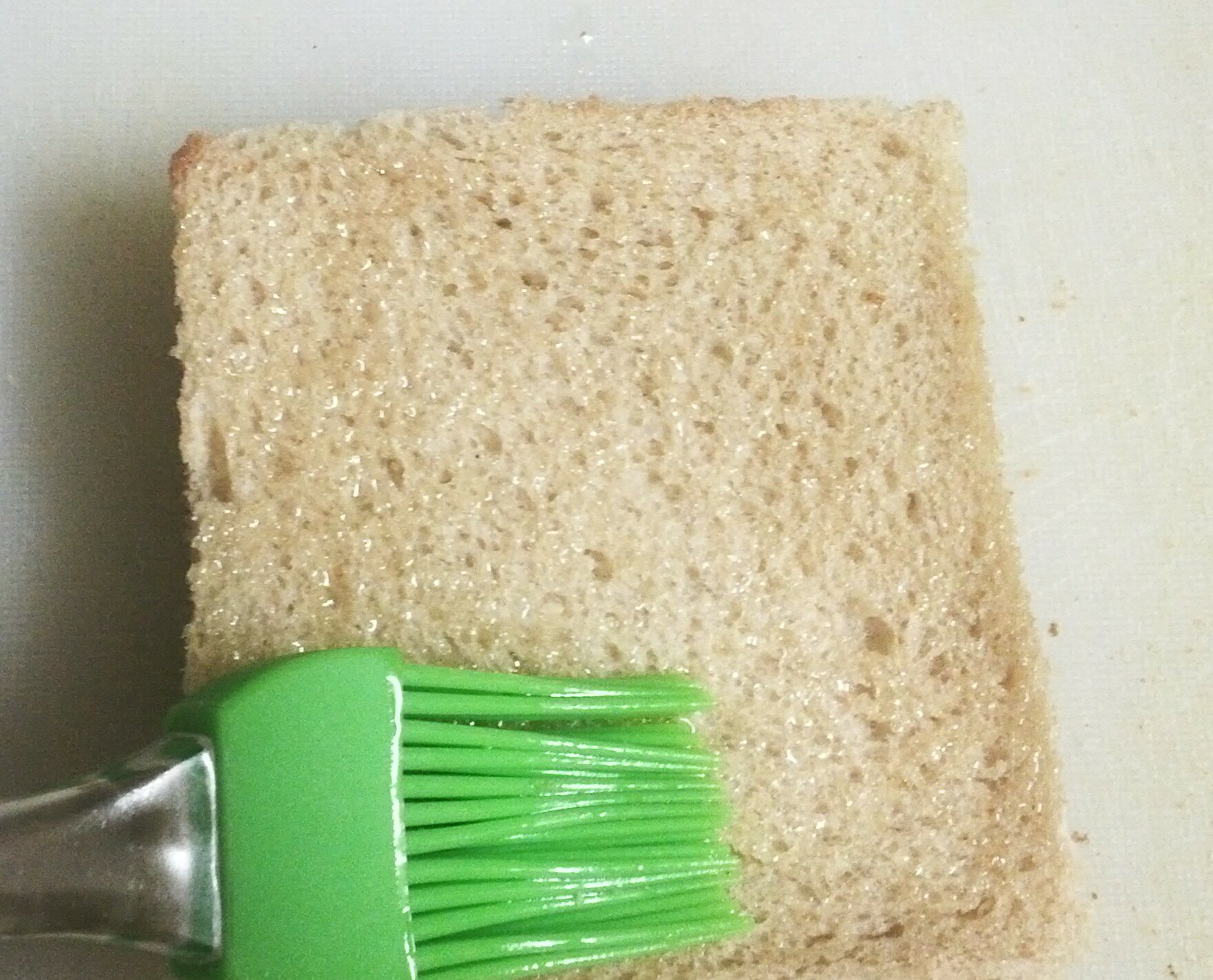 Step 3:
Cut the bread slices into cubes. You can cut them further if you want smaller croutons.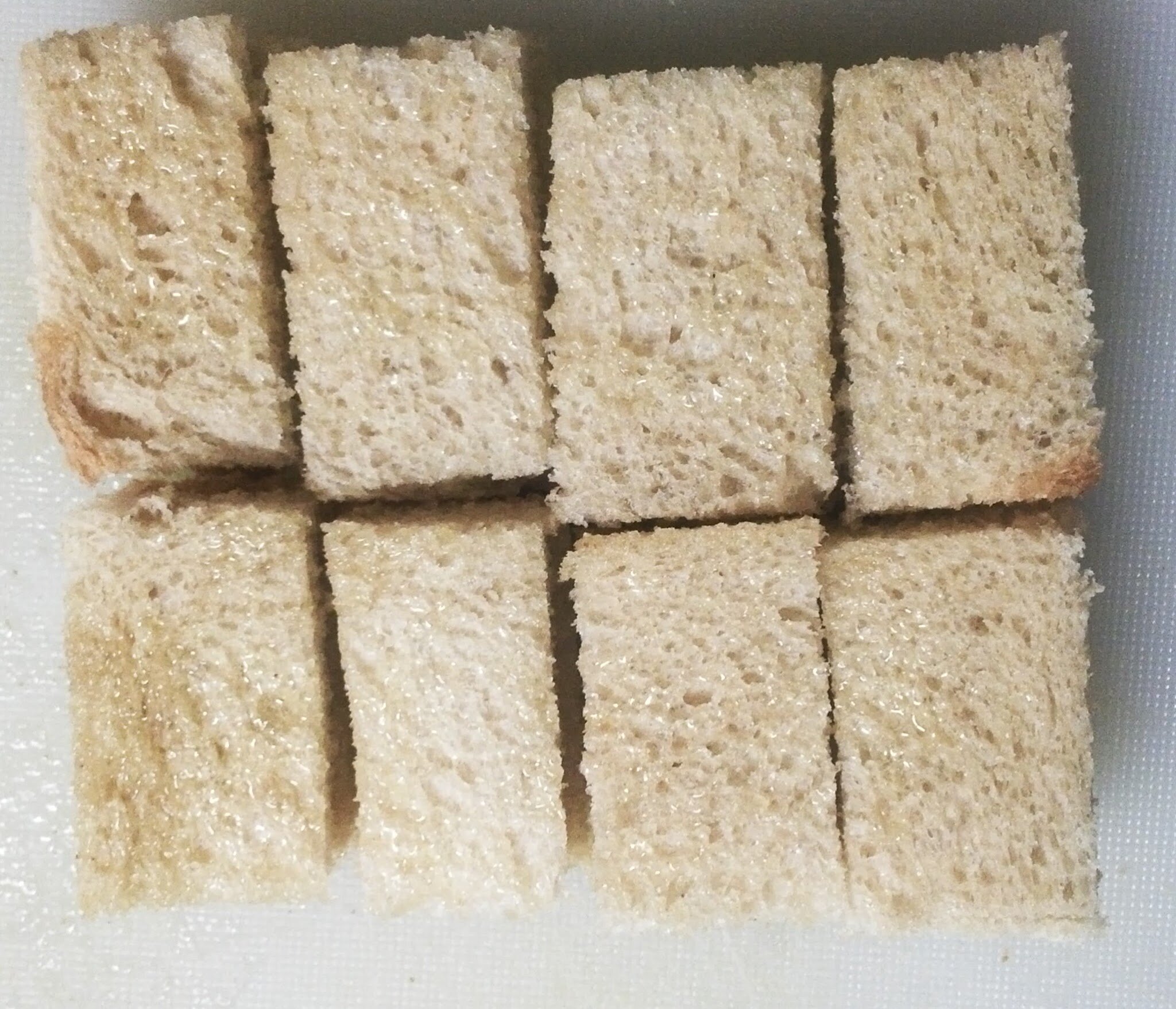 Step 4:
Once the air fryer is preheated, add the bread cubes to the air fryer basket and let them air fry for 5-6 minutes at 180°C (356°F).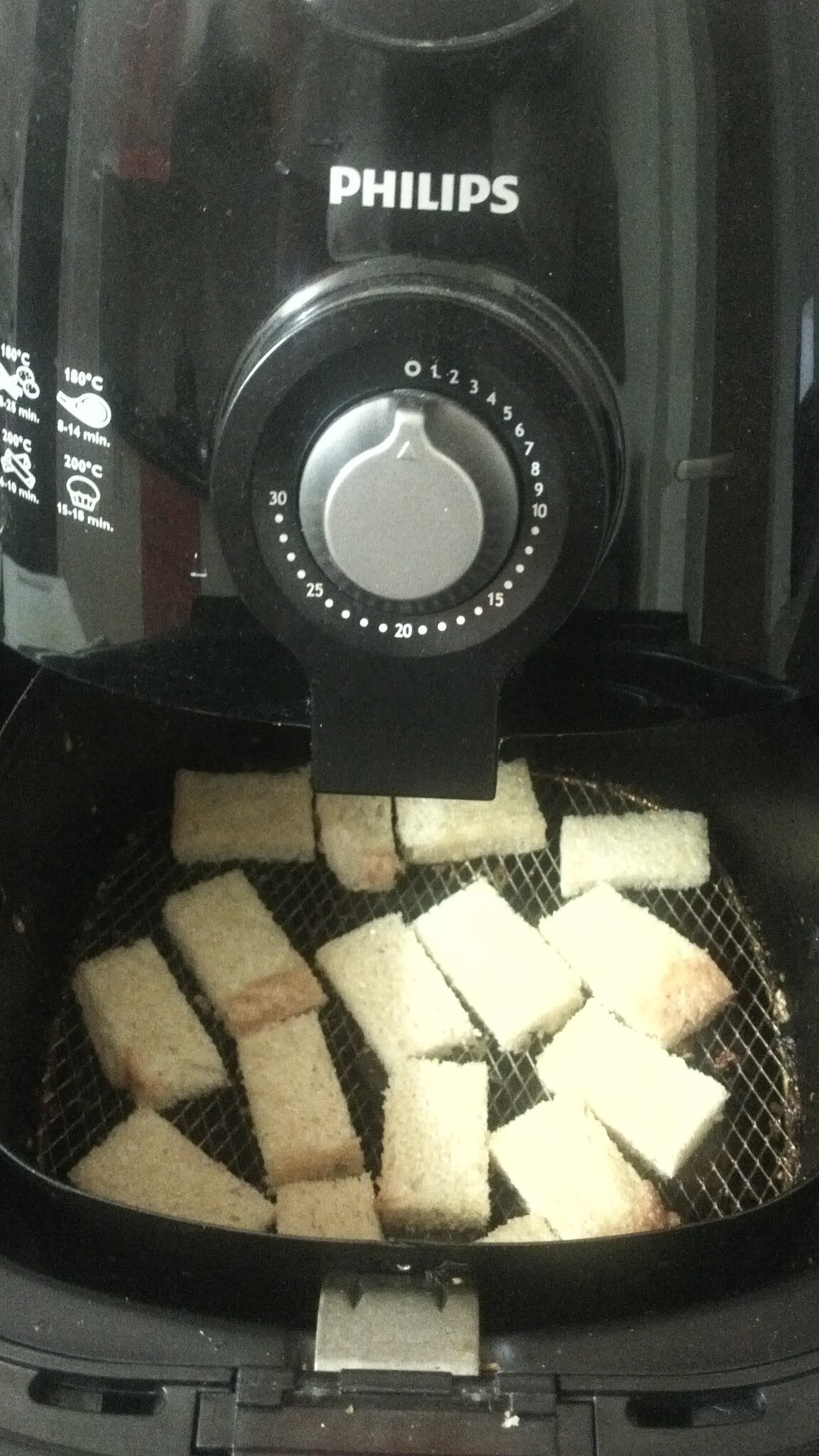 You can slightly adjust the cooking time depending on how crunchy croutons you want. I like them to be crisp brown so I cooked them for whole 6 minutes. Air fryer Bread Croutons are ready.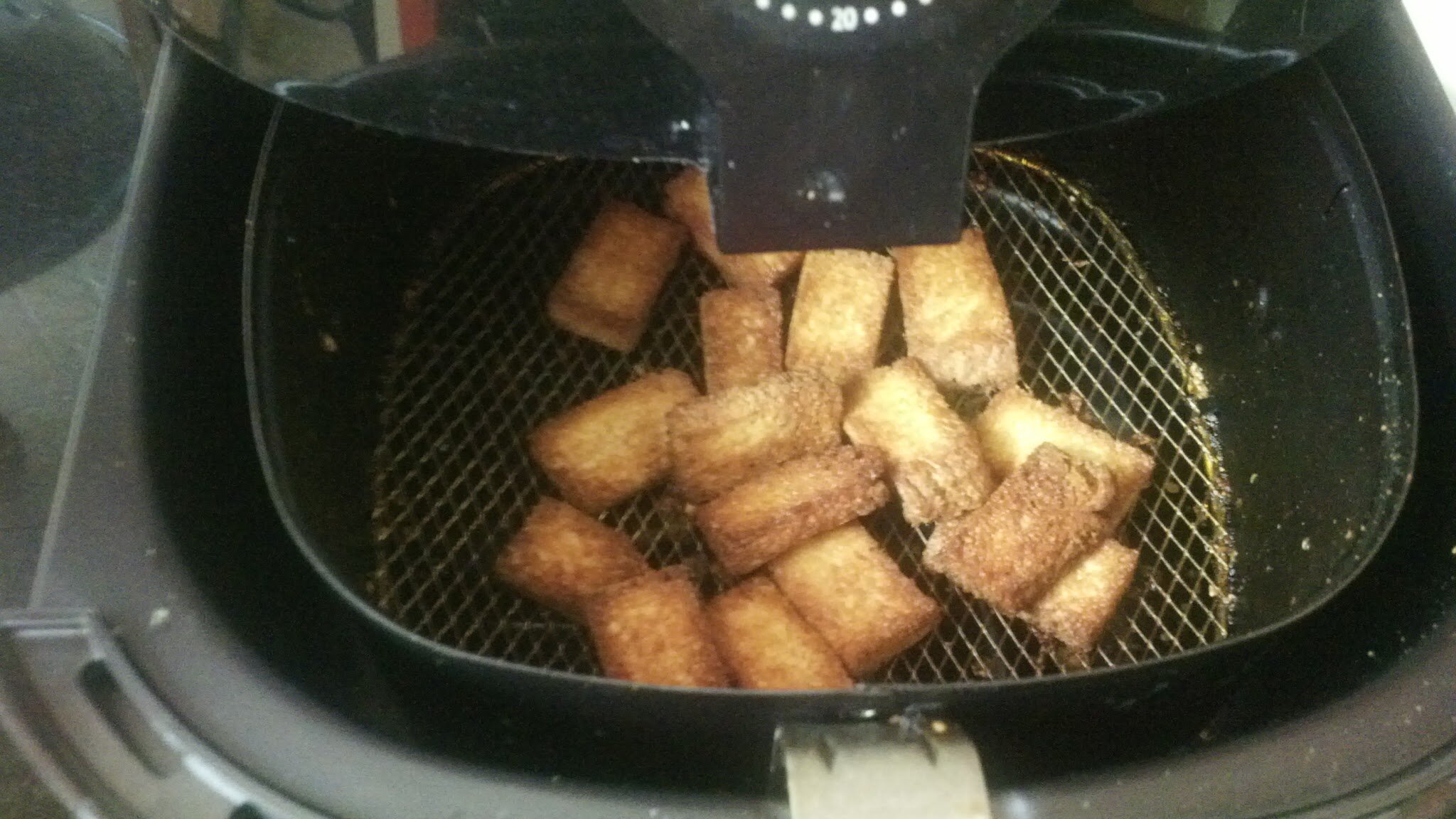 Enjoy them with soup or add handful on salad of your choice.
How to store air fried croutons?
Before storing croutons, let them cool completely. Store them in an airtight container. This way they stay good for 2-3 days.
More air fryer bread recipes:
Pin for later: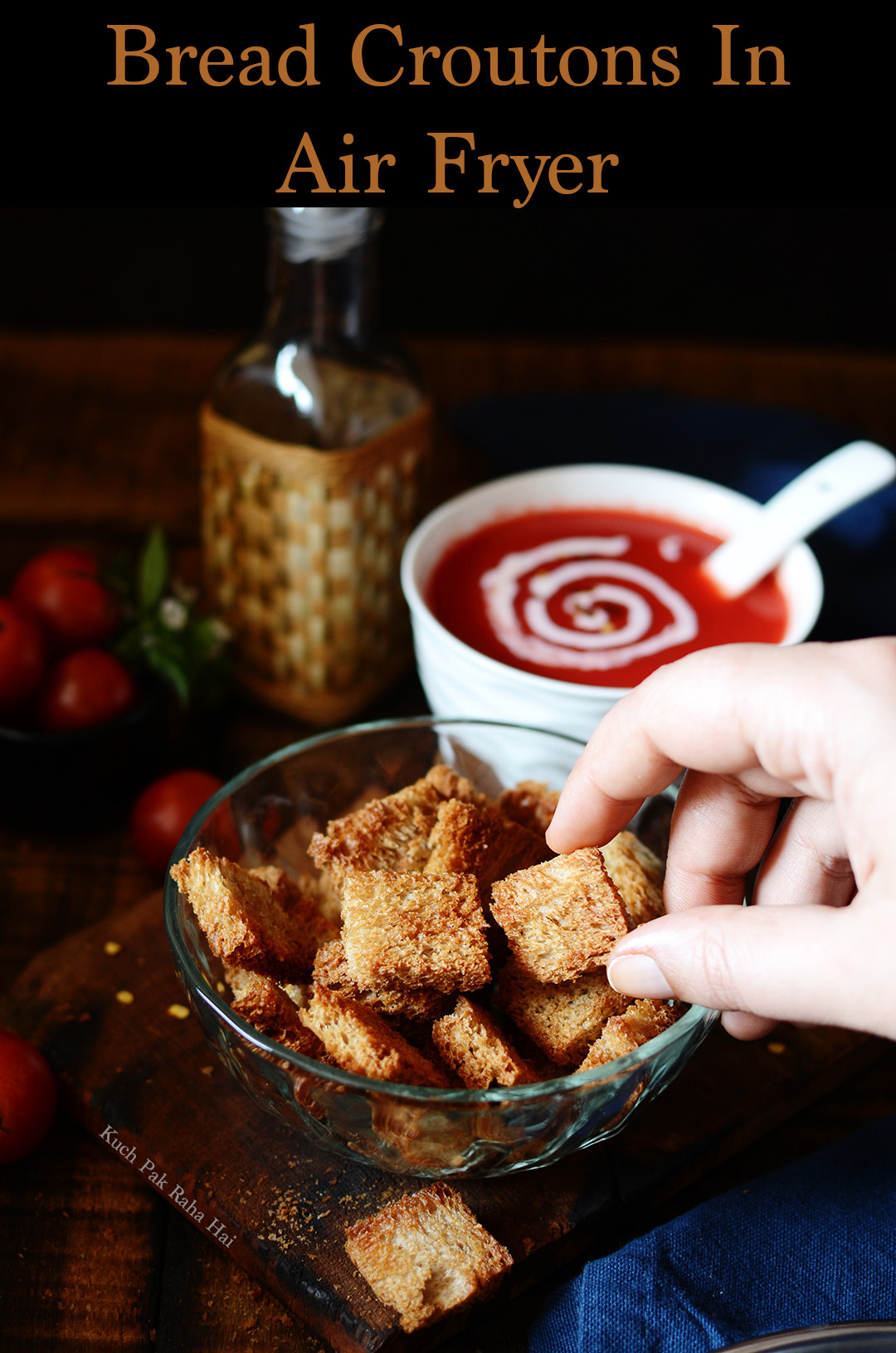 If you try this air fryer croutons recipe & share pics on social media, then don't forget to tag on Facebook, Instagram or use #kuchpakrahahai.
Let's stay connected
Facebook | Instagram | Pinterest| Youtube