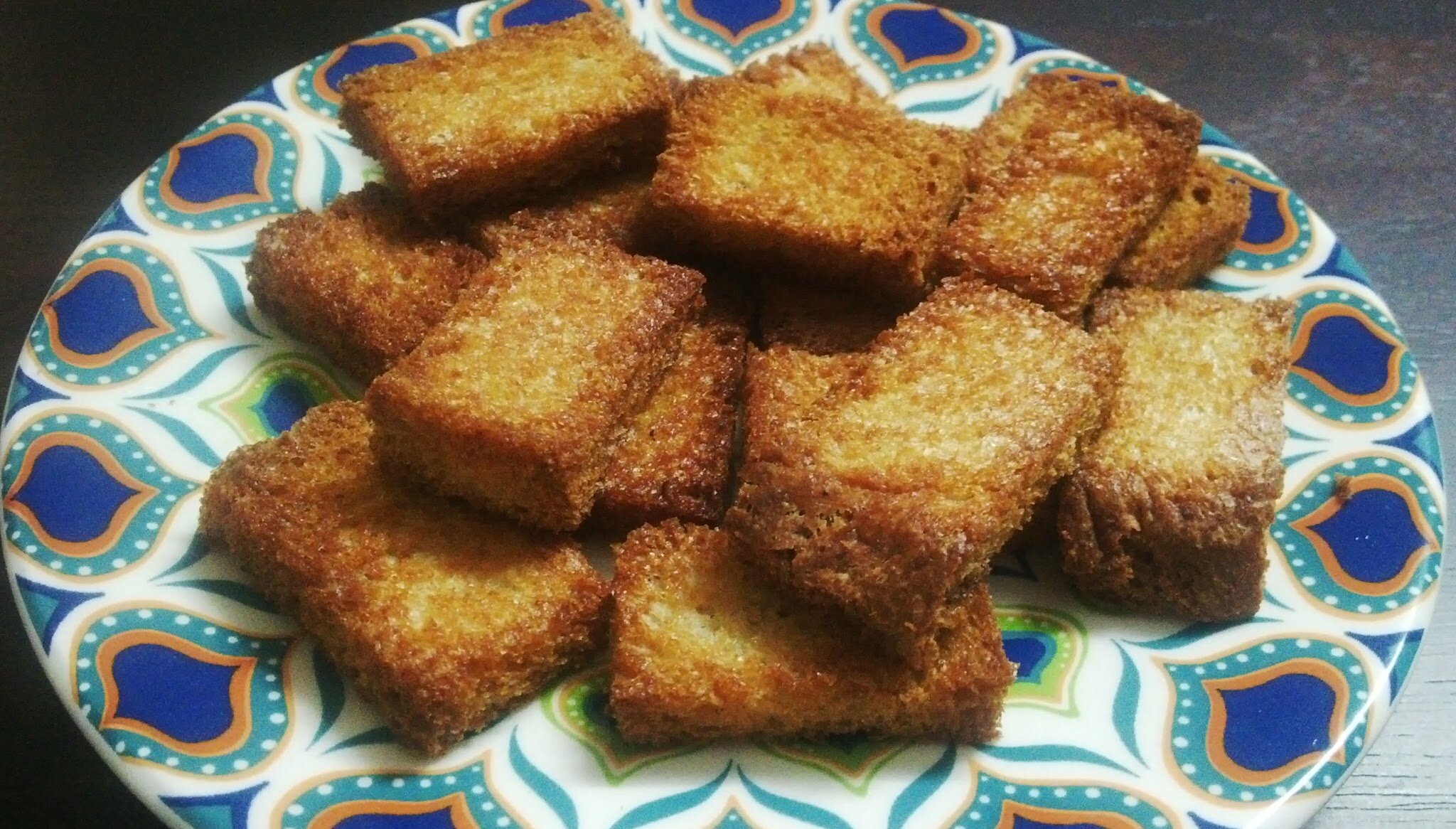 The Air Fryer comes handy when it comes to grilling. I generally used to deep fry the bread croutons for the bread earlier but this time I made them in the Air Fryer. This not only saved the time and effort but also minimised the oil intake. It is a very simple procedure taking less than 10 minutes.
List Of Ingredients:
Bread Slices-2
Oil / butter-2 tsp
Steps To Prepare:

Step1:
Pile up the bread slices. Chop off the edges of the bread. In the meantime, set the air fryer for pre-heating on 180 degrees for 3 minutes.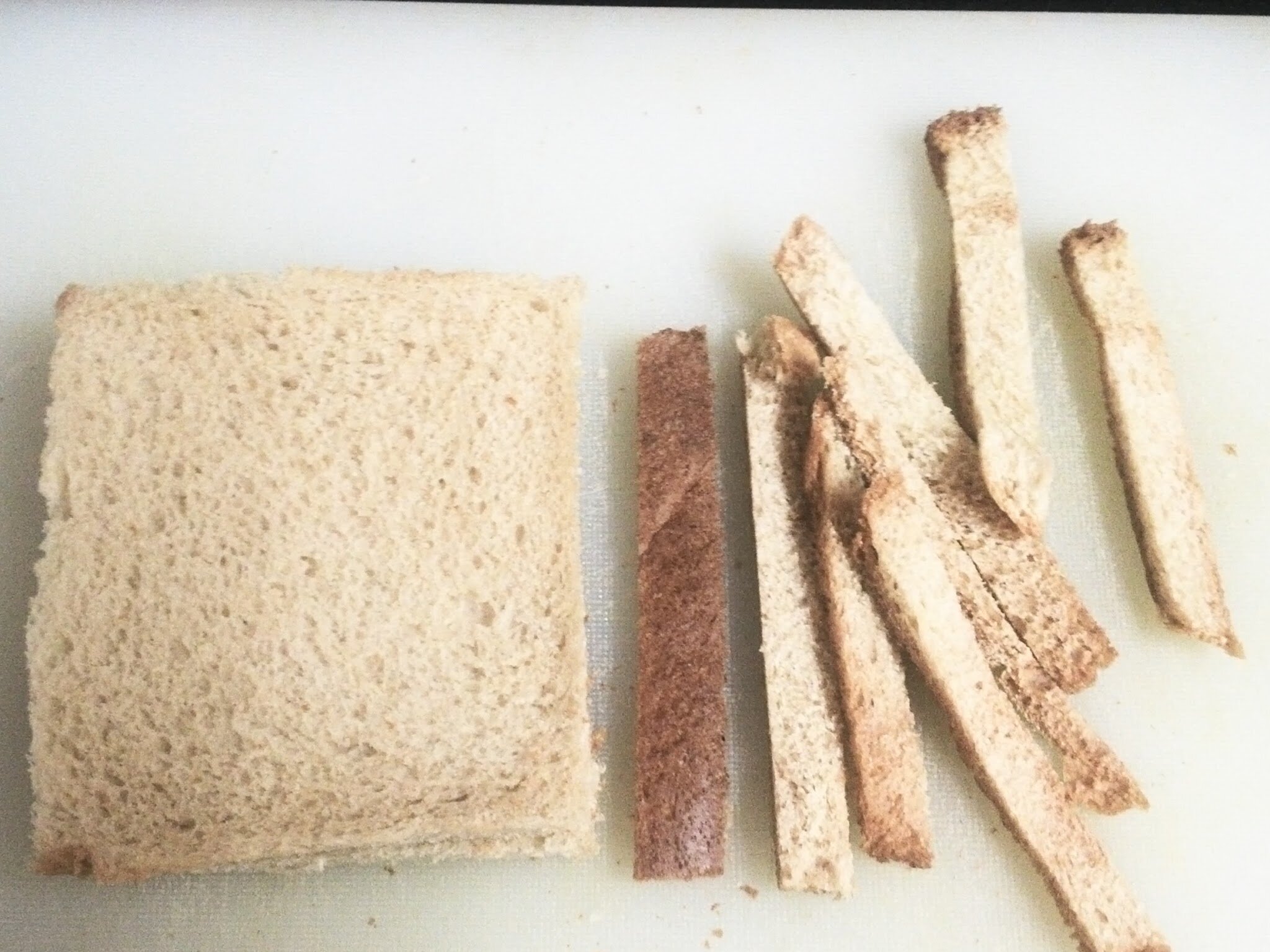 Step2:
Brush the oil on both sides of each slice.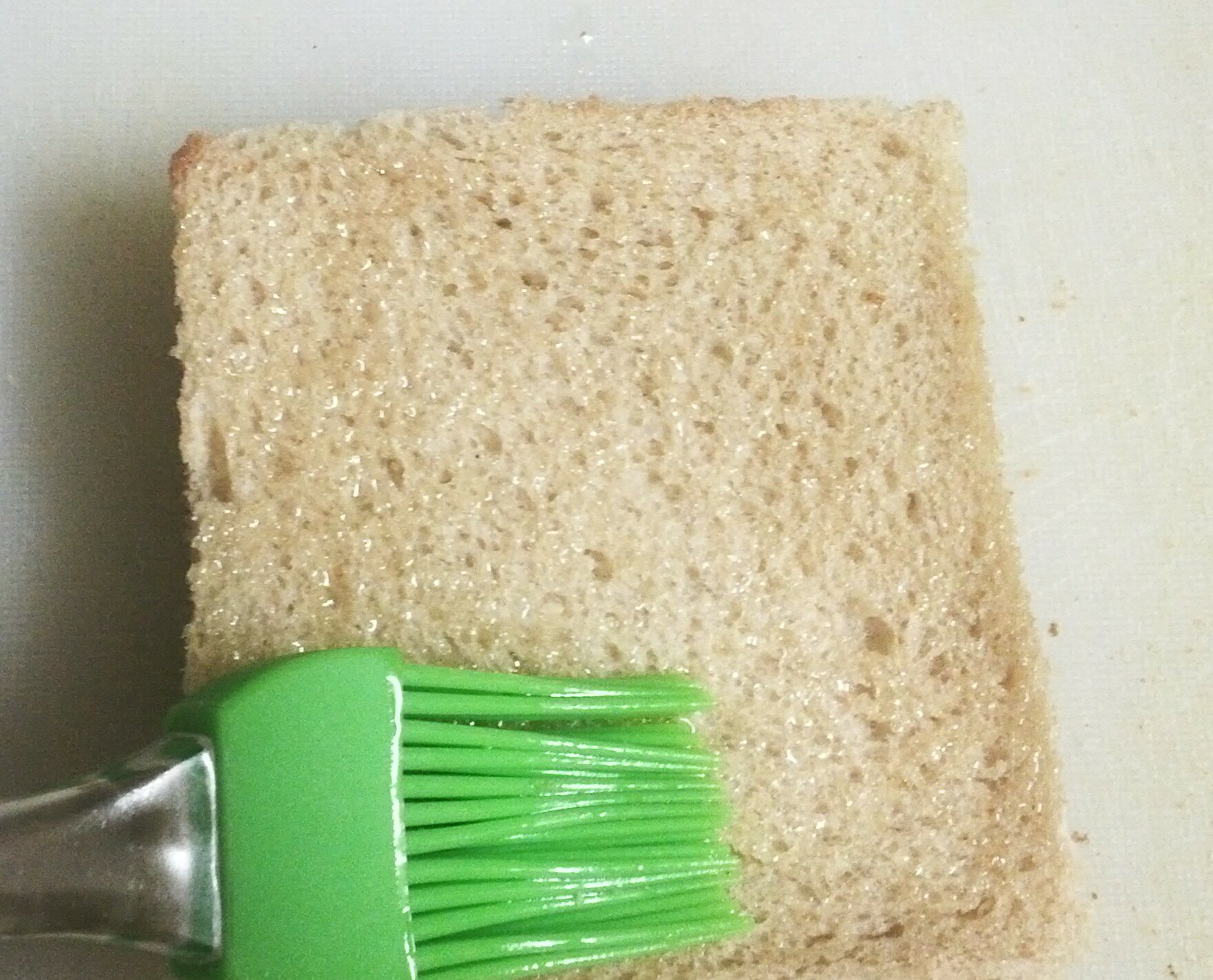 Step3:
Cut the bread slices into cubes.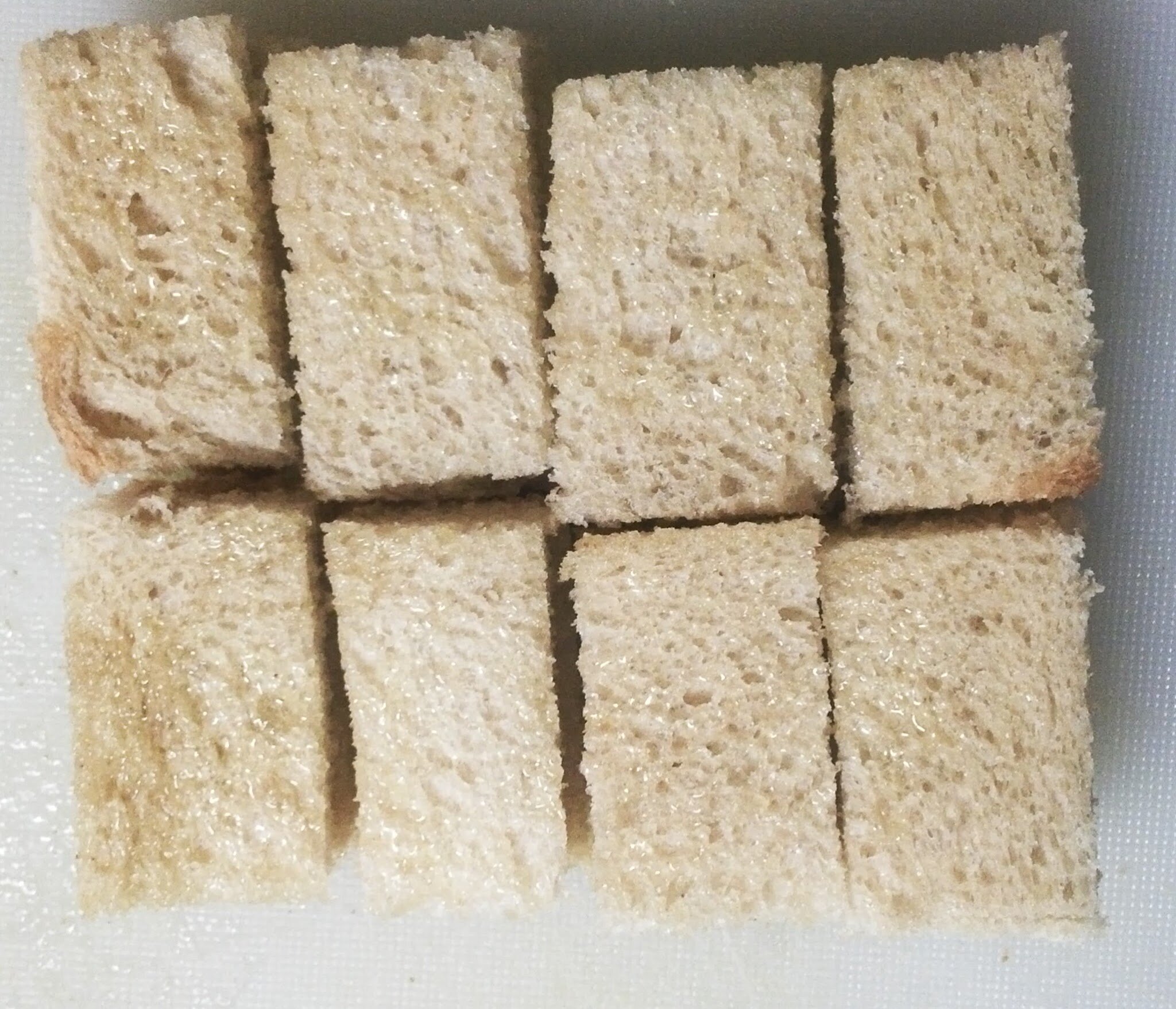 Step4:
Once the air fryer is preheated, add the bread cubes to the air fryer basket and let them air fry for 5-6 minutes.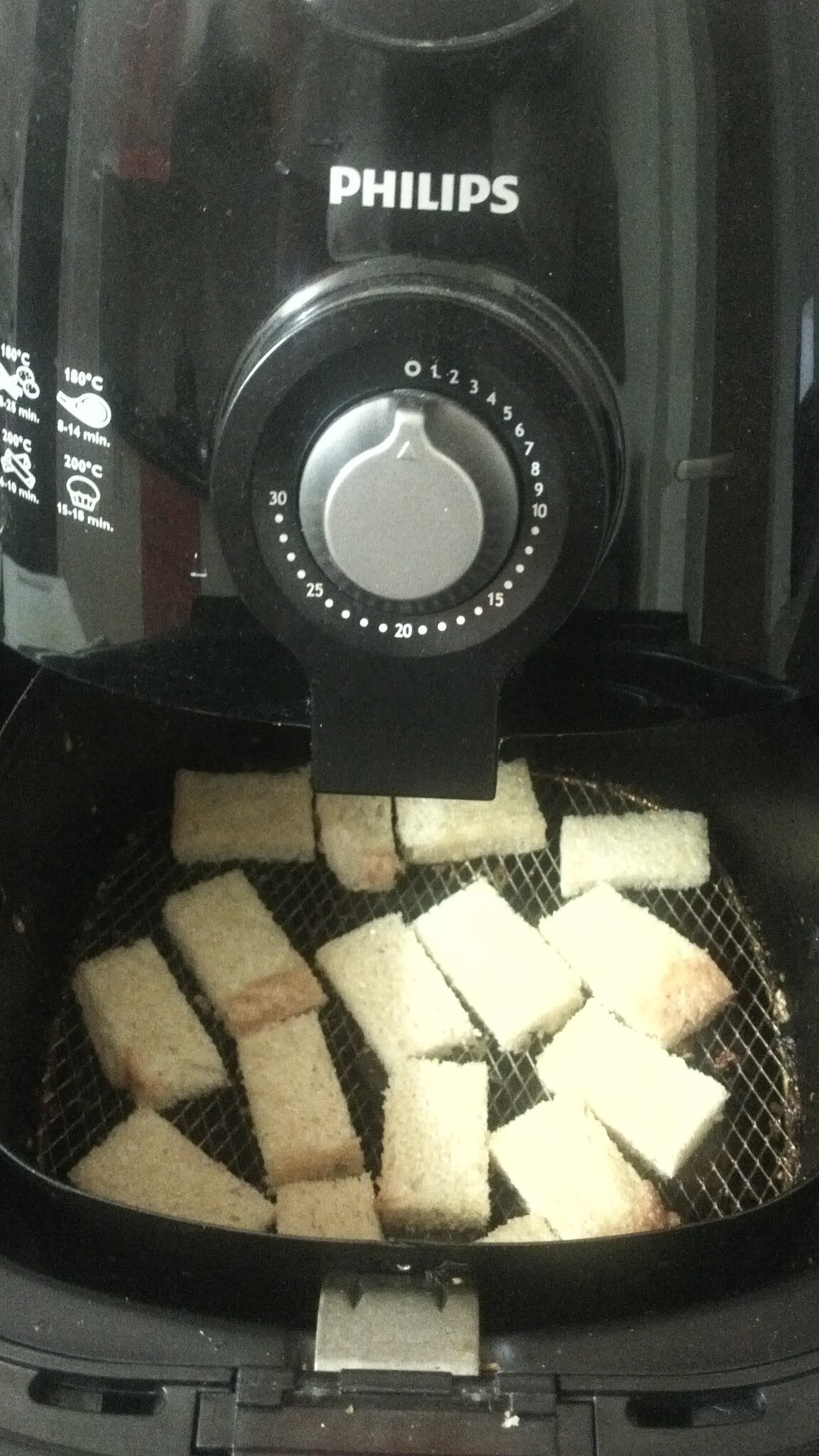 You can increase or decrease the cooking time as per your choice of browning and crispiness. I like them to be crisp and brown so I cooked them for whole 6 minutes.
Crunchy Bread Croutons are ready!!