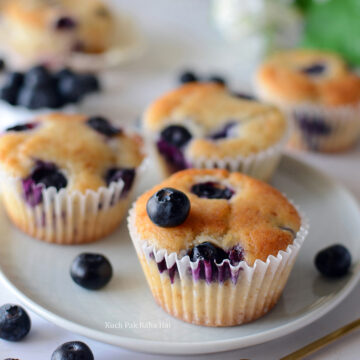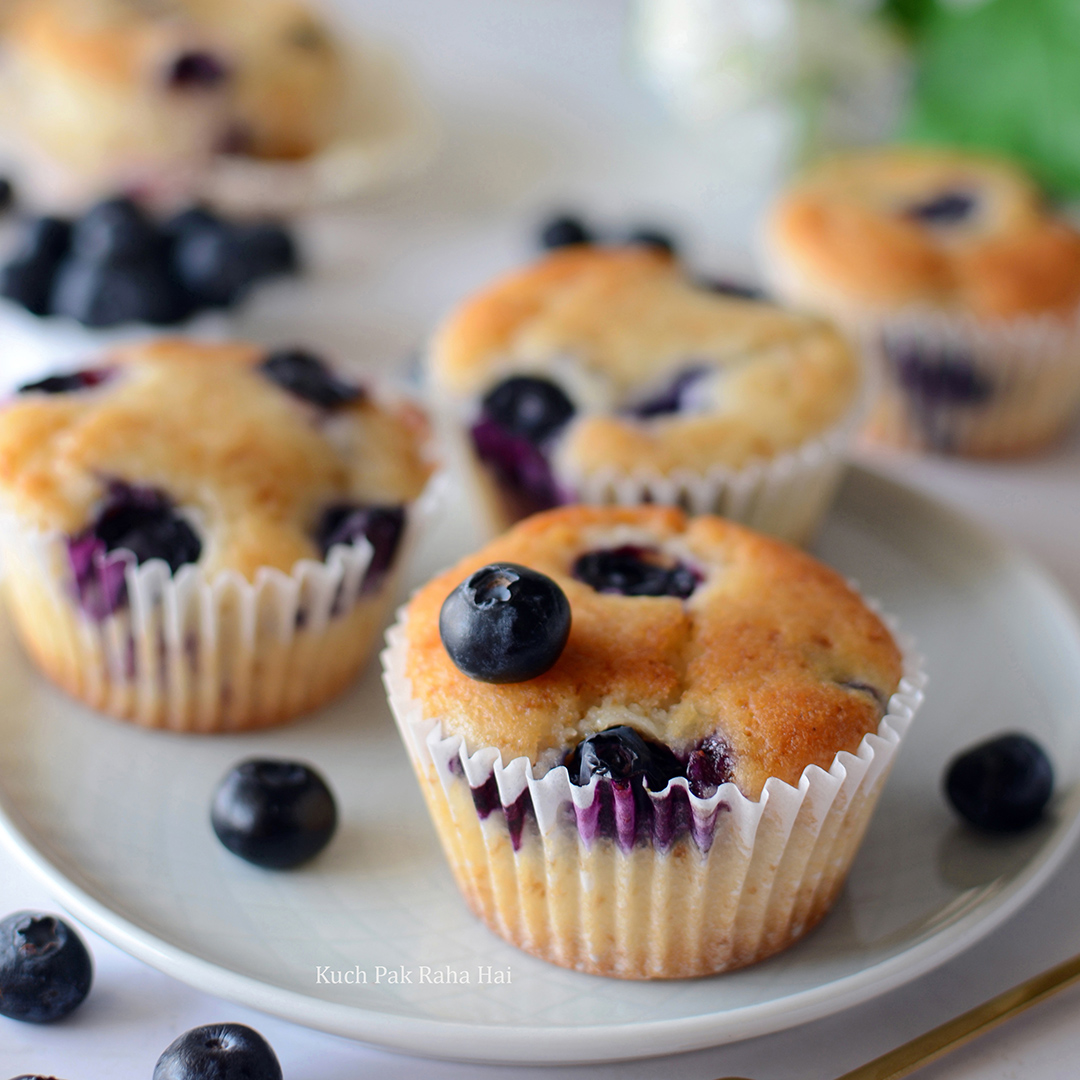 Eggless Blueberry Muffins are delicious and soft fruit muffins made using fresh blueberries with a hint of lemon. These tender, sweet, egg free blueberry muffins are perfect for snacks, breakfast or tea time.
The citrusy notes of lemon combined with sweetness of blueberries is absolutely match made in heaven. They turn out so soft that no one can even guess that the muffins are made without eggs.
These lemon blueberry muffins are made using yoghurt & can also be made vegan by substituting yoghurt with any non-dairy yoghurt. The recipe is extremely easy & quick with a few common ingredients from kitchen pantry.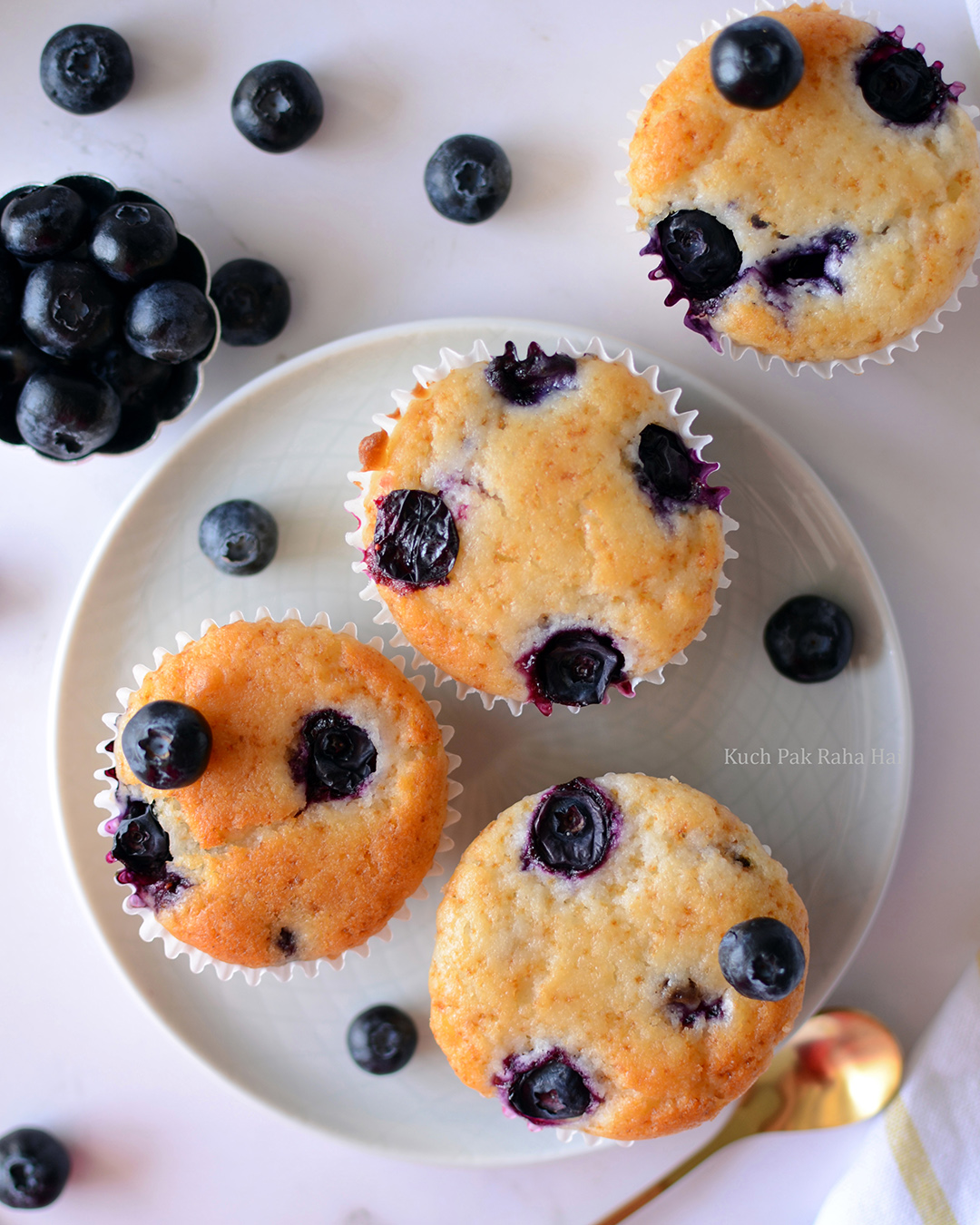 In India, blueberries are in season for just 1-2 months and also not readily available in all grocery stores. This year I decided not to miss the chance of sharing this lovely recipe for eggless lemon blueberry muffins. I tried making this recipe without lemon too but I felt the classic combination of blueberry & lemon tasted so much better in these muffins.
I have used fresh blueberries but you can use frozen blueberries too. If you are using homemade curd, then make sure to use the thick part in this recipe. You can use any flavourless & odourless oil in this muffins recipe.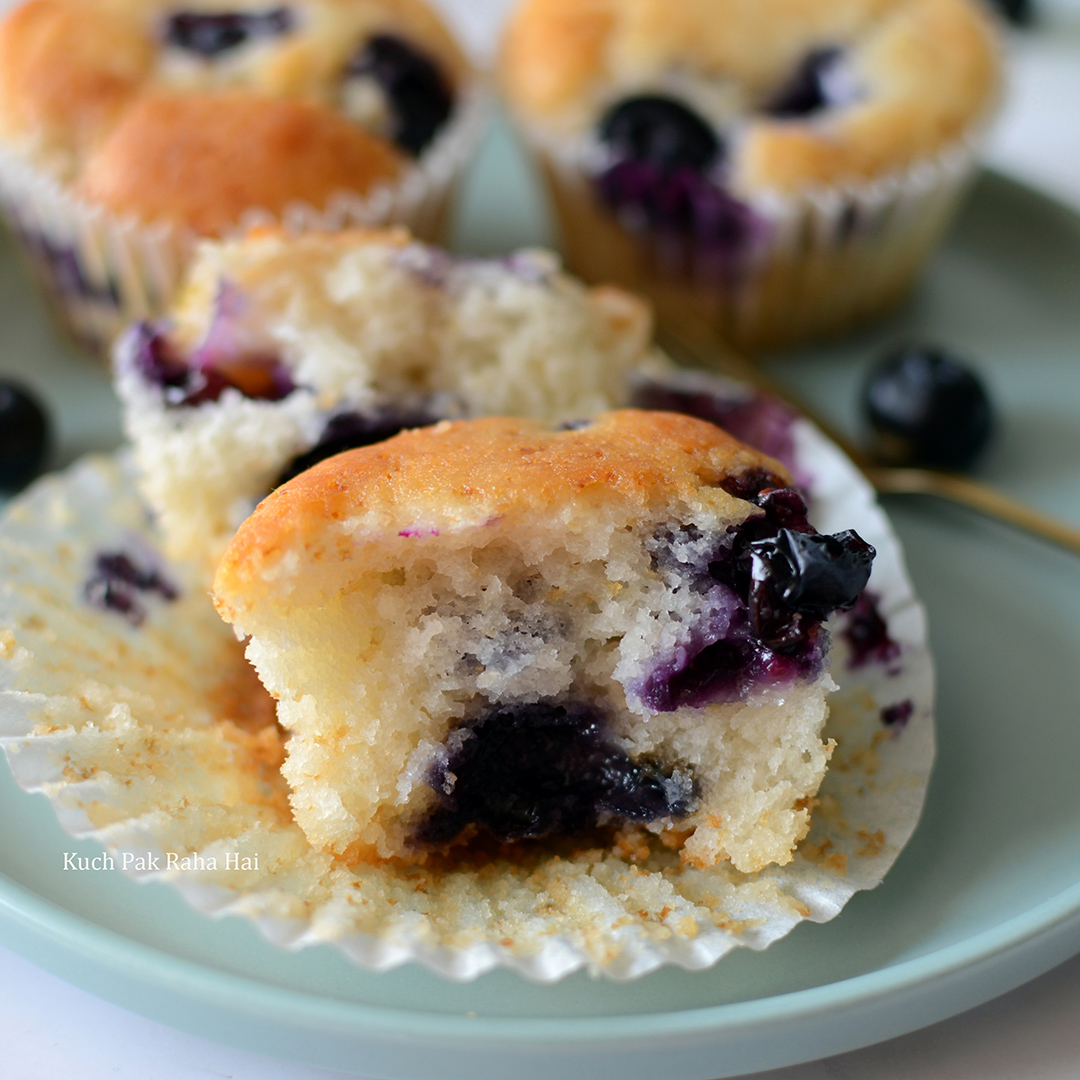 I have shared stepwise recipe with images for these egg free blueberry muffins. I have also shared a youtube video for this same recipe on my channel 'Kuch Pak Raha Hai'. Incase of any doubt you can refer to it.
Watch here: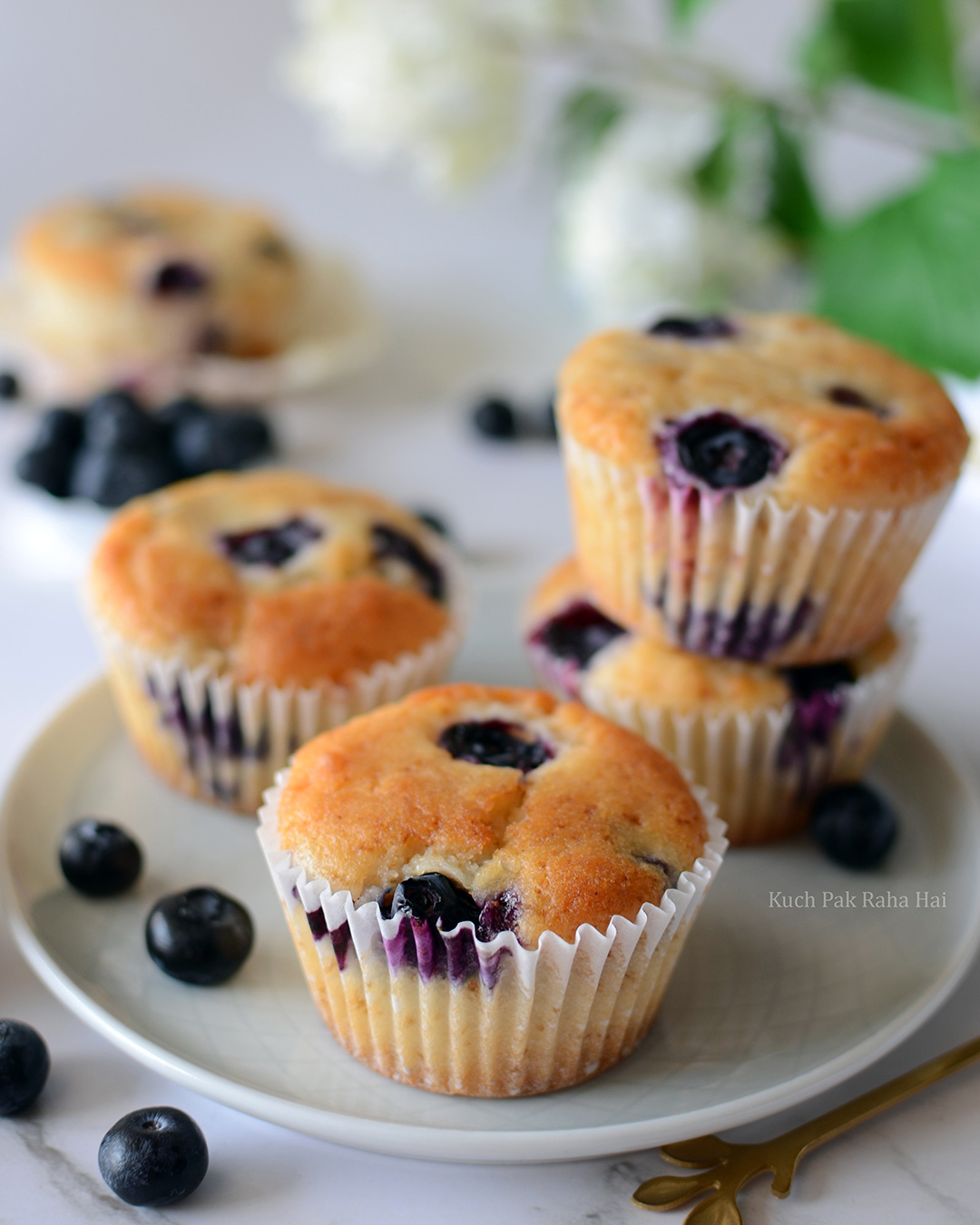 List of Ingredients: (Makes 6 to 7 muffins)
Maida (All purpose flour) – 1 cup
Baking Powder – 1 tsp
Baking Soda – 1/4 tsp
Oil – 1/3 cup
Yoghurt (Thick Curd) – 2/3 cup
Lemon Juice – 2 tsp
Lemon Zest – 1 tsp
Granulated Sugar – 1/2 cup
Blueberries – 1/2 cup
(Recipe Notes shared in the end of the post)
Steps To Prepare:
Step 1:
Sieve together maida (APF), baking powder & baking soda. These are the dry ingredients of the recipe. Keep them aside.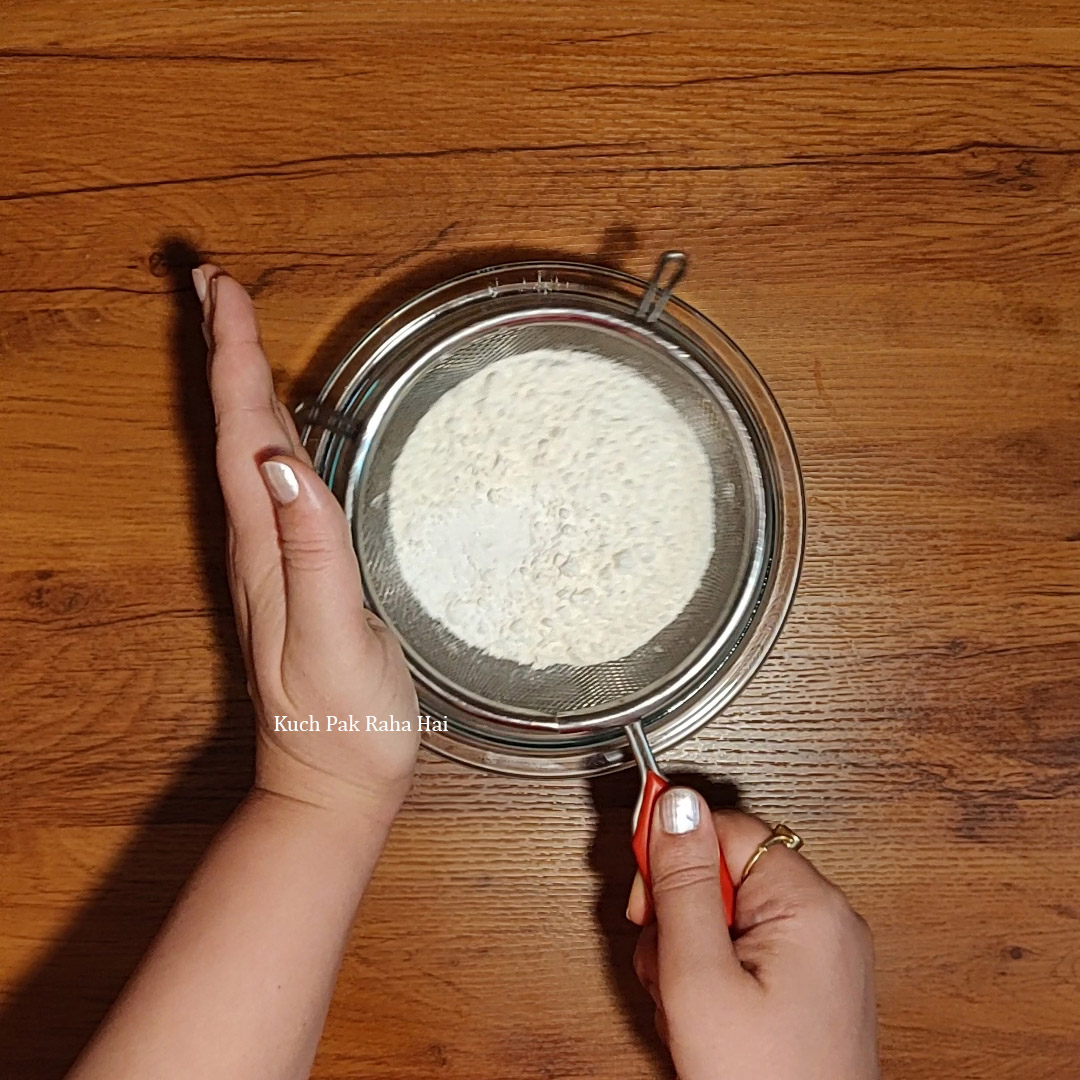 Step 2:
In a mixing bowl, add yoghurt & granulated sugar. Whisk well till sugar is dissolved completely.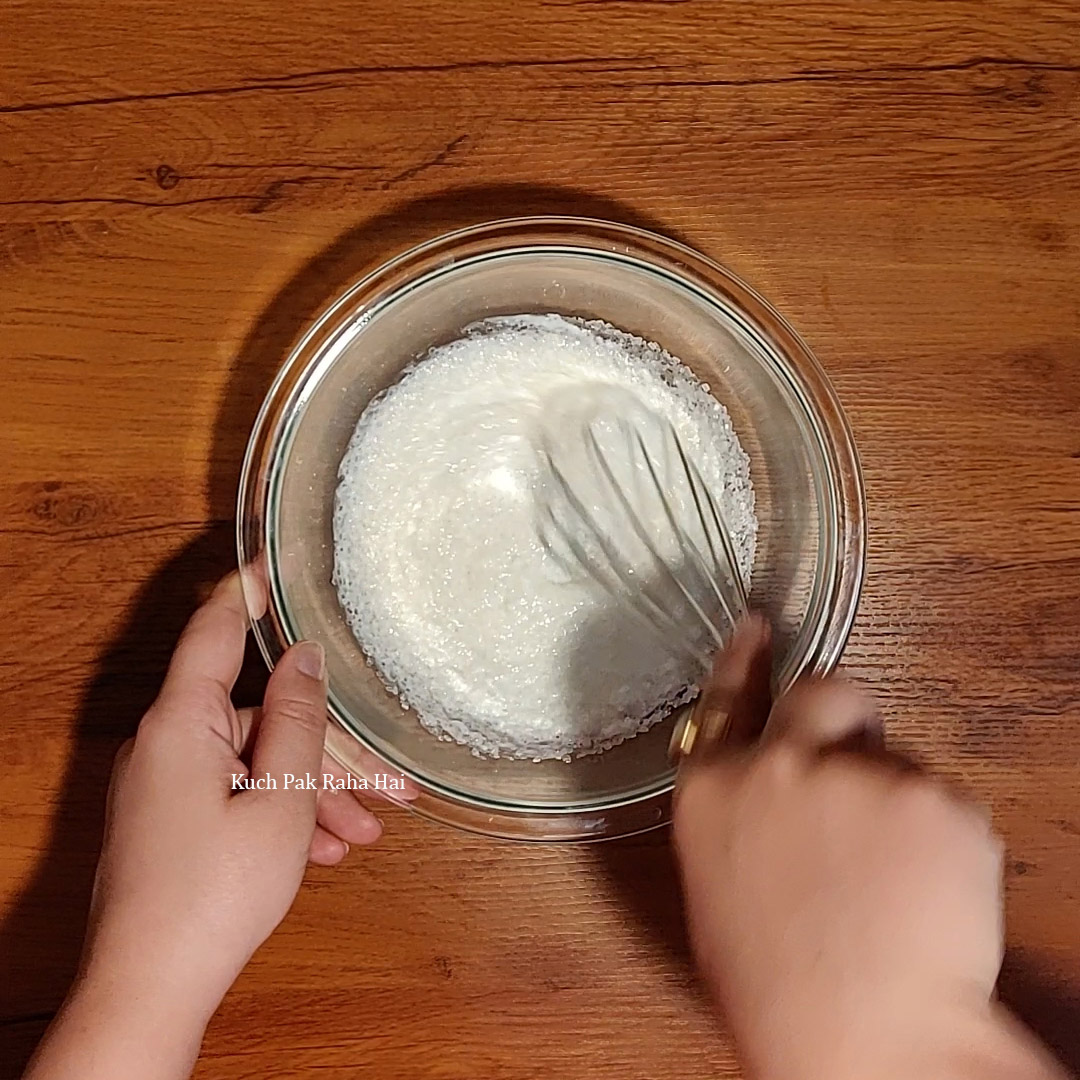 Step 3:
In the same bowl, add oil, lemon juice and lemon zest. While grating lemon zest make sure not to grate white part of it as it will make the muffins bitter. Whisk well once again.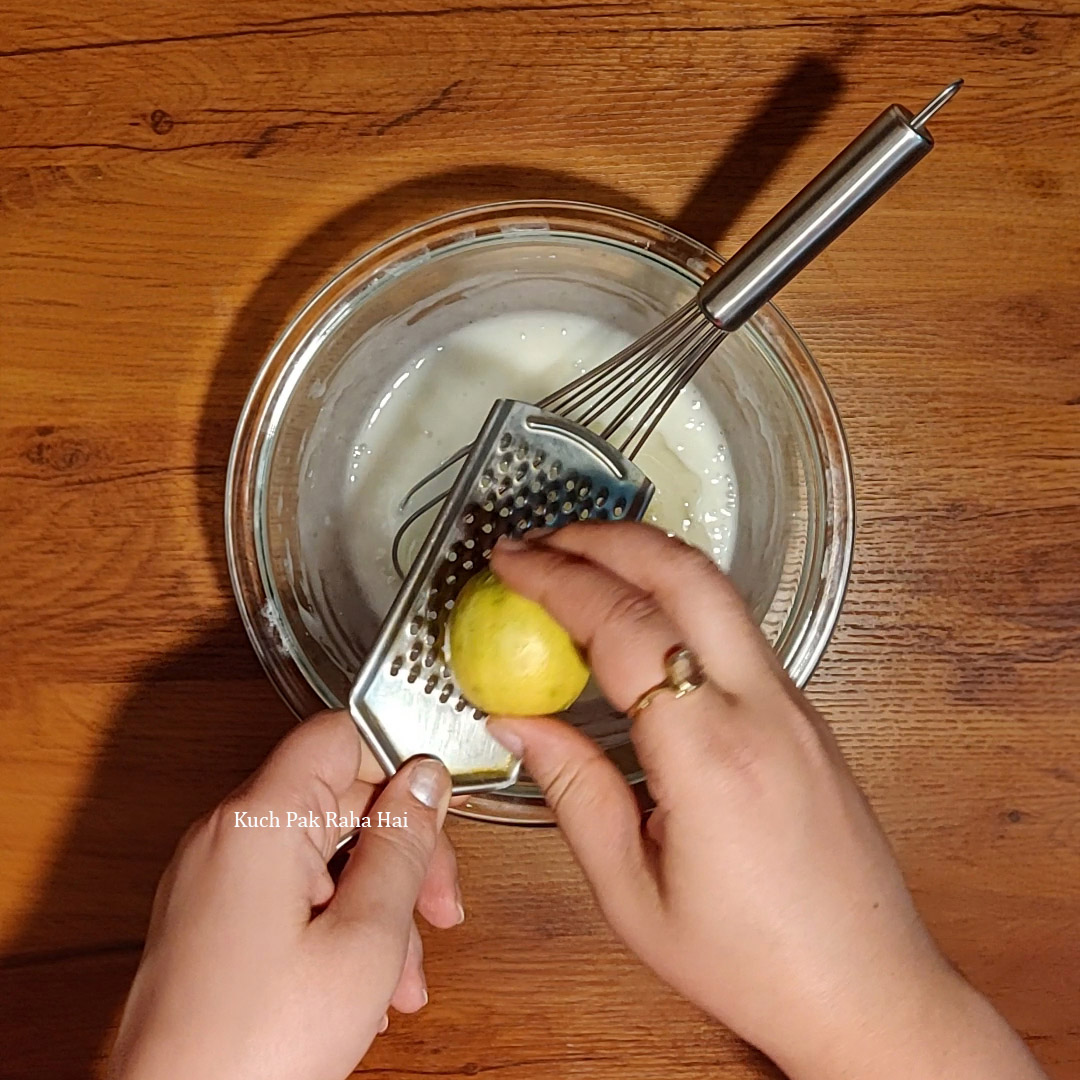 Step 4:
Before we start making the batter, set the oven for preheating at 180 degrees Celsius. Add dry ingredients to wet ingredients bowl in two batches. Fold it gently.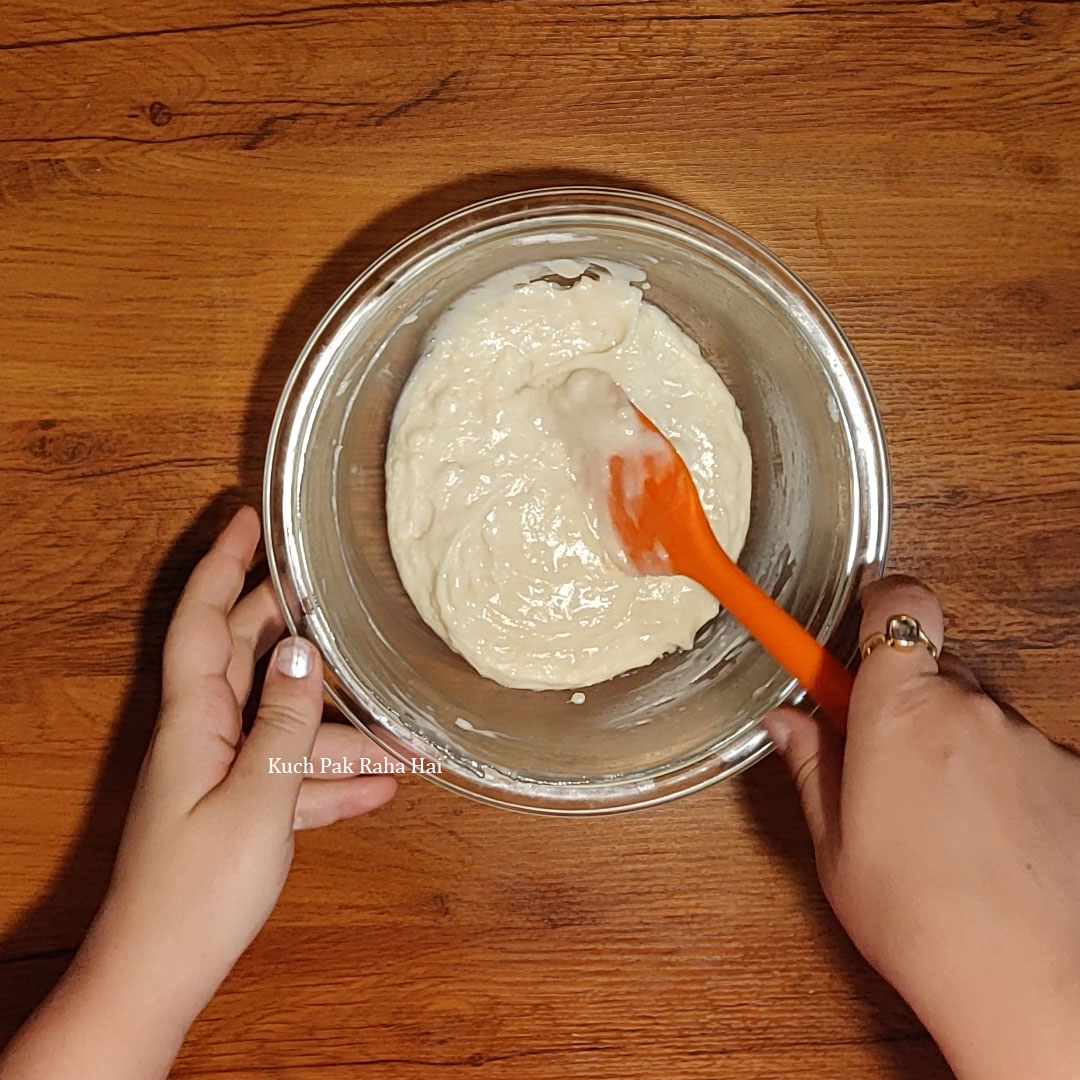 Step 5:
Add fresh blueberries to the above batter. Save some for putting on top at the end.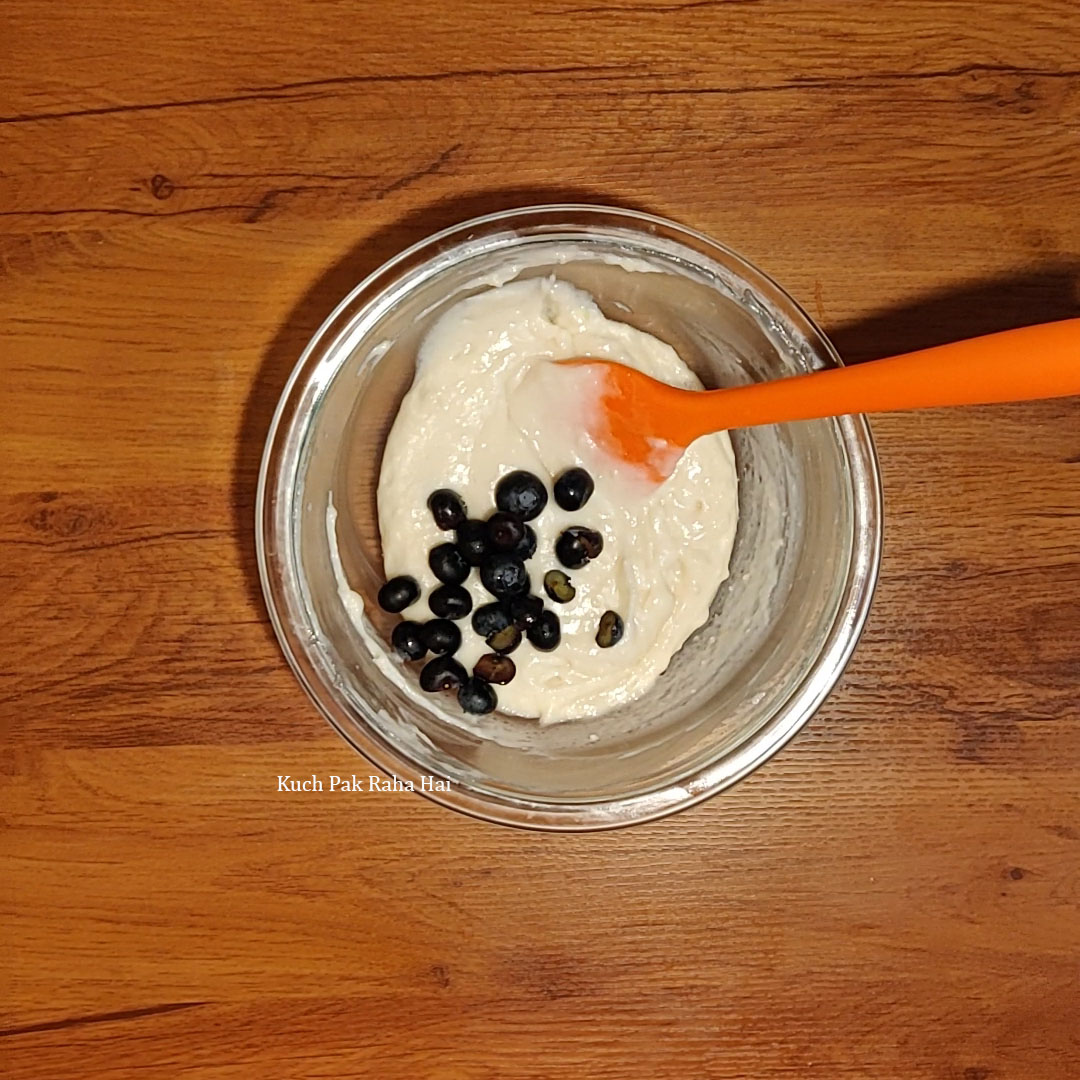 Step 6:
Place muffin liners in muffin tray. Transfer the batter in each of the liner such that they are filled 2/3rd of their capacity. Put some blueberries on top. (This recipe makes 6 to 7 muffins.)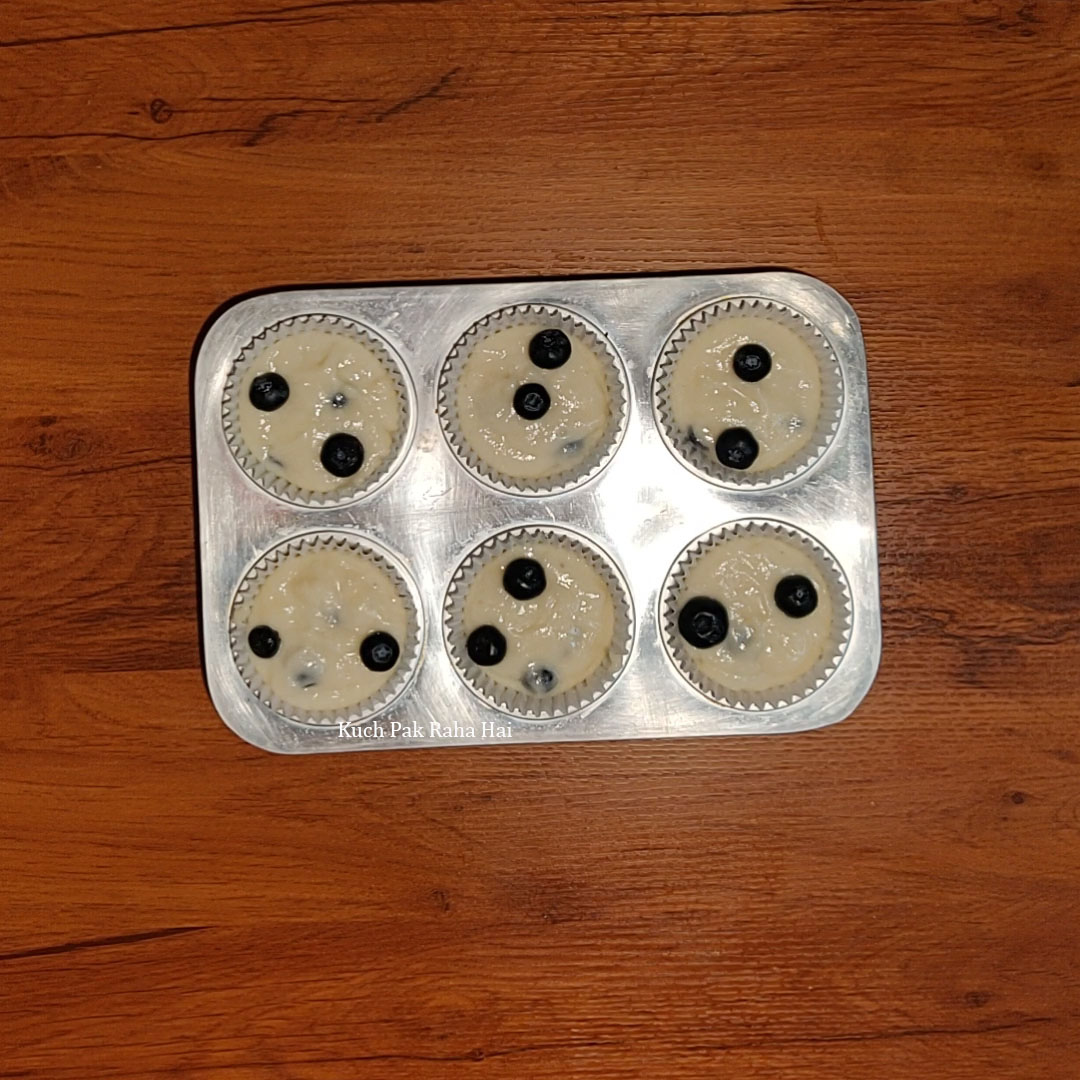 Step 7:
Bake at 180 degree Celsius for 25 minutes. Check the centre of a muffin with a skewer after 25 minutes. If it comes out clean, the muffin is baked else bake for 2-3 minutes more.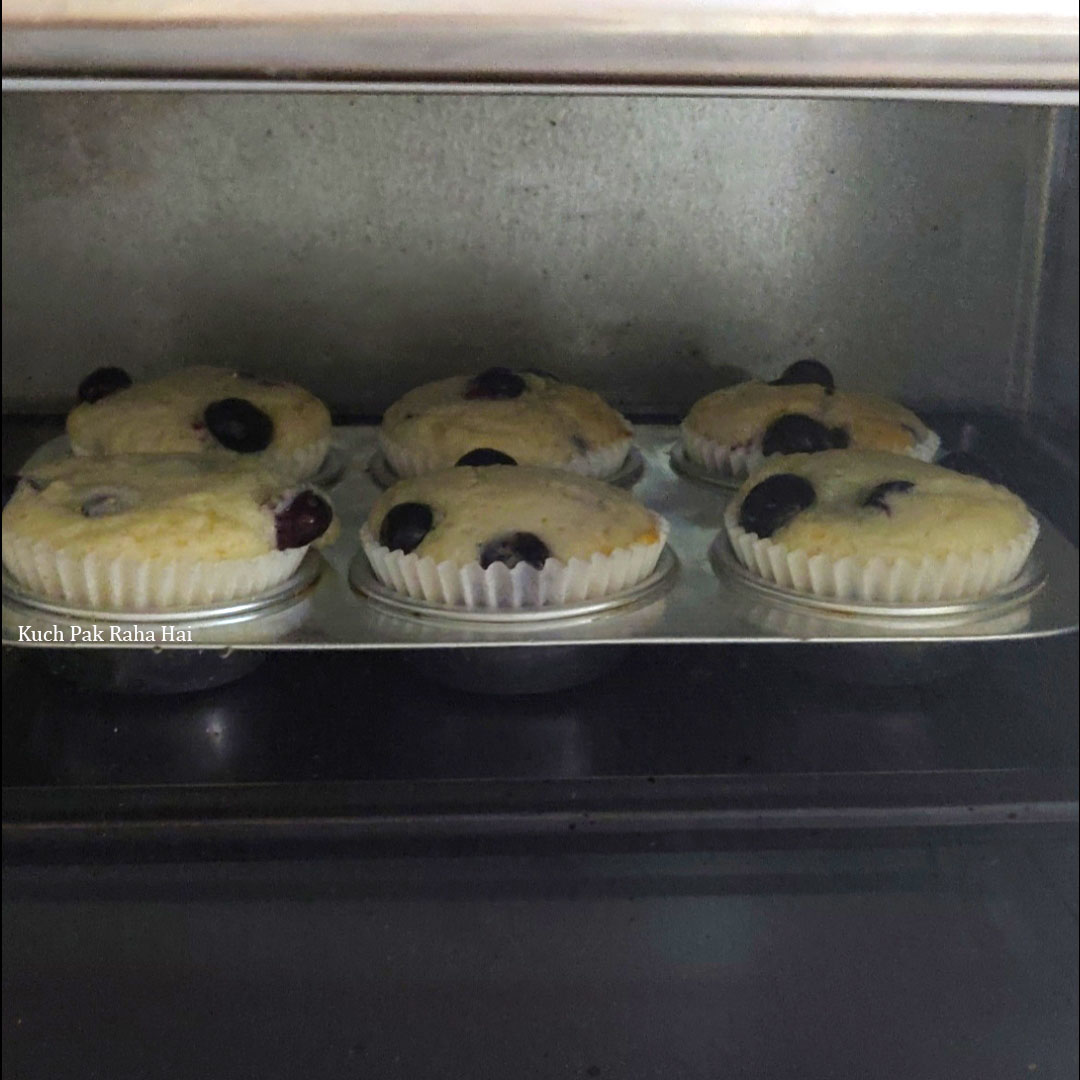 Enjoy these soft delicious egg free Blueberry Lemon Muffins!! Bon Appetit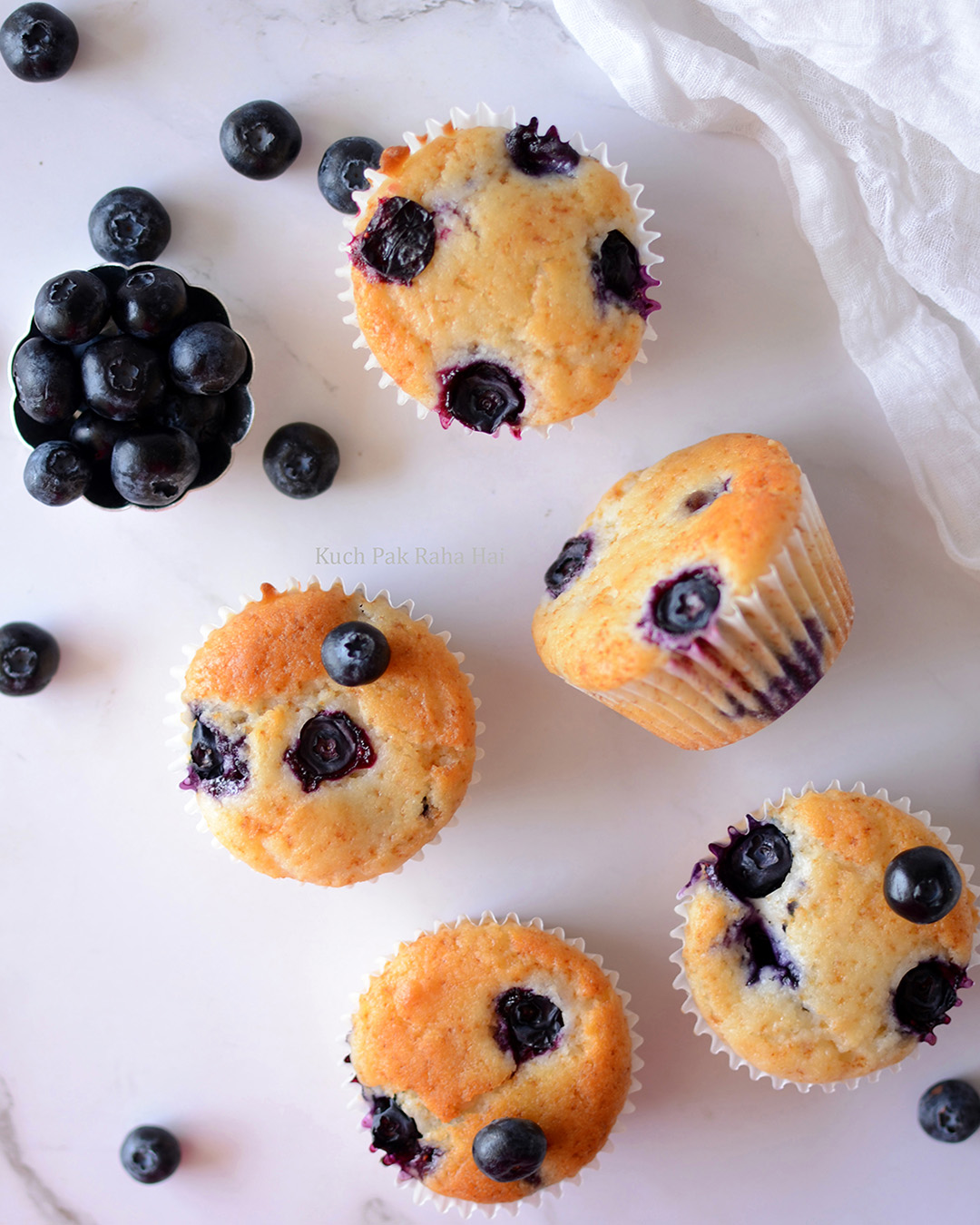 Recipe Notes:
1. Use any flavourless & odourless oil for making these blueberry muffins. I have used sunflower oil here.
2. I have used fresh blueberries in this recipe .You can use frozen blueberries too.
3. If you are using homemade curd then make sure to use thick part of the curd.
Can I make these Blueberry muffins vegan?
The only dairy ingredient in this recipe is yoghurt. You can use any non-dairy yoghurt substitute like coconut yoghurt to make these blueberry muffins vegan
How to store these Blueberry Lemon muffins?
Store these muffin in an airtight box in fridge for upto 2-3 days. Microwave it for 10-15 seconds before serving & they will be as good as freshly baked.
Let's stay connected:
Facebook|Instagram|Pinterest|Youtube
Pin it for later: https://pin.it/1QIpyZG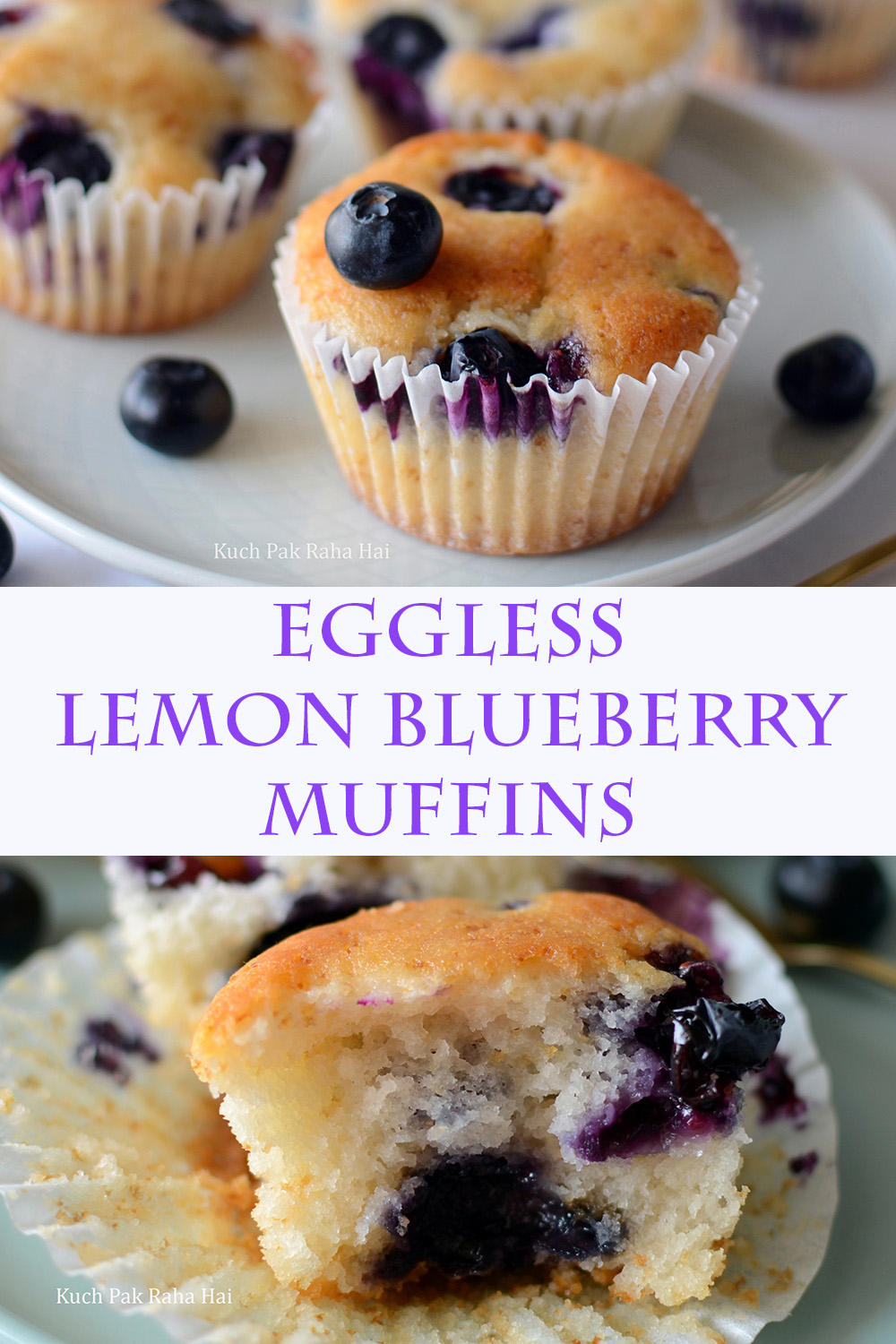 Baking Equipments Used:
(The above post contains affiliate links. For more details, you can refer to the privacy policy statement.)
More eggless baking recipes :