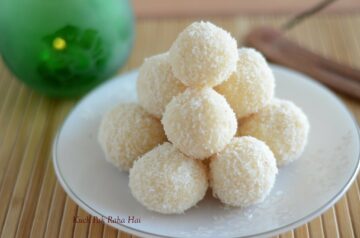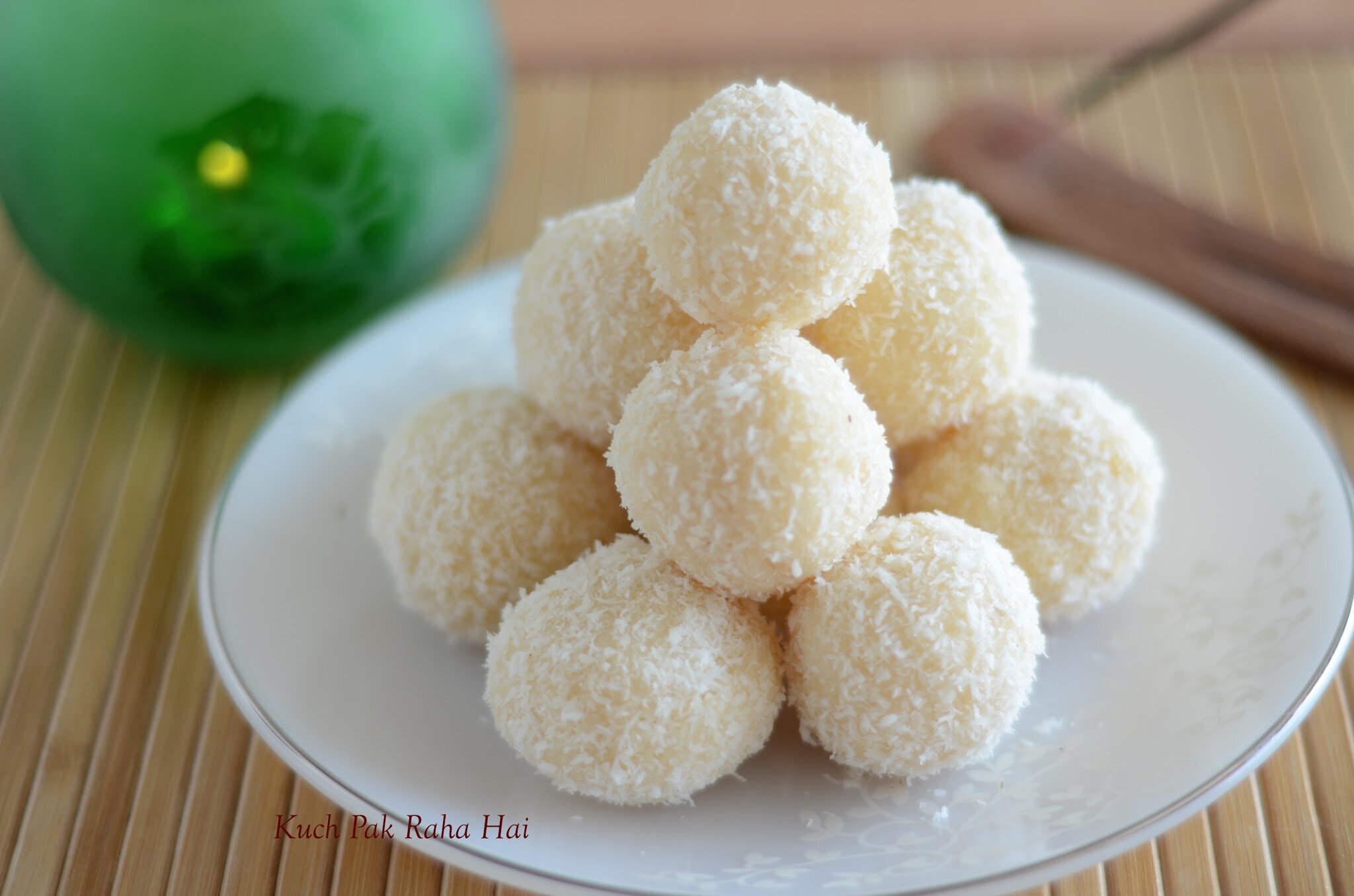 Instant Coconut Ladoos is a delicious & easy to make dessert recipe that you can make with desiccated coconut & condensed milk. These coconut ladoos or balls are so quick to prepare and can be made in just 15 minutes.
One of the main ingredients of this recipe is condensed milk. You can use Nestle Milkmaid, Amul Mithai mate or any brand of your choice. There are endless variations to these coconut ladoos or balls. You can add dry fruits, chopped nuts, raisins, cranberries or cocoa powder to it as per your choice. I have shared the variations in detail at the end of this post, do check them out.
My mom recently gave me this recipe when I was searching for a dessert that could be made in minutes. I was so amazed while making it that I had to call up and reconfirm from her that I am not missing on any step and how could anything be made in such a short time. This recipe is going to take just 15 minutes. Do give it a try if you have got surprise visit by some guests or you are in a hurry and looking for some quick easy-peasy no fuss dessert recipe.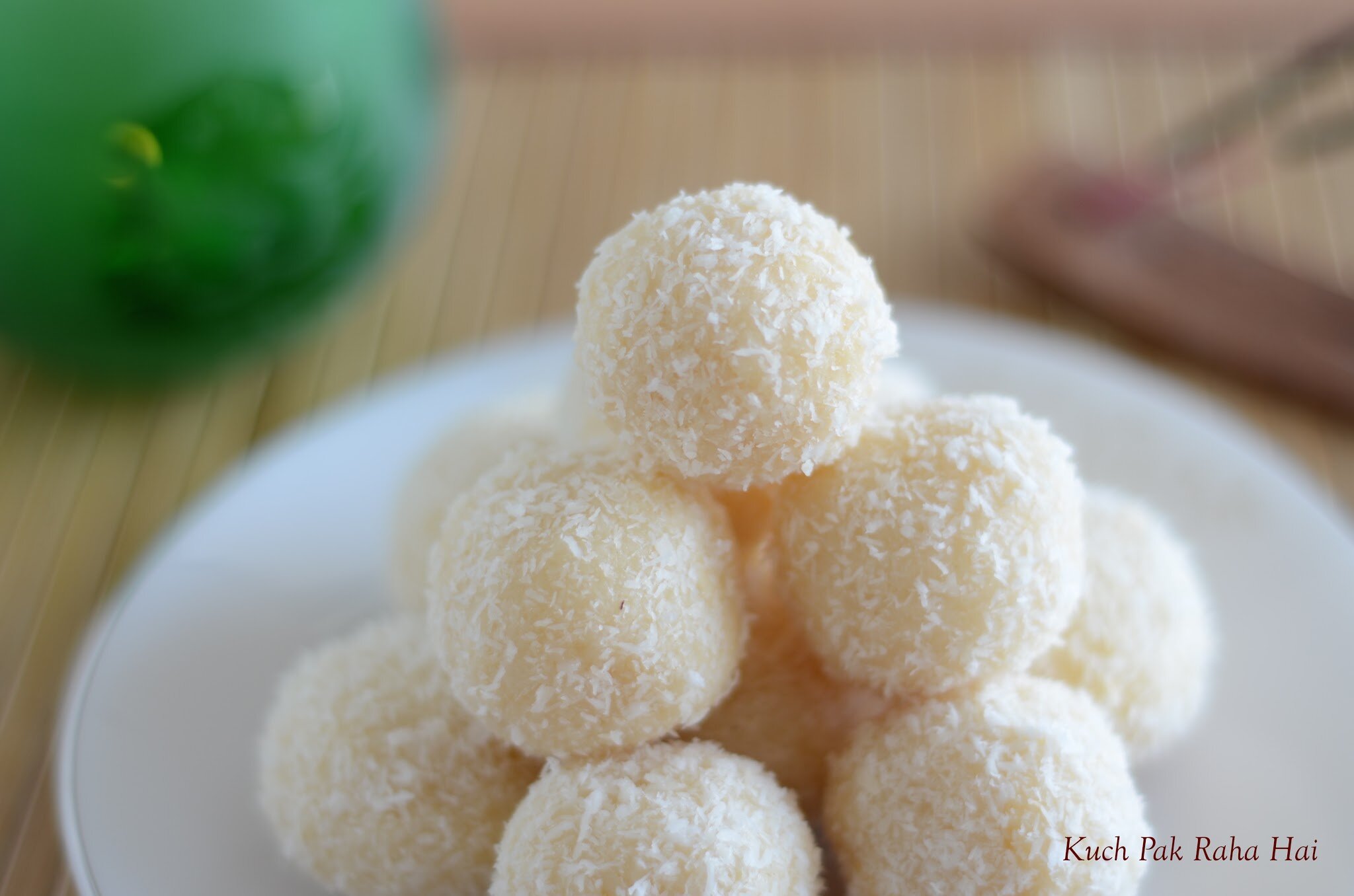 Hope you would like this yummy Instant Coconut Ladoos recipe!! 🙂
List Of Ingredients: (Makes 12 pieces)
Desiccated Coconut Powder- 2 cups
Condensed milk (Milkmaid)-200 grams
Desiccated Coconut powder-1/2 cup (For coating)
Ghee / Oil-1 tsp
Steps To Prepare:
Step 1:
Take 2 cups of desiccated coconut powder in a non stick or heavy bottomed pan. Roast it on low-medium flame for 2-3 minutes till it starts dispersing rich coconut aroma and slightly changes in colour.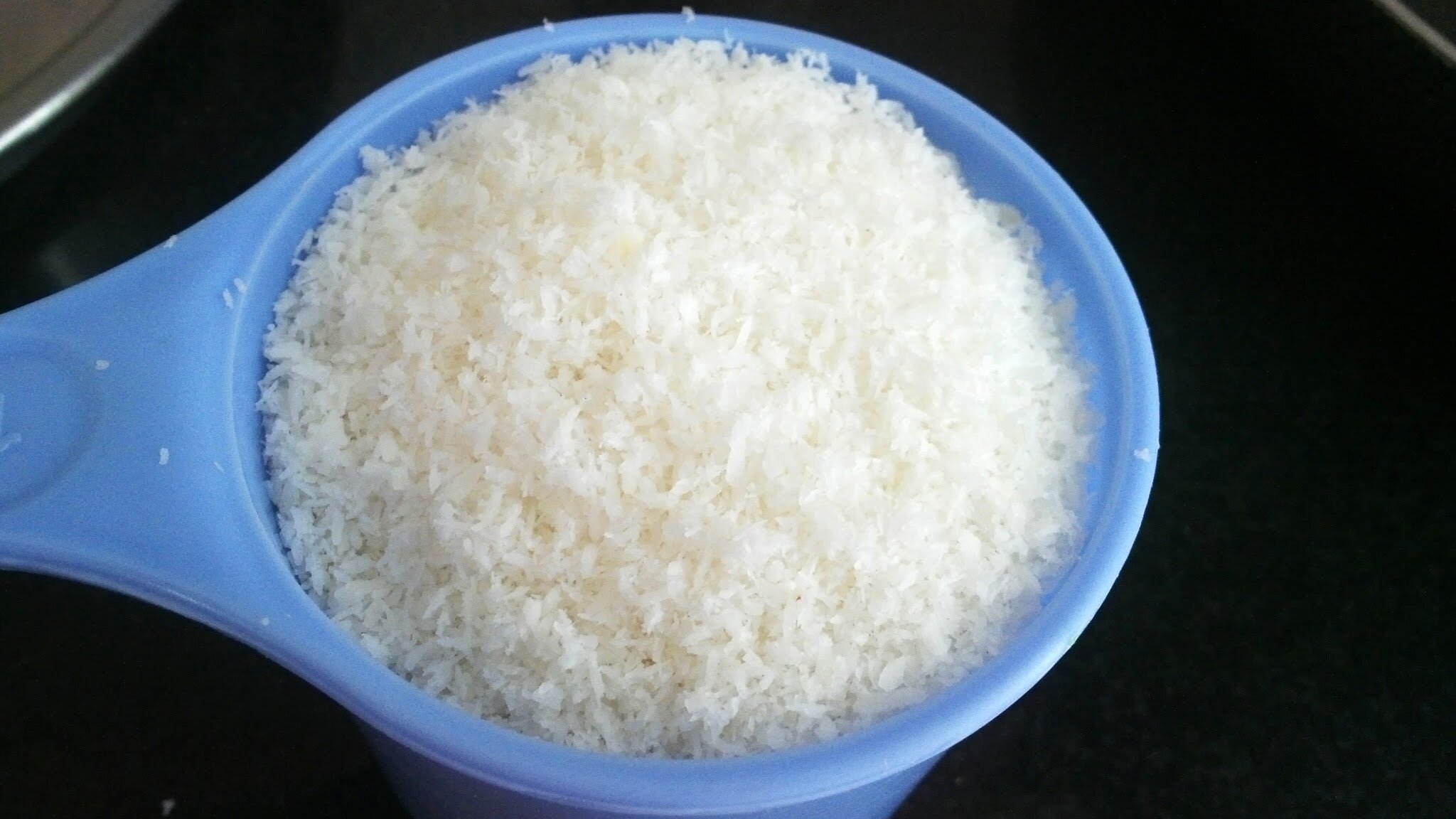 If you want to add nuts in your ladoos add them at this step & roast them with desiccated coconut.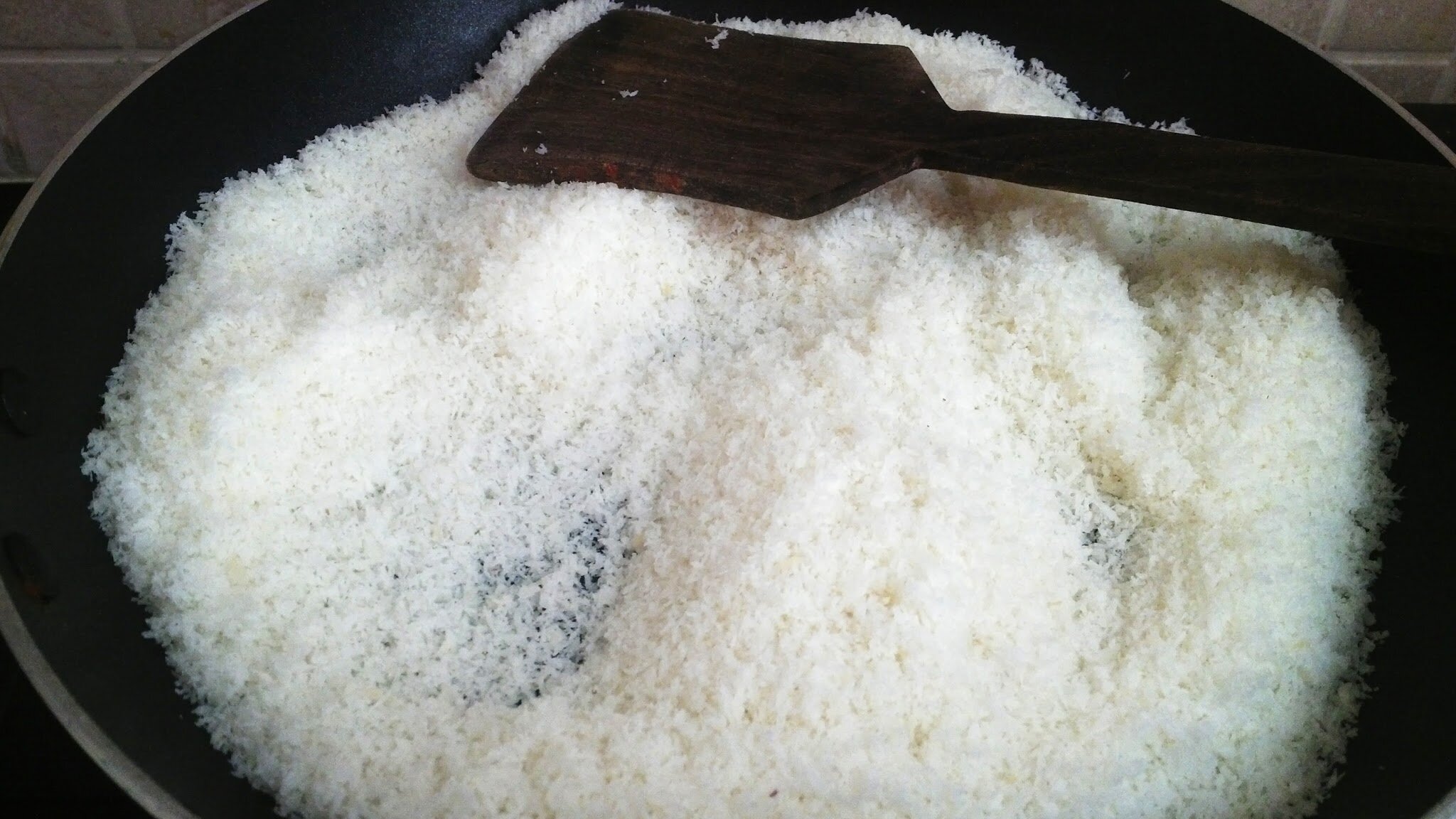 Step 2:
Add condensed milk to it with constant stirring so that the mixture does not stick to the bottom and gets burnt.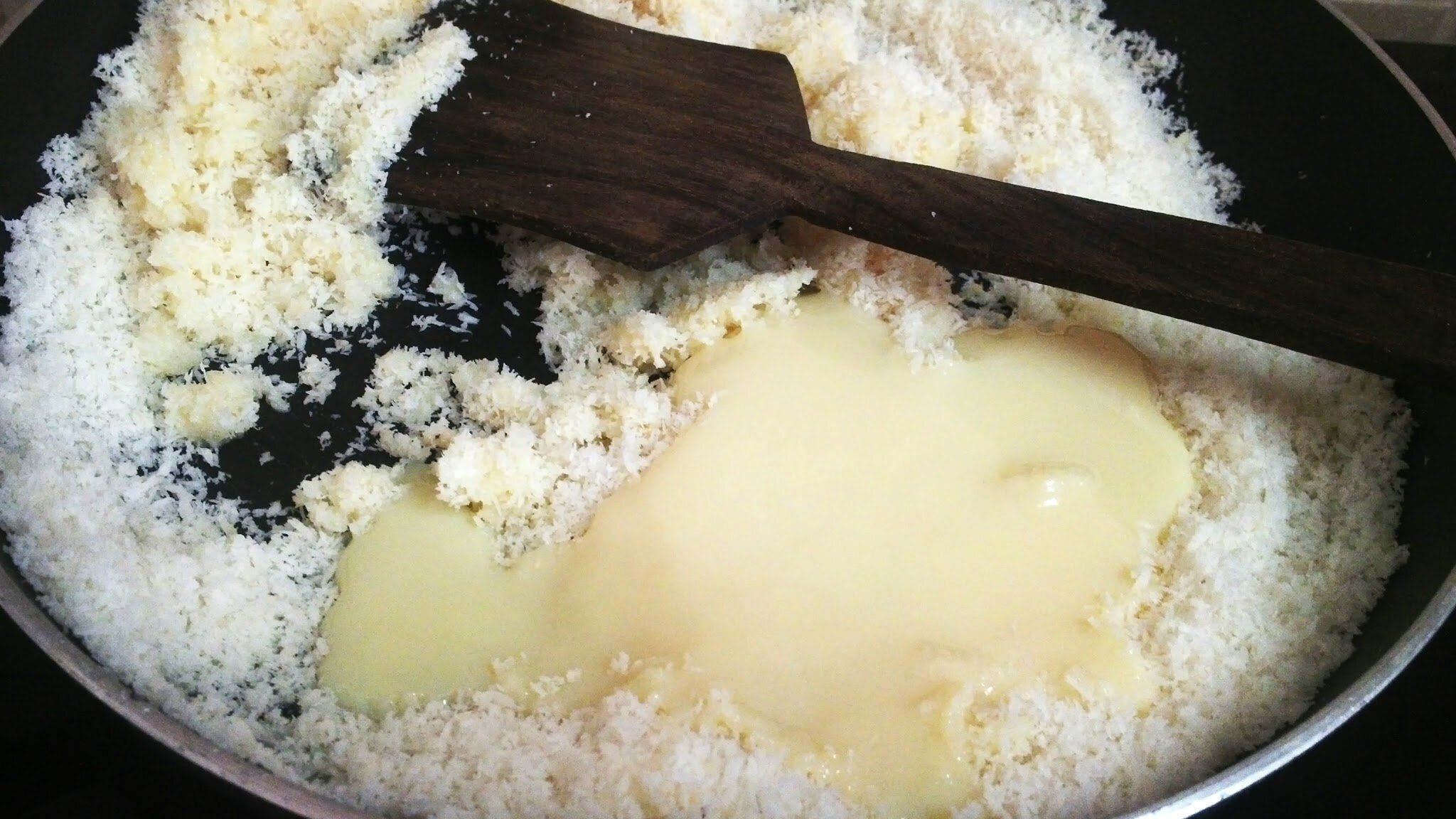 Keep mixing it for 4 to 5 minutes till the mixture starts leaving the edges of the pan. Keep it aside for 2 minutes so that mixture becomes warm and easy to handle. Don't let the mixture cool down completely, start making balls when it is still warm.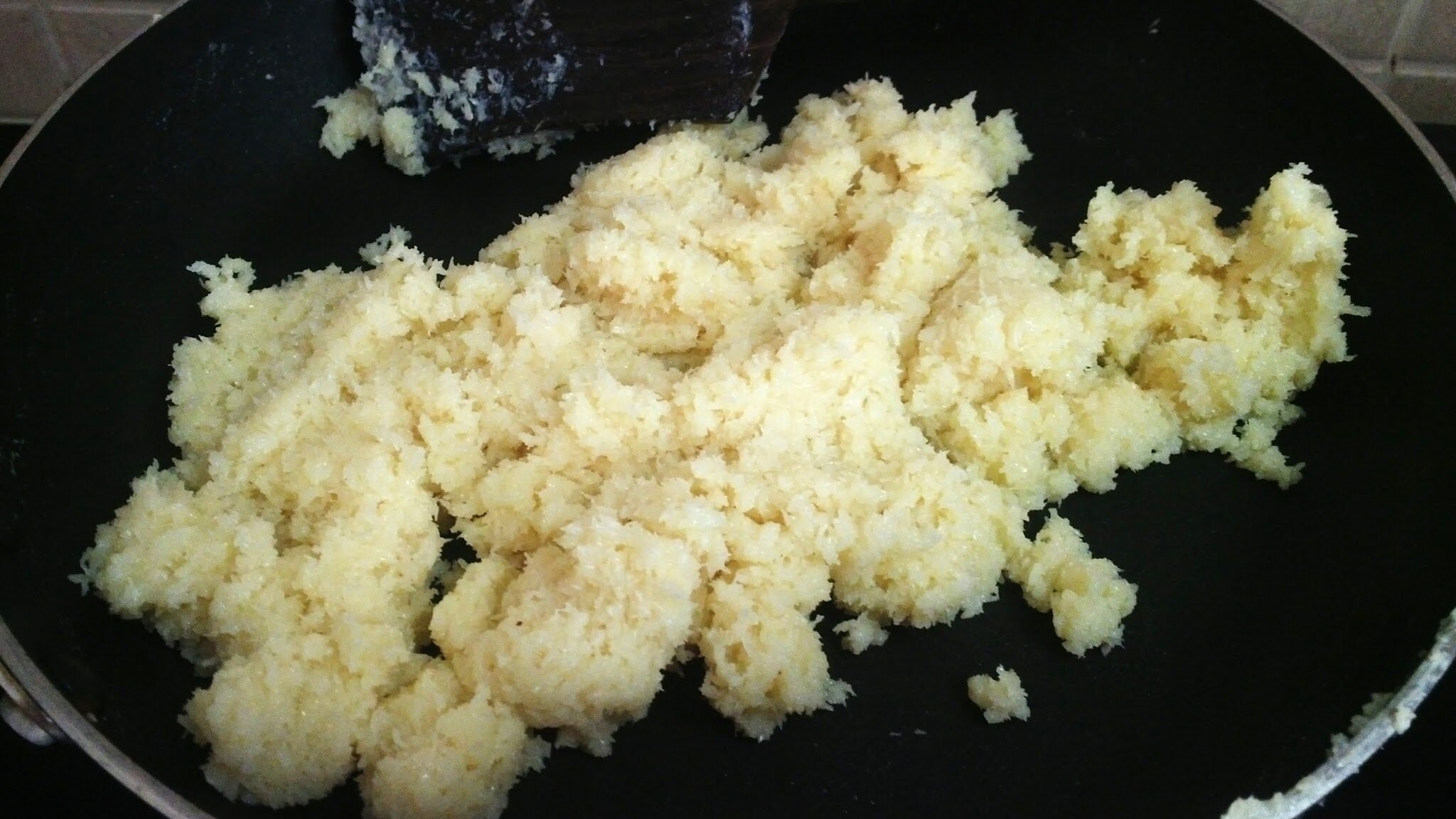 Step 3:
Rub a little bit of desi ghee or oil on your palms. Take spoonfuls of mixture and start shaping them into balls one by one.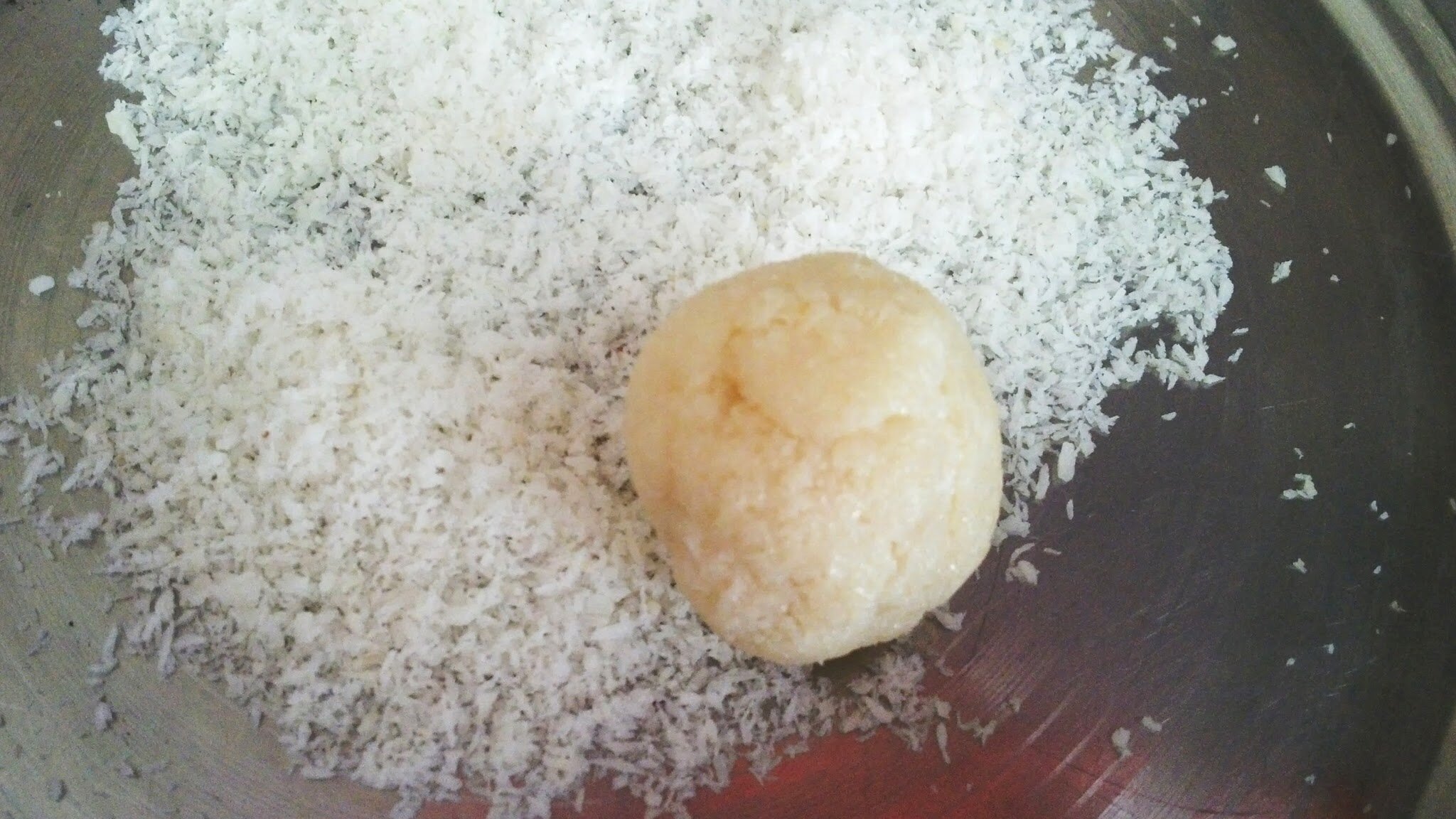 Roll these balls in the remaining half cup of desiccated coconut powder.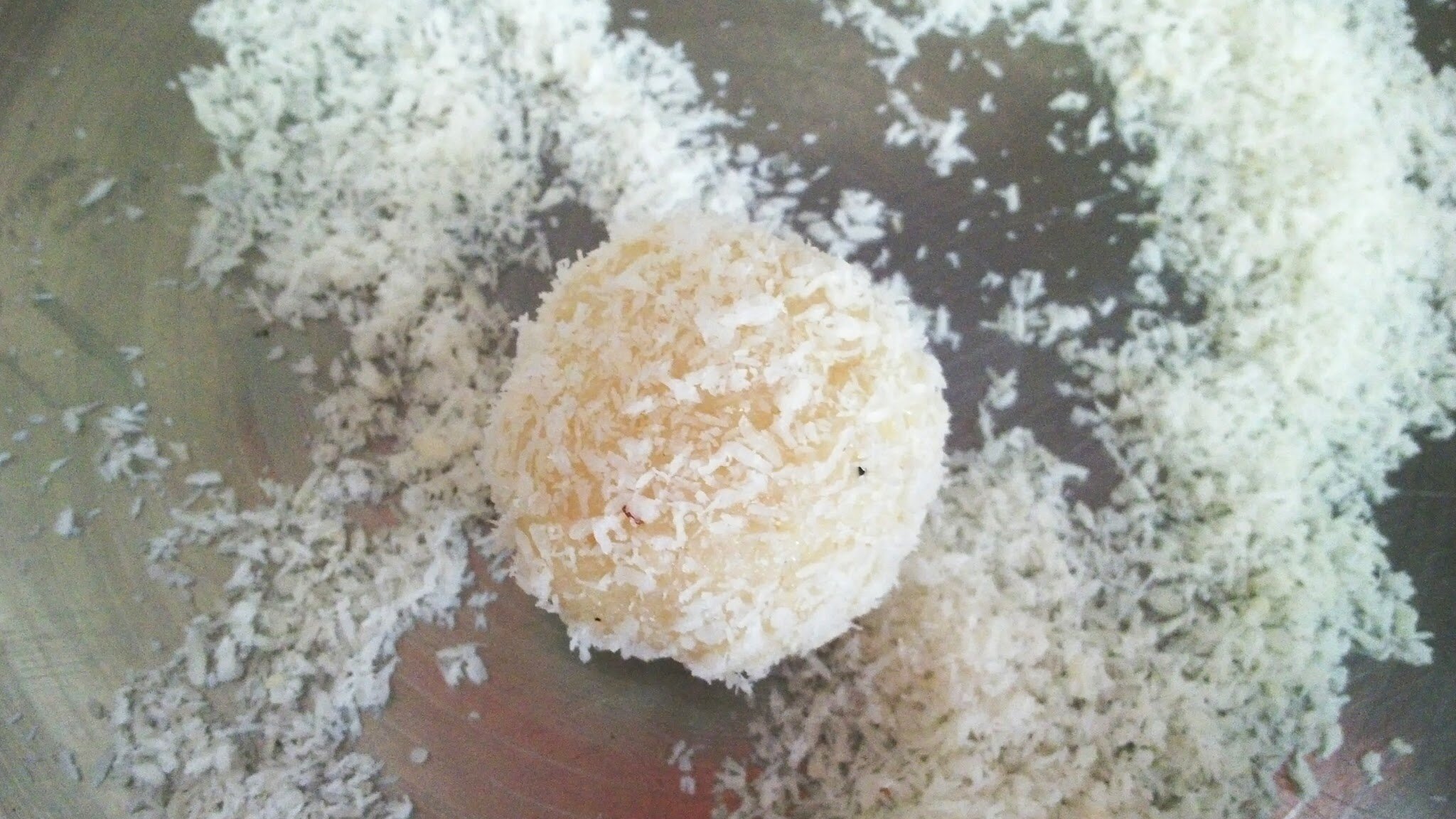 Delicious Coconut Ladoos are ready!! You can decorate them with a raisin or almond sliver on top.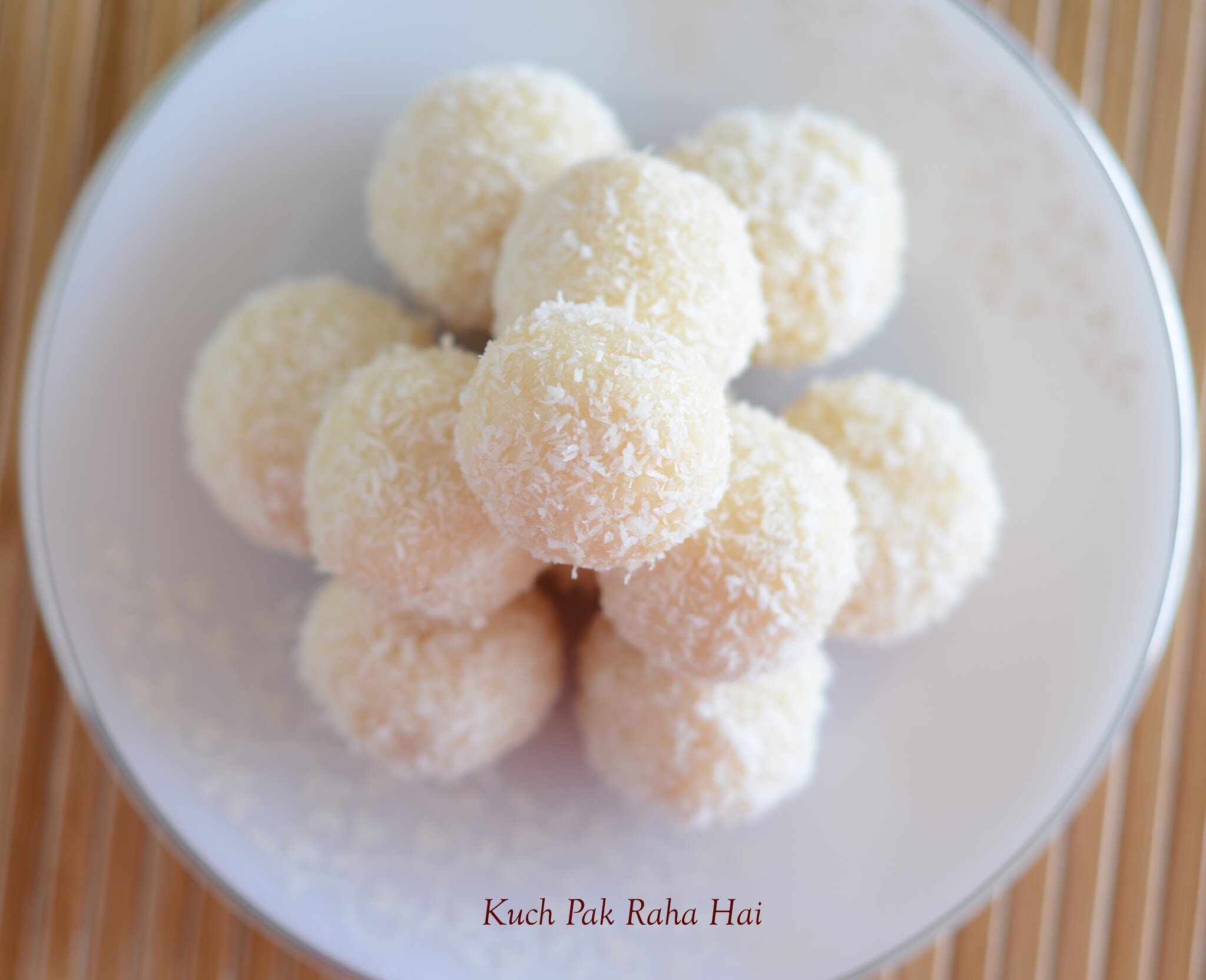 Bon Appetit!!
Coconut Ladoo Variations :
1. You can add chopped almonds, cashews,pistachios etc to add crunch to these ladoos.
2. If you are a chocolate lover, add 1-2 tsp of cocoa powder in the mixture. Mix well and you will have chocolate coconut ladoos ready.
3. You can drizzle some melted dark chocolate on top of these ladoos for contrast.
4. You can add any fresh fruit pulp like mango pulp in the mixture & cook it a little longer. This way you will get mango coconut ladoos.
5. You can stuff the centre with Nutella, caramel sauce or even any fruit jam. Do check out my Paan Ladoos recipe with Gulkand filling to get an idea.
How long can I store these Coconut ladoos?
You can store these ladoos in an airtight container in fridge for upto a week. If they become hard on cooling, just microwave for 5-10 seconds and they will be fresh again.
Other Indian Sweets recipes you might like :
Let's stay connected