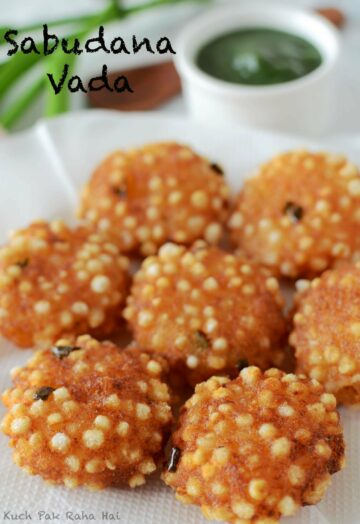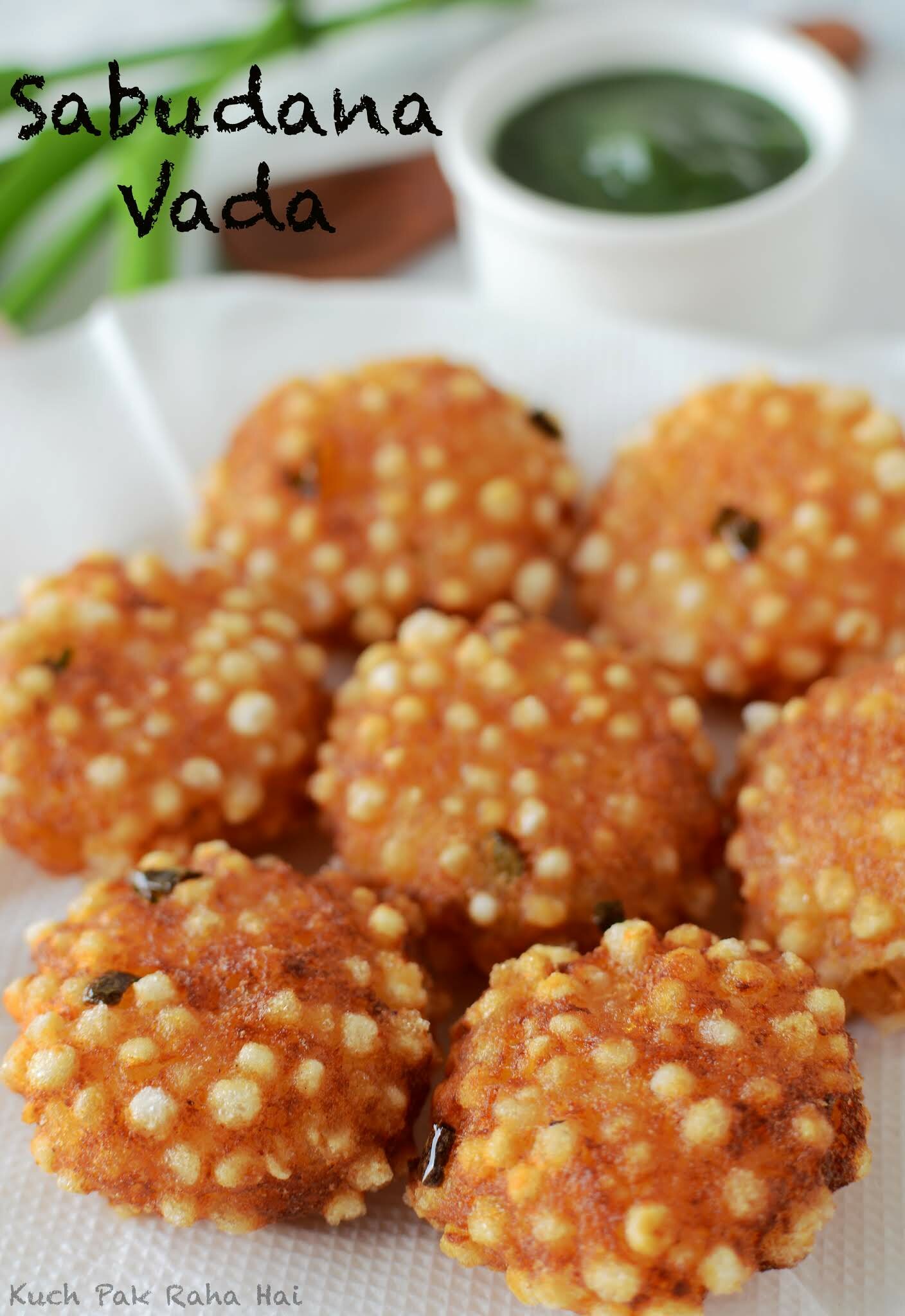 Today I am going to share the recipe of one of the most popular dish eaten during Navratri fast or vrat – "Sabudana Vada" or Tapioca Fritters. Sabudana is also known as Tapioca Pearls or Sago. These can be made  as evening snack apart from fasting too and enjoyed with a hot cup of masala tea. It is a a completely vegan & gluten free recipe.
Navratri fasts are incomplete at my home without these crispy sabudana vada or tikki. Evereyone in my family loves them. When I made them for the first time, I still remember how  Sabudana Vada got stuck at the bottom of the vessel. The oil was boiling, I could smell something burning, in the panic mode I tried to separate the tikki from the base and it broke into pieces. It was a complete disaster but after few more attempts now I can proudly say I know how to make "Sabudane Vada" 😀
What I learnt from my mistakes-
The oil should be sufficiently hot when you are dropping 'vadas' into it. 
Fry the 'vadas' on medium flame giving them sufficient time to cook. Too high temperature will burn it from outside without cooking it from inside. 
If the oil is cold or not sufficiently warm, the 'vada' will stick to the bottom. Also, when you are dropping it into the frying pan (or kadhai), give it few seconds to cook. Once the sabudana is cooked, the vada will automatically come on the surface.
In case, your vada still breaks, add some Kuttu (buckwheat) flour or Singhada (chestnut) flour for additional binding.
I have tried to explain the recipe in detail with pics below. If you follow the exact proportions and technique, then I am sure you will definitely nail it .
Other Sabudana recipes which you might like to try:
For more Navratri recipes, click here.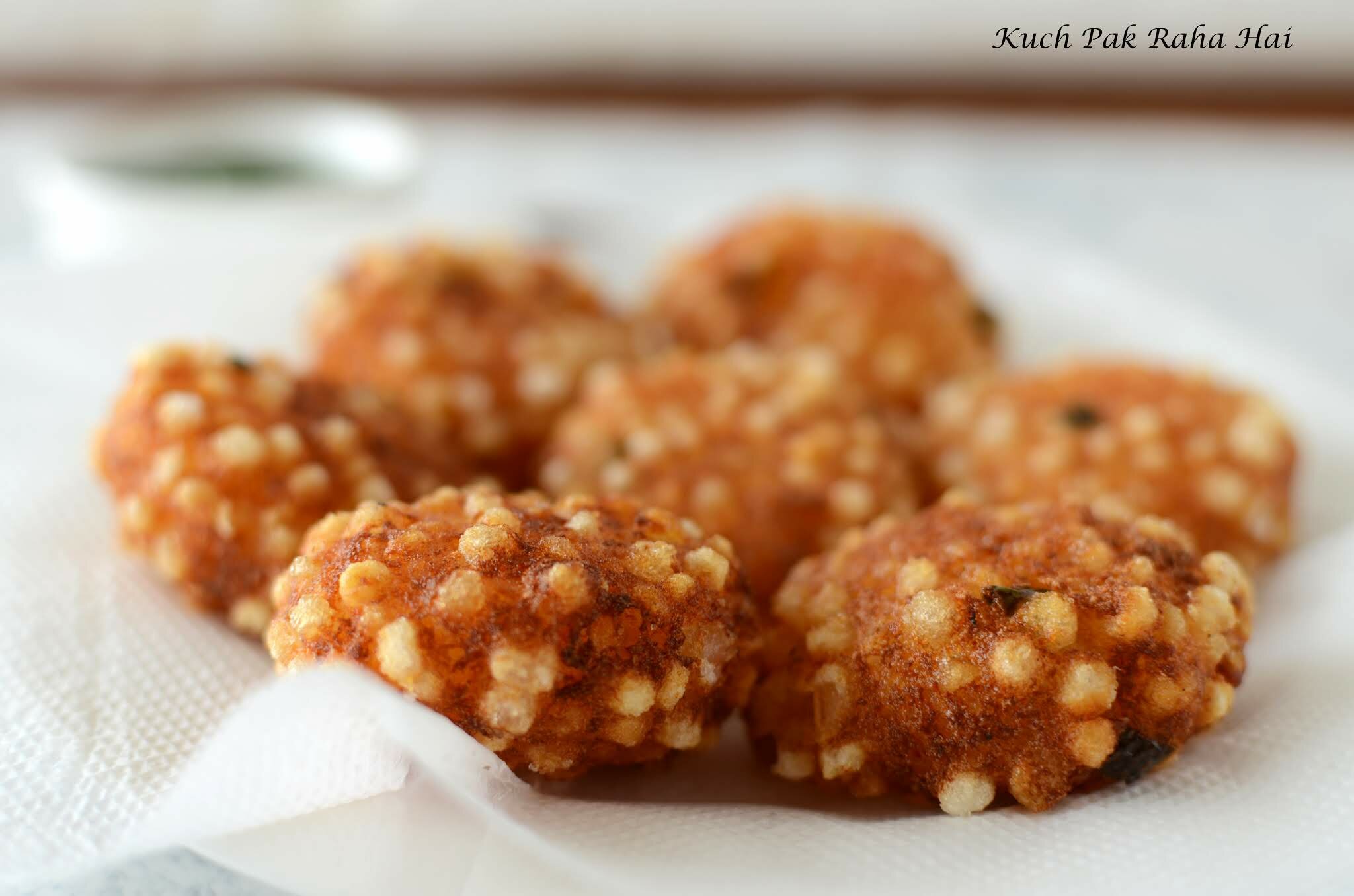 I have also shared video for this recipe on our Youtube channel as well. Please Subscribe to our channel if you like it :).
Youtube Video:
 https://youtu.be/eu8zbp-NSGw
List Of Ingredients: (Makes 12 pieces)
Sabudana (or Sago)-1/2 cup
Chopped Green Chillies-2
Medium Sized Potatoes-3
Coarsely Grounded Roasted Peanuts-3 tbsp
Cumin Seeds- 1 tsp
Chopped Coriander-4 tbsp
Rock Salt-2 tsp ( or to taste)
Red Chilli Powder- 1 tsp
Oil- For deep frying
Steps To Prepare:

Step1:
Fill the water little above the level of sabudana and keep it aside for 20 minutes.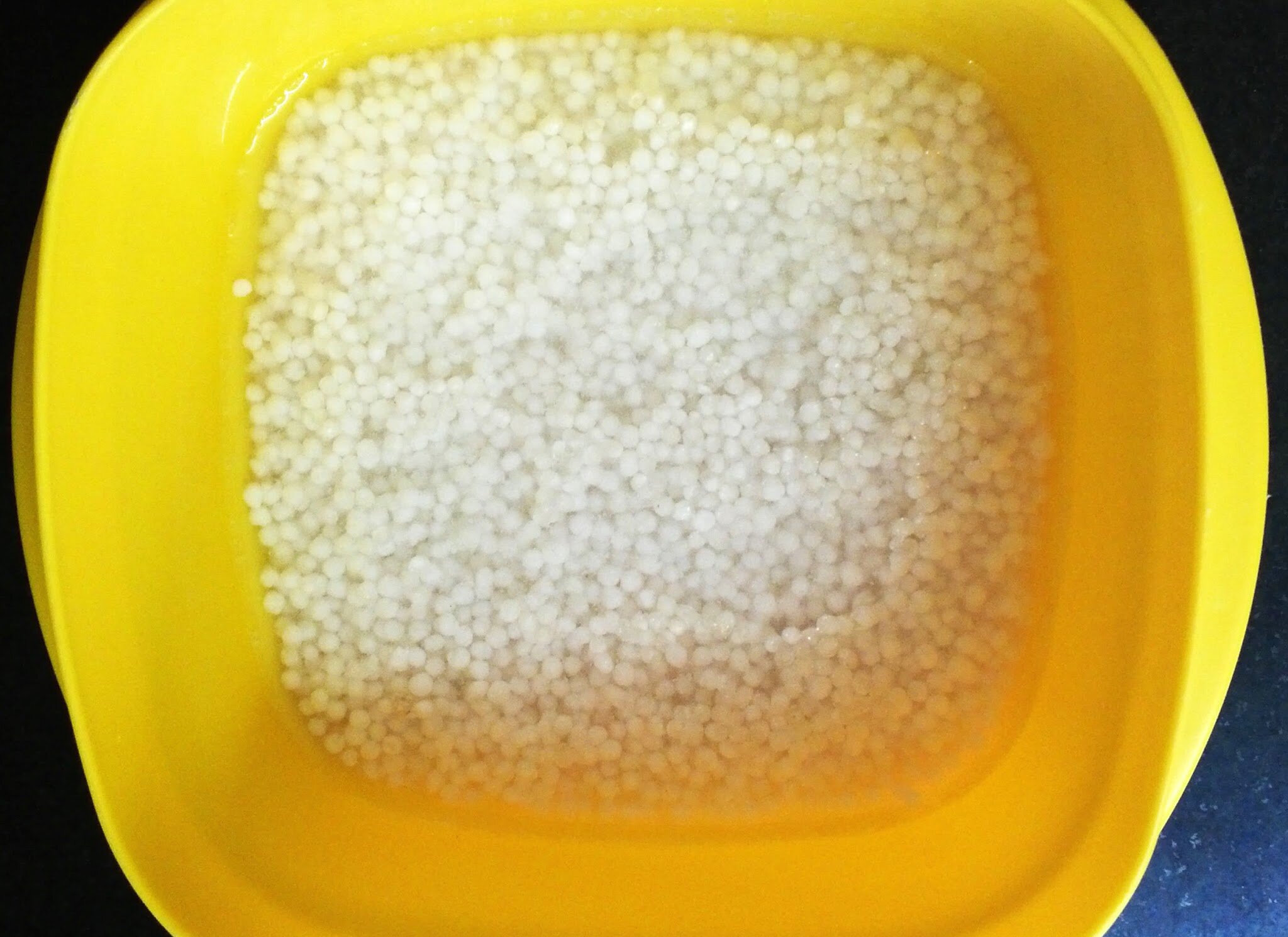 After 20 minutes, drain the excess water out of it. Cover the soaked sabudana with a lid and let them be like this for 2-3 hours.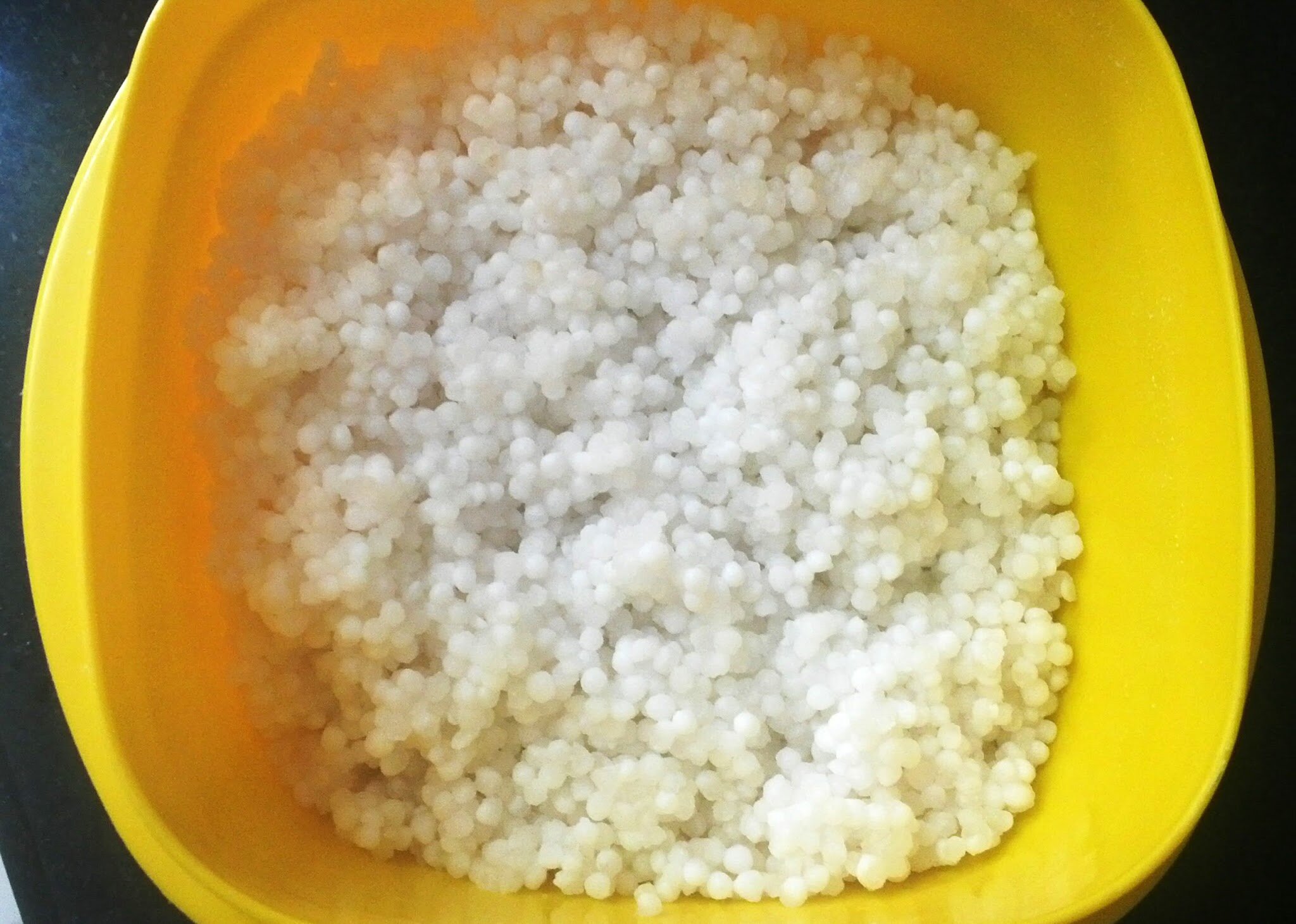 Step2:
To the soaked sabudana, add boiled potatoes, rock salt, red chilli powder, ground peanuts, green chillies and coriander.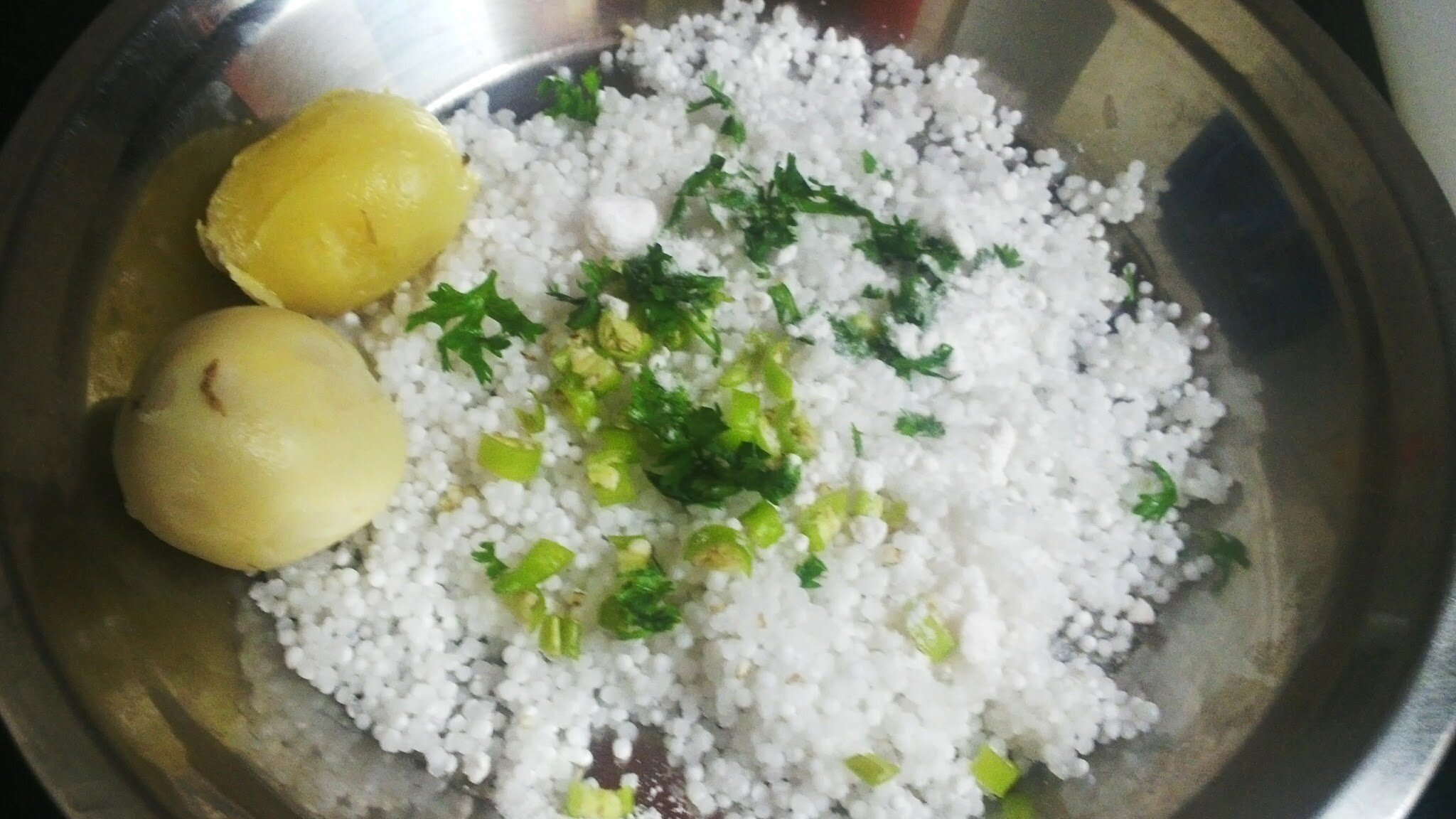 Mix them well to form potato and sabudana mash.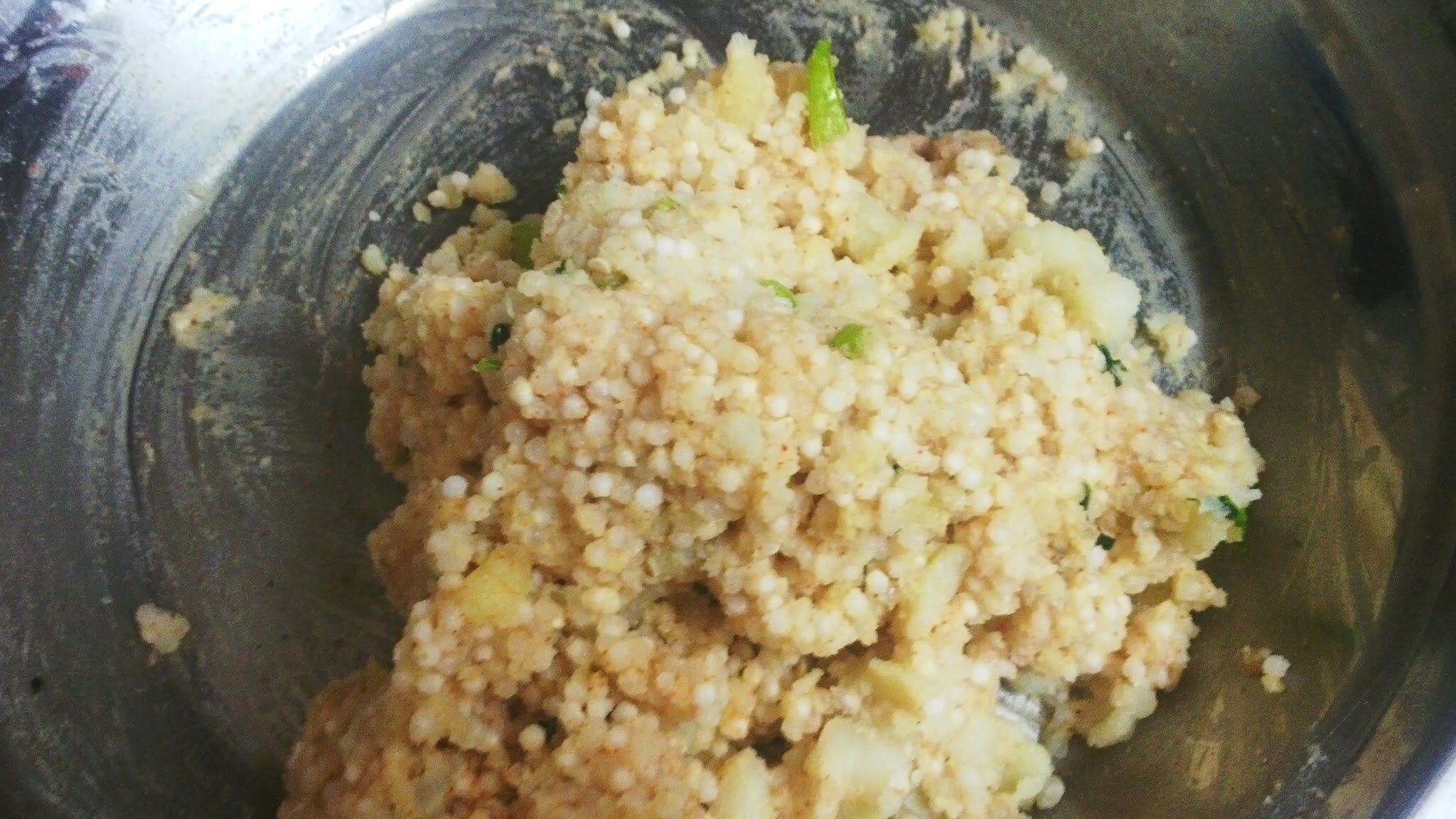 Step3:
Grease you palms with a little bit of oil. Take a spoonful of mash and form round balls out of it. Gently press it from the top. Repeat the process with the entire quantity of mash.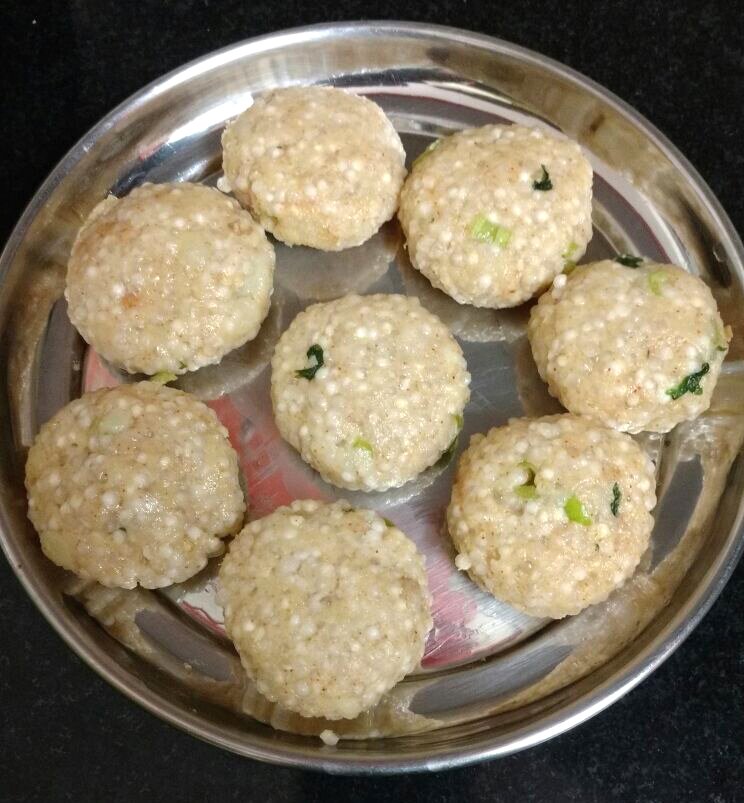 Step4:
Heat oil in a frying pan. When the oil becomes hot, carefully slide the vadas in it. Fry these on Medium-High flame. Th oil should neither be too hot nor cool. We want to give tapioca pearls enough time to cook and puff up.
Leave it for few seconds untouched. Once it is cooked, it will automatically rise to the surface.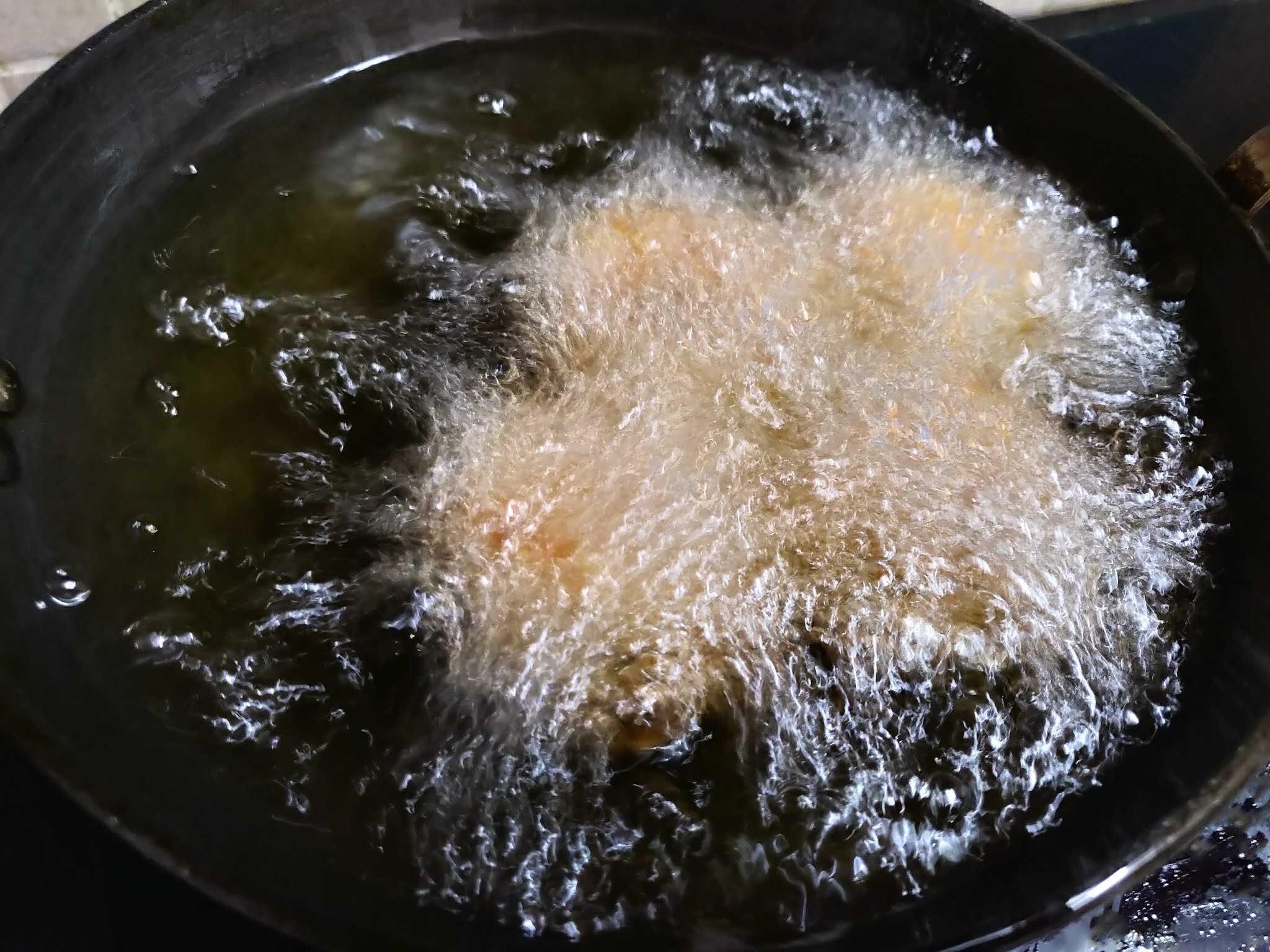 Fry them till they turn golden brown from outside.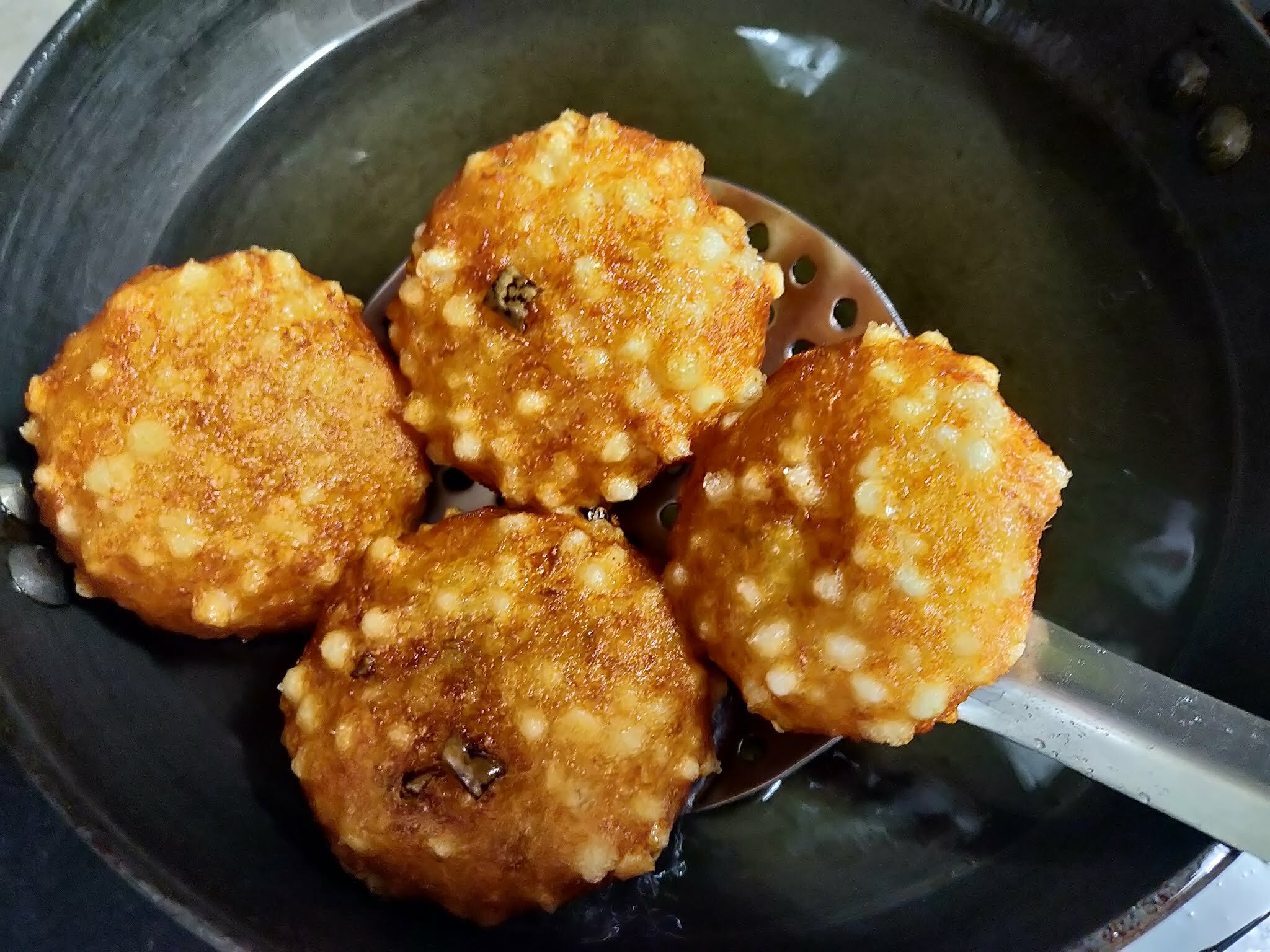 Place them over tissue paper so that extra oil is absorbed.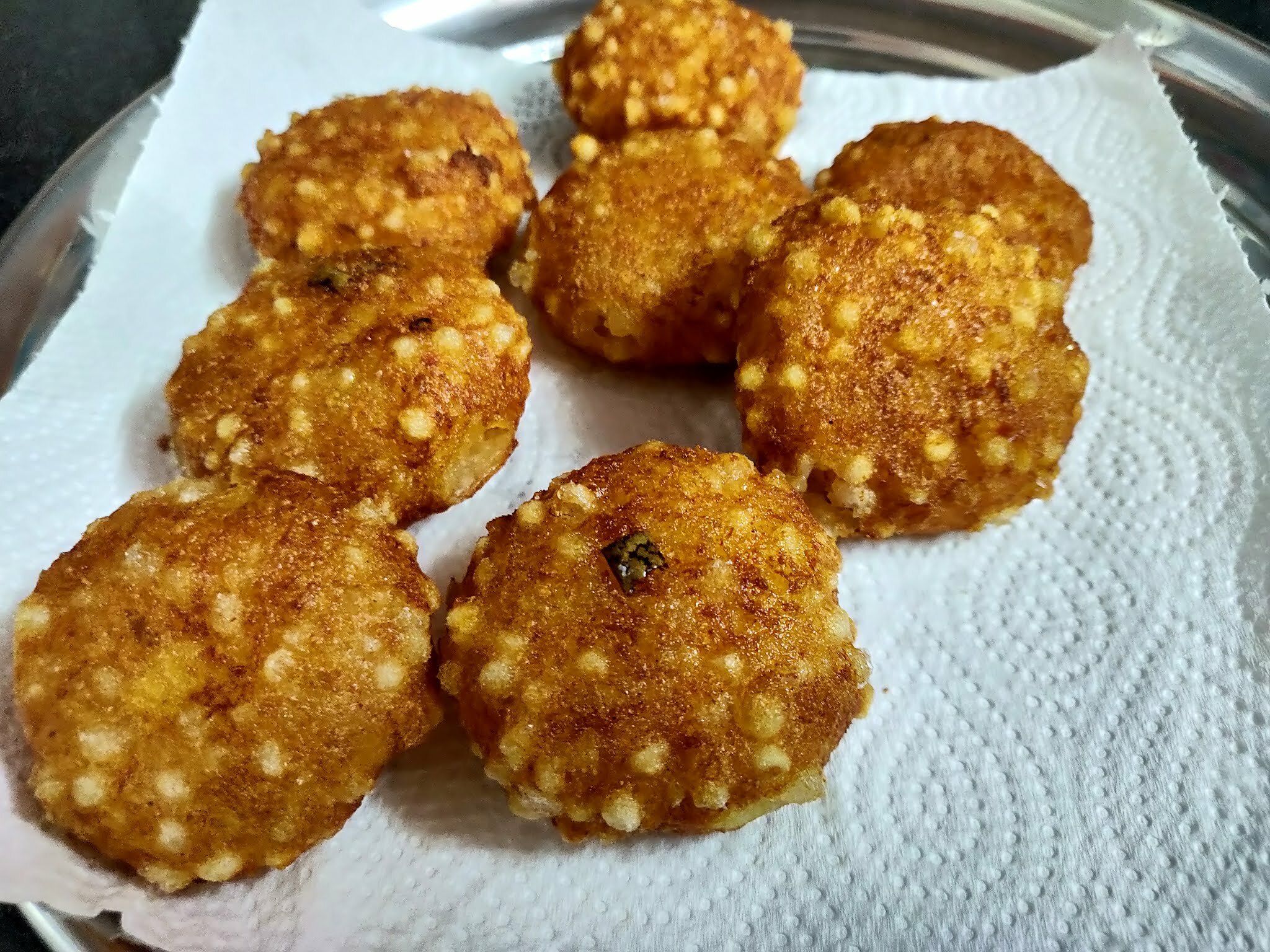 Crunchy yummy Sabudana Vadas are ready. Serve them hot with fresh coriander chutney or tamarind chutney.
If you try this recipe & share its pics on Facebook or Instagram, then don't forget to tag us or use the hashtag #kuchpakrahahahi. Also, do subscribe to our Youtube channel for regular food videos.