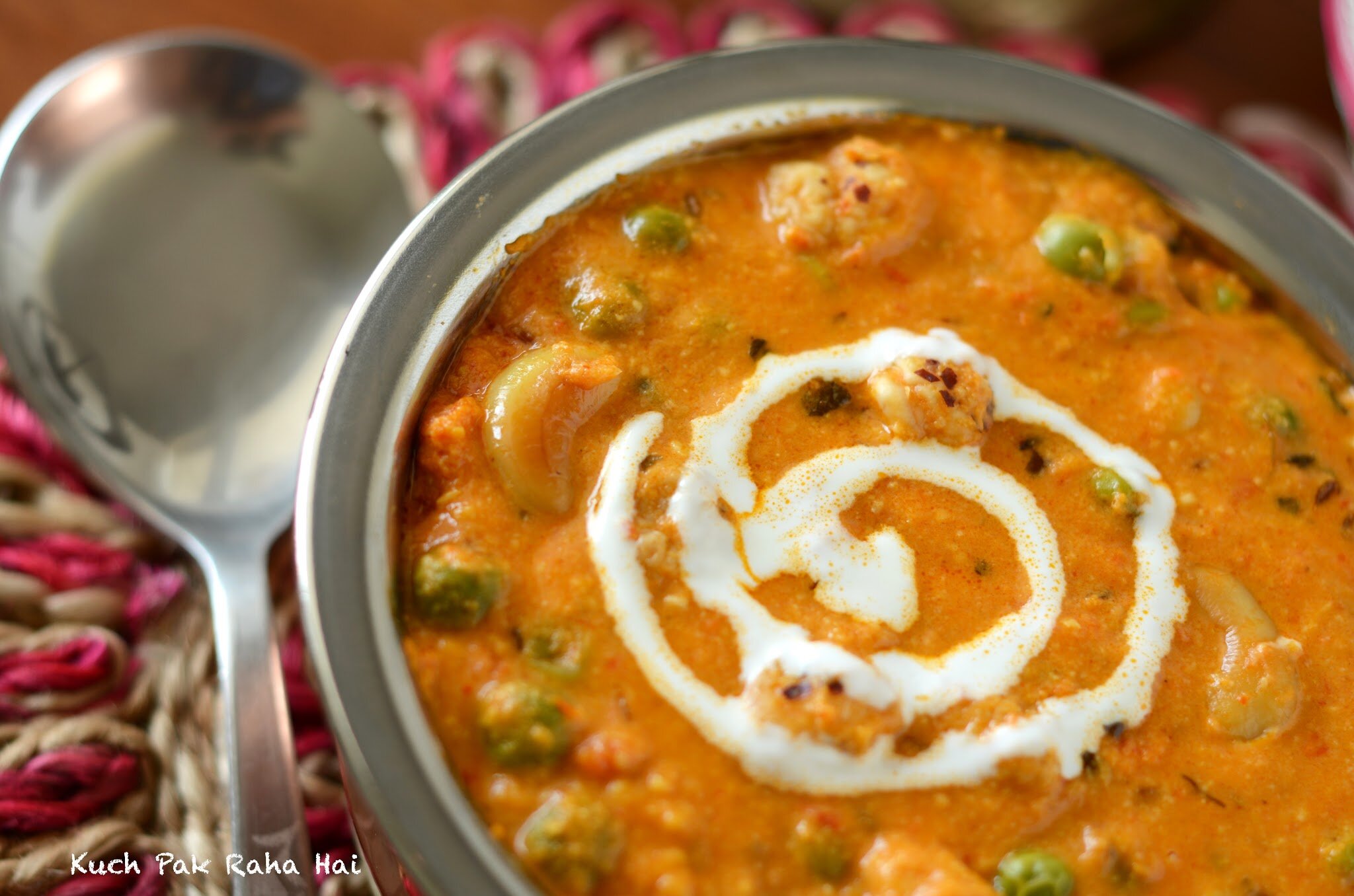 Makhana Kaju Matar Curry is an Indian delicacy consisting of makhana (fox nuts), peas and rich cashew gravy.
This Makhana Kaju Matar Curry is a perfect crowd pleaser. If you are a vegetarian and bored of usual Shahi paneer, Butter paneer or Dal Makhani then this option is just perfect for you. This Makhana Kaju Matar Curry is delicious, creamy and full of Indian flavours. The generous use of cashews in this recipe makes it stand apart from others. Soft Makhana (lotus seeds), juicy peas, crunchy cashew bites along with rich creamy curry make this dish totally irresistible.
The Makhana Kaju Matar curry recipe shared in this post is simple and easy to make. No onion or garlic has been used in this recipe. It can be eaten with rotis, naan or parathas. Makhana or fox nuts used here are quite healthy too. It is a rich source of protein, calcium, fibre and anti-oxidants etc. Other Makhana recipes shared on the blog are: Makhana Raita, Meethe (Caramelised) Makhane and Makhana Namkeen.
Hope you would like this yummy Makhana Kaju Matar recipe.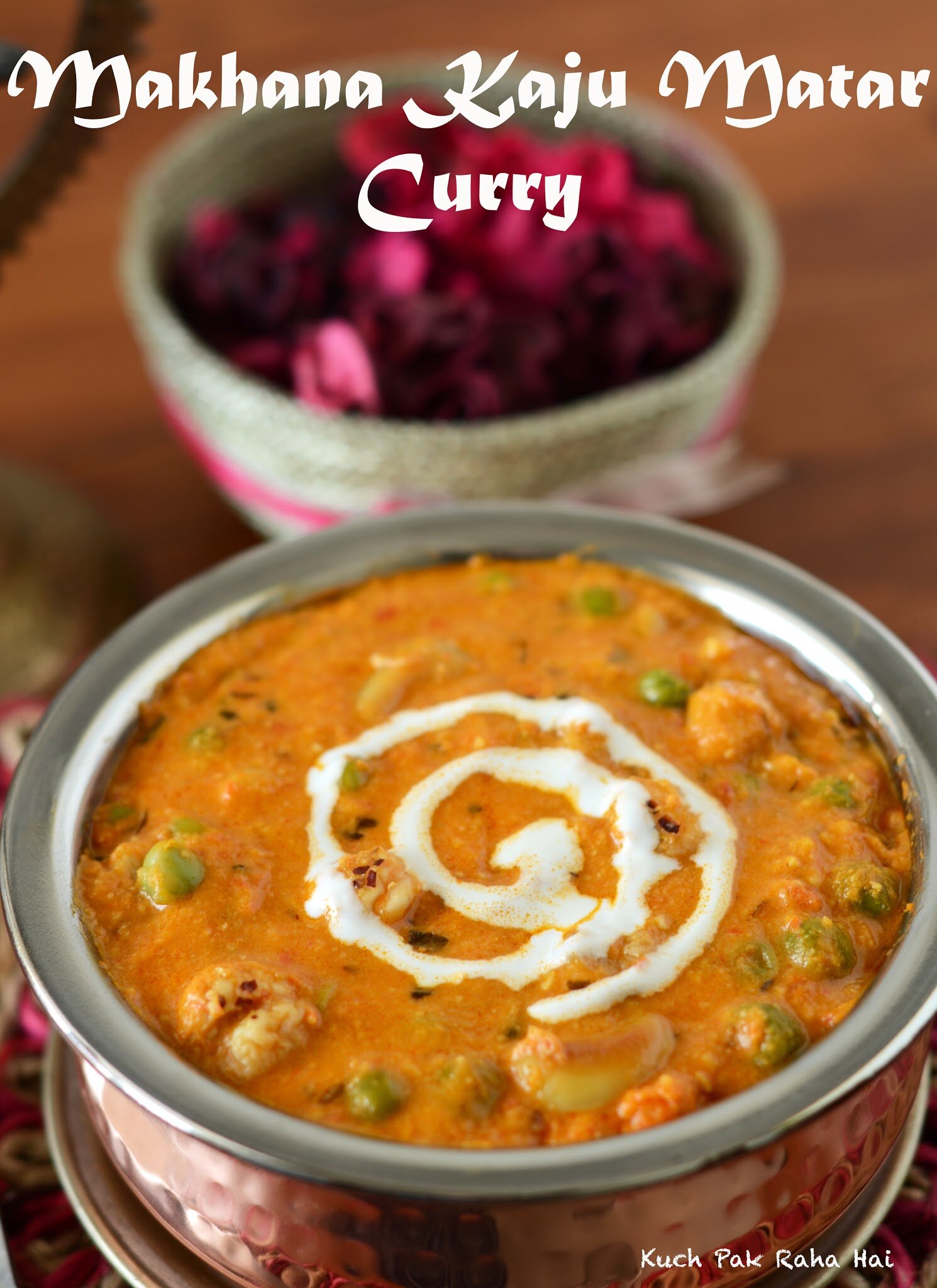 List of Ingredients: (Serves 4 to 5)
Ghee-2 tbsp + 1 tsp
Jeera (Cumin seeds)-1/2 tsp
Heeng (Asafoetida)- A pinch
Turmeric powder-1/4 tsp
Coriander Powder-1 tsp
Tomatoes-3 (250 grams approx.)
Green Chillies-2
Ginger Paste-1 tsp
Cashews-1/4 cup (For paste)
Red Chilli Powder-1/4 tsp
Salt-1 tsp
Garam Masala-1/4 tsp
Water-1/2 cup
Matar-1/2 cup
Kasuri Methi-1 tsp
For frying/roasting:
Makhana (Fox Nuts)- 1 & 1/2 cups
Cashews (Split into two)-8 to 10
For garnishing :
Steps To Prepare:
Step1:
Take 1 tsp ghee in a heavy bottomed pan. Add cashews to it and roast on a medium flame till they become slightly golden in colour. Take these roasted cashews out on a plate and keep them aside. These roasted cashews will be required later.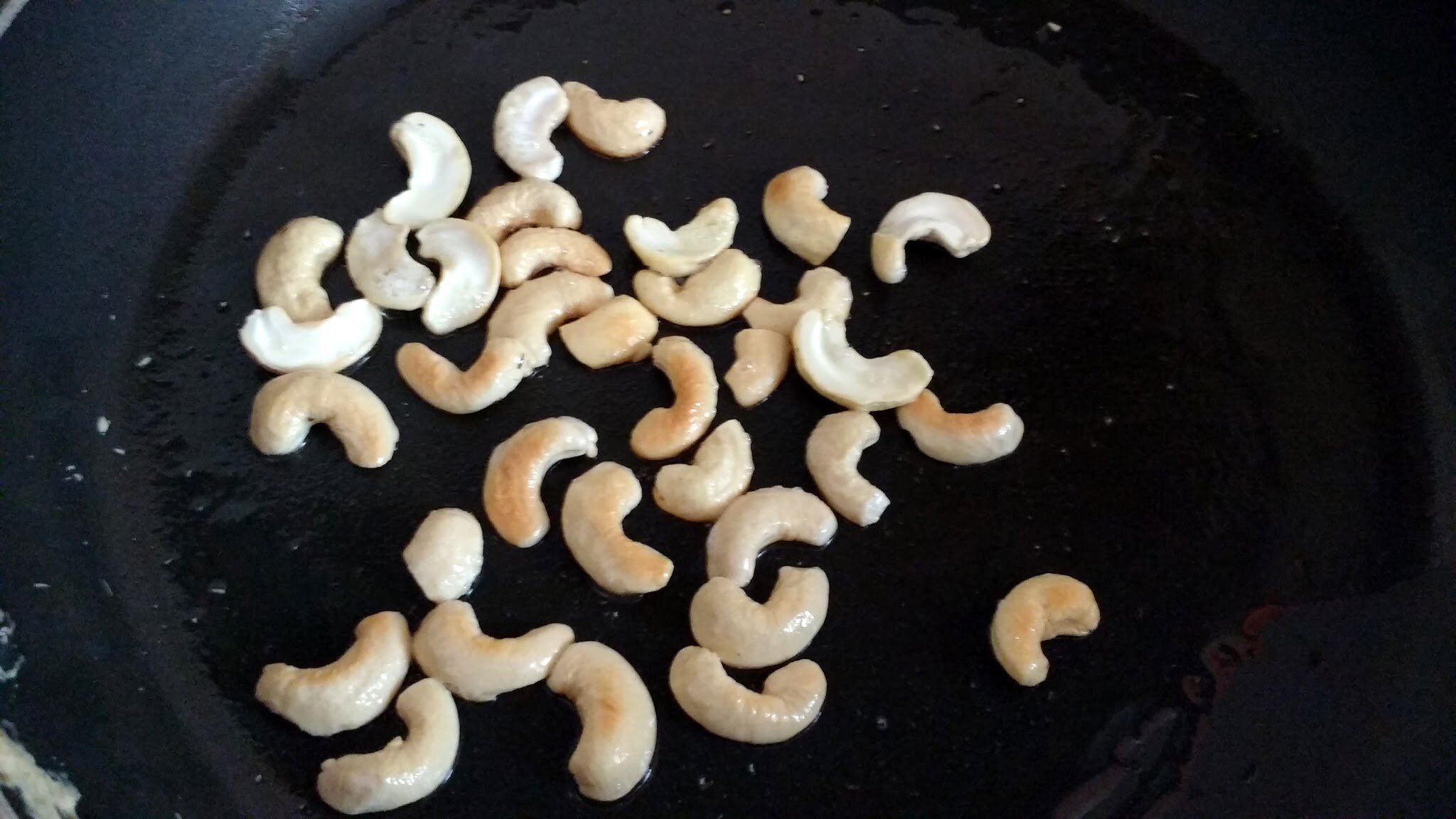 In the same pan add makhana or fox nuts. Roast it on low flame till they become crispy and slightly golden in colour. Keep them aside.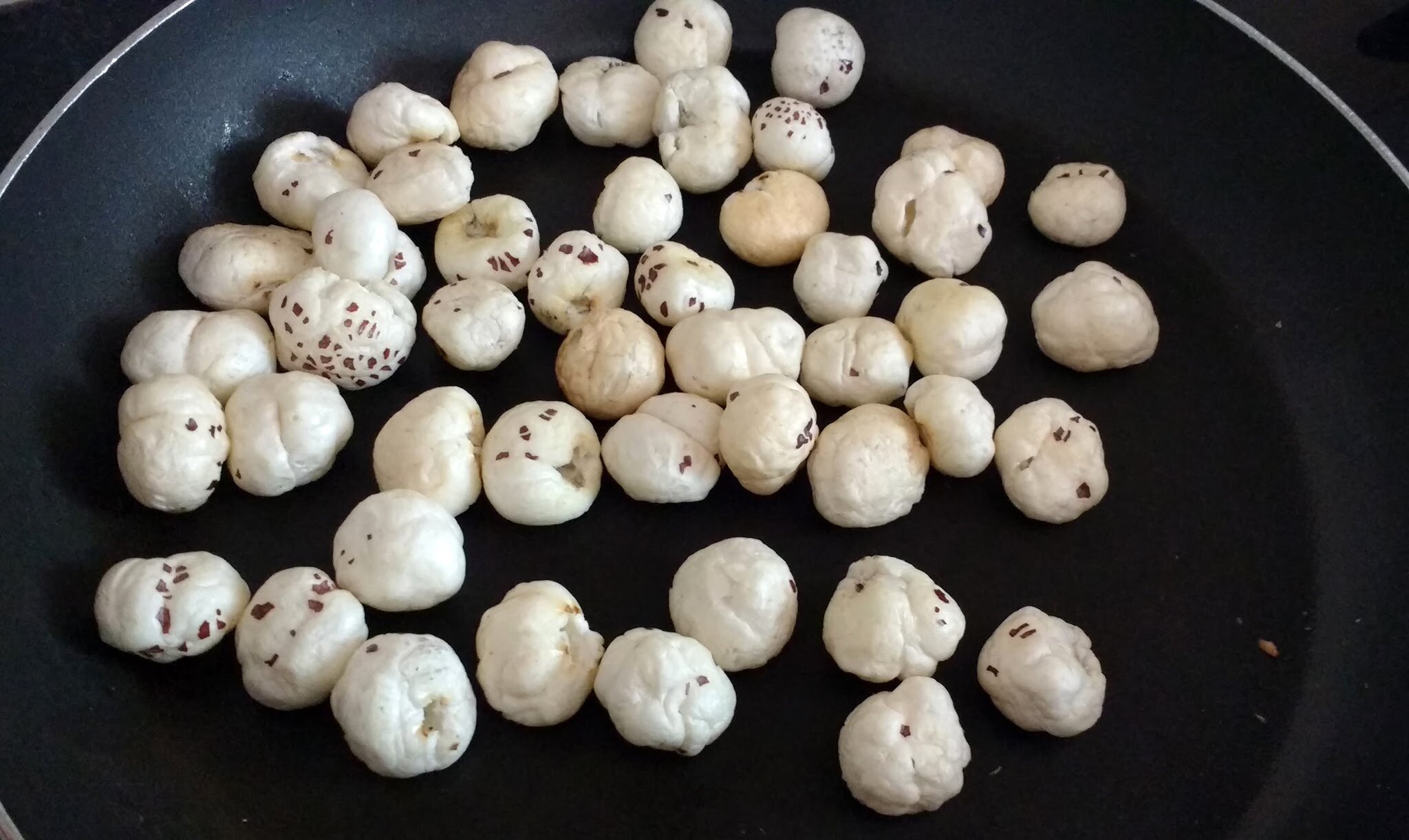 Step2:
Soak the cashews (Please note these are not roasted ones.These are 1/4 cup cashews meant to be used for gravy) in warm water for 10 to 15 minutes.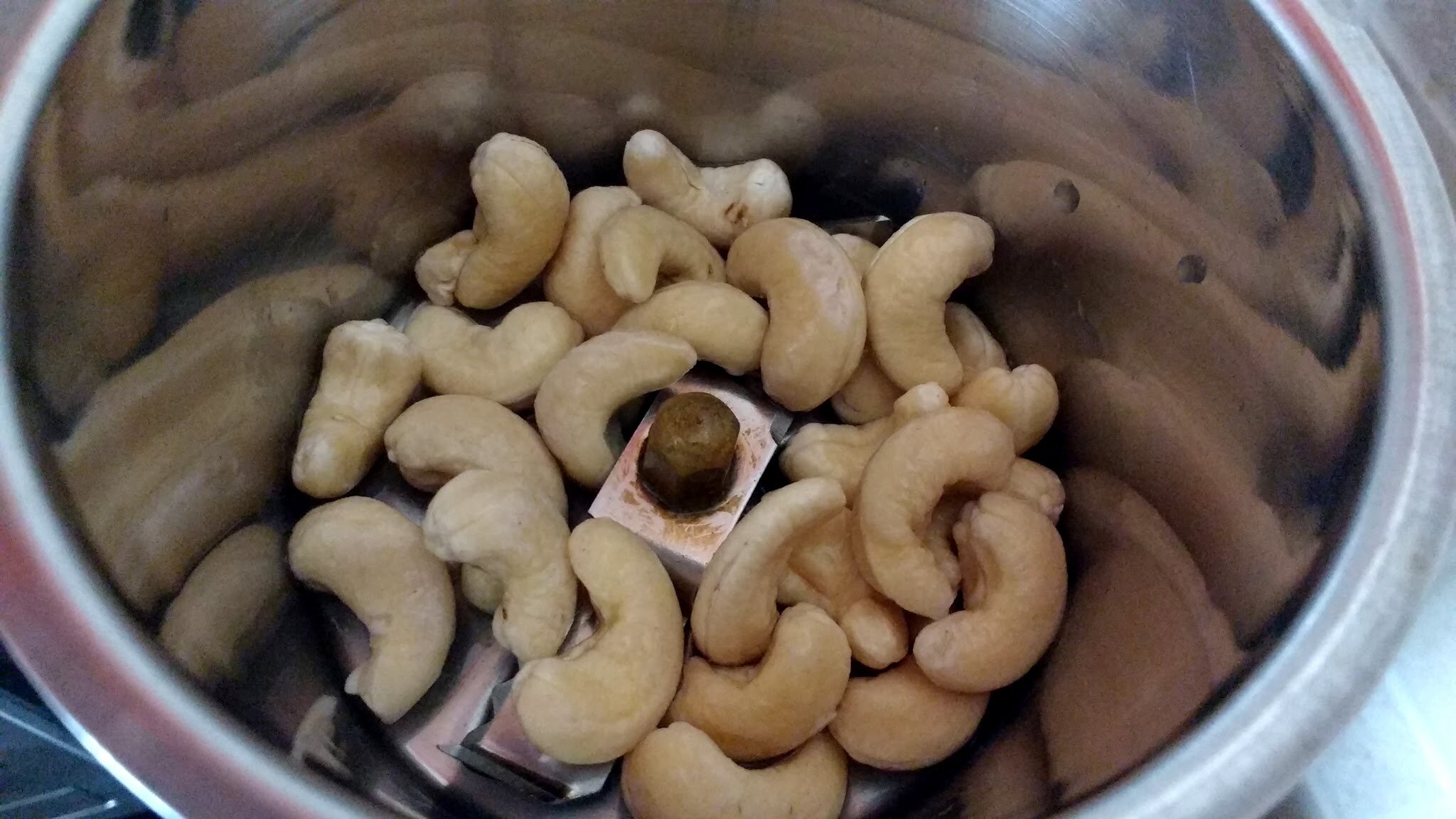 Add these soaked cashews along with 2 tbsp of water to a mixer jar or food processor. Puree the cashews till they achieve cream like consistency. Keep this cashew paste aside as we will be needing it in preparation of gravy.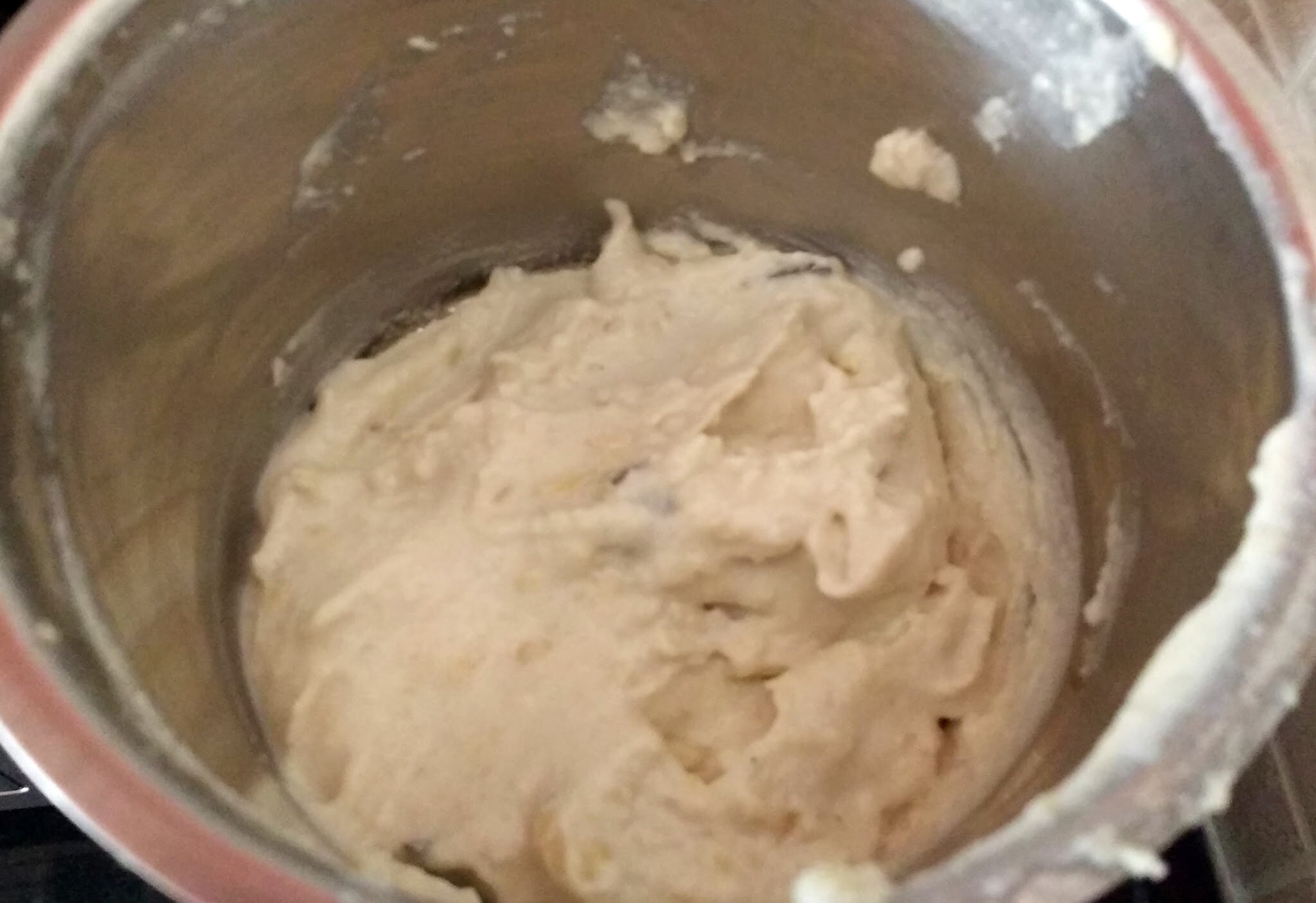 Step3:
Puree the tomatoes along with ginger and green chillies. Add 2 tbsp ghee in a heavy bottomed pan. Add jeera, heeng, turmeric powder and coriander powder to it. Roast the spices for 5-10 seconds till they start emitting aroma.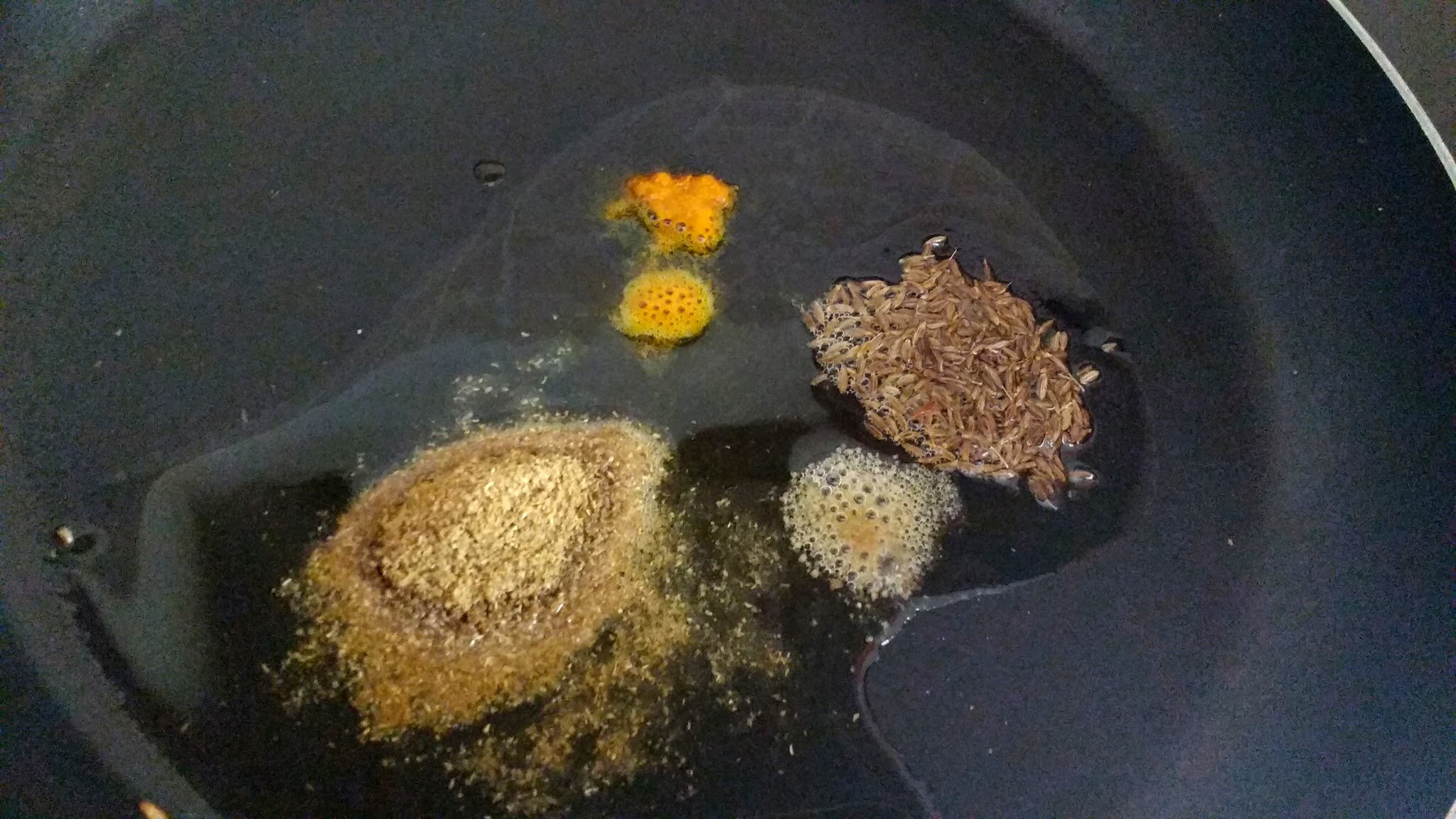 Add tomato puree to it.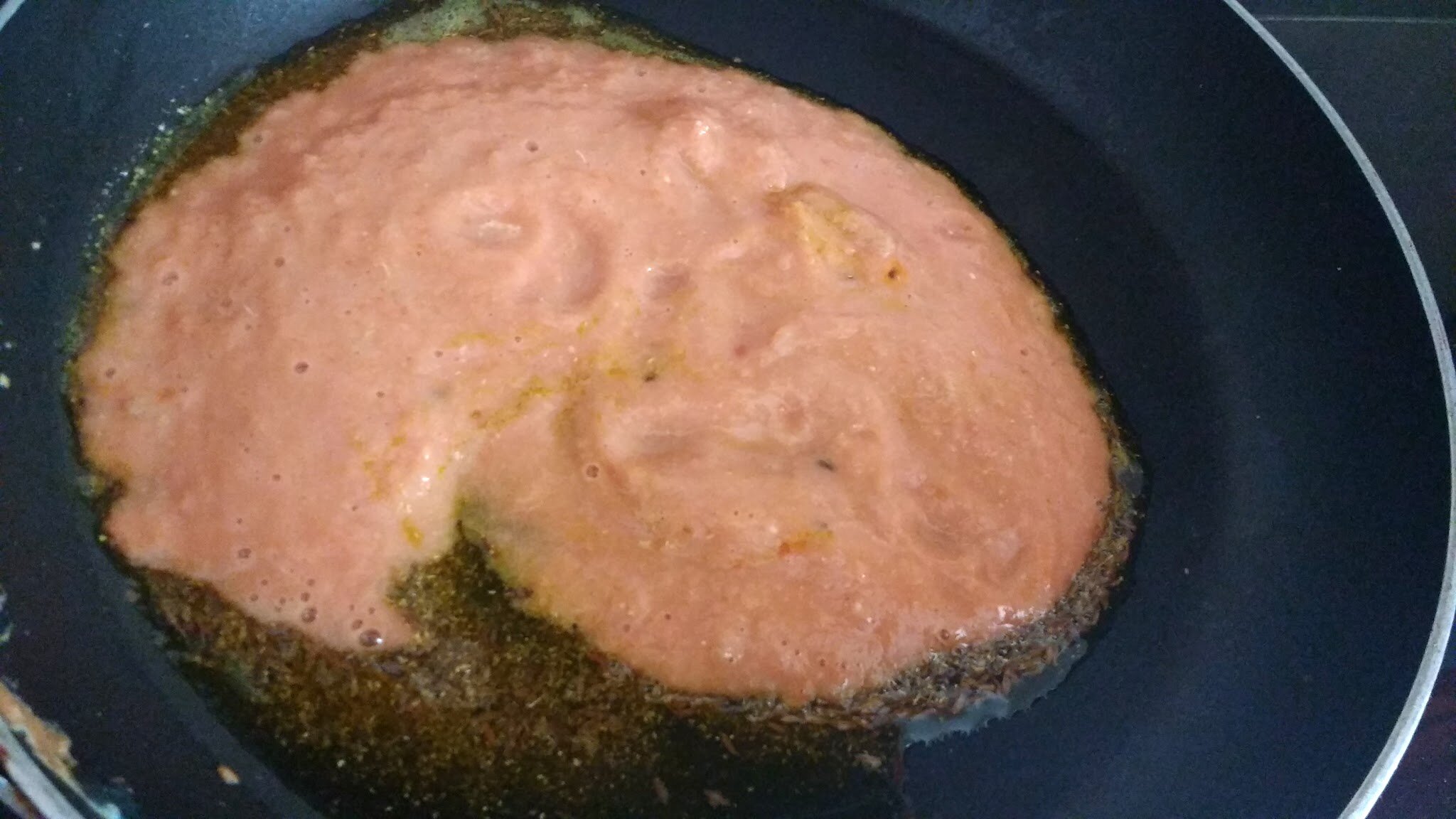 Cook this tomato puree on medium flame till the entire spice mixture starts leaving the fat on surface (as you can see below).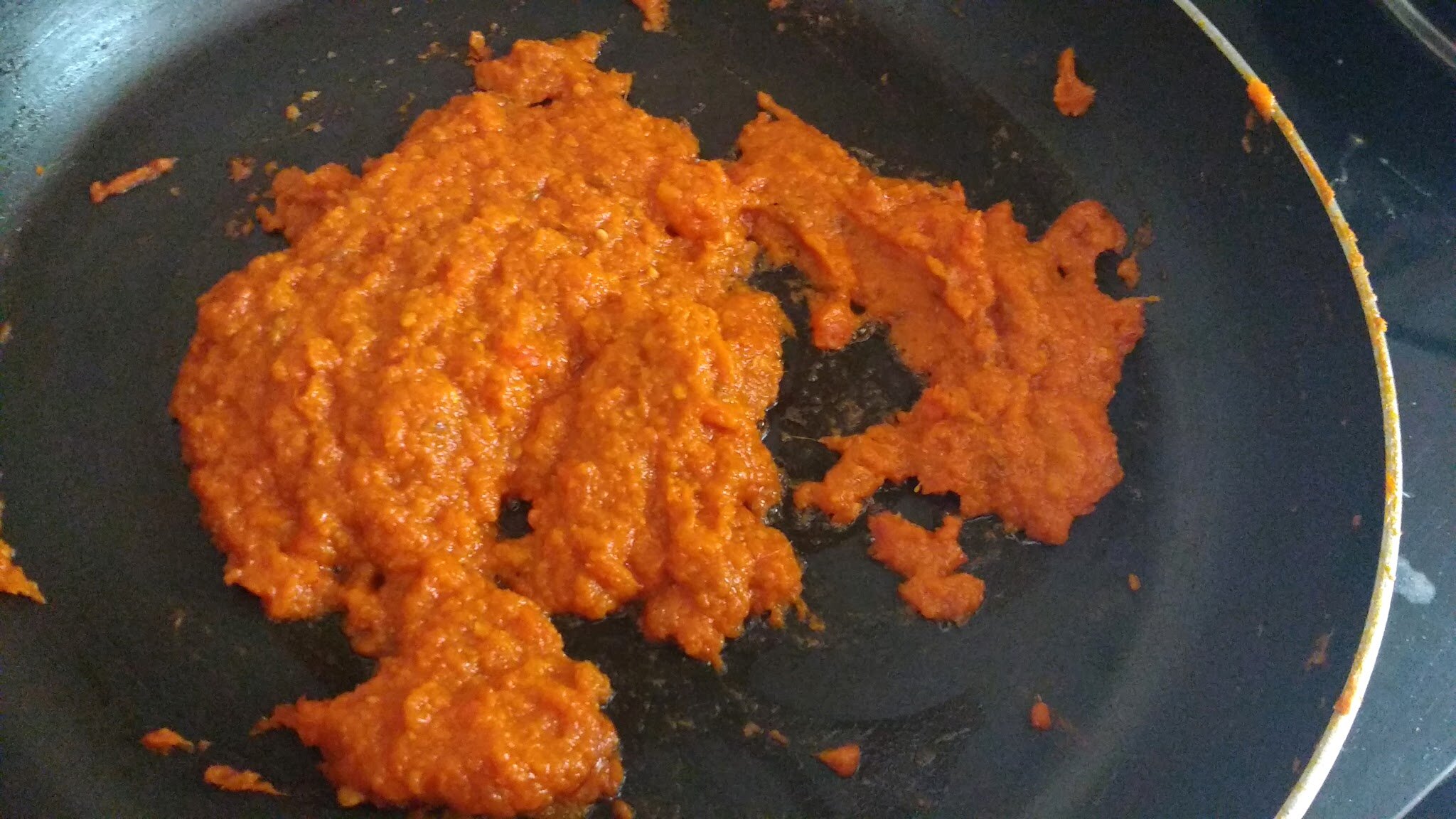 Step4:
Add cashews paste (prepared in step2), salt, red chilli powder and garam masala to the pan.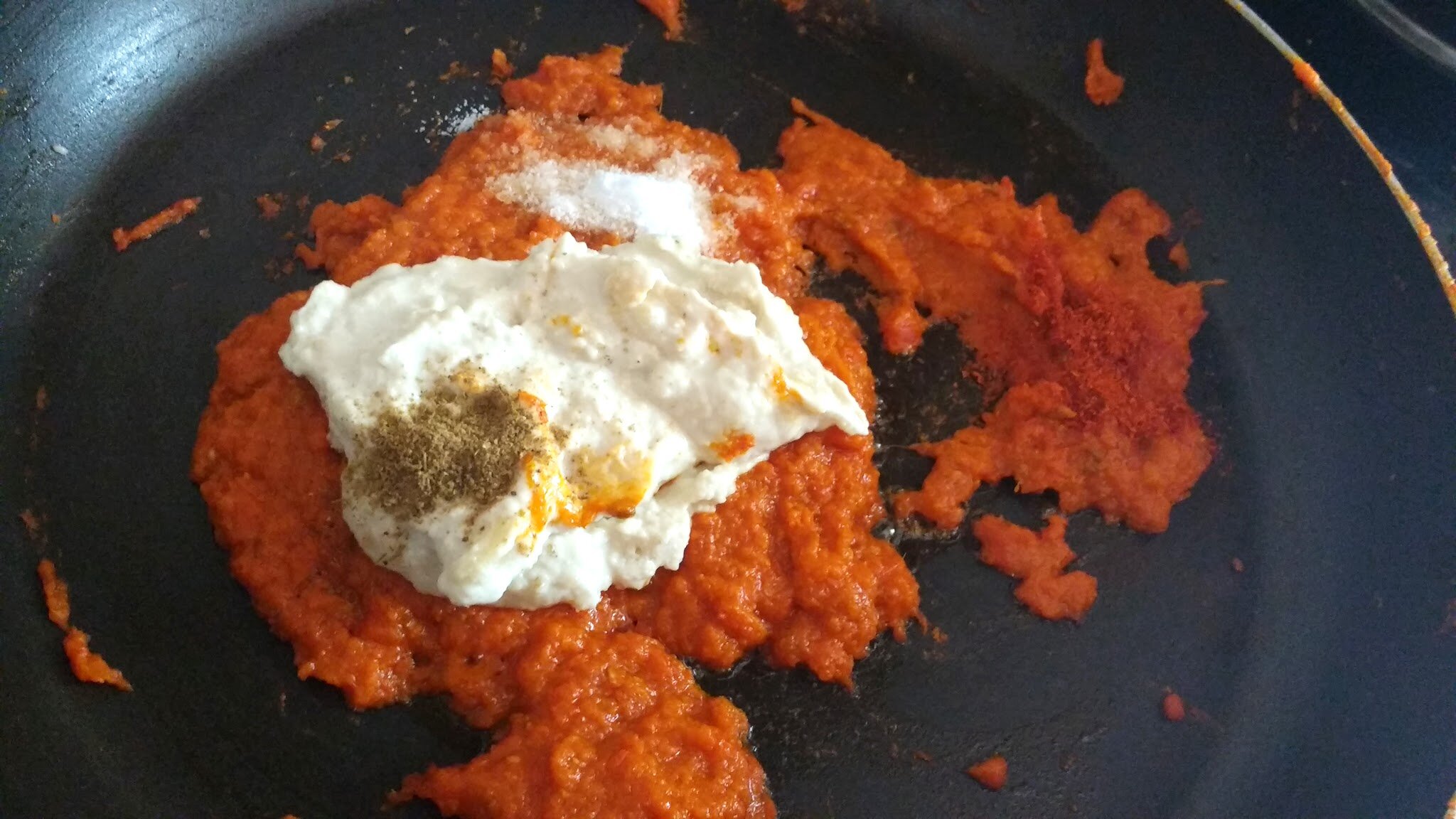 Mix it well for 1-2 minute.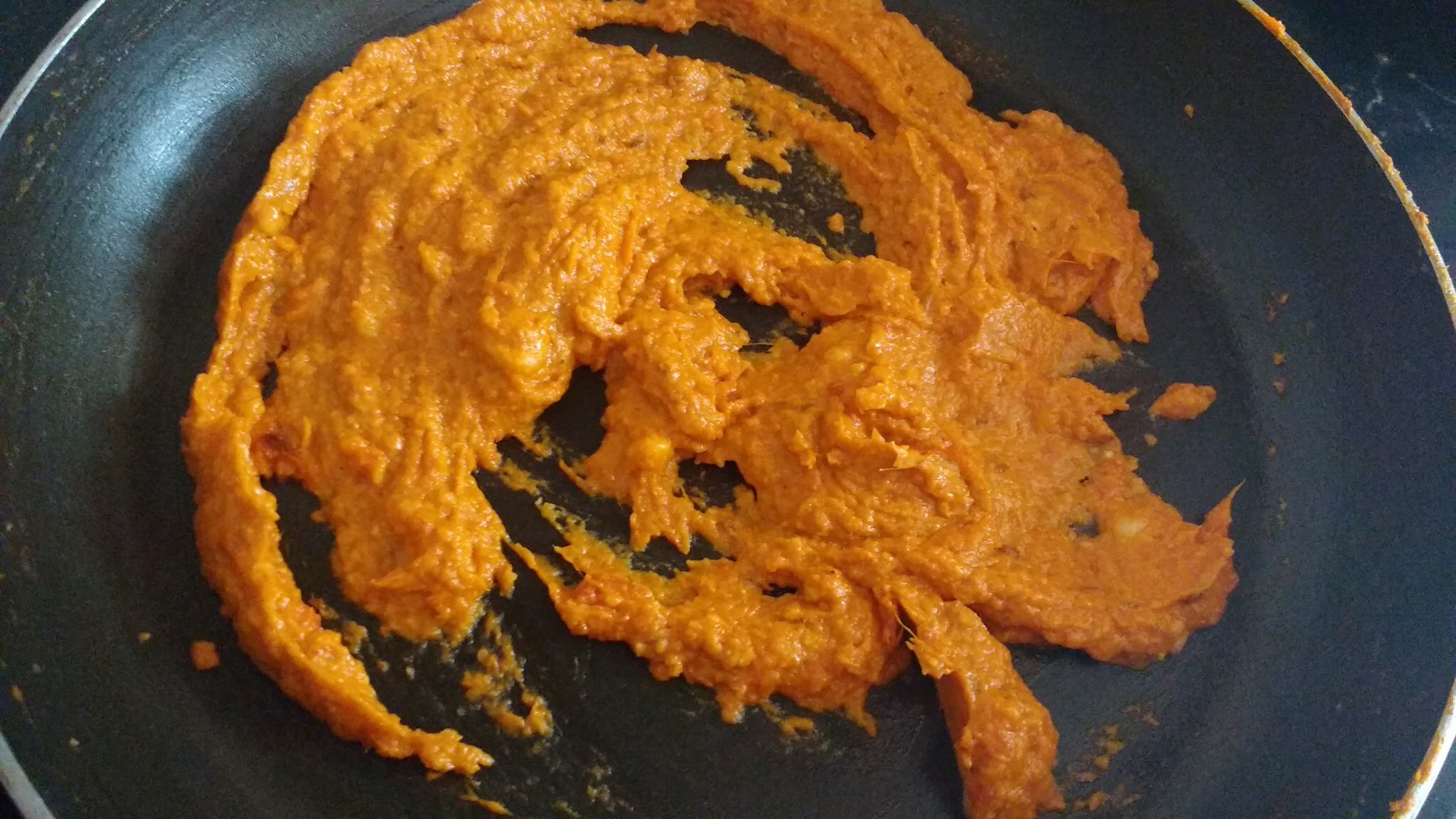 Step5:
Add 3/4 cup water to the pan and peas (matar as well). Stir gently and then cover with a lid for 10 minutes. Simmer the flame. We are doing this to allow the peas to cook. You can use fresh or frozen peas.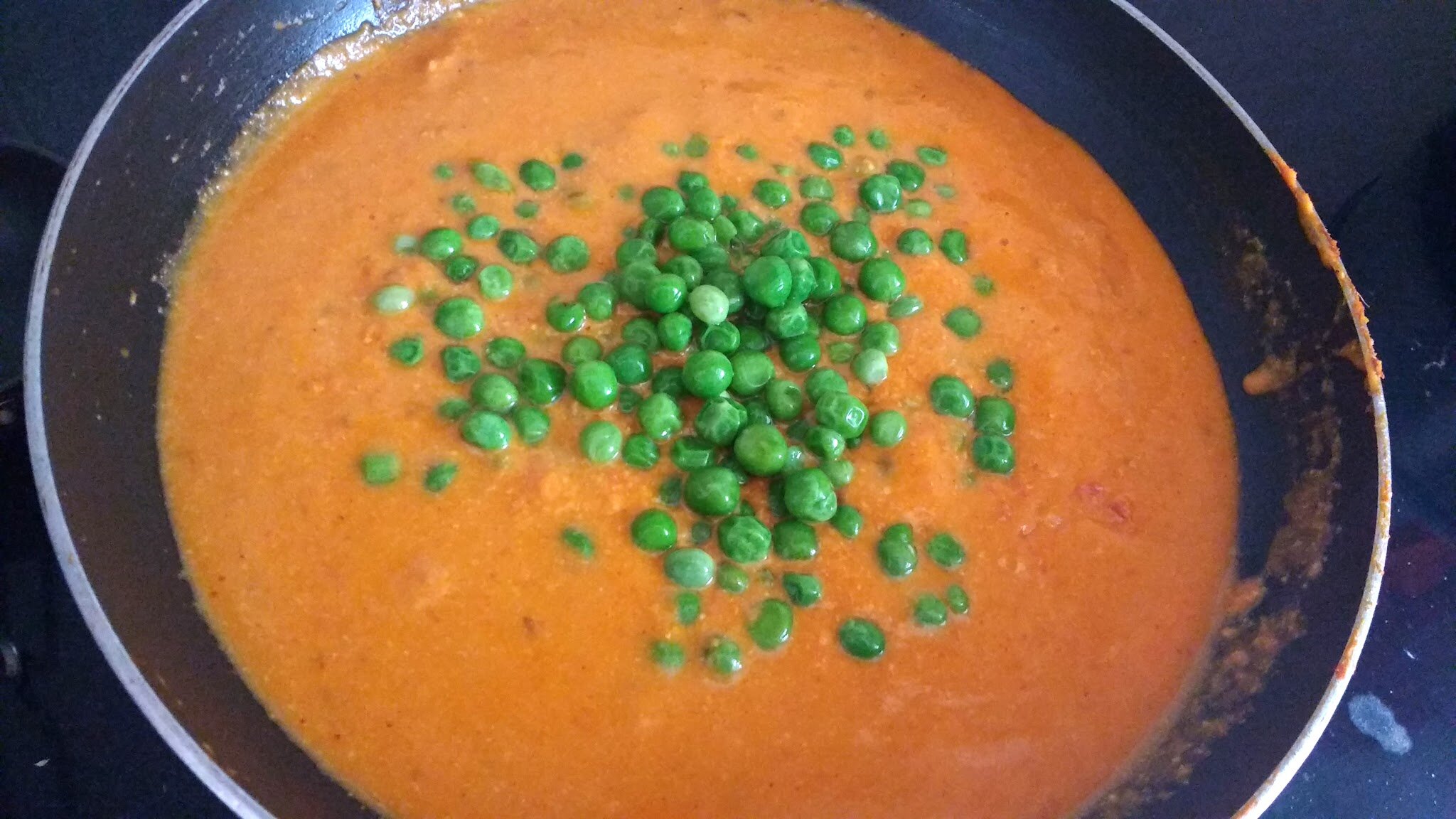 Step6:
Add roasted makhana (fox nuts), cashews, kasuri methi and 1/4 cup water to the pan. Mix well and let the curry cook on low flame for  5 minutes.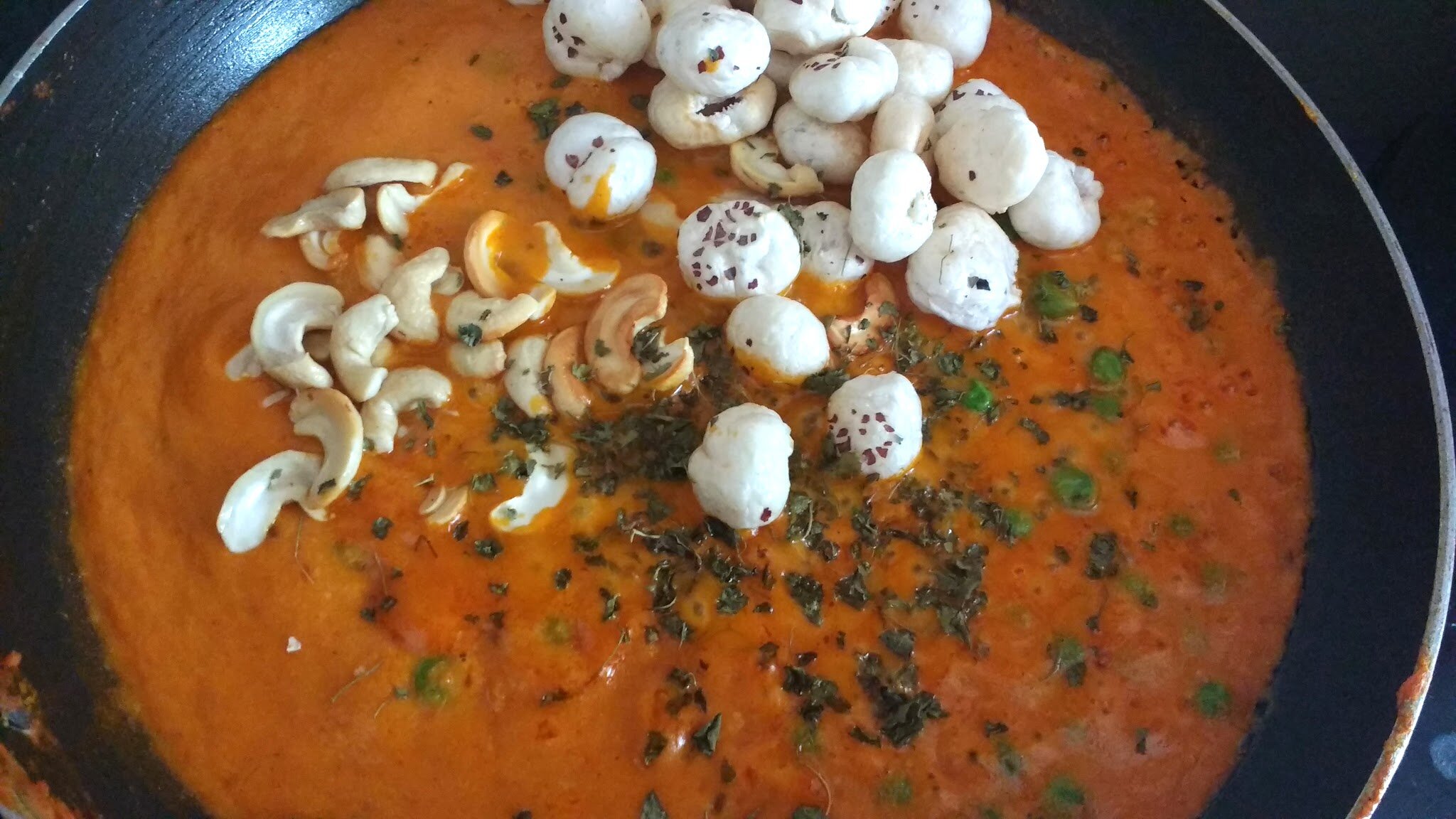 Delicious creamy Makhana Matar Curry is ready!! Garnish it with some fresh cream or chopped coriander leaves.
You can enjoy Makhana Matar with your favourite Naan or Phulkas (Roti).