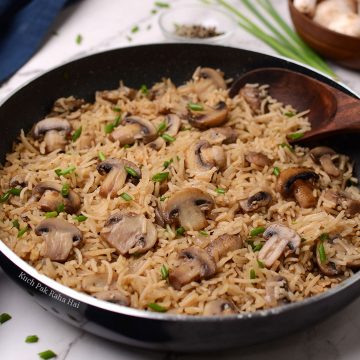 Mushroom rice is an easy flavourful rice recipe made with button mushrooms, onion, garlic & black pepper etc. It can be served on its own or as a side dish.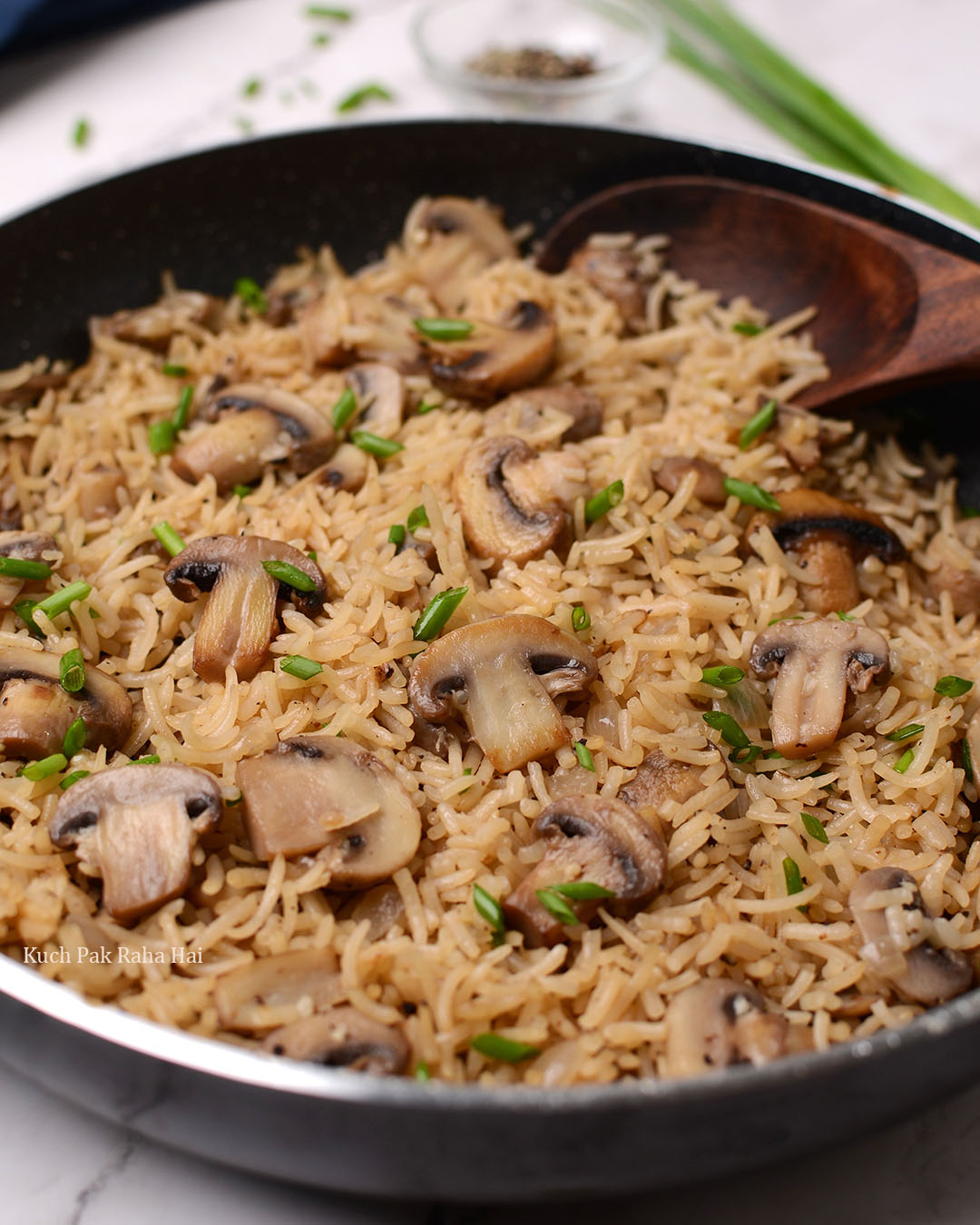 The mushroom rice recipe share here is:
 One pot
Vegan (dairy free)
Gluten free
It is an absolute treat for mushroom lovers & makes for a quick delicious dinner or lunch. You can have it on its own or serve with some dishes like crispy tofu, stir fried broccoli, sweet & sour tofu, sticky cauliflower or gravy manchurian.
Mushrooms are rich source of anti-oxidants, vitamins and minerals like potassium, zinc & magnesium etc. They can be used in variety of recipes like pilaf (pulao), curries, appetisers, pasta or can be just sautéed in some garlic butter as side dish. They are also added to broths or soups to add umami flavour.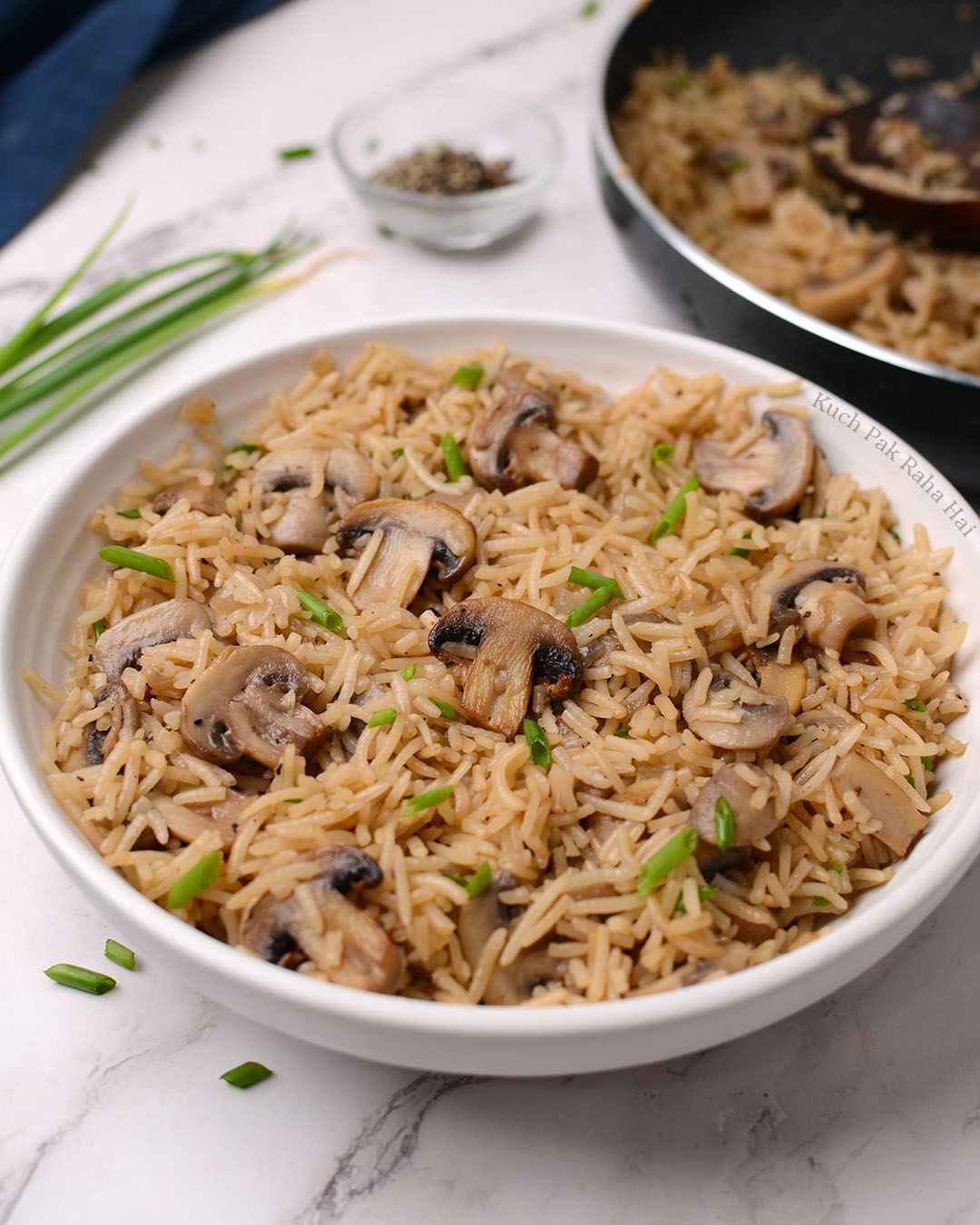 The important thing in this mushroom rice recipe is to bring out the flavours so that they can all be soaked up by rice. This is done by first sautéing the mushrooms in olive oil, butter & then later on cooking them with rice. Onion, garlic and spring onions are added to further enhance the flavour of rice.
Type of rice used in mushroom rice:
I have used long grain Basmati rice in this recipe. Personally I like the way they turn out nice & fluffy with mushrooms. Jasmine rice tends to turns out sticky but you can use them too.
Please make sure you rinse the rice well 2 to 3 times and soak them for 15 minutes to get rid of all the dust & extra starch. It is a simple step but make the rice fluffy and grains don't stick to each other. For a healthier version you can even use brown rice or quinoa.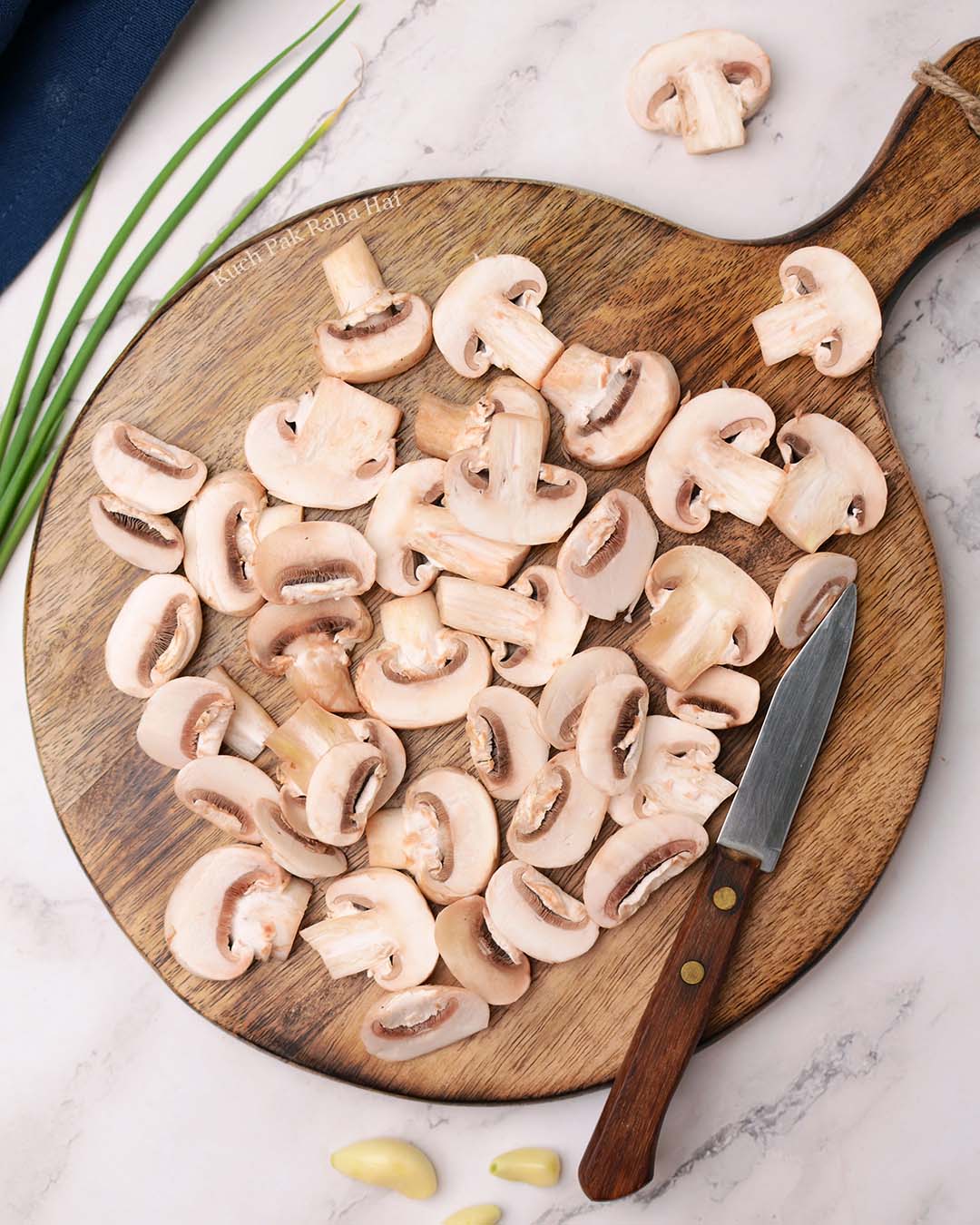 Can I make this mushroom rice ahead of time?
Yes you can make mushroom rice a few hours ahead of time and store it in fridge. Just add a splash of water & microwave them for 2 minutes before serving.
Youtube Video:
This one pot mushrooms rice recipe is my favourite as it makes for a filling meal with punch of mushroom flavour. As much as I love mushrooms, my husband dislikes them to the core. I am still amused by the fact how can anyone not like these delicious earthy juicy mushrooms.
More mushroom recipes you might like:
Hope you will like this delicious & easy mushroom rice recipe!!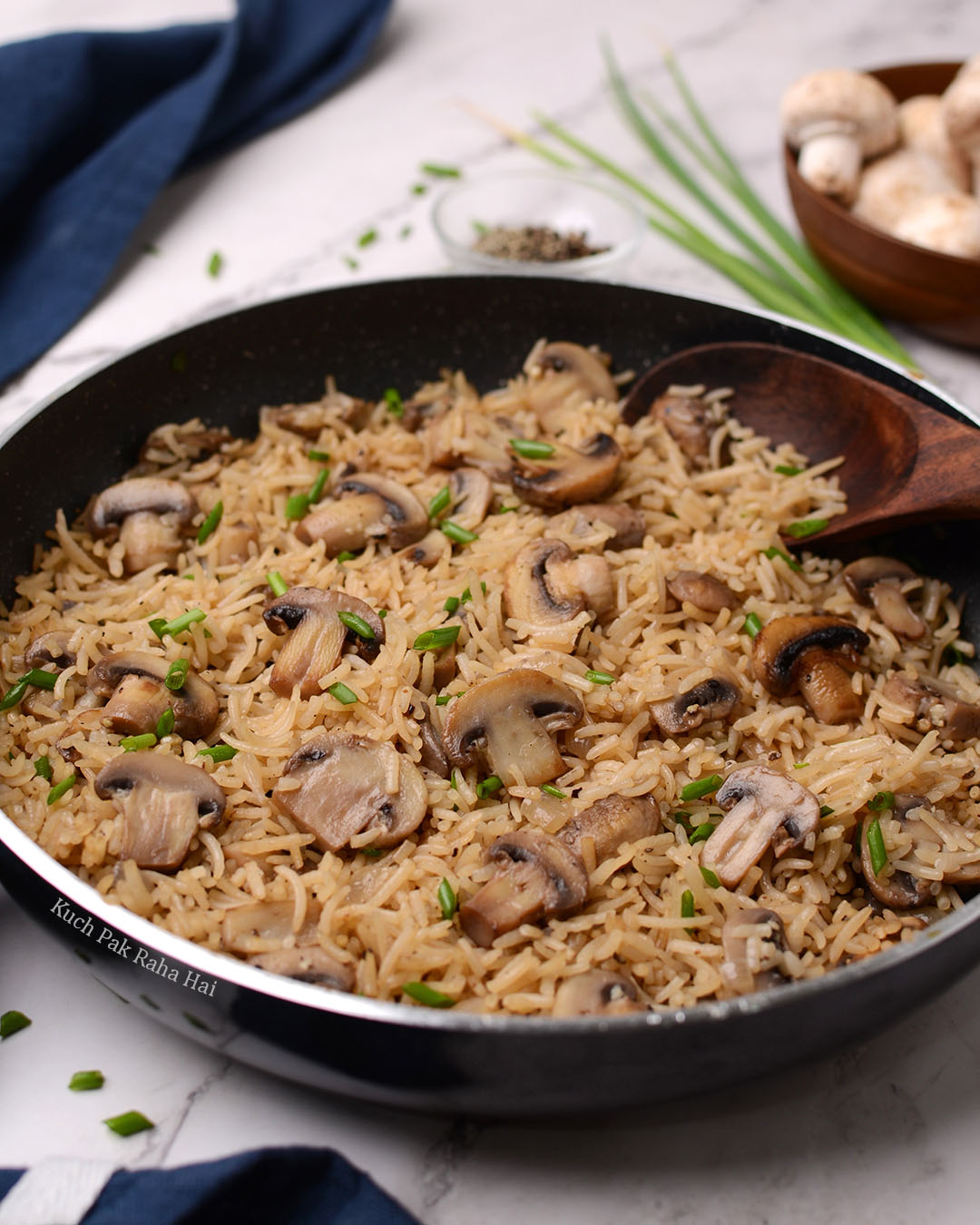 Ingredients : (Serves 3 to 4)
Basmati Rice (Long Grain Rice)-1 cup
Button Mushrooms- 400 grams (14 oz)
Vegetable Stock / Water- 2 cups
Olive Oil- 1 tbsp
Butter / Vegan Butter-1 tbsp
Onion- 1 (finely chopped)
Garlic Cloves-3 to 4 (finely chopped)
Salt*- 1 tsp (to taste)
Crushed Black Pepper-1 tsp
Chopped Spring onion Greens-1/4 cup
Substitutions:
1. If you don't want to use butter, you can use only olive oil or sesame oil.
2. *If the vegetable stock you are using has salt, reduce its quantity or skip adding it.
3. For more umami flavour, you can add some soy sauce also.
4. Instead of spring onions you can also use some chopped parsley or coriander.
Directions:
Step 1:
Wash the rice well 2 to 3 times to get rid of dust & extra starch. Soak them in fresh water for 15-20 minutes. While the rice is soaking let's move to next step.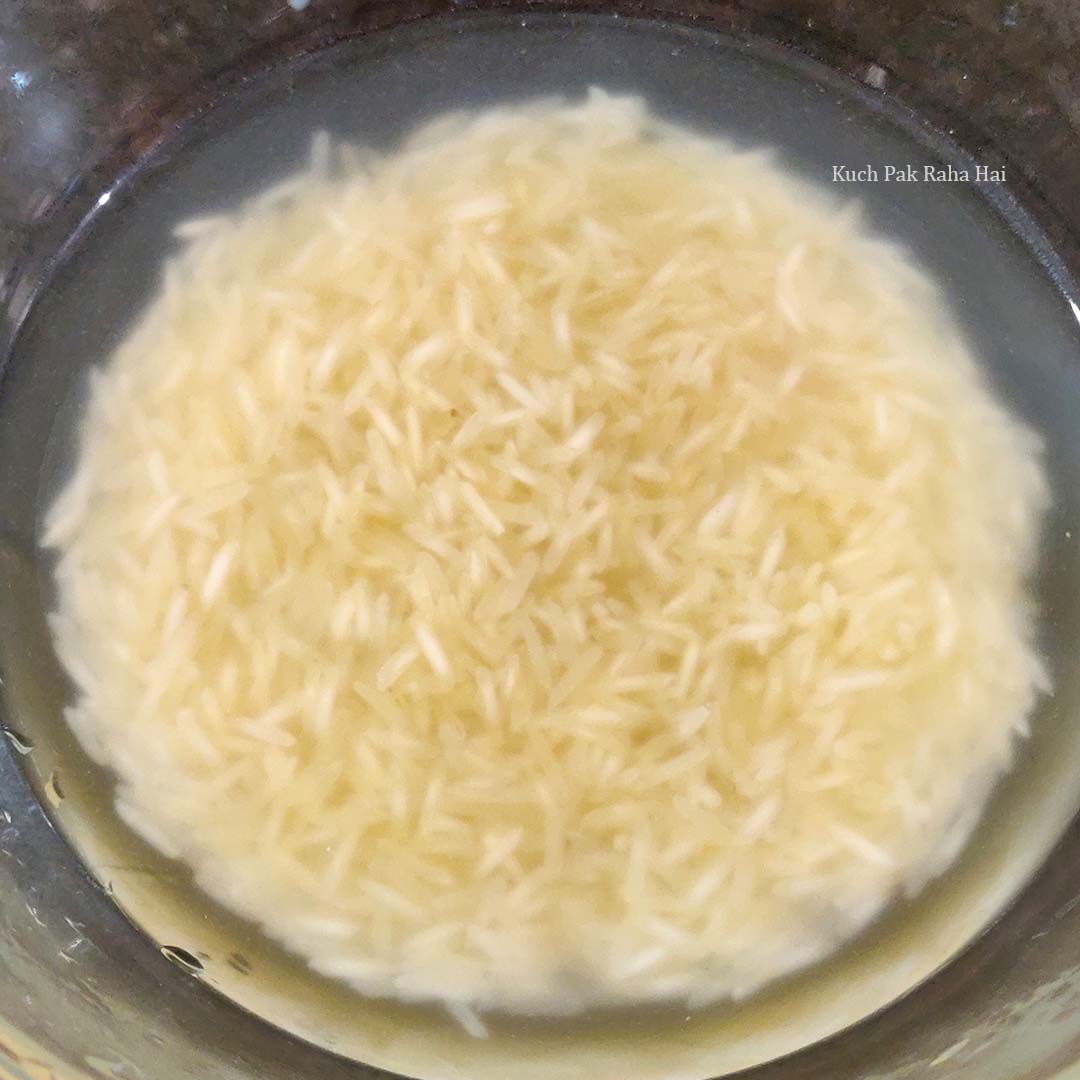 Step 2:
Wash the mushrooms once while scrubbing them gently. Pat dry them on a kitchen towel. This is done to make sure no dirt is left on mushroom surface.
Slice the mushrooms carefully. Don't slice them too thin as they can disintegrate or break quickly during cooking. Keep these aside.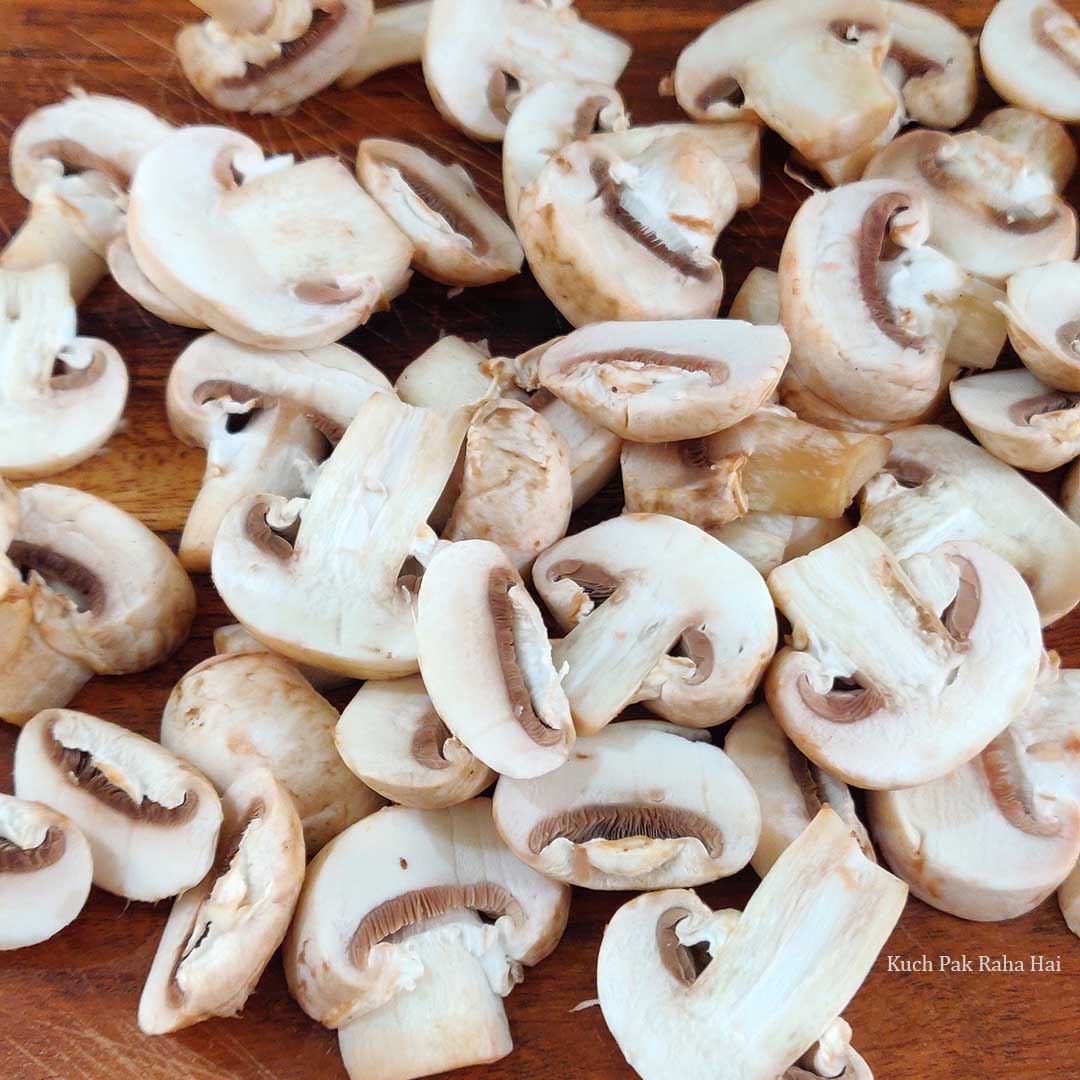 Step 3:
Heat butter & oil in a pan. Add half of the mushrooms to it and sauté till you start noticing caramelisation. Transfer them in a bowl & keep aside.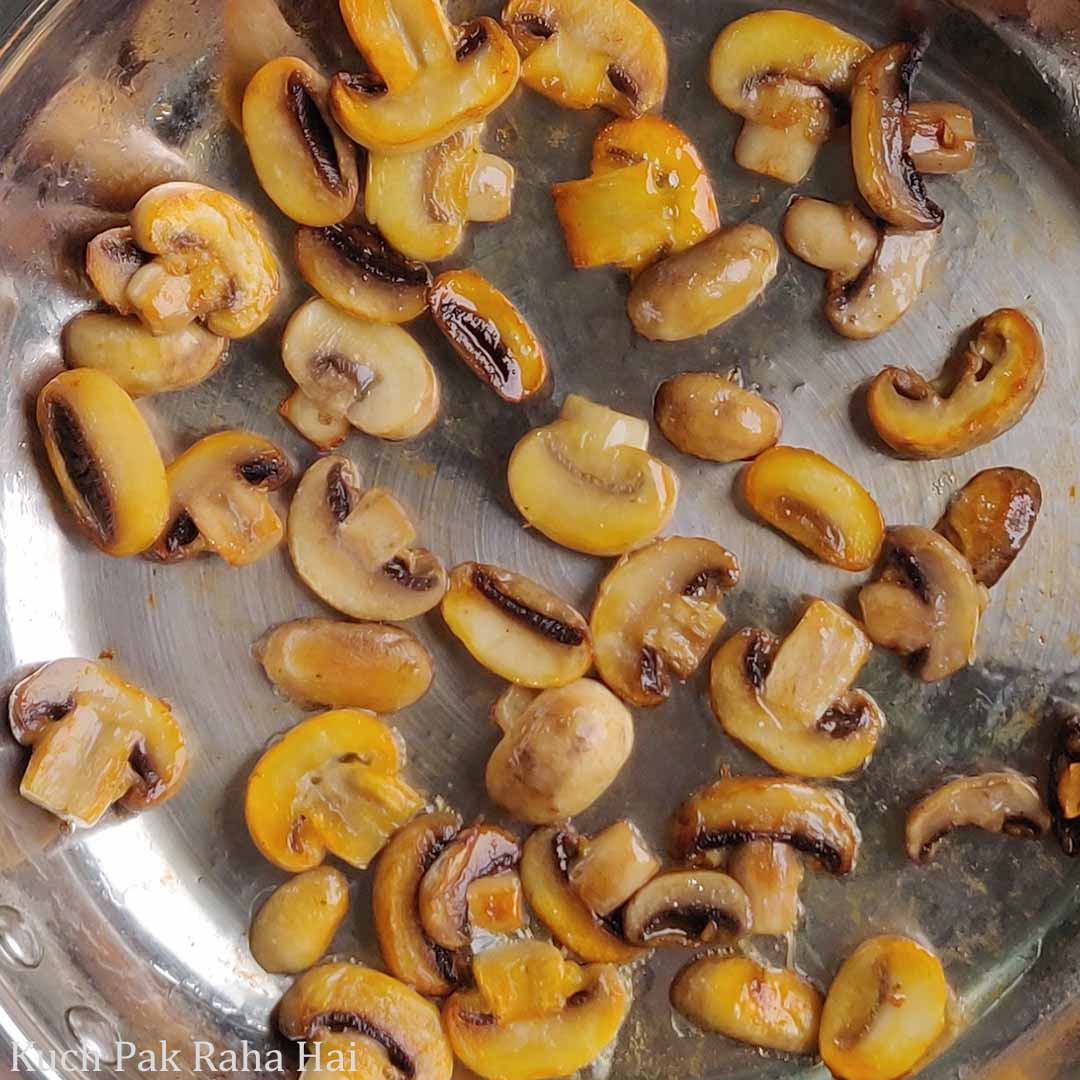 Step 4:
In the same pan, add finely chopped onion & garlic to it. Sauté for 30-40 seconds. Add 1-2 tsp more oil if required.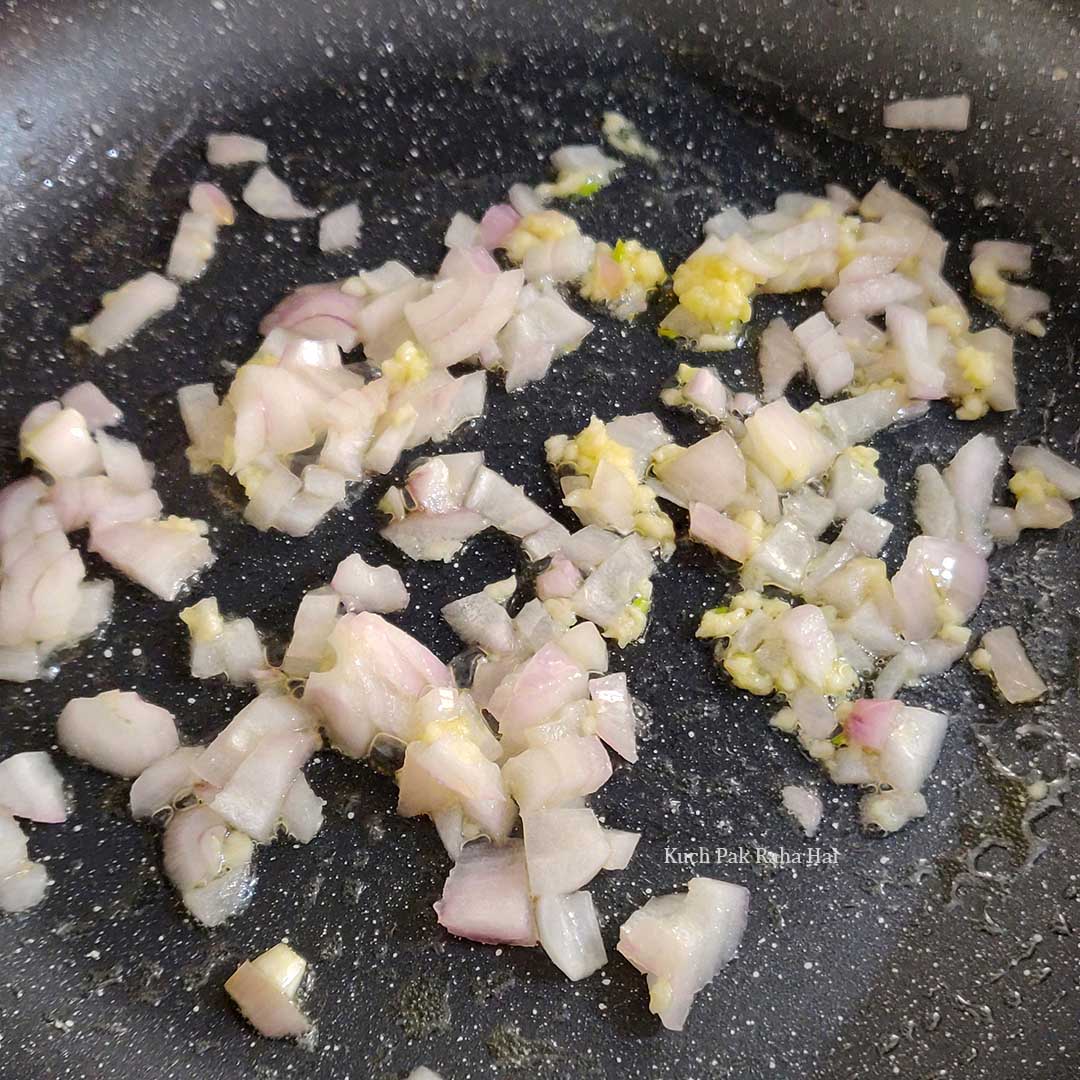 Step 4:
Add remaining mushroom slices to the same pan & sauté them for 4-5 minutes on medium high flame.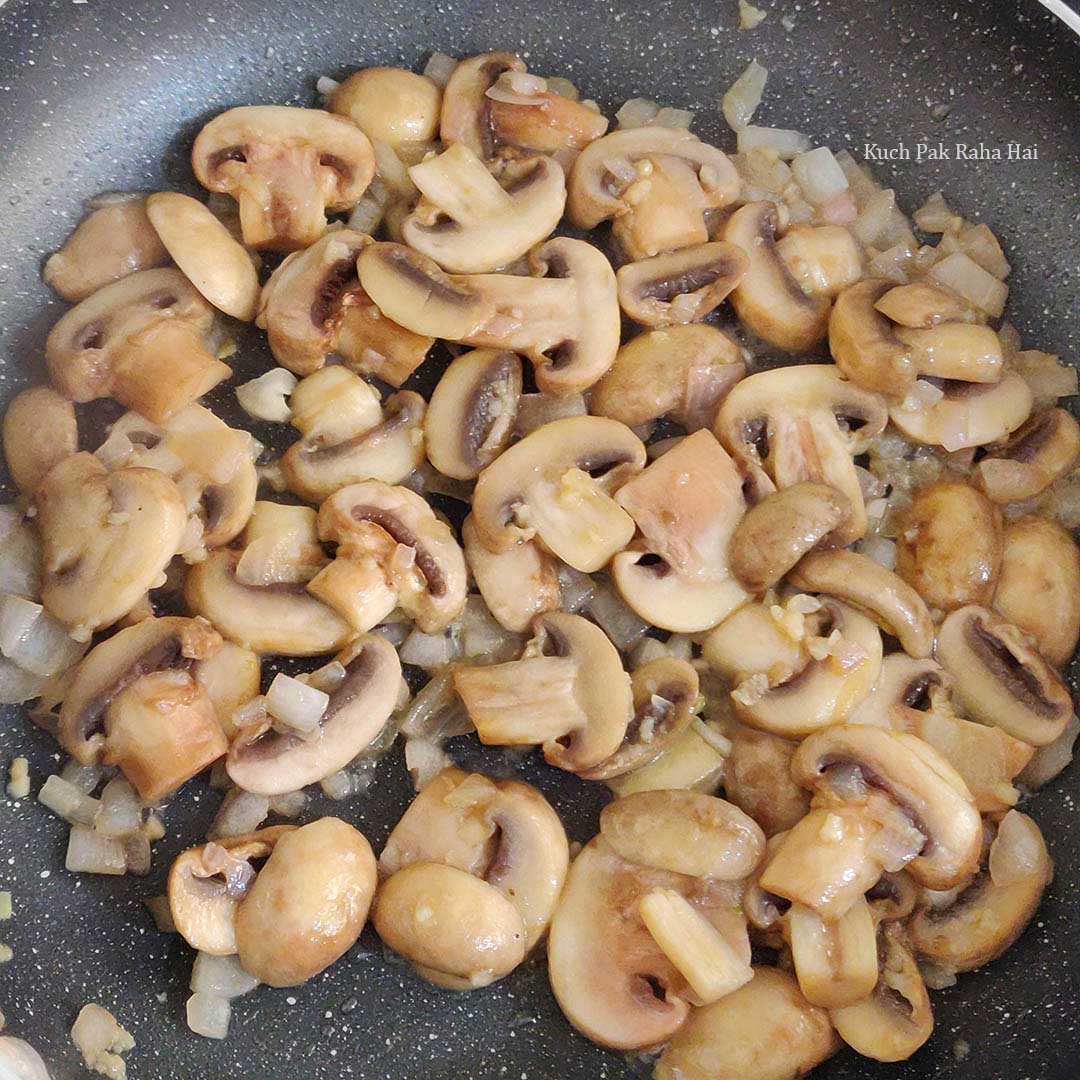 Step 5:
Add soaked rice (discard the water in which rice were soaked), salt & crushed black pepper to this pan. Mix gently. Add vegetable stock to the pan. Bring it to boil & then partially cover with lid.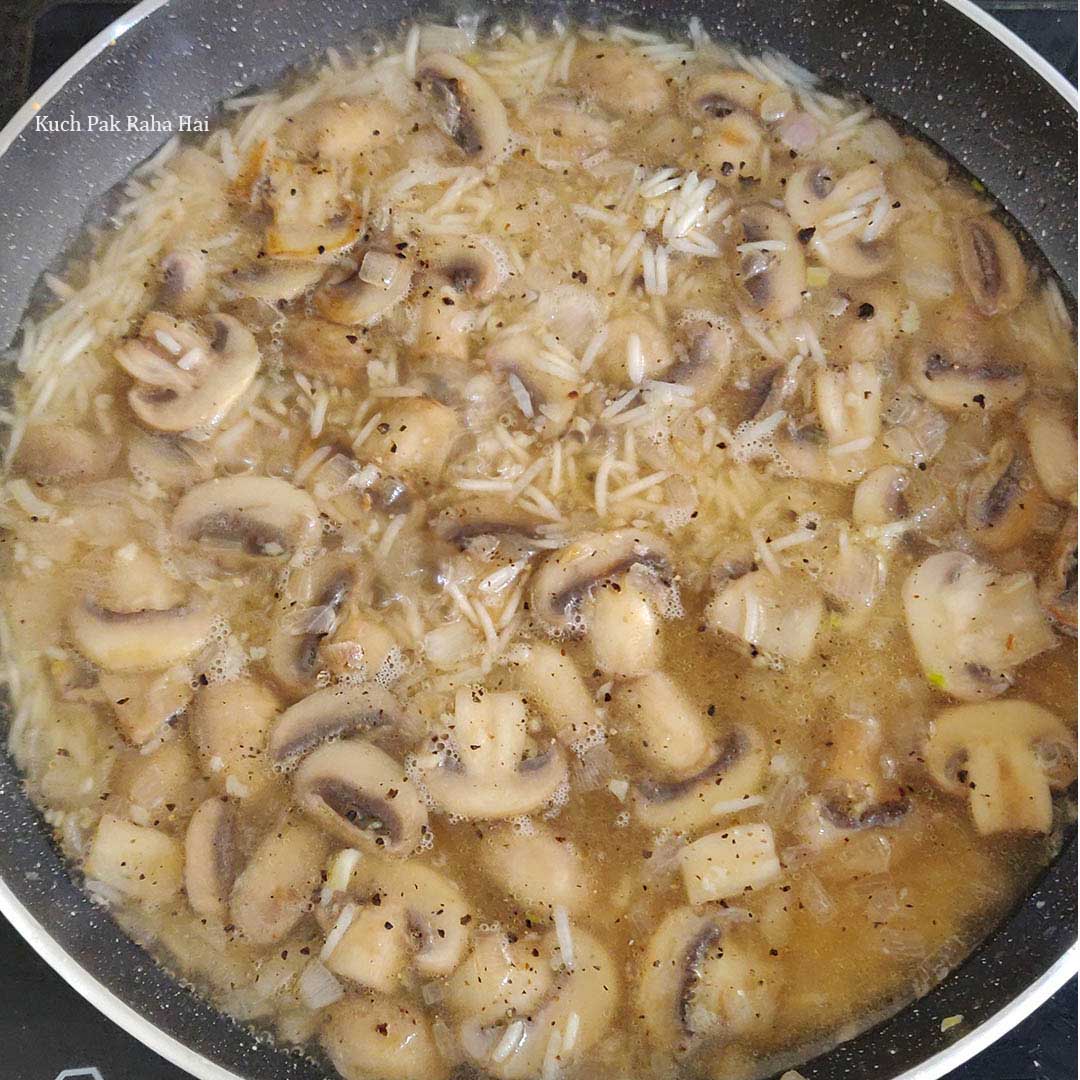 Step 6:
Let the rice cook for 12-15 minutes on medium-low flame. Check after 12 minutes to see if there is any water left. If you still see the water, cover with lid & let the rice cook for some more time.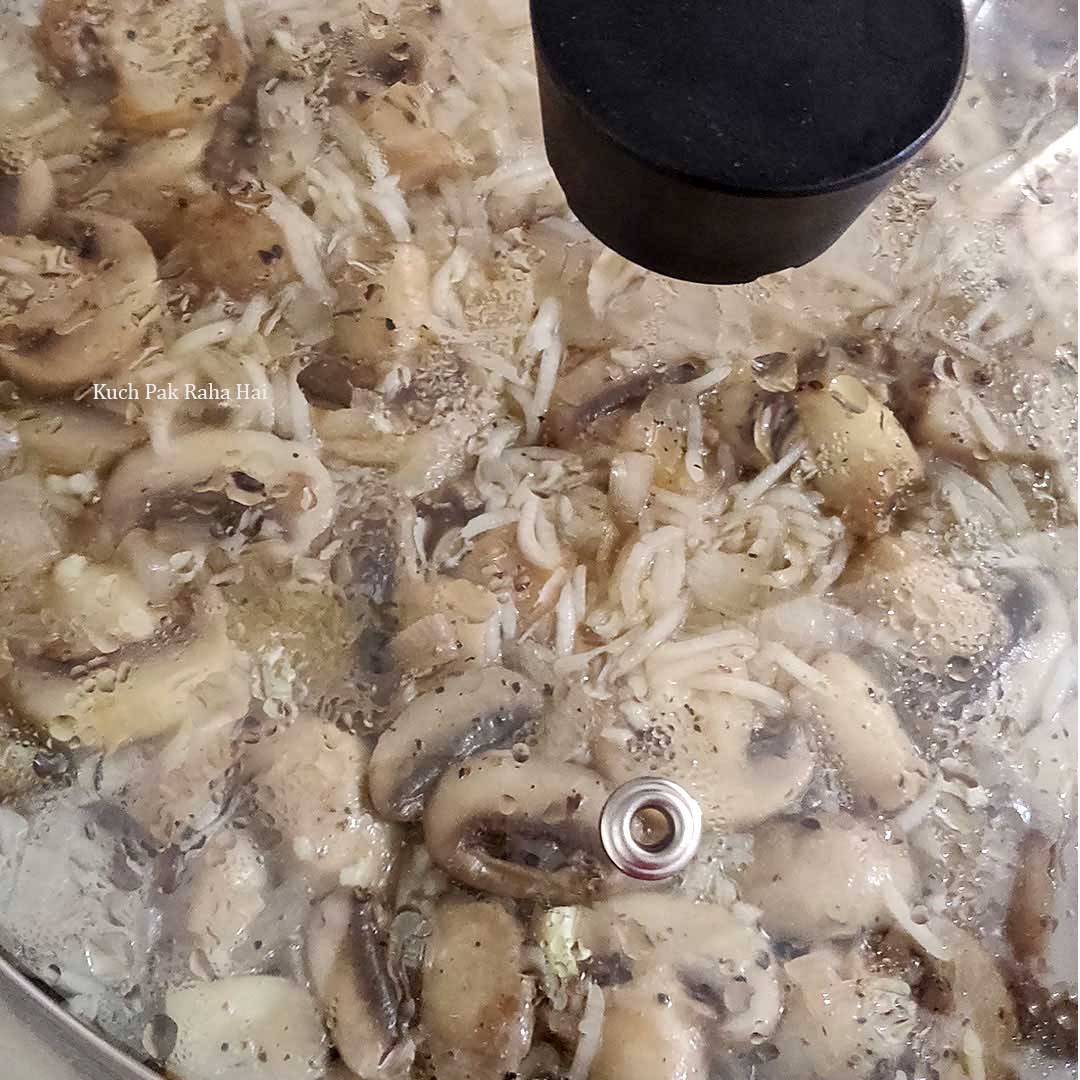 Step 7:
Once the rice is cooked, switch off the flame. Add previously sautéed mushrooms & chopped herbs. Cover for 10 more minutes.
After 10 minutes, fluff them carefully with a fork and garnish with some more fresh spring onion greens. Bon Appetit!!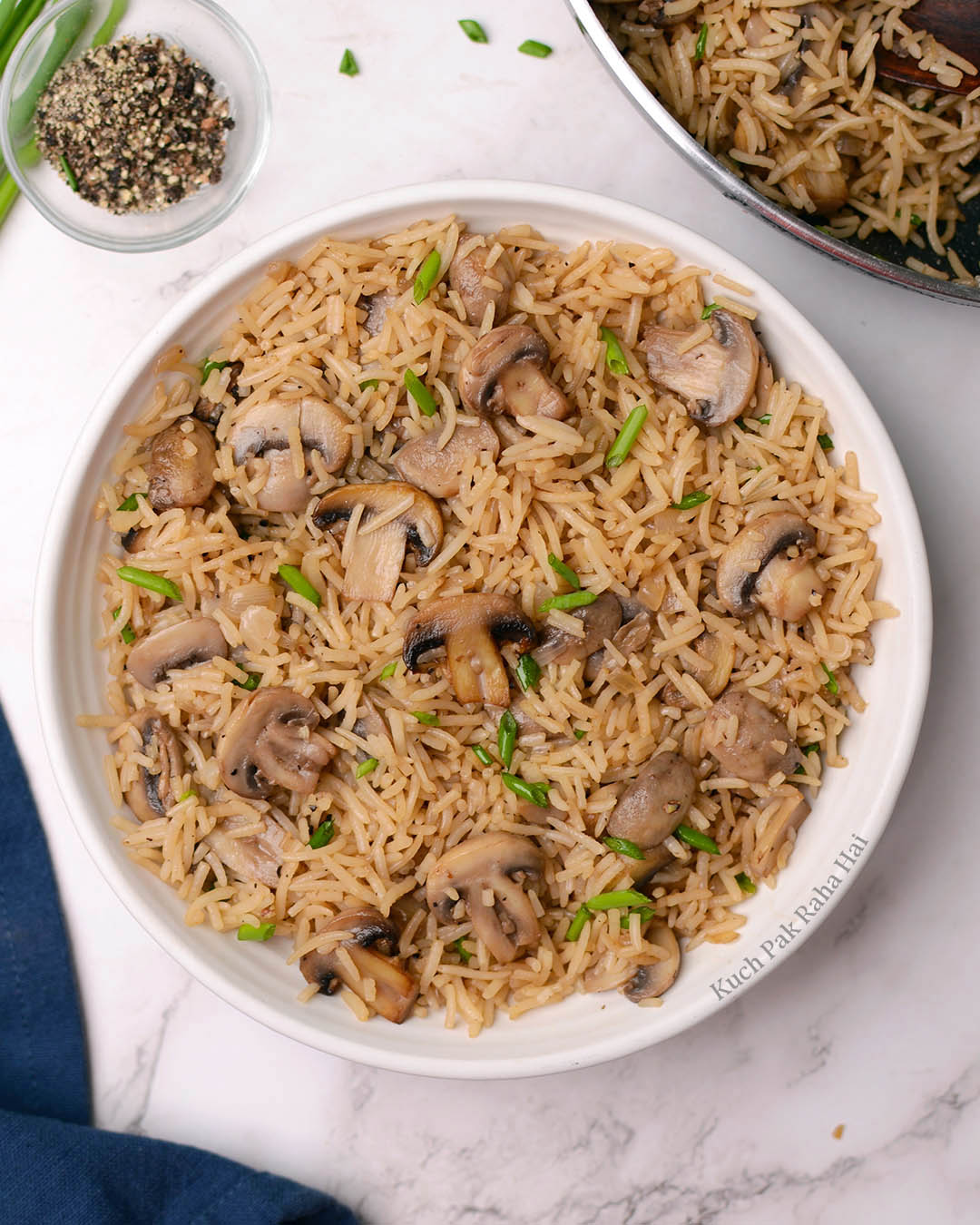 If you are looking for some more yummy quick healthy dinner recipes then do check out the recipes below:
Pin for later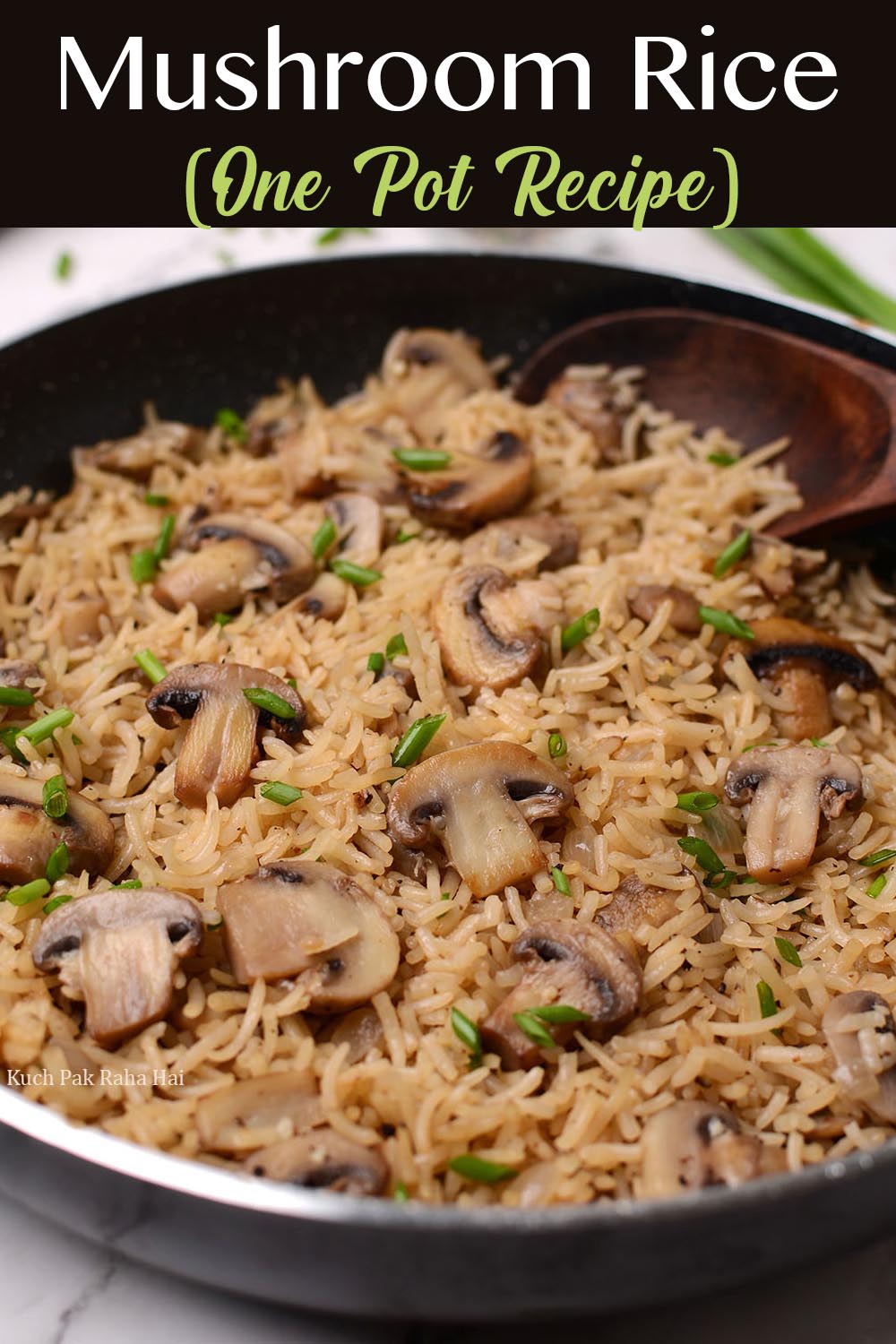 If you try this easy mushroom rice recipe & share pics on social media, then don't forget to tag us on Facebook, Instagram or use #kuchpakrahahai.
Let's stay connected
Facebook| Instagram| Pinterest| Youtube