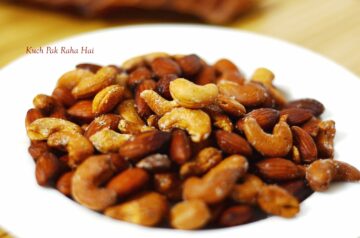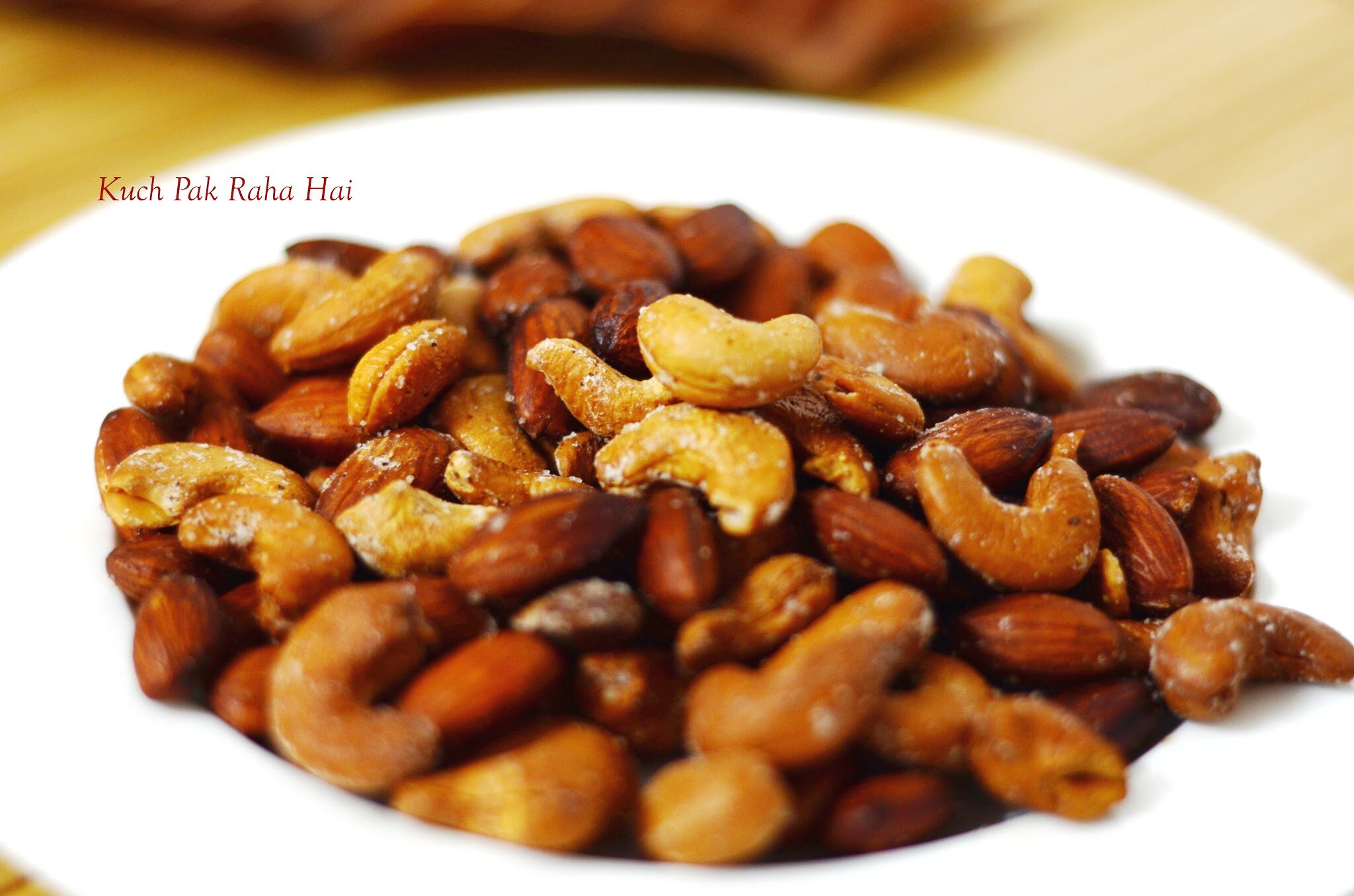 When it comes to healthy snacks, the first thing that comes to my mind are mixed nuts-almonds, walnuts & cashews. I like them roasted, crunchy and slightly salted. With the introduction of air fryer in my kitchen I am looking for all possible recipes that can be made in them. I tried roasting these nuts in air fryer and they turned out perfectly evenly roasted and golden brown.
I like the way how air fryer needs so little oil for crispening things. Earlier I roasted masala peanuts in air fryer and they turned out so good that I decided to air fry these almonds and cashews too. The recipe is very easy & quick with a handful of ingredients.
People often ask me for air fryer review in terms of taste & texture difference in comparison to regular cooking methods. The main difference which I have noticed is how uniformly things get cooked in air fryer. Before the arrival of air fryer, I use to pan fry these almonds and cashews. After roasting them in air fryer I noticed how evenly crispy and golden brown they were in comparison to previous version.
These air fried nuts are a great healthy snack option as they are full of healthy fats and vitamins. You can have them with your cuppa tea or pack them in lunch box as mid day snack. Also it is a wonderful option for carrying while travelling.
Hope you would like these roasted nuts in air fryer!!
List Of Ingredients:
Almonds – 1 cup
Cashews – 1 cup
Ghee/Oil- 1 tsp
Rock Salt – 1 tsp (or to taste)
Black Pepper – ½ tsp
Recipe Notes / Substiutions:
1. For Vegan version, instead of ghee use any cooking oil of your choice.
2. I have taken almonds & cashews here, you can add walnuts, pistachios or other nuts of your choice.
3. Instead of rock salt you can use regular table salt also.
Steps To Prepare:
Step1:
Take almonds and cashews in a bowl. Add ghee, rock salt and black pepper to it. Mix well such that all nuts are coated well with ghee.
Step2:
Preheat the air fryer at 180 degree celsius for 5 minutes.
Step3:
Air fry the greased almonds and cashews for 4-5 minutes at 180 degree Celsius.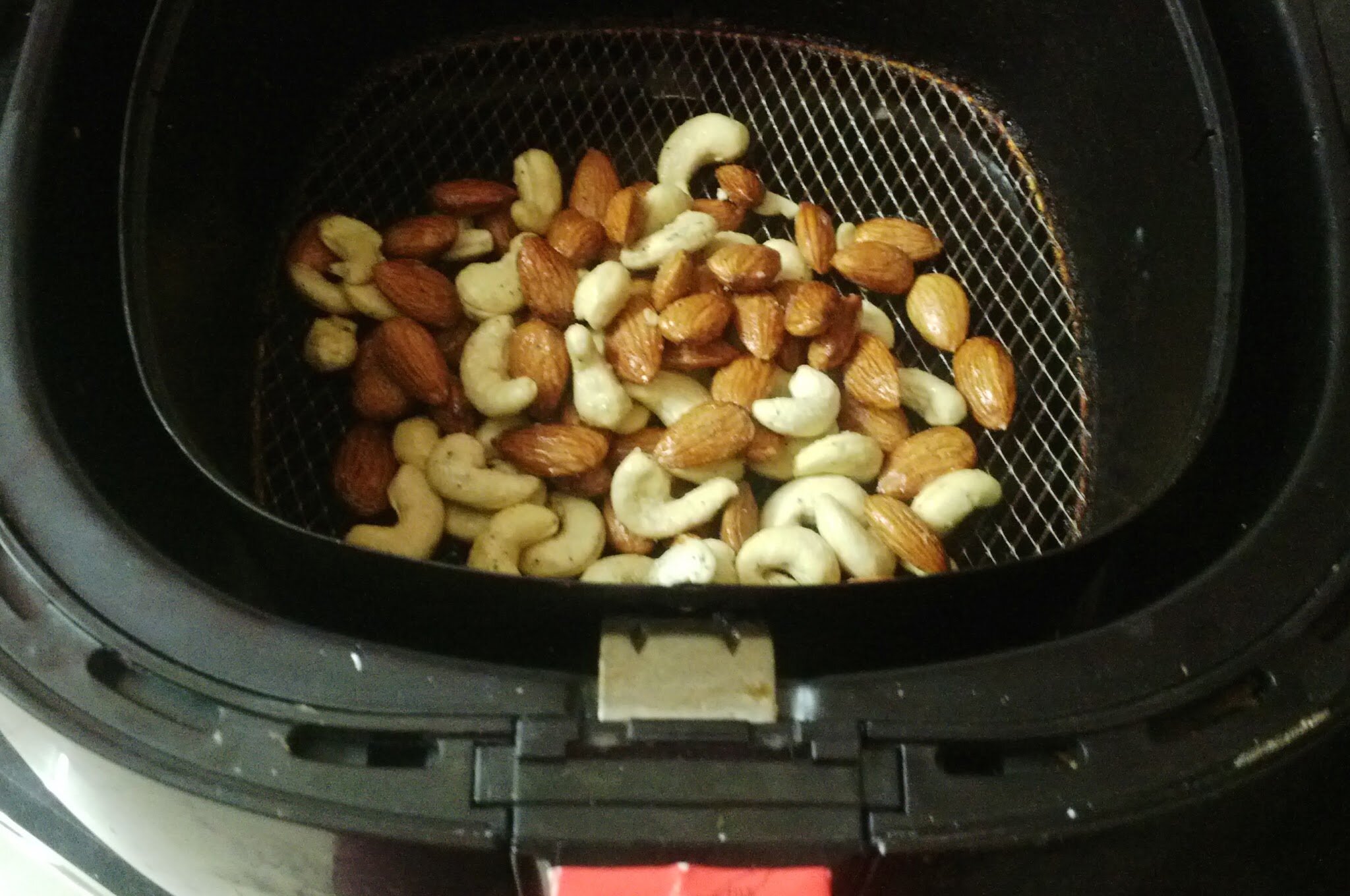 Remember to pull the basket after 2 minutes to give a good shake. The air frying time depends on air fryer model too so you might have to increase/decrease the air frying time accordingly.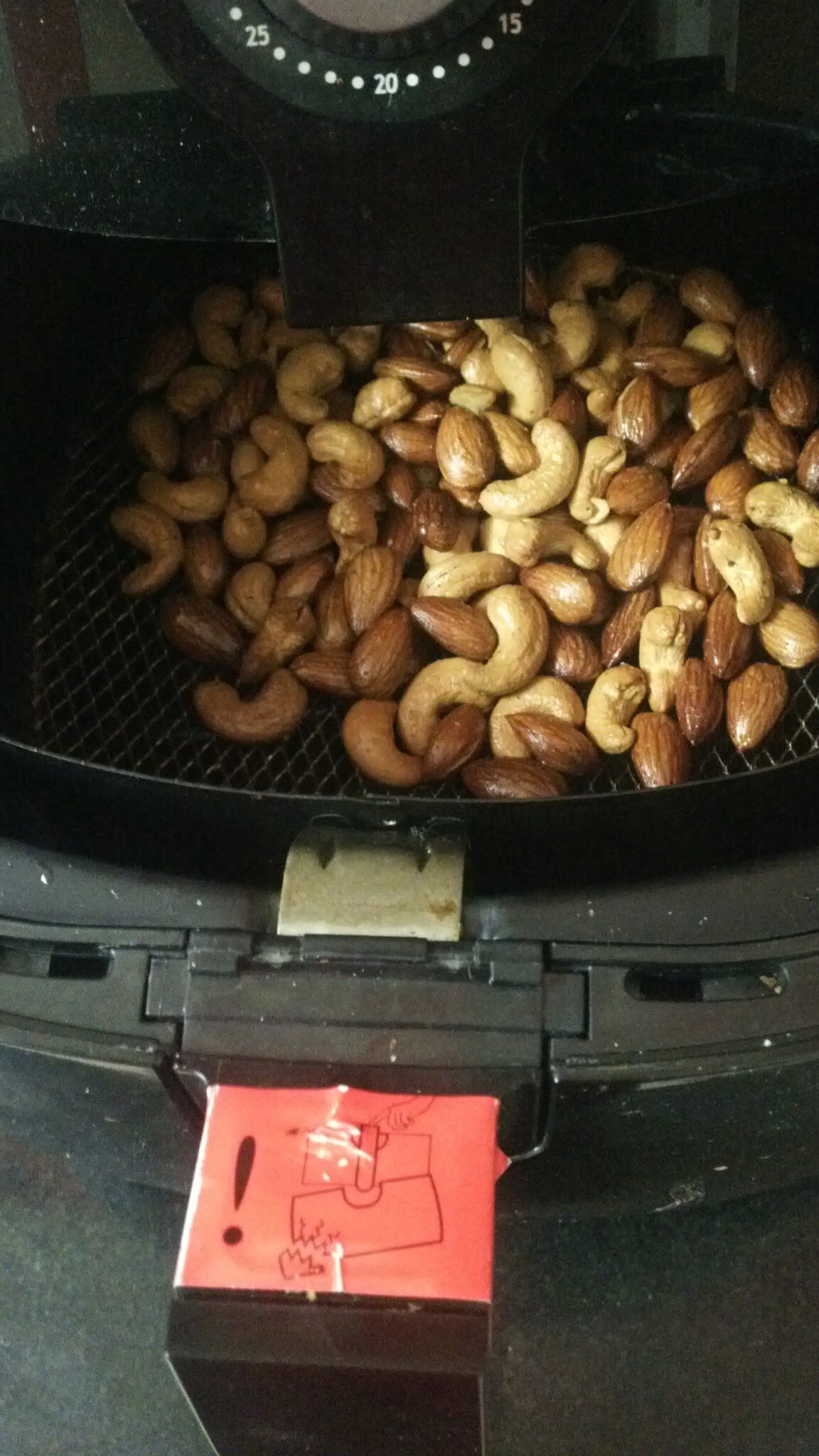 Once done transfer them on a plate to cool down. They may seem soft at first but will become crispy on cooling down completely.
Store these roasted nuts in an airtight container for maintaining their crunch and always use a clean dry spoon for taking them out.
Enjoy these crunchy roasted Almonds and Cashews with a hot cup of tea or coffee!!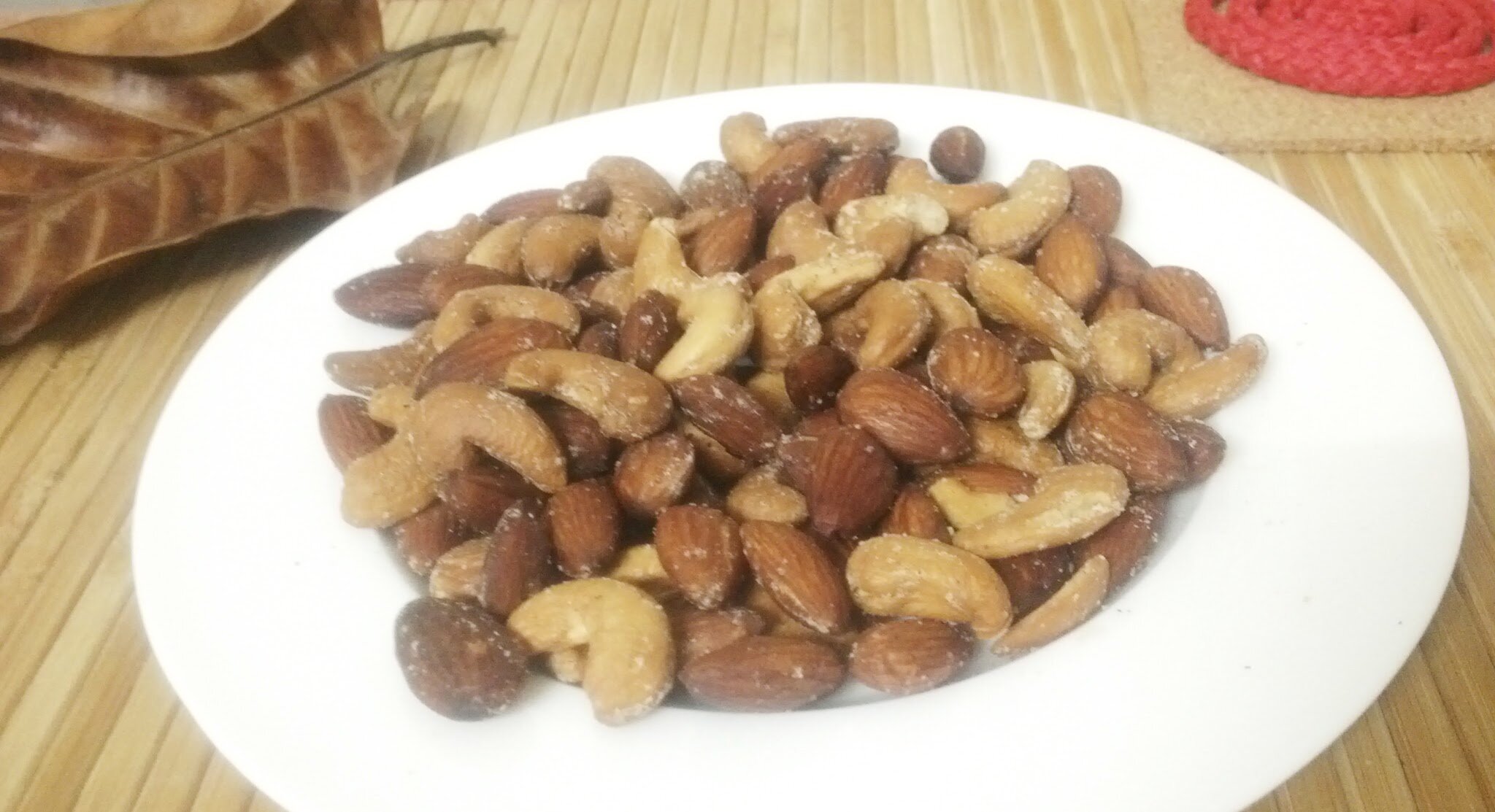 Bon Appetit!!
Other Vegetarian Air fryer recipes you might like to try:
Let's stay connected