Good Evening to all the foodies out there. Today is third day of "Navratras" dedicated to Goddess "Chandraghanta". For munching something during fasts, I was thinking for some quick snack. Then the idea came why not to roast dry fruits like almonds, cashews at home which are both healthy and tasty.  Instead of roasting them in pan, I decided to air fry these nuts & they came out so good. They were perfect golden brown, crispy & the roasting was much more even in comparison to the pan fried method.
Other Air fryer recipes you might like to try:
I also made Masala Peanuts in air fryer in similar way & they also came equally good.
Hope you would like these roasted nuts in air fryer!!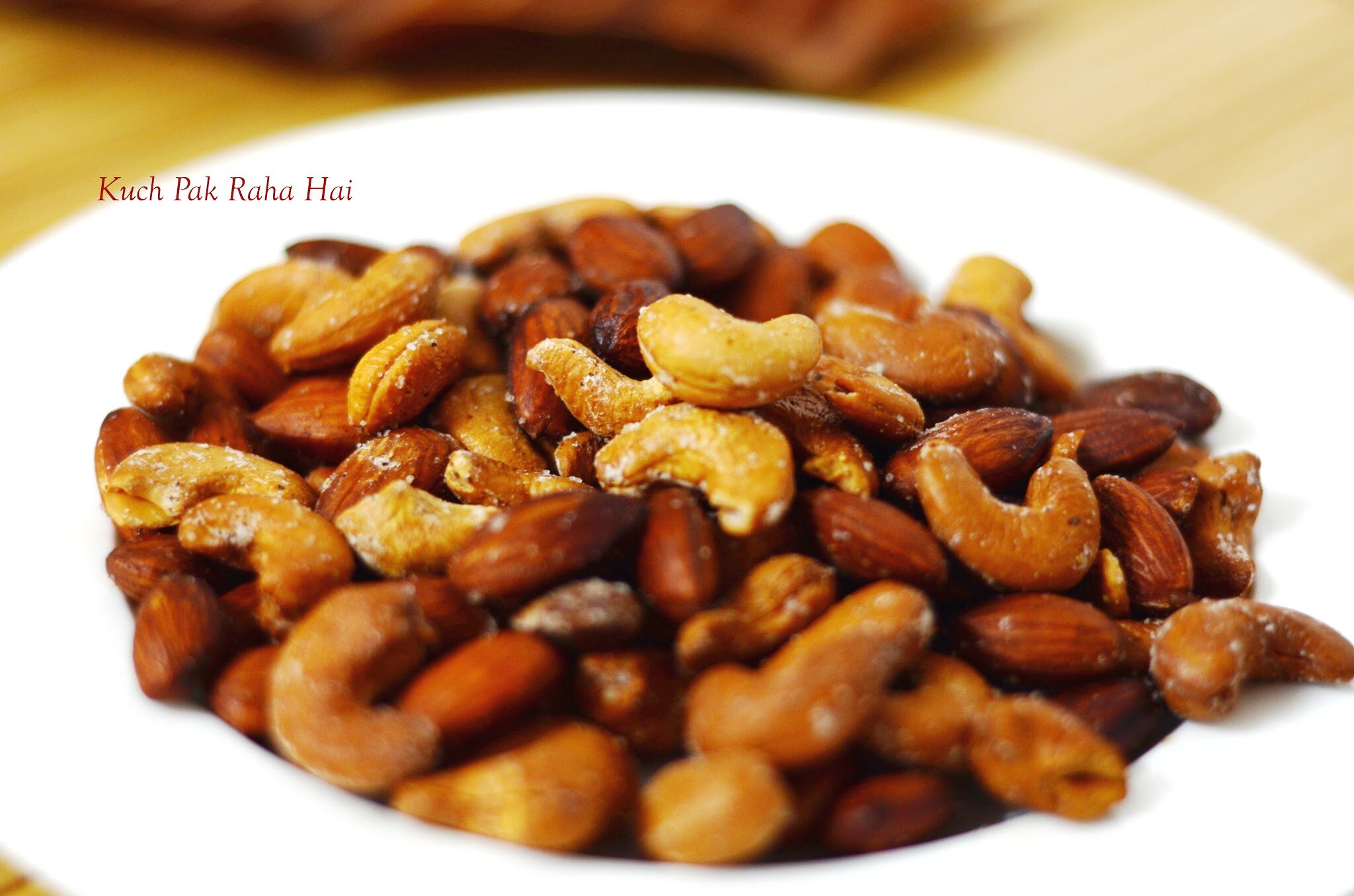 List Of Ingredients:
Almonds – 1 cup
Cashews – 1 cup
Ghee/Oil- 1 tsp
Rock Salt – 1 tsp (or to taste)
Black Pepper – ½ tsp
Steps To Prepare:
Step1:
Take almonds and cashews in a bowl. Add ghee, rock salt and black pepper to it. Mix well such that all nuts are coated well with ghee.
Step2:
Preheat the air fryer at 180 degree celsius for 5 minutes.
Step3:
Air fry the greased almonds and cashews for 4 minutes at 180 degree celsius.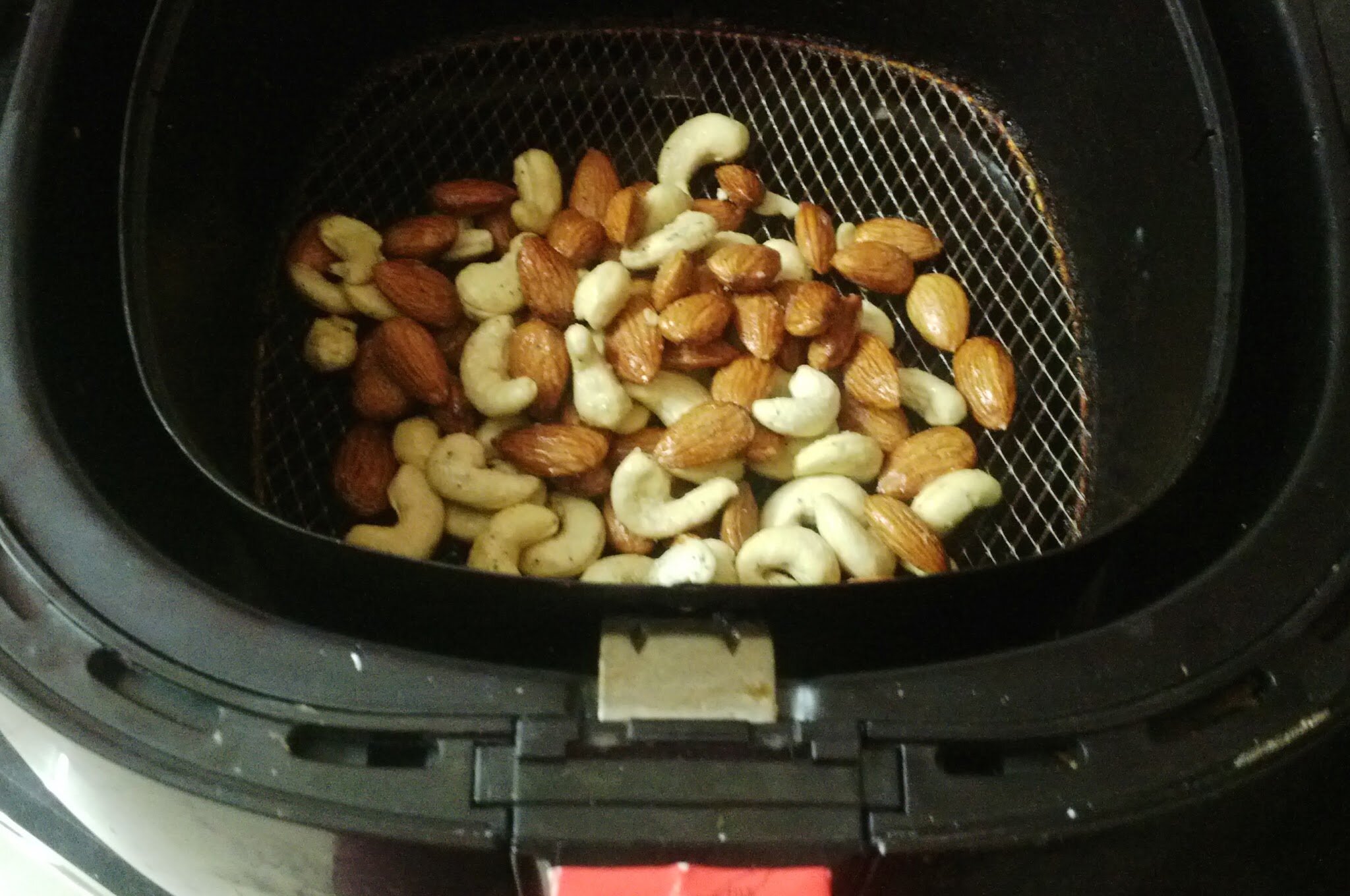 Remember to pull the basket after 2 minutes to give a good shake.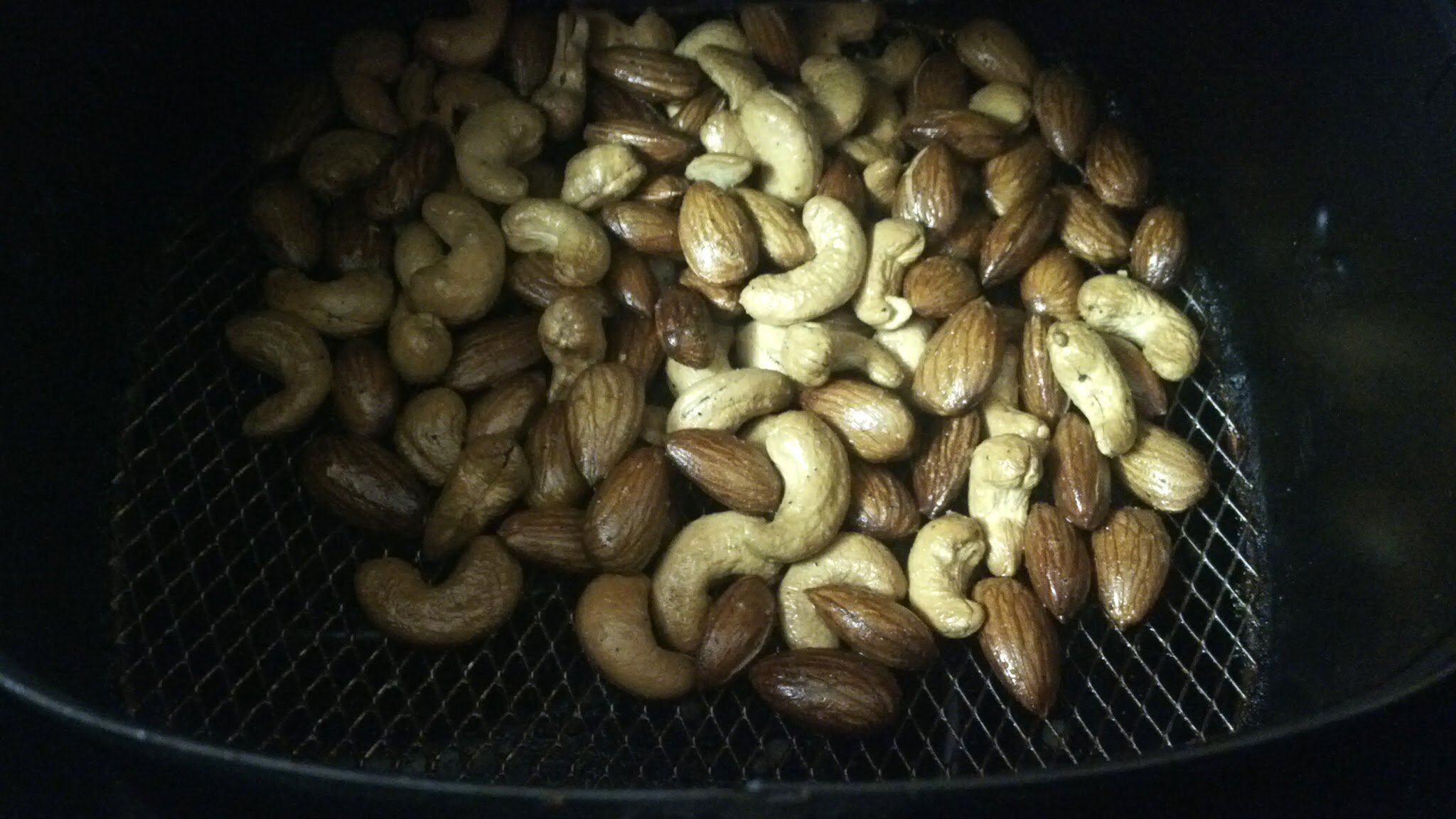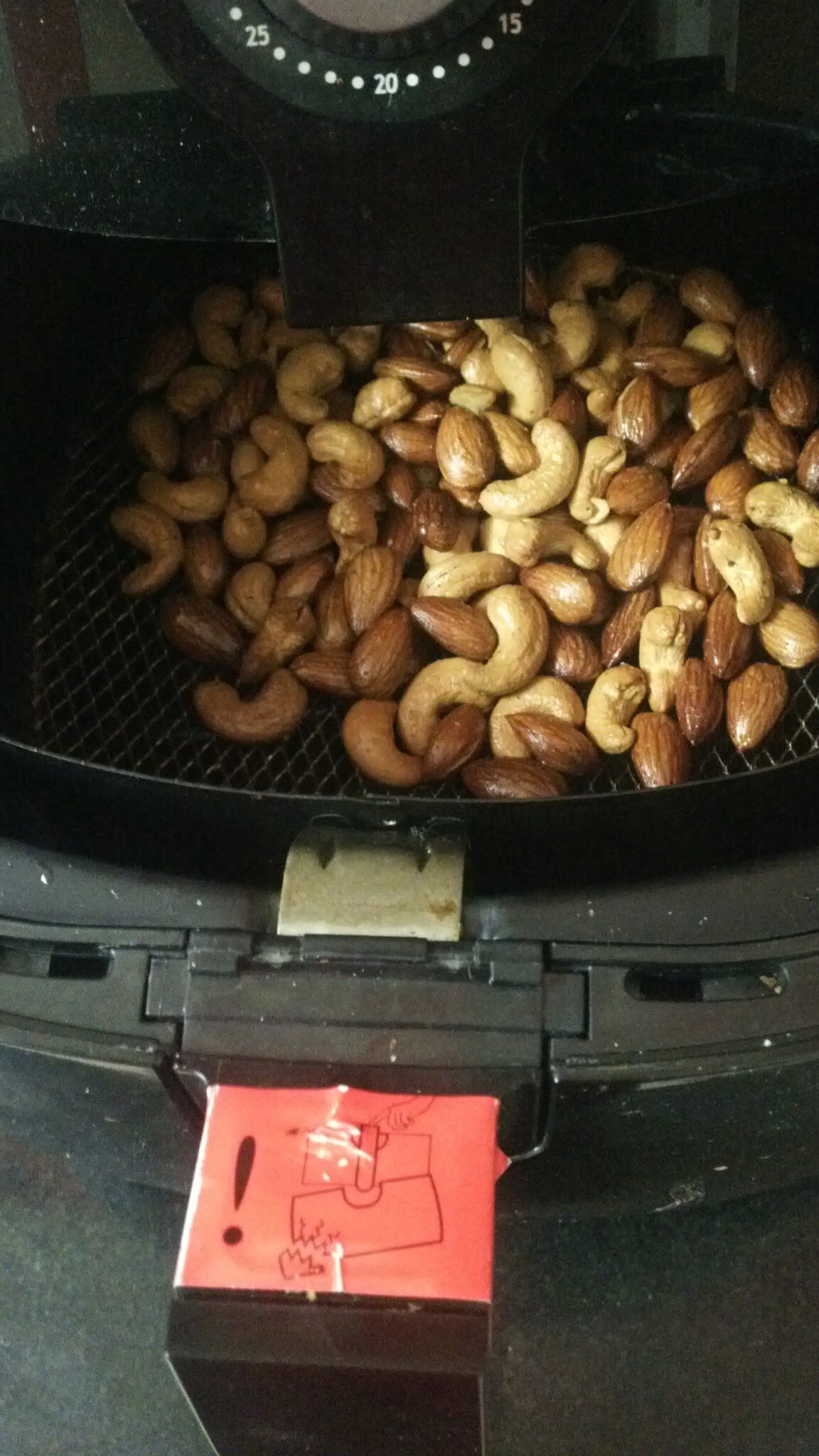 Roasted Almonds and Cashews are ready. Enjoy them with a hot cup of tea!!