Masala Peanuts is a crunchy flavoursome snack option that can be made in just few minutes in air fryer. Generally peanuts are shallow fried or deep fried but I tried making them in air fryer. They turned out so crunchy, evenly roasted and that too with the use of very little oil.
This masala peanuts recipe in air fryer is so easy & quick to make that you would want to make it again & again. They are a great option as snacks or you can carry them while travelling. Instead of store bought chips or cookies these peanuts are much healthier as they are made in just one or two teaspoon of oil and contains all the nutritional benefits of peanuts.
Peanuts are a great source of plant based protein and also contains many essential vitamin & minerals. As they have high fat content, they are also used in making butter (which we call 'peanut butter'). Many dieticians also recommend it for weight loss as they make you feel full for longer. However excess of anything is bad for health and the same applies on consumption of peanuts also.
Other Vegetarian Air fryer Recipes you might like:
You can give these peanuts to kids in lunch box as mid day snack or pack in your own lunch boxes to satisfy the snack cravings during day. Always store them in an airtight jar for maintaining their crunchiness and use a clean dry spoon for longer shelf life.
Hope you will like this simple yet tasty Masala Peanuts recipe in Air fryer!!
List Of Ingredients:
Raw Peanuts-1 cup
Cooking Oil-2 tsp
Salt-1/2 tsp
Red Chilli Powder- 1/2 tsp
Dry Mango Powder (Amchoor)-1/4 tsp
Chaat Masala- 1/2 tsp
Recipe Notes:
1. I have used olive oil here. You can use sunflower, rice bran, ghee or any oil of your choice.
2. Adjust salt & other spices as per your choice. If you want to make the salted version (especially for kids), skip the rest of the spices.
Steps To Prepare:
Step1:
Take raw peanuts in a bowl. Add cooking oil and salt to it. Mix well.
Step2:
Preheat the air fryer at 160 degree celsius for 5 minutes.
Step3:
Add the oiled peanuts to the air fryer basket and let it cook for 7 minutes at 160 degree celsius.
Keep an eye after 5 minutes as different air fryers' performance varies from model to model.
Step4:
Take the peanuts out of air fryer basket and add red chilli powder, chaat masala and mango powder to it. Mix well.
Initially they will not be crunchy but once you let them cool down for 5-10 minutes, they will turn crunchy and all the spices will stick on its surface.
Store these air fried masala peanuts in an air tight container. Enjoy them with your hot cup of tea !!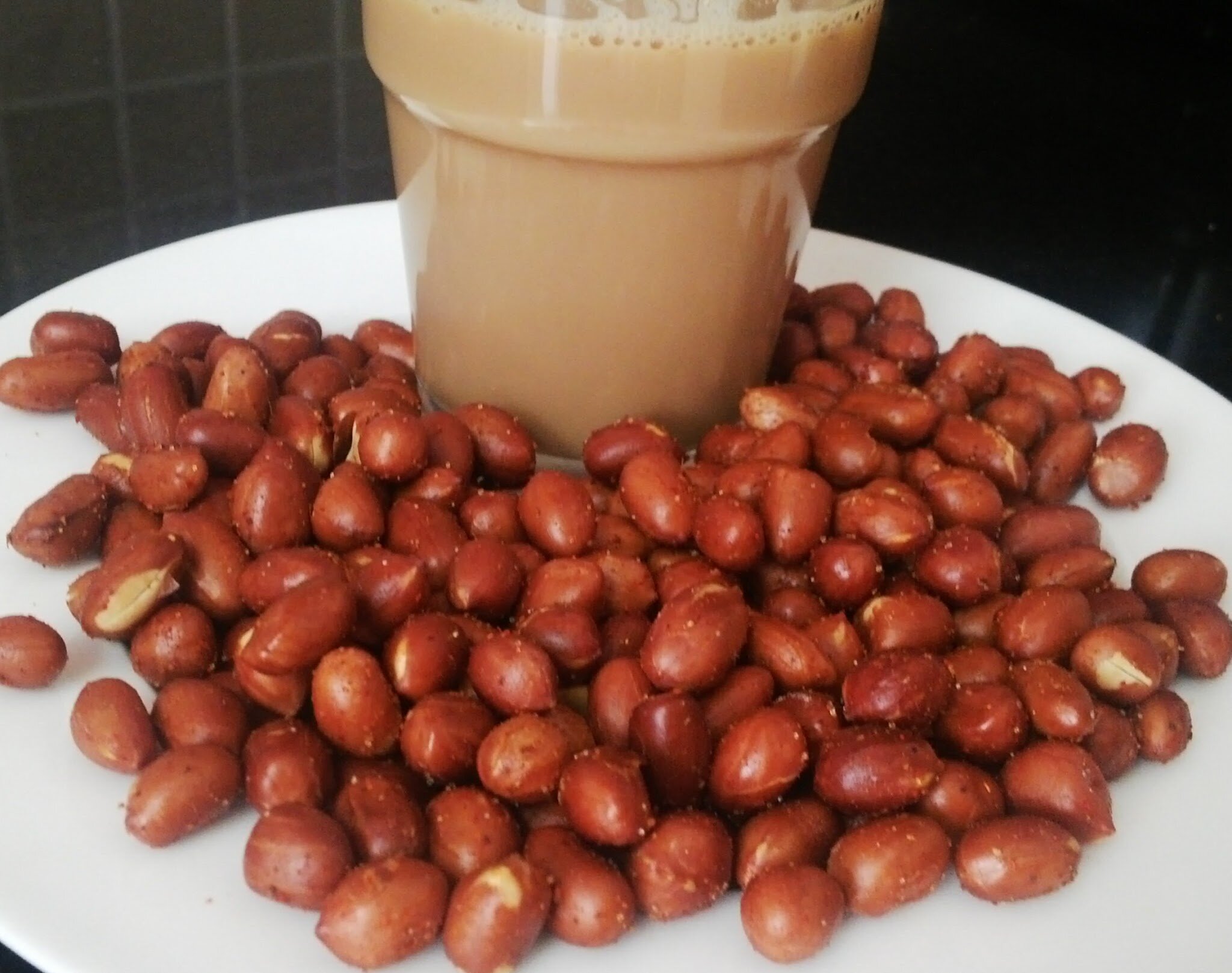 Bon Appetit!!
Let's stay connected