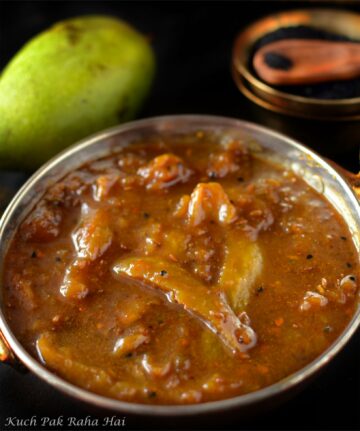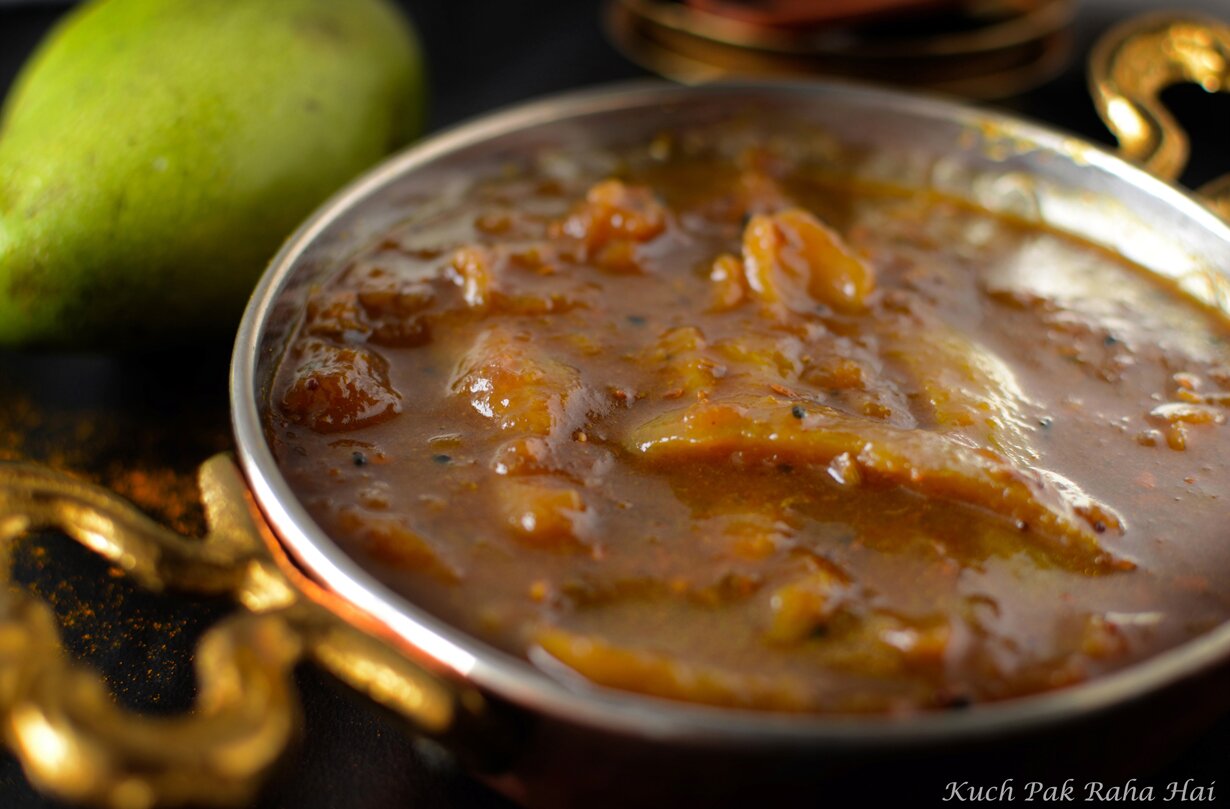 Aam ki Launji is a sweet & sour dish prepared using raw mangoes (also called 'keri' or 'kacche aam') seasoned with traditional Indian spices and sweetened using jaggery (gur). It has a chutney like consistency & is an absolutely delightful condiment to your everyday meals. If you are someone who is fond of eating sweet-sour pickle (like Mango Chunda), you will surely love this recipe.
Kacche Aam ki Launji is a popular recipe of North India. I still remember, as a kid this dish used to be our all time favourite. We used to eat it with our roti, paratha, poori & even mathri. It tasted so good with everything. With the onset of mango season, this dish was a 'must cook' in our home.
One of the key highlights of Aam ki Launji is the spices which are added to it. Panch Phoron is a combination of five spices- Methi (Fenugreek), Jeera (Cumin), Rai (Mustard), Kalonji (Nigella) & Saunf (Fennel).  All these five spices are present in this recipe & are crucial in imparting that distinct taste to Aam ki Launji. Panch Phoron is used in many other states cuisines and sometimes you get a ready made pack for it too.
For adding sweetness to the launji, jaggery is added to it which also adds up to its rustic flavours and gives it a subtle golden glow. However if you don't have jaggery you can replace it with brown sugar (though I would recommend making this dish using jaggery only).
Earlier I had shared Smokey Aam Panna recipe which is also prepared using raw mangoes. This time, I decided to share another lip smacking recipe that can prepared in just flat 20 minutes.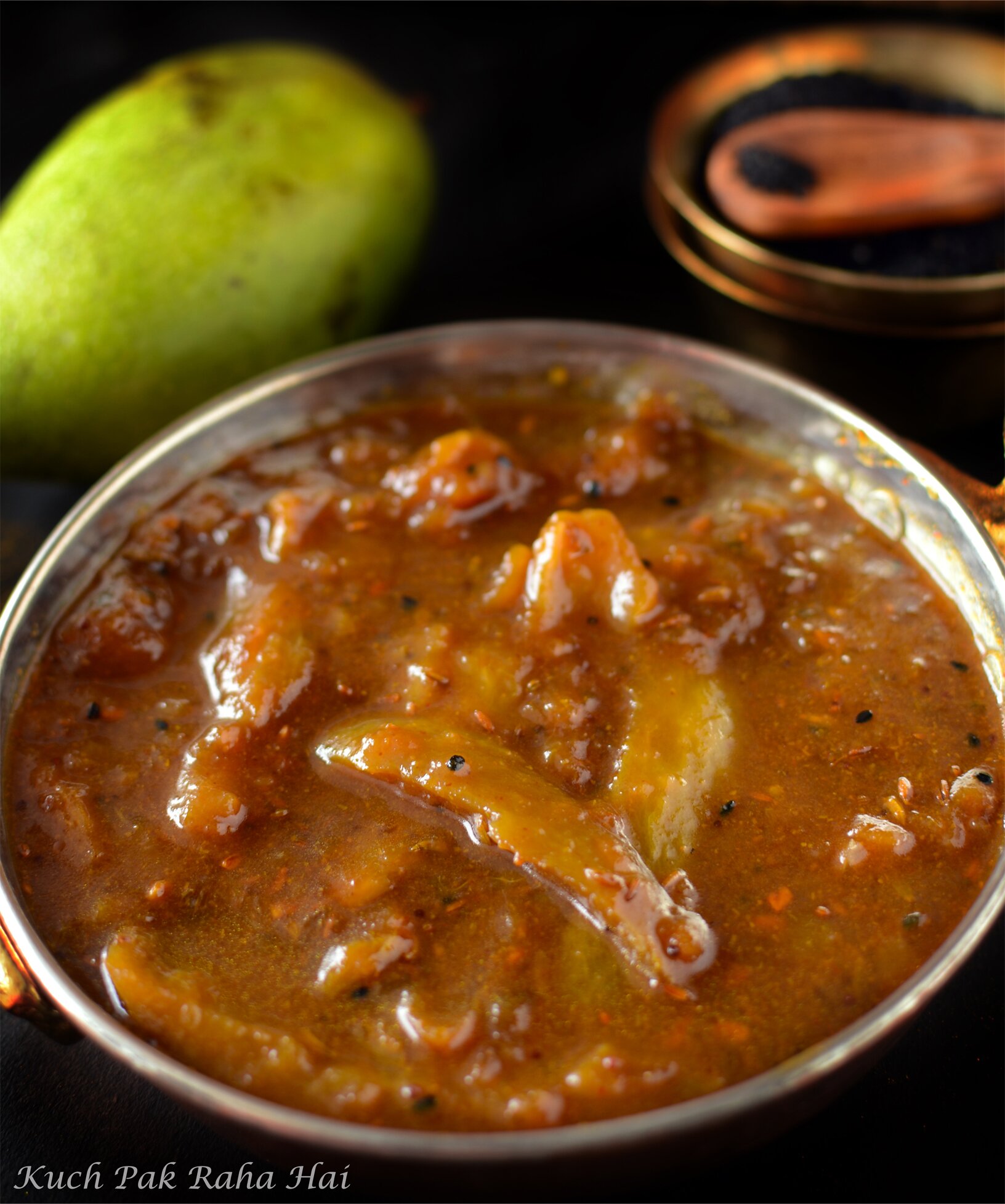 This Aam ki Launji recipe is very easy & quick to prepare. Just follow the exact proportions & steps, and I am sure you will nail this delicious Aam ki Launji in first attempt only!!
List of Ingredients:
Kacche Aam (Raw Mango) – 3 pieces (~500 grams)
Mustard Oil-2 tbsp
Methi Seeds (Fenugreek seeds) – 1/2 tsp
Jeera (Cumin seeds)- 1/4 tsp
Rai (Mustard seeds)- 1/4 tsp
Kalonji (Nigella Seeds)- 1/4 tsp
Saunf (Fennel)-1 tsp
Ajwain (Carom seeds)- 1/4 tsp
Heeng (Asafoetida) – 1/4 tsp
Dhaniya Powder (Coriander Powder)- 2 tsp
Haldi (Turmeric powder) – 3/4 tsp
Red Chilli Powder- 1 tsp
Salt – 1 tsp (or to taste)
Water – 1/2 cup
Chopped Jaggery-1/2 cup (or brown sugar)
Steps To Prepare:
Step 1:
Wash & peel the raw mangoes. Cut it into thin slices. Keep them aside.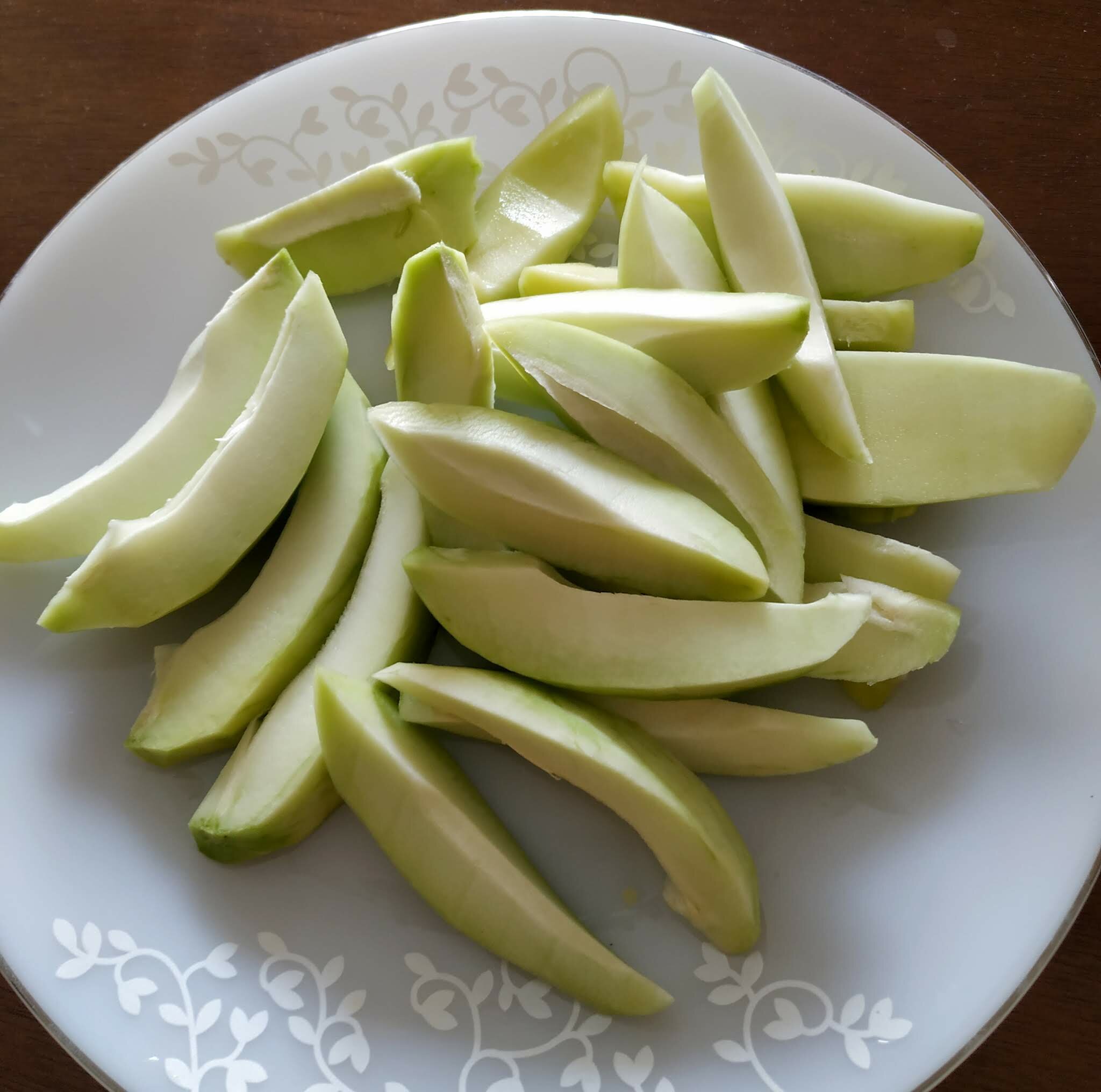 Step 2:
Heat mustard oil in a heavy or non stick pan. Add methi, jeera, ajwain, rai, saunf and kalonji seeds. Let them roast for few seconds.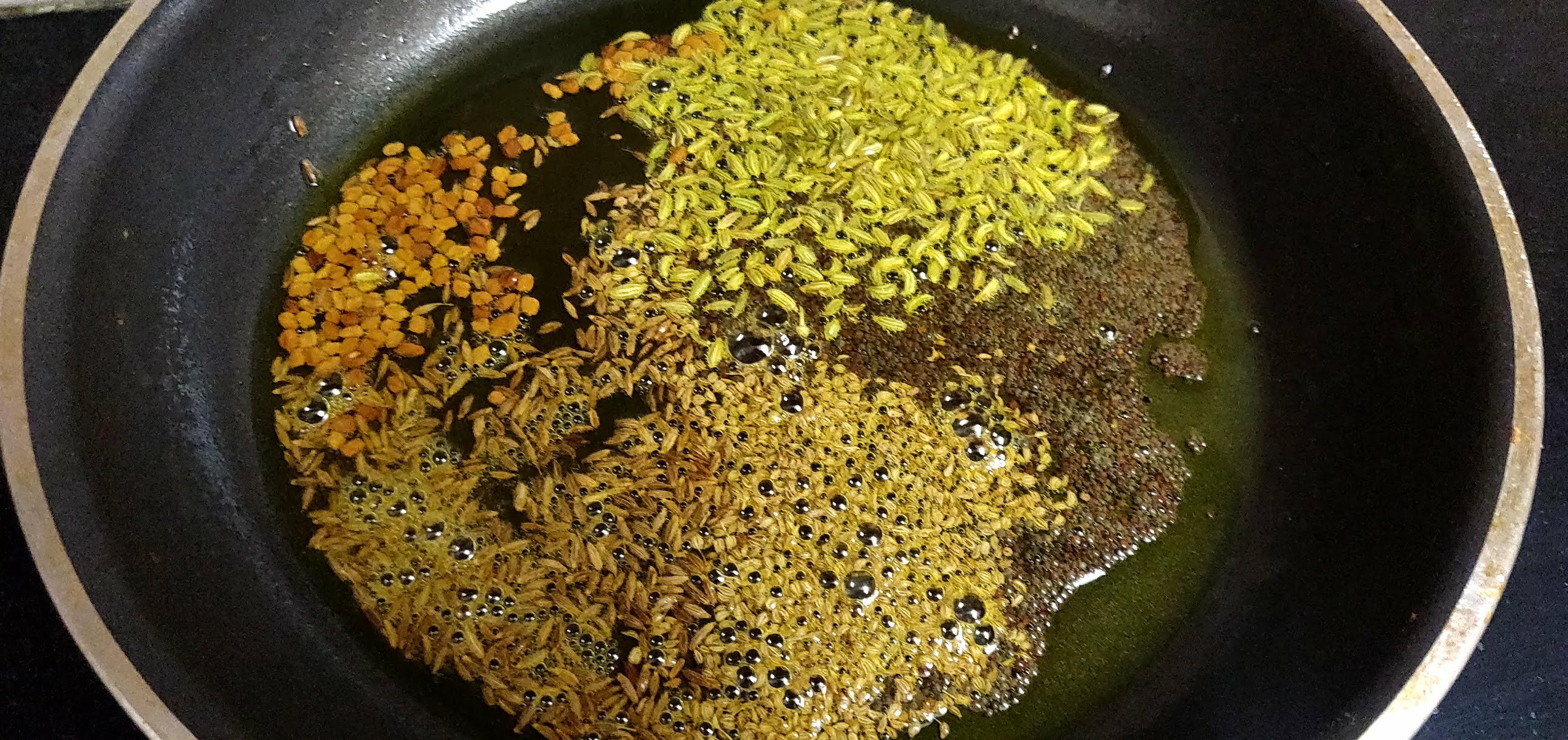 Step 3:
Add heeng, dhaniya powder, haldi and red chilli powder too. Stir well and let all the spices roast for few seconds till they release their aroma.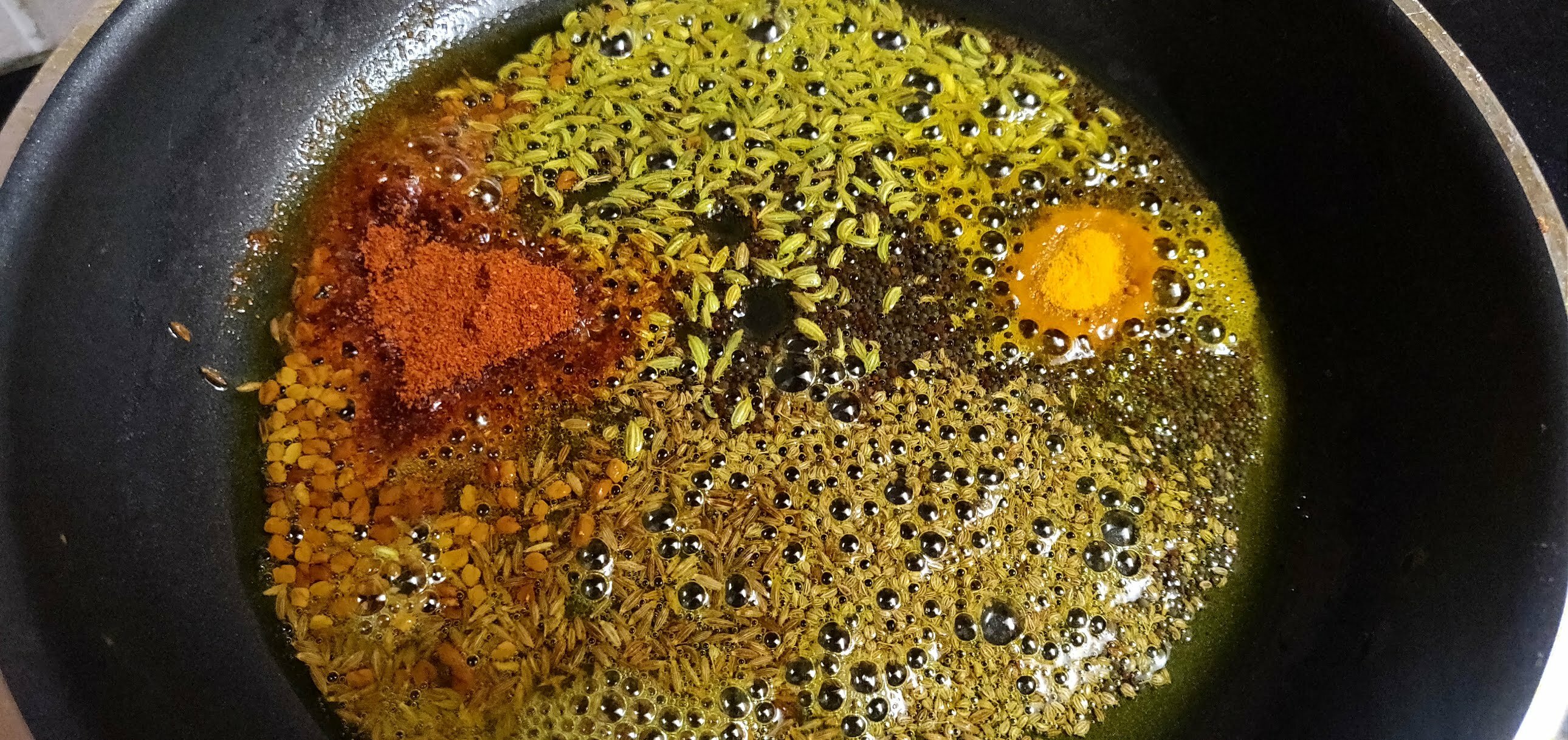 Step 4:
Add raw mango slices, salt & water to the above mixture. Mix well and cover the pan with lid for 3-4 minutes.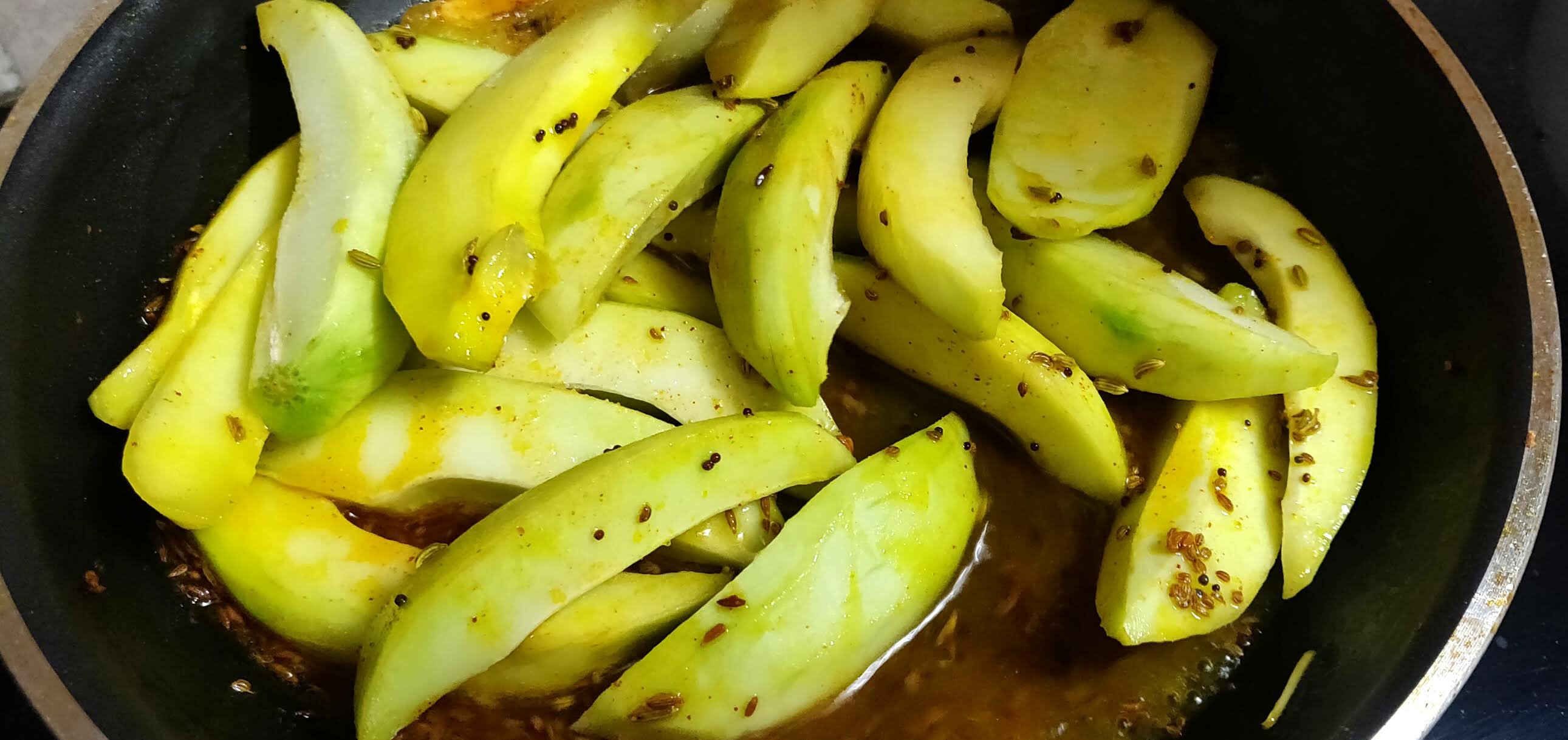 Step 5:
Raw mangoes will start becoming soft & mushy now. Add chopped jaggery to it and mix once again. If you don't have jaggery, you can add brown sugar.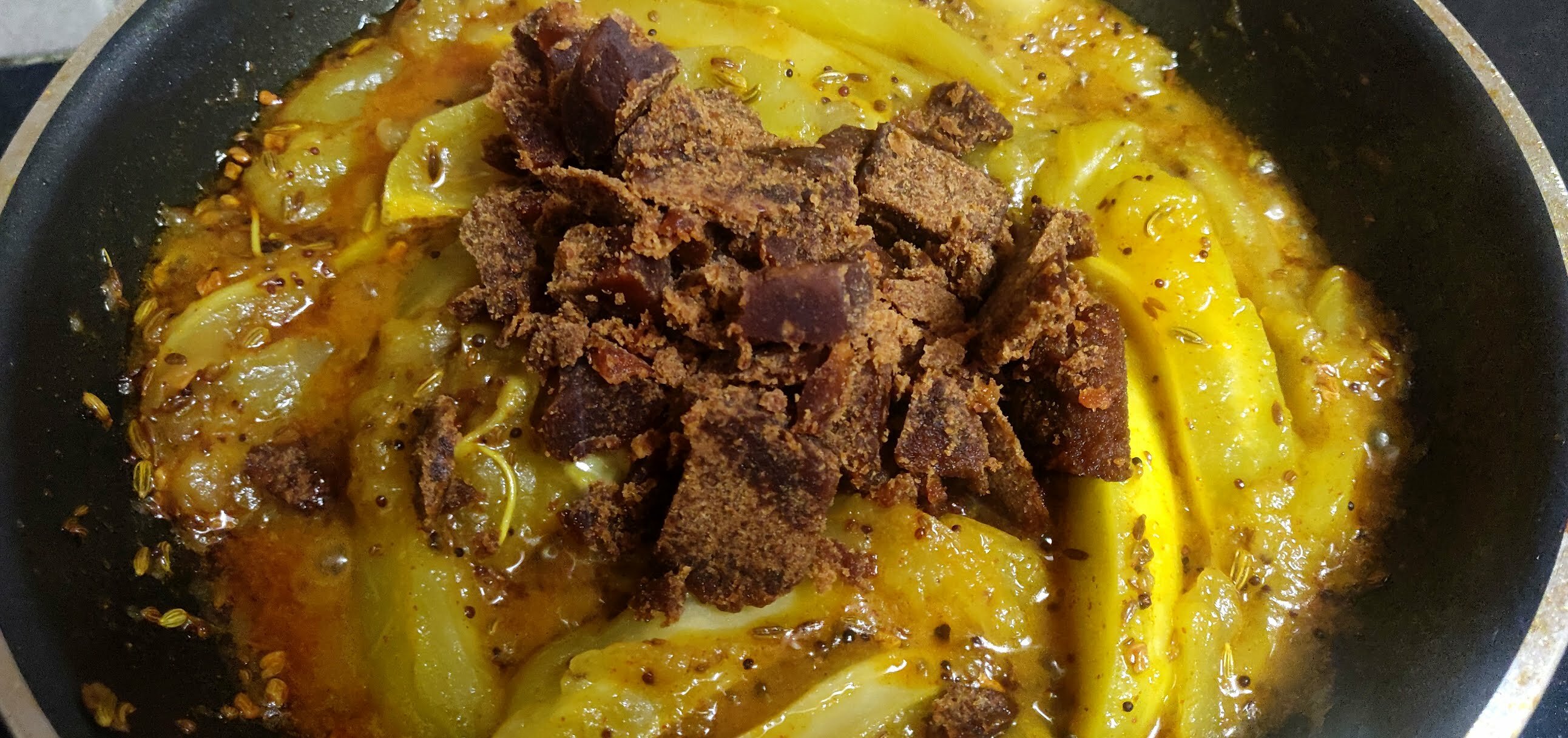 Let the launji cook in open pan on medium-low flame for another 5-7 minutes till all the jaggery is melted and you get a syrup like consistency. Keep stirring in between.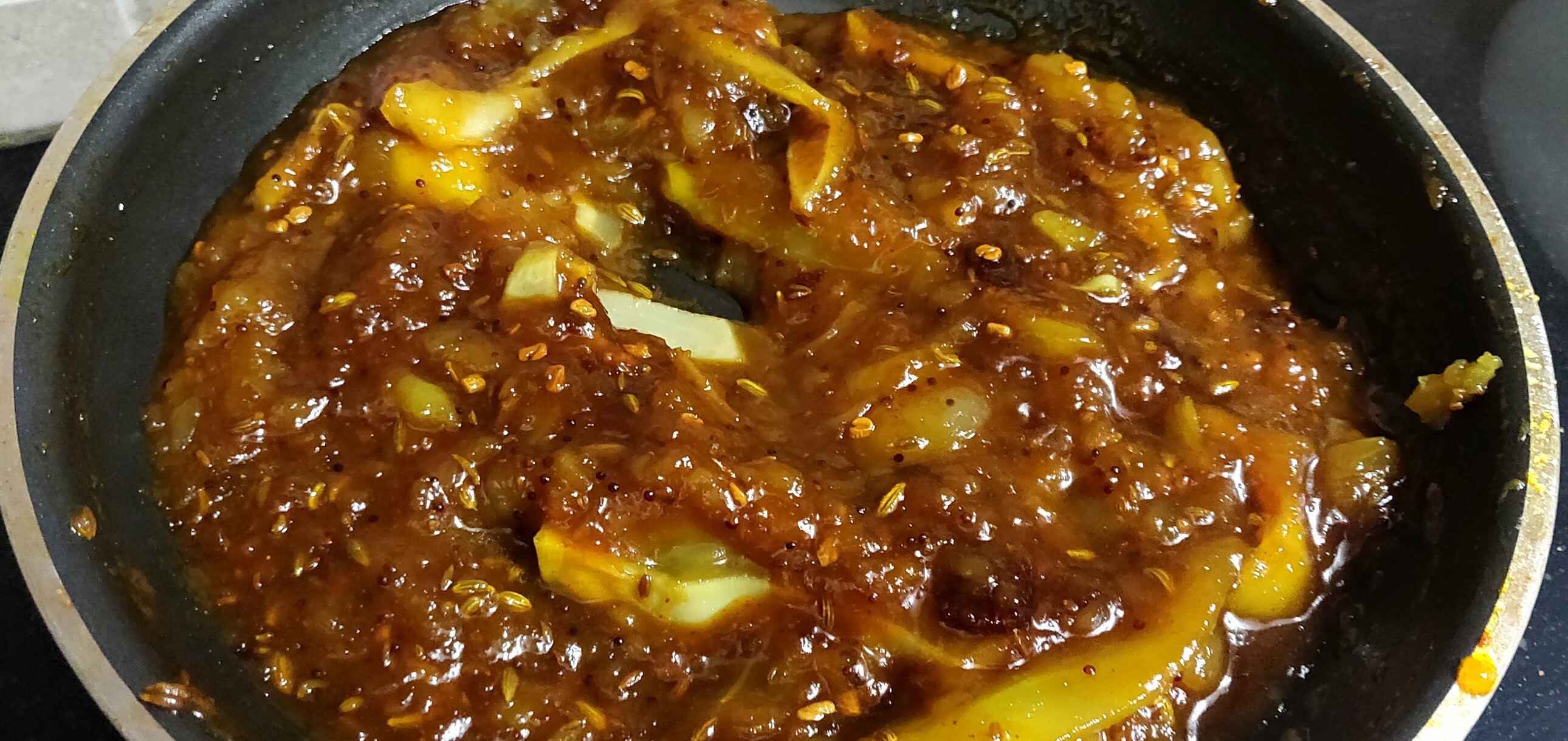 Kacche Aam ki Launji is ready. Enjoy it will hot Phulkas or parathas.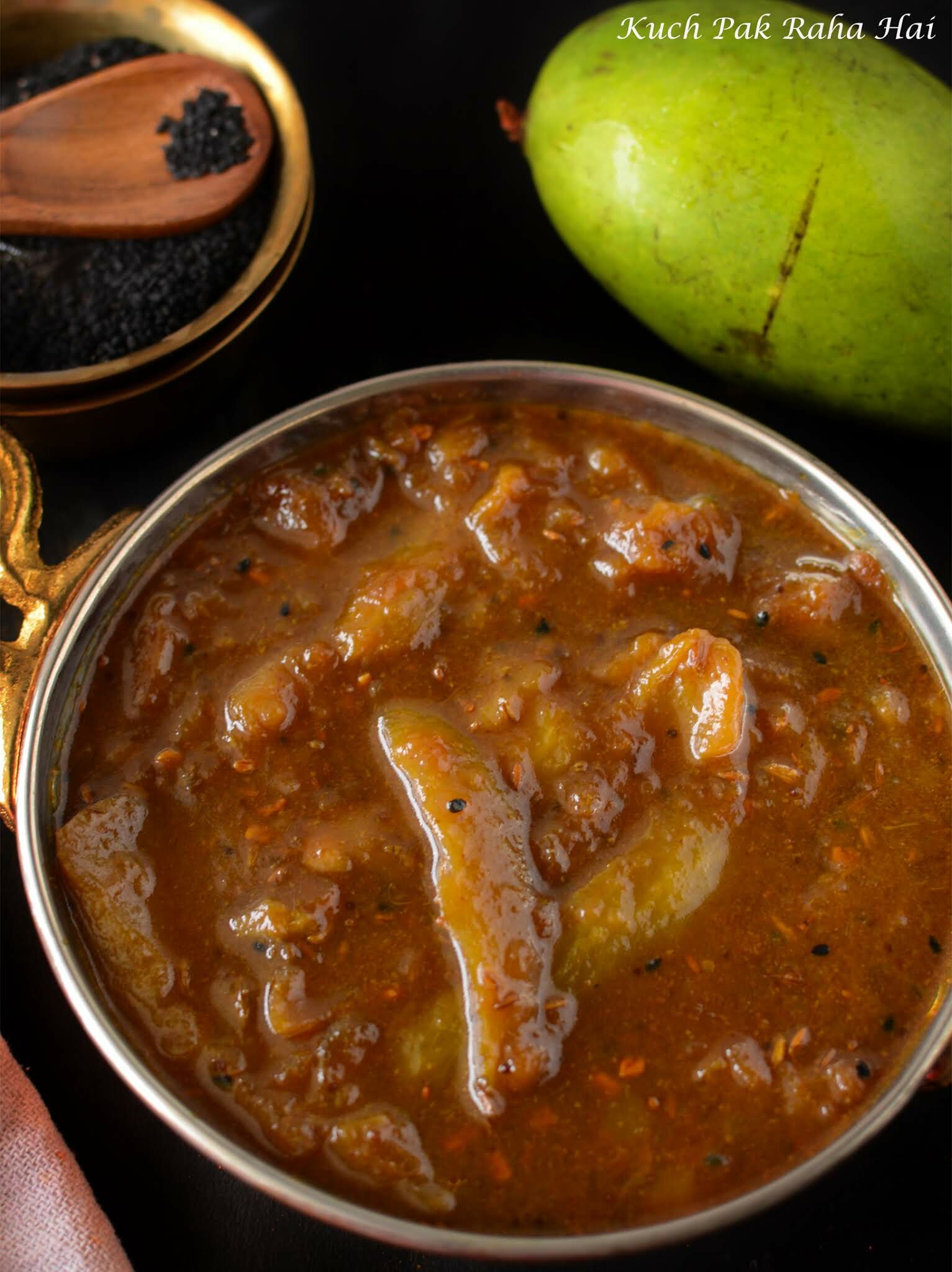 Happy Cooking !! 🙂
If you try this Aam ki Launji recipe & share pics on social media, then don't forget to tag us on Facebook or Instagram or use the hashtag #kuchpakrahahai.
Let's stay connected
Facebook| Instagram| Pinterest| Youtube
Other Mango recipes: