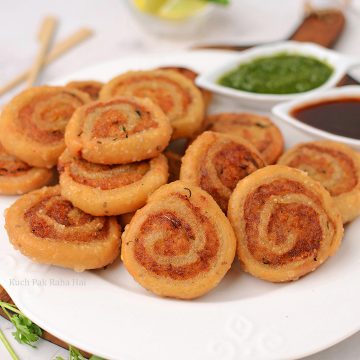 Pinwheel samosa is a delicious vegetarian starter or snack recipe inspired from popular Indian street food 'Samosa'. Traditionally samosa is triangle shaped but here we are giving it a fun twist by making it as pinwheel. They can be made on stovetop or air fryer.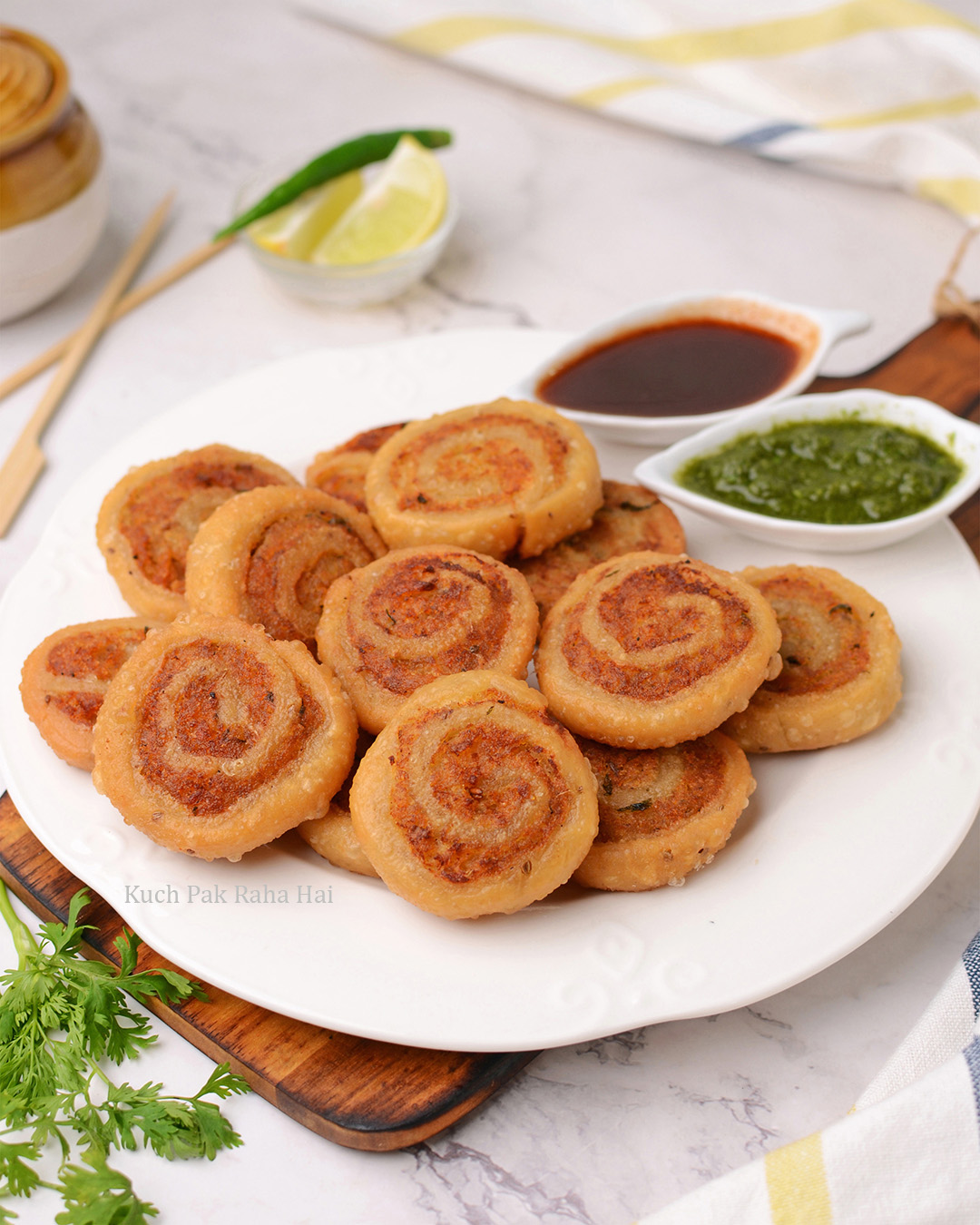 These pinwheel samosa are great option to serve as finger food in parties, potluck or festivals like diwali, holi etc. Just like the original samosa, they are the perfect combination of crispy pastry and spicy mashed potatoes. The recipe is same for both of them with difference in outer appearance only.
Samosa Pinwheels are also known as Potato pinwheels or Aloo Bhakarwadi. They are generally made by deep frying but if you are worried about calories in samosa then you can make them in air fryer also. Both methods are explained in this post below.
As these pinwheel samosa are absolutely dairy free, they are also great to serve as vegan snacks or appetisers with: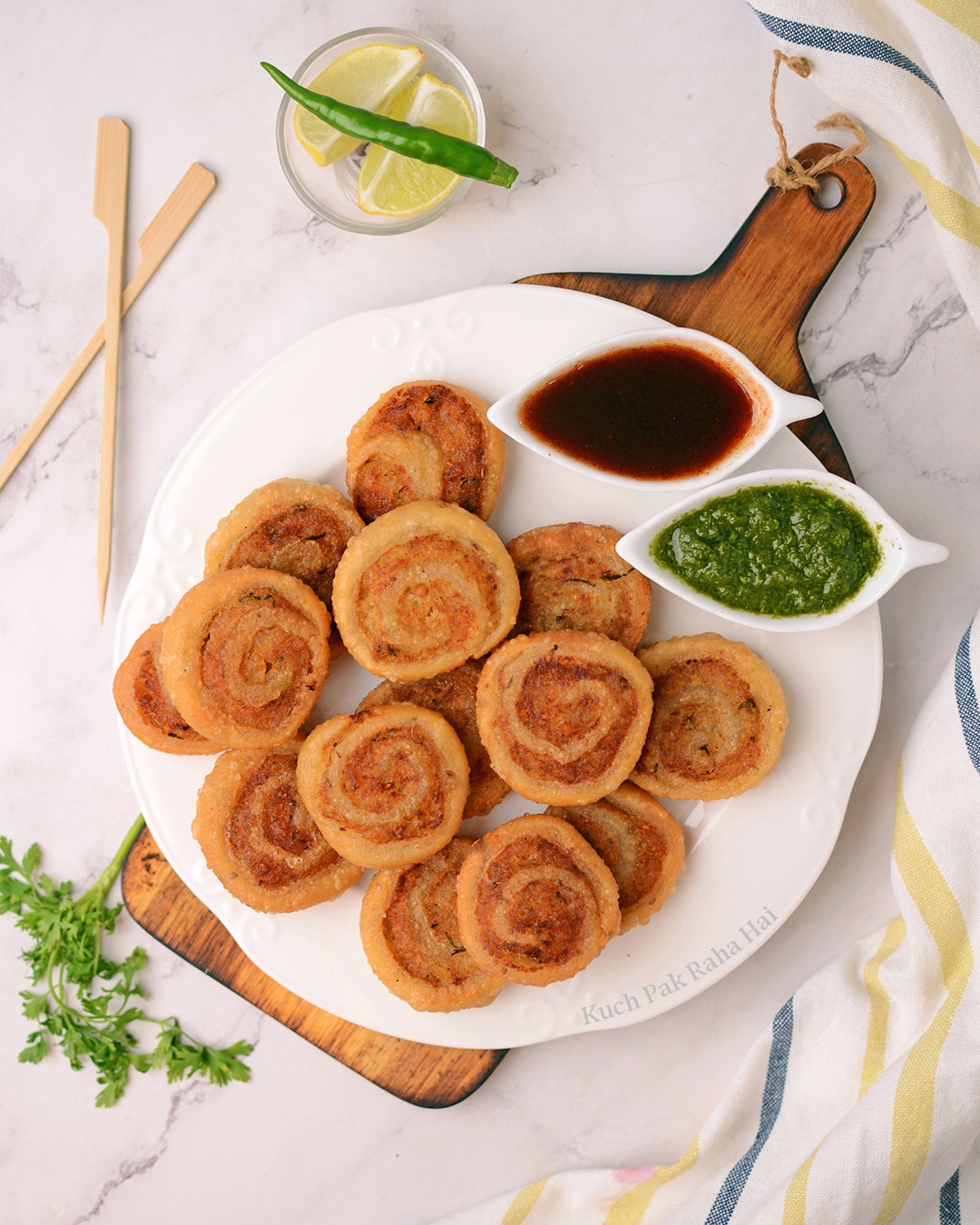 Serving large gatherings at home or for potluck is always a challenge as we continuously search for options that can be made easily without spending hours in kitchen and are easy to serve also. The old traditional method of making samosa involves cutting & folding the dough in triangle shape and making multiple pieces of them in one go is time consuming. With this pinwheel samosa recipe, the taste is going to be the same but you will be able to make a large serving of easily serve-able finger food easily in one go.
I have also shared a youtube video for this pinwheel samosa recipe. If you like it don't forget to subscribe to the channel 🙂
Youtube Video:
More vegetarian snacks / starter recipes:
Ingredients: (Makes 24-26 pieces)
For Filling:
Boiled Potatoes- 4 (

medium size

)
Cooking Oil-1 tbsp
Cumin (Jeera)- 1/2 tsp
Asafoetida (Heeng)-A pinch
Ginger Paste-1 tsp
Chopped Green Chilli-1
Red Chilli powder-1/2 tsp
Coriander Powder (Dhaniya)-1 tsp
Salt-3/4 tsp (or to taste)
Dry Mango powder (Amchoor)-1/2 tsp
Garam Masala-1/2 tsp
Freshly Chopped Coriander- 2 tbsp
For Outer Covering:
All Purpose Flour (Maida)-2 cups (

250 grams

)
Carmon seeds (Ajwain)-3/4 tsp
Salt-1 tsp
Oil- 3 tbsp
Water-1/2 cup (approx)
For Slurry
Oil – For Deep frying
Maida/All Purpose Flour- 2 tbsp
Water – 4 tbsp
Other Ingredients:
Substitutions / Notes:
1. Adjust the spiciness as per your taste. Instead of red chilli powder you can also use crushed black pepper.
2. Dry Mango powder or Amchoor is added to give tanginess to the potato mix. If you don't have it you can also add some chat masala.
3. The salt is used twice in the recipe-once in dough and the second time while preparing potato filling. Add salt in potato filling as per your taste.
Steps to Prepare:
Step 1:
In a mixing bowl take all purpose flour (maida), salt, carom seeds (ajwain) and oil. Rub all the ingredients well with hands so that a loose lump is formed when you close your fist.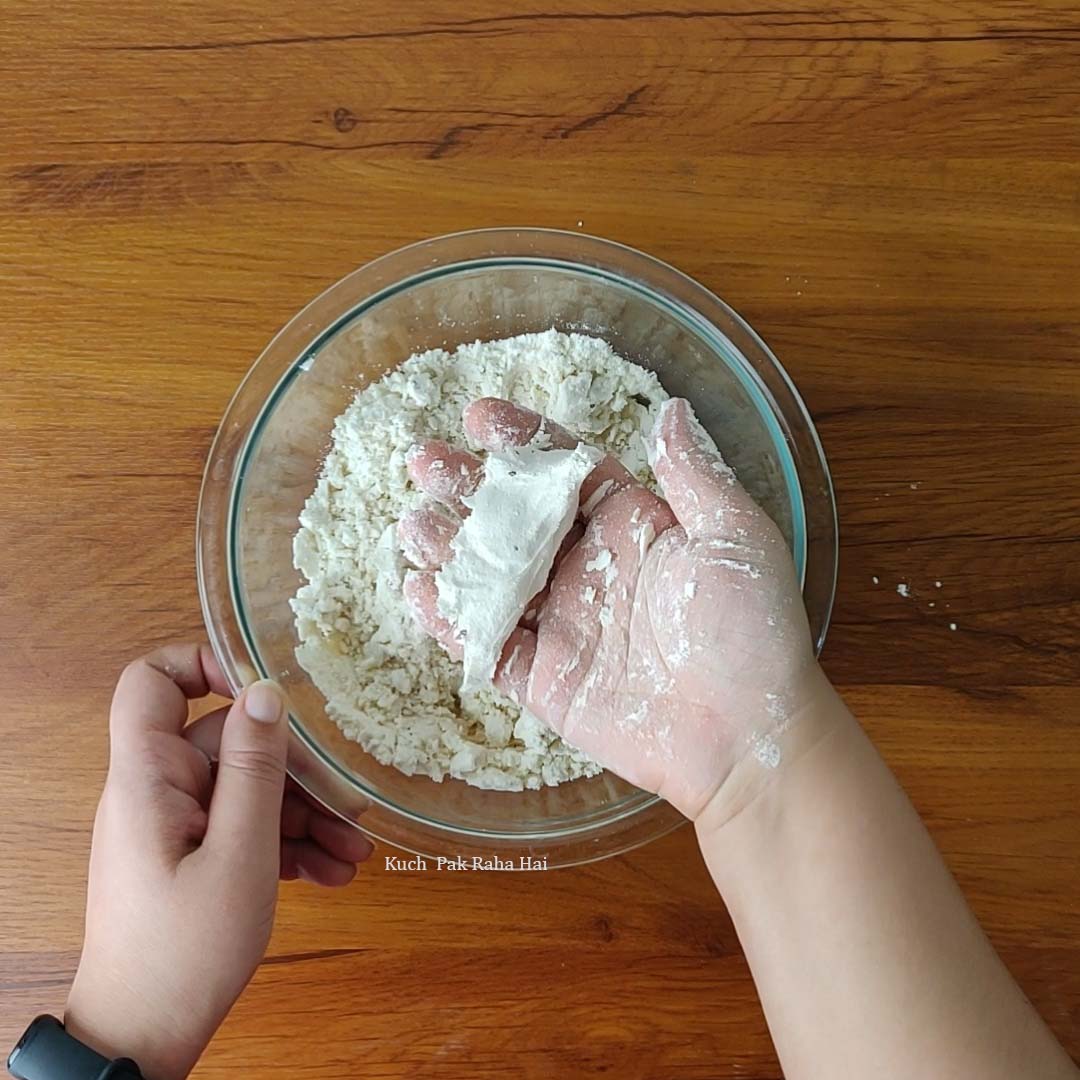 Step 2:
Gradually add water to the flour in order to knead a dough which is on harder side. Cover it with a damp cloth and keep it aside for at least 20-30 minutes. In the mean time let us proceed to next step.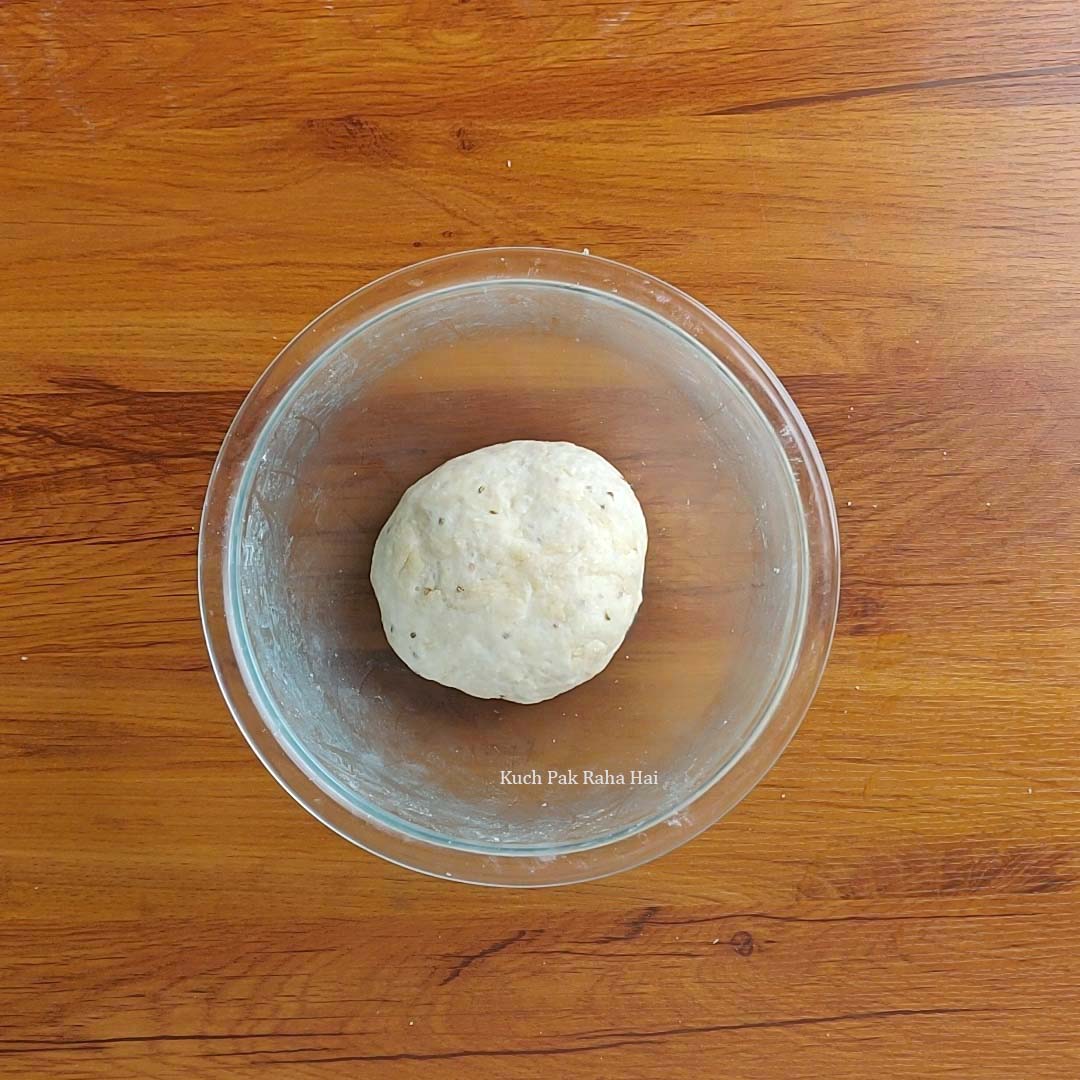 Step 3:
In a pan, heat 1 tbsp oil and add jeera (cumin) & heeng (asafoetida) to it. After 10-15 seconds add ginger paste and chopped green chillies. Let them sauté for 30-40 seconds, add red chilli powder and coriander powder also.
Step 4:
Let this spice mix roast for 30-40 seconds till they start releasing their aroma. Add grated boiled potatoes to it. Mix well and add salt, garam masala, amchoor powder (dry mango powder) and freshly chopped coriander leaves. Roast this mixture for 2-3 minutes on medium-low flame while mixing in between.  Keep this mixture aside to cool down completely.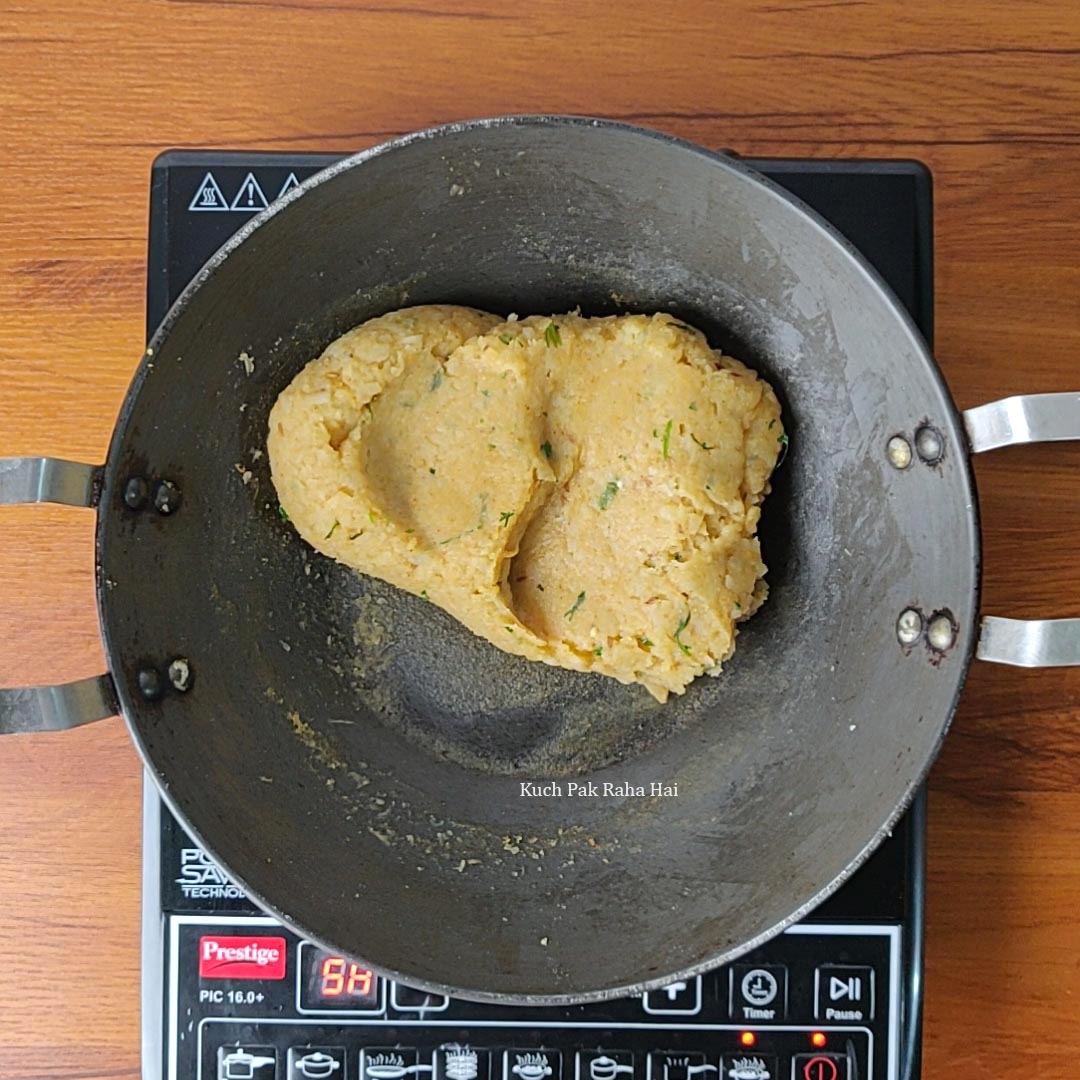 Step 5:
To make pinwheel, divide the dough in two parts. While you are using one part keep the other part covered with damp cloth. Start rolling it on a board into a circle using a rolling pin. Spread the prepared potato filling on the rolled dough. Level it with hands or with the help of a spoon/knife.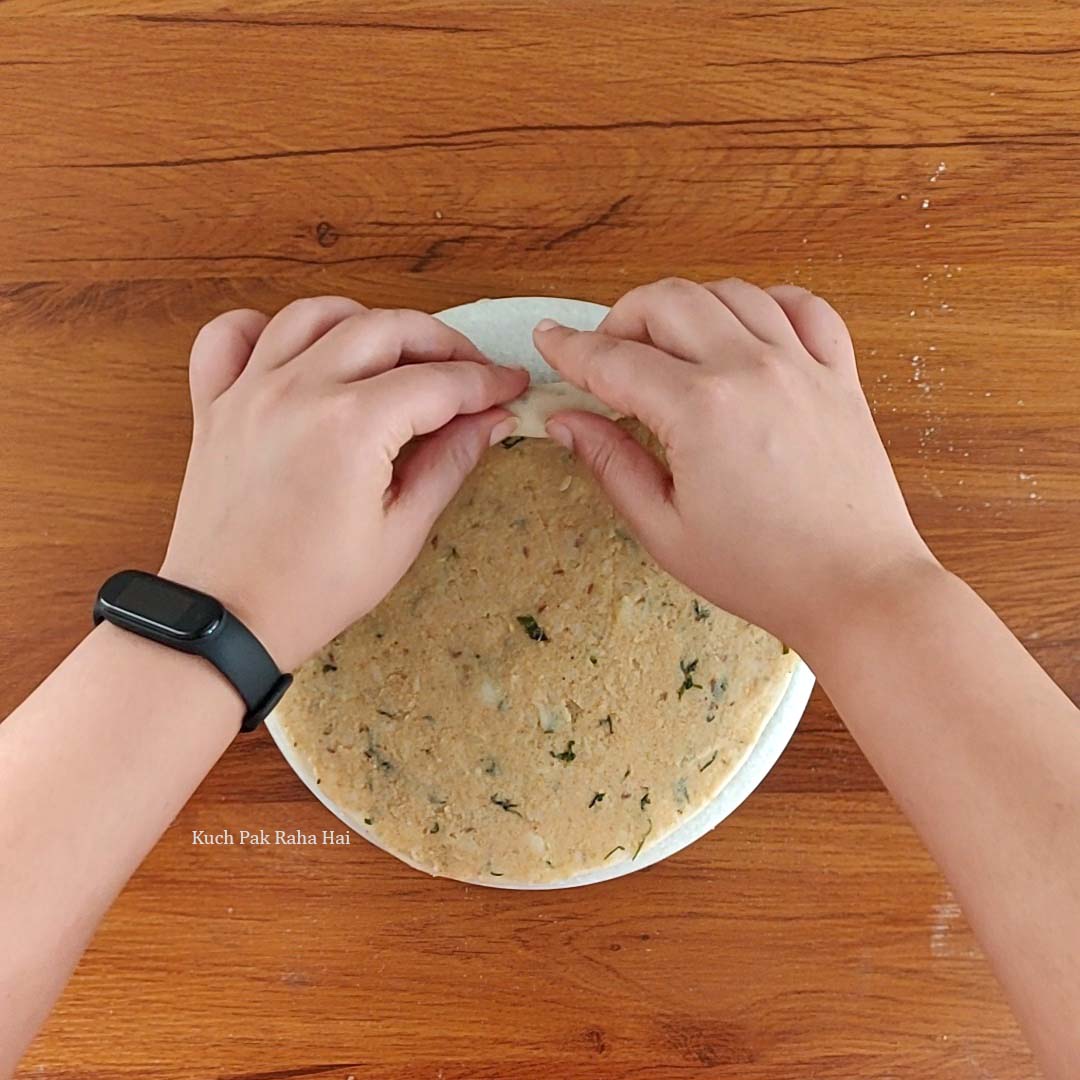 Step 6:
Grease your hands and start rolling the sheet gently to form a tight log. Roll this log gently for 1 min on the rolling board so that potato mash and dough sticks together well. With the help of a sharp knife, start slicing the logs into 1/2 inch thick pieces as shown below. Arrange these on a plate or tray.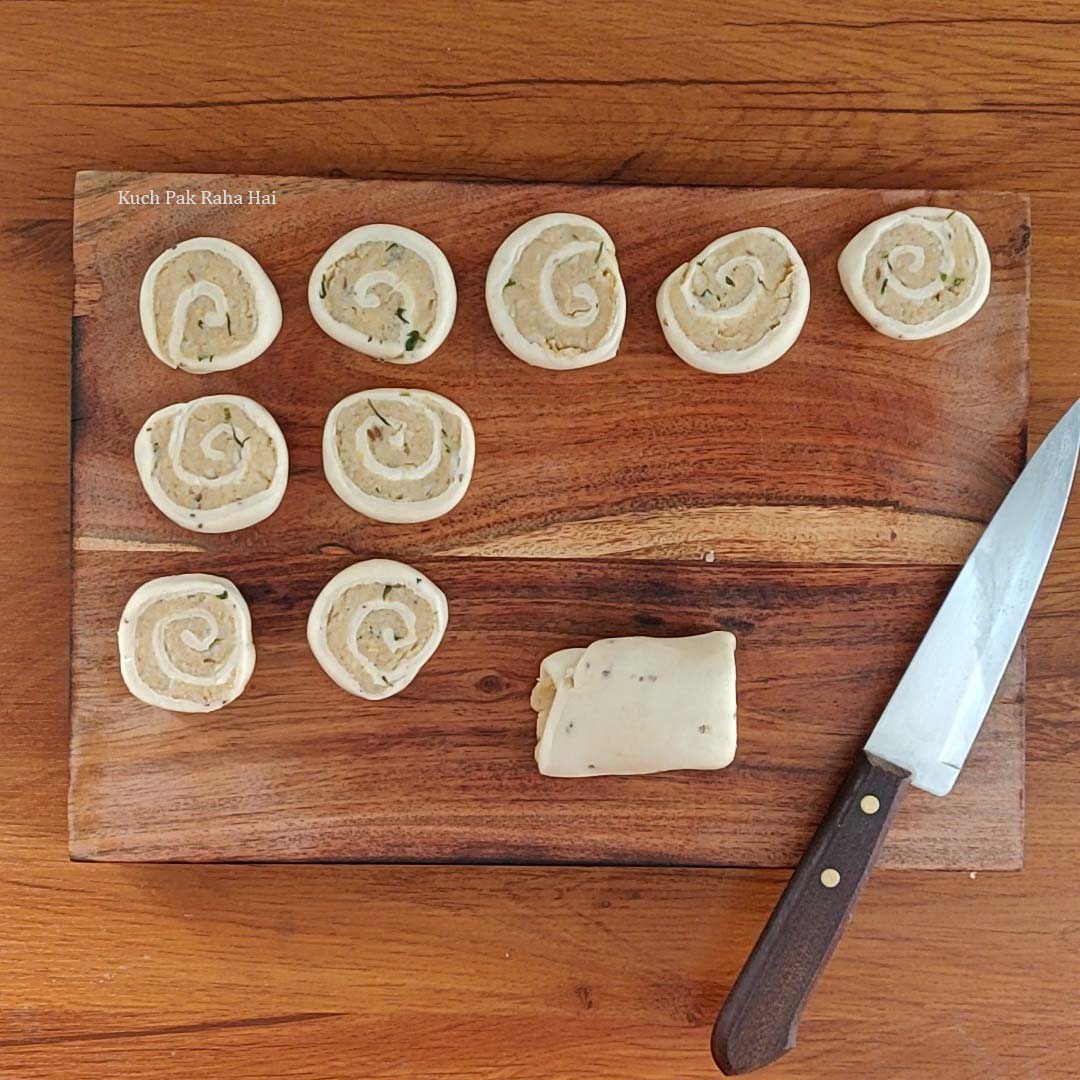 Step 7:
Prepare a slurry using maida (flour) and water and mix well using a fork till there are no lumps left. Keep it aside.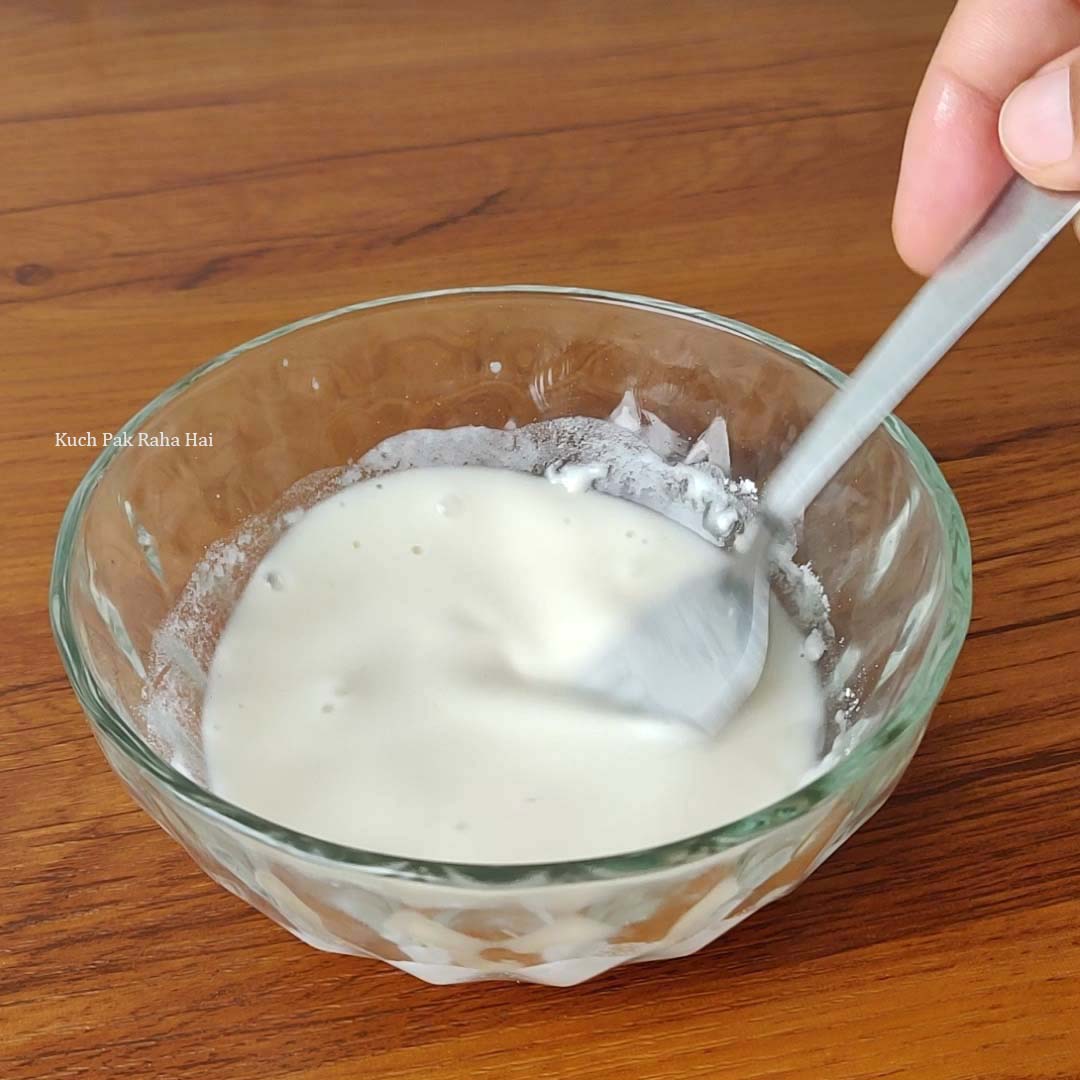 Step 8:
You have two options at this step. You can either air-fry or deep fry them. Both the methods are explained in detail below:
For frying, Heat some oil in a deep frying pan. Coat the pinwheel samosa in the slurry (one by one) & then lower them into the hot oil. Fry them on medium-high flame initially and once they start cooking, lower the flame. Flip them in 2-3 minutes so that they are evenly cooked on both sides.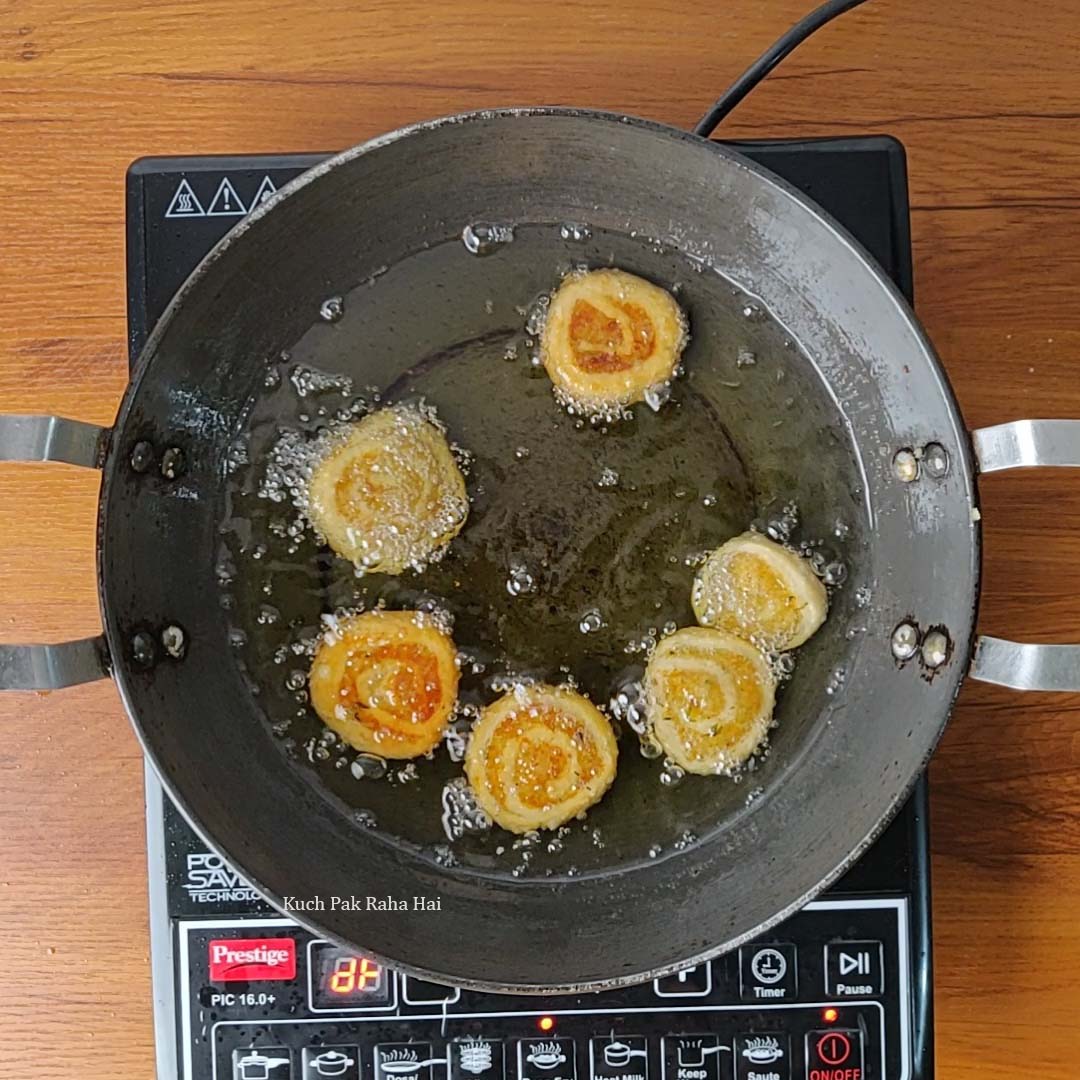 Fry them till they become golden brown in colour. Transfer them over a tissue paper. Serve hot with some chutney or dip.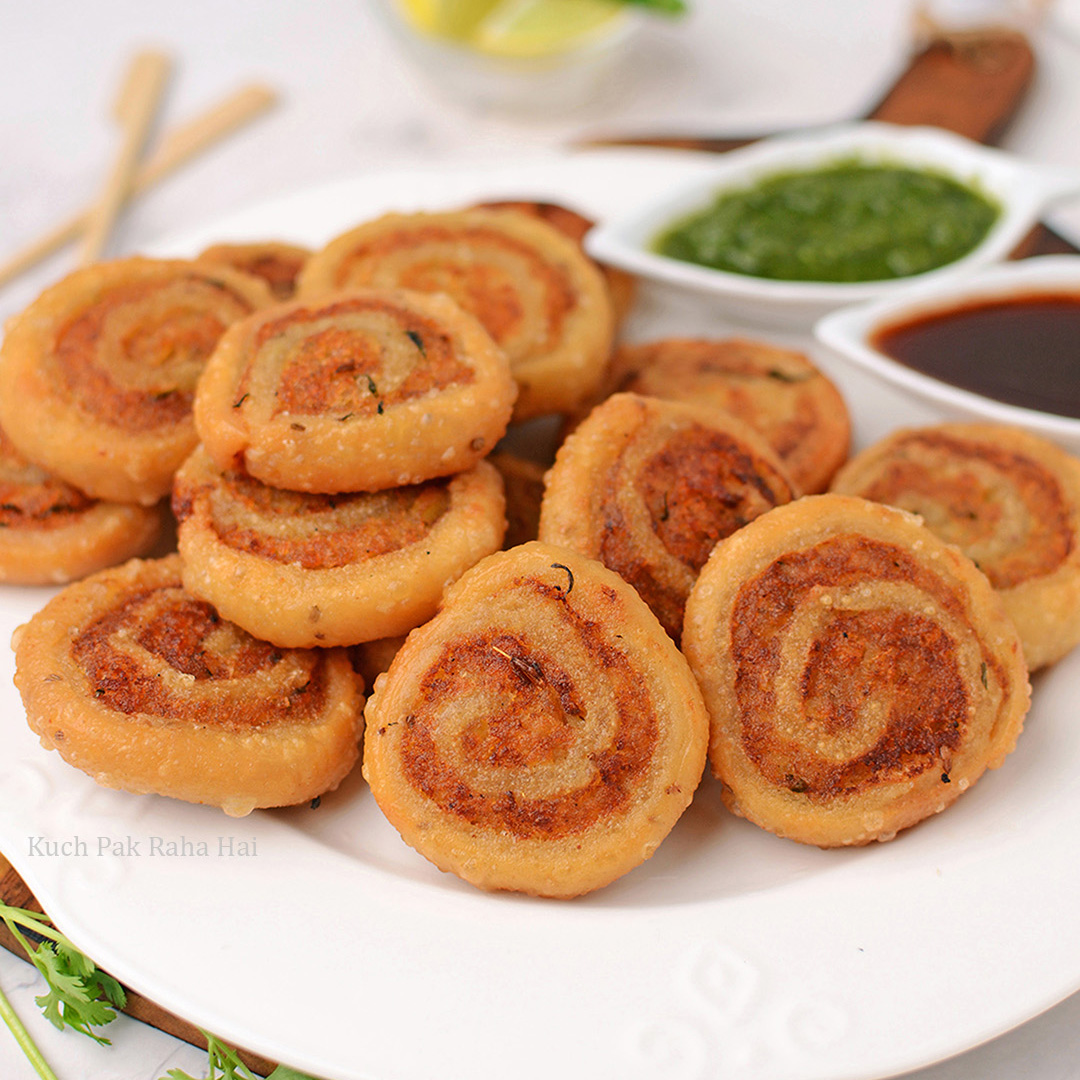 Pinwheel Samosa Air Fryer
1. Preheat the Air-fryer at 180 degrees celsius for 10 minutes. In the mean time, brush some oil on the pinwheels.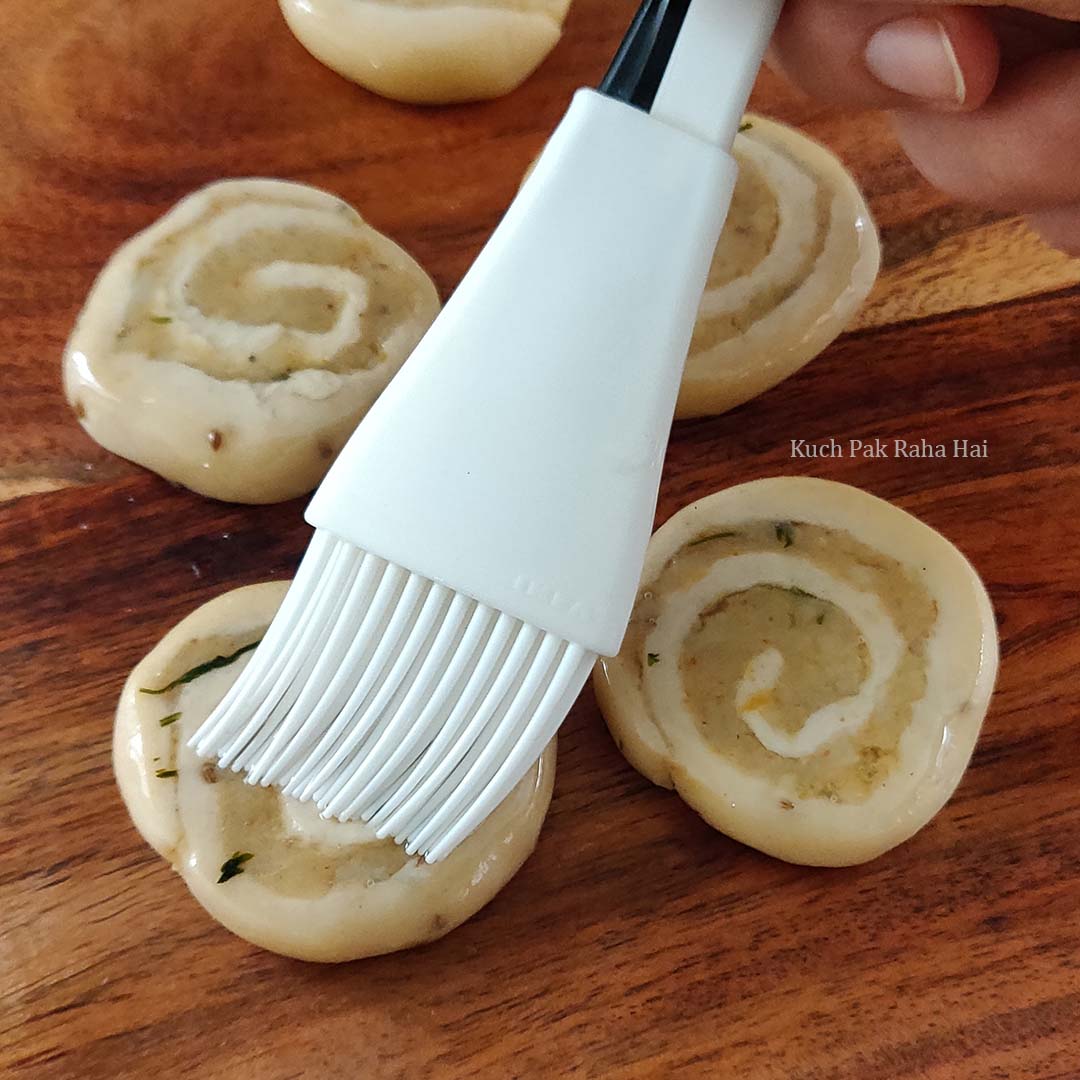 2. Once the air fryer is pre-heated, place the pinwheels such that the surface on which oil was brushed is facing downwards. Brush some more oil on the top of the pinwheels.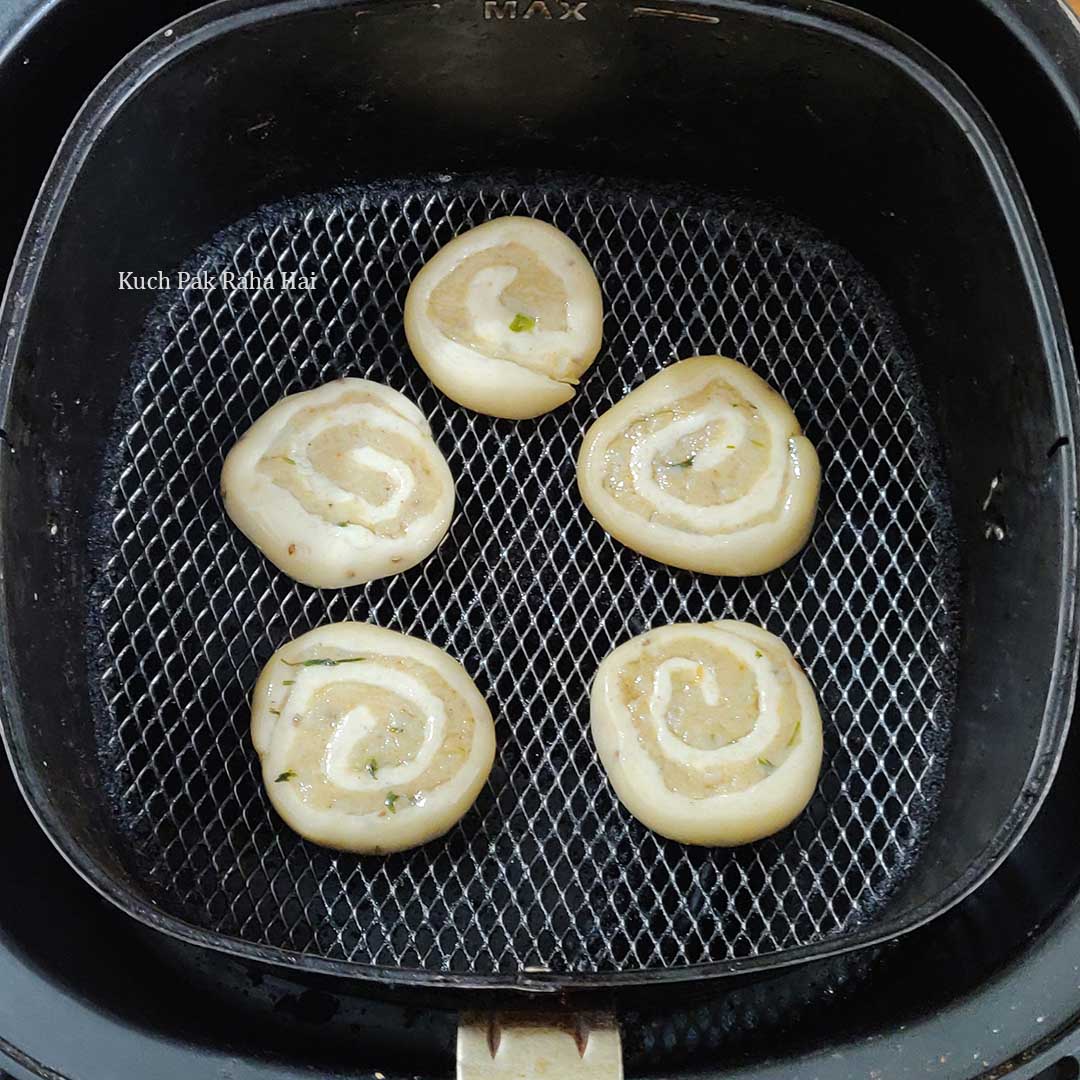 3. Air-fry them for 18-20 minutes at 180 degree Celsius. After 10 minutes flip  the pinwheel samosa & let them air fry from other side too.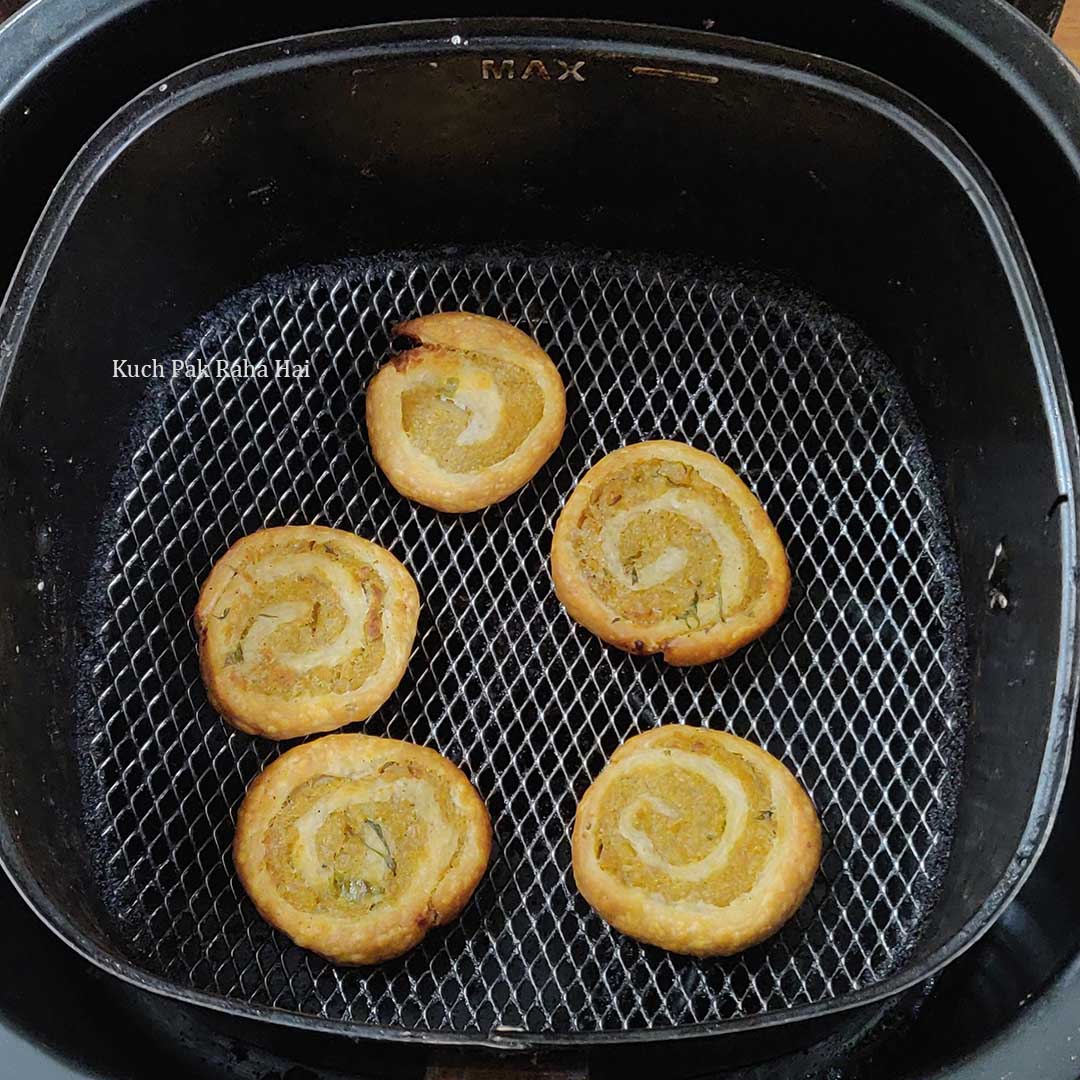 (P.S: The cooking time may vary depending on the air fryer model so adjust the time accordingly.)
Serve these hot pinwheel samosa with fresh coriander chutney, tamarind chutney or ketchup!! 🙂
Pin it for later :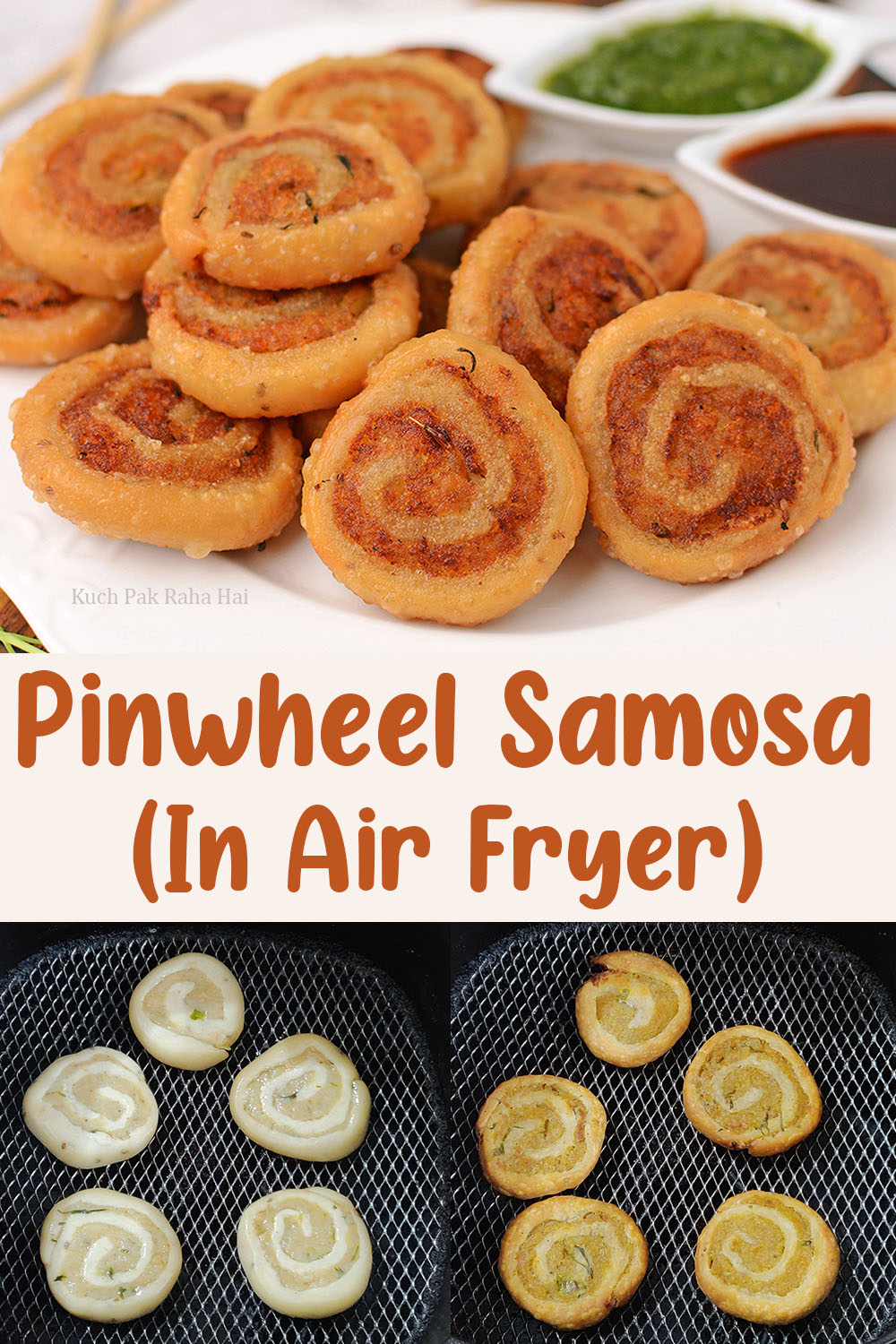 Tips:
1. Make sure the oil in which you are frying pinwheel samosa is medium hot initially and then lower the flame when it starts cooking . If you fry them on high flame they may get brown quickly from outside leaving the insides soft and raw.
2. Dipping the pinwheel samosa in slurry before frying is important as it prevents the potato filling from splitting in oil.
Can I make these pinwheel samosa in advance?
Yes, You can make all its preparations in advance, half fry them & keep them aside. At the time of serving, just fry them for second time and serve hot with any chutney or dip of your choice.
Can I freeze pinwheel samosa?
Yes you can freeze them easily. Just half fry them till they cook enough to retain their shape. Let them cool down first. Then spread them on a tray and freeze for 1-2 hours. Finally, transfer them in a ziplock bag and keep them in freezer. These can be stored for 15-20 days this way. At the time of serving, just deep fry or air fry them.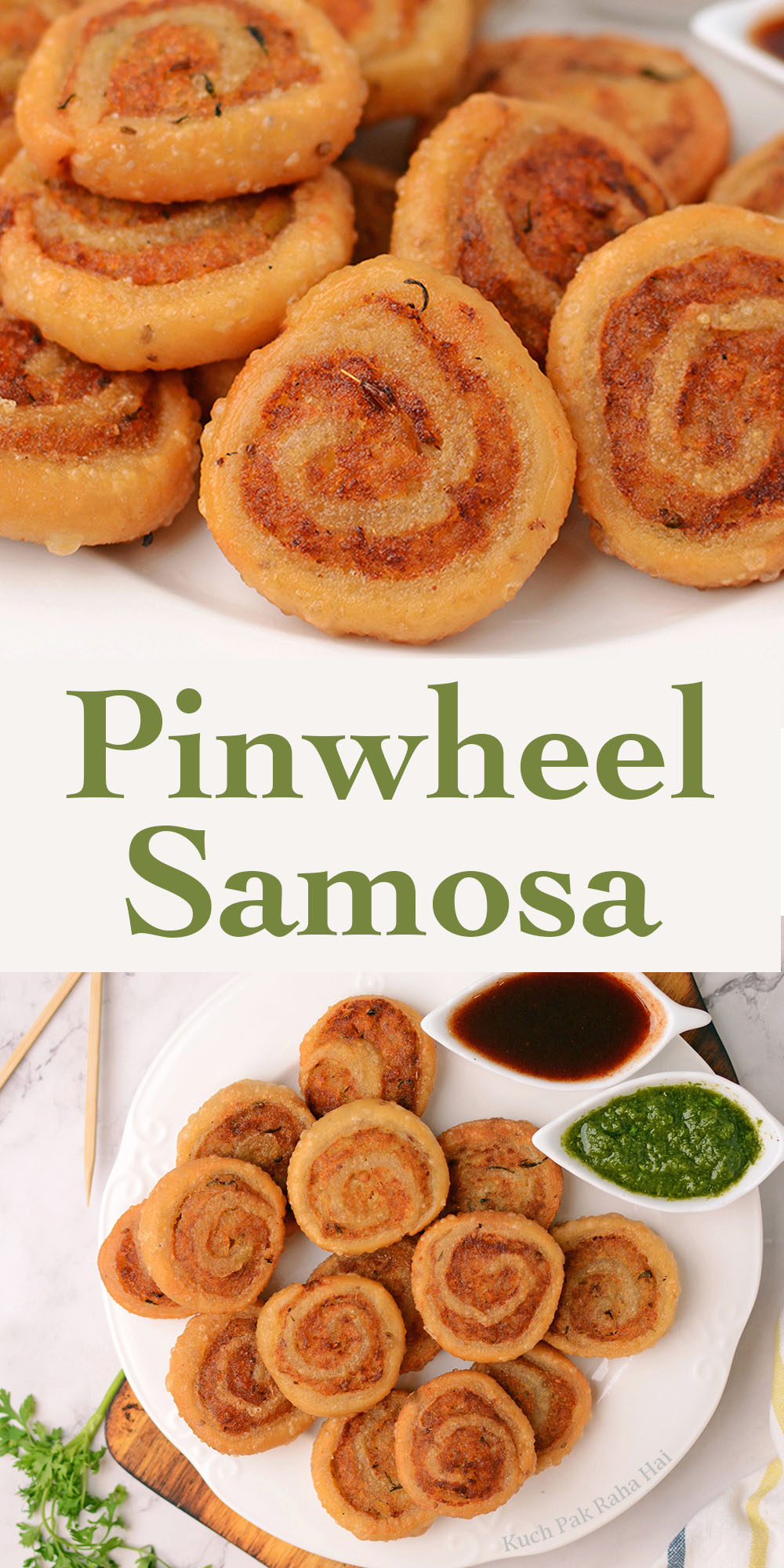 If you try this recipe & share pics on social media, then don't forget to tag us on Facebook or Instagram or use the hashtag #kuchpakrahahai.
Let's stay connected
Facebook| Instagram| Pinterest| Youtube